U MATTERS
"When will we meet again for face-to-face worship?" This is the million-dollar question and a question that I hear often. It has been a long time since our last face-to-face worship and for some it has been a difficult road. In fact, this week will be our 14th week of online worship - the longest run yet.
The truth is, we do not know when we will meet again but when we are permitted to do so you will be the first to know. Please know that we are doing all that we can to keep connecting opportunities available. We are still offering online Zoom Coffee Hour on Sundays 10:45am - 11:15am, small groups are meeting online to study the Gospel of Mark, and we have a fantastic lineup on Wednesday nights with topics addressing felt needs - marriage and parenting issues. Additionally, this Sunday we invite you for live Zoom Communion and to join us for a prayer walk (groups of 2-4) to 22A Kennedy Road. We will meet at 2:00pm on the ground floor of Sunlight Tower to walk and pray together.
When it comes to meeting for worship, I am mindful of brothers and sisters around the world who experience limited worship due to COVID. I am reminded of believers in restricted countries where public worship is illegal, and I am mindful of our brothers and sisters in war-torn countries who are unable to meet. As believers, let's stand in solidarity, pray and "Let's keep a firm grip on the promises that keep us going. He always keeps his word. Let's see how inventive we can be in encouraging love and helping out, not avoiding worshiping together as some do but spurring each other on, especially as we see the big Day approaching." Hebrews 10:22-25 The Message
Looking forward to meeting soon, Pastor Michele
FAMILY NEWS
We are worshipping online this week, Sunday at 9:45am (Traditional service) and 11:15am (Contemporary service). Find us on our website, Facebook page, Union Church app or YouTube.
All-church Communion service, Sunday, 7 March, 10:45am - 11:15am: We look forward to sharing communion together on Zoom. Please prepare your own wine (or grape juice) and bread, or drop by the church office to pick up the elements. Ask for the Zoom link from the Admin team. (It's the same link as our Zoom Coffee Hour and last month's Communion link.) If you want to make your own communion bread - a fun and meaningful practice - try this recipe.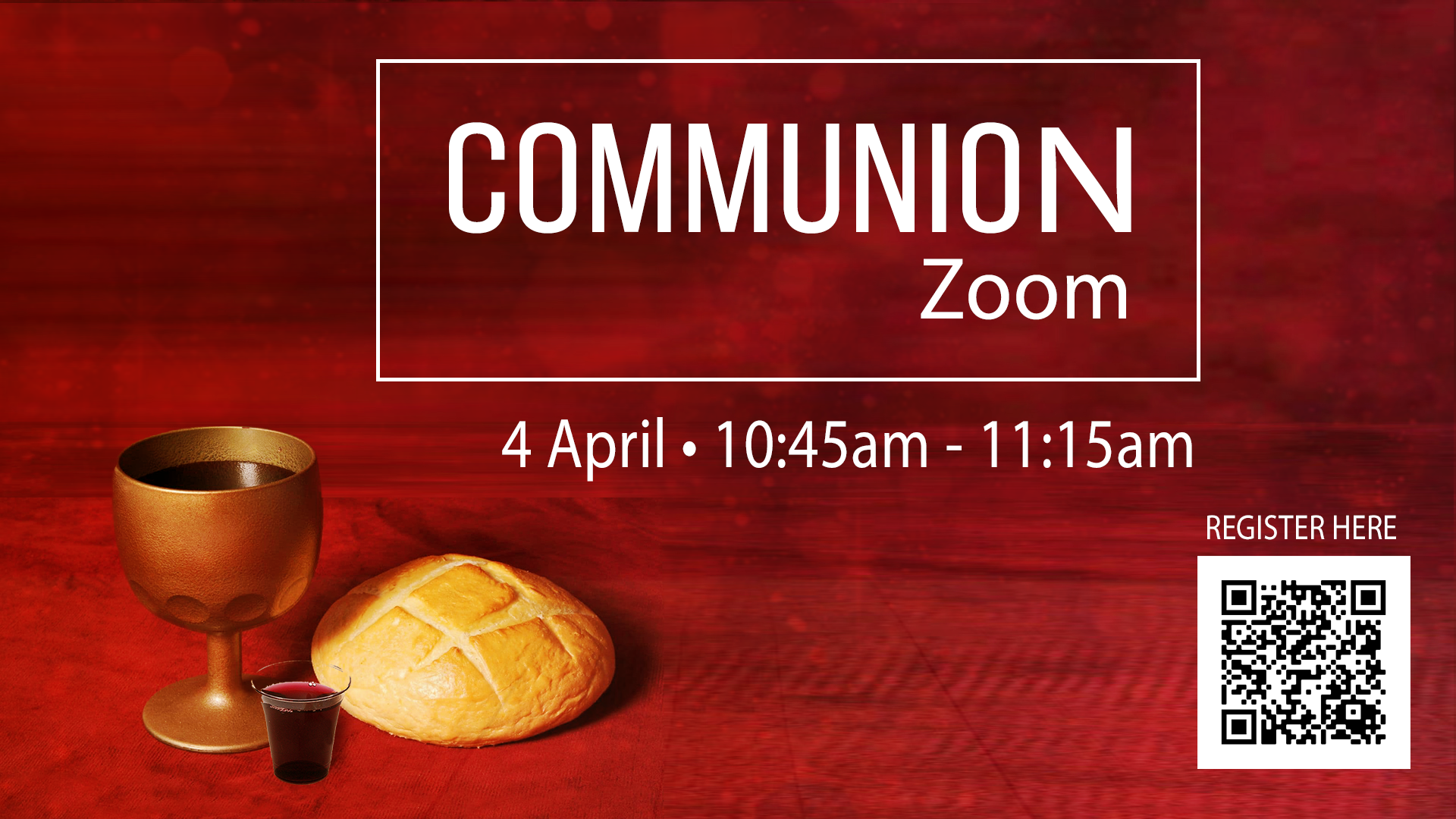 Screenagers NEXT CHAPTER: Uncovering Skills for Stress Resilience documentary and Q&A with Dr Amanda Oswalt Visher, Director of Psychological Services at SPOT. We're delighted to premier this documentary in Hong Kong as part of our Wisdom on Wednesdays series. Register here.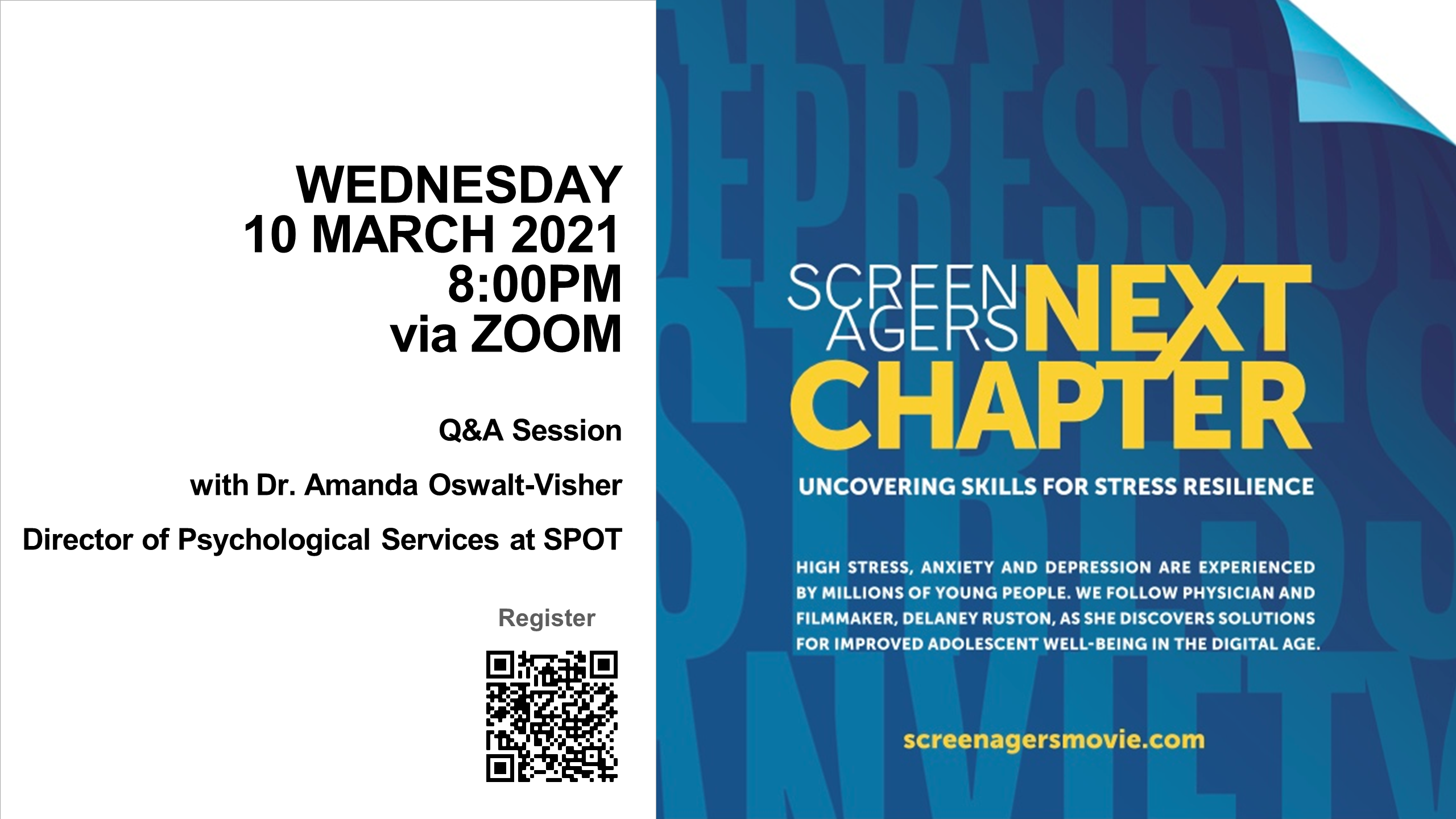 Men's Fellowship of Hong Kong Lunch - Friday, 12 March at 12:30pm: Both men and women are invited to this month's special lunch at Madame Fu's Grand Cafe Chinois. We will hear from four international church pastors, including our own Pastor Michele! The cost is $300. Seating is limited, please register here.
Register for Union ReUnion! The church is coming together on the evening of 13 March to raise funds for the new church's fit out and celebrate how God is at work among us. We're gathering in hosted homes, individual homes, and online alumni groups for testimonies, entertainment, Silent Auction and a Moment of Giving. Everyone is welcome! Register now so that we can get the Silent Auction and Zoom links to you!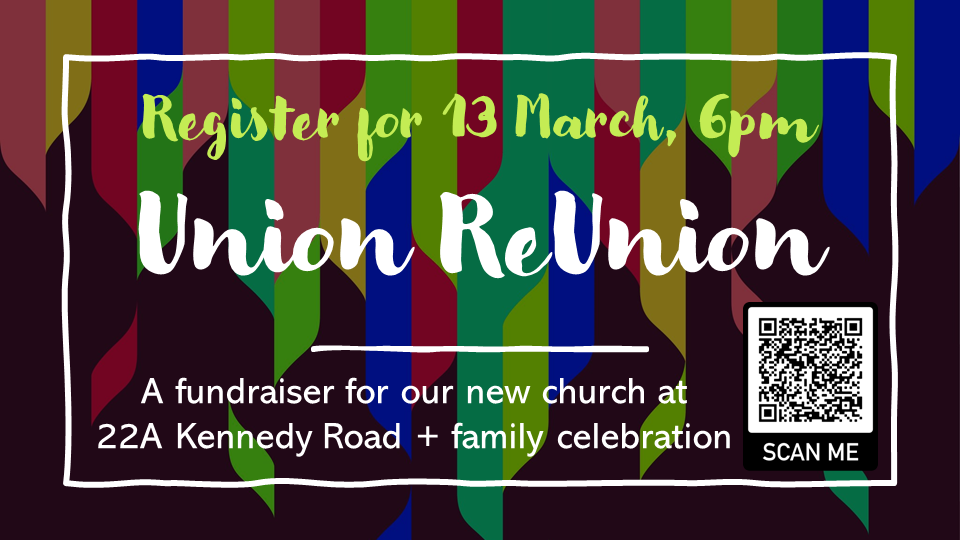 Baptism! Congratulations to Emily Shin Primrose who was baptised on Monday, 1 March by Rev Dr David Primrose in the UK and assisted by Pastor Michele. She is the daughter of Andrew and Sorena Primrose. We are grateful for Zoom.
Giving by Hong Kong taxpayers: If you wish to make a tax-deductible donation to Union Church that is recognised in the 2020/2021 Hong Kong tax year, kindly date and send your cheque made payable to "Union Church" to our Accounts department no later than 31 March 2021. Please see the website for details on giving. Thank you!
Sunlight Tower's name is changing: With effect from Monday, 8 March, our building name is changing to Dah Sing Financial Centre. Please update your records.
Annual General Meeting (AGM): As soon as we can start meeting in person, we will announce the planned date of the AGM. Thank you for your patience!
Faith in the Marketplace: You can find a recording of the Q&A session for the Living Faith at Work panel discussion here.
LENT
During Lent we're reading the Gospel of Mark, along with other churches in Hong Kong and throughout the world as part of the ONE campaign. Following on from our Ash Wednesday service, we're introducing a church-wide study of Mark throughout March.
Study Mark with Monte: Wednesdays 10, 17 and 24 March at 8:00pm. Register to receive the Zoom link.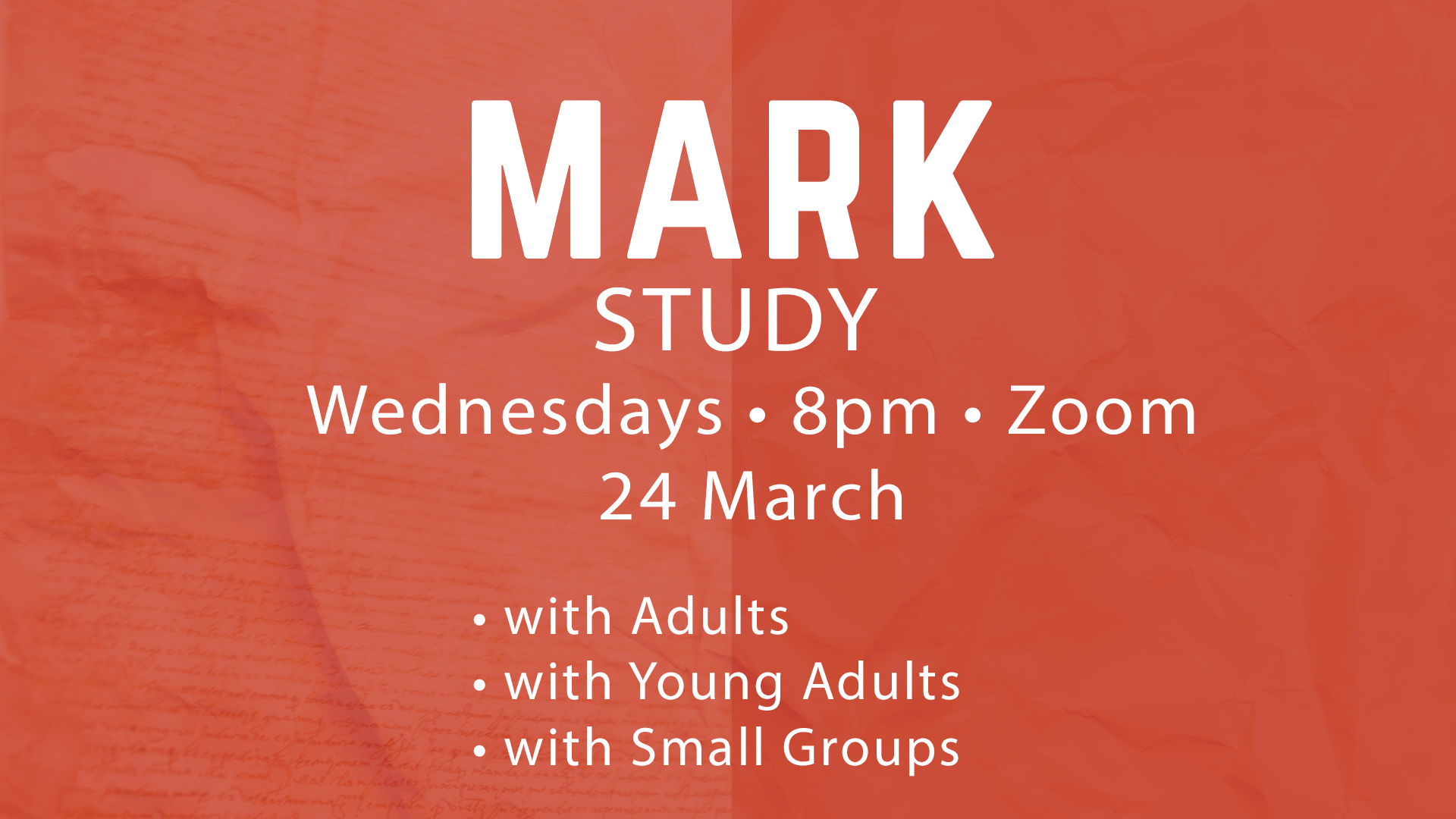 Young Adults Study of Mark: Wednesdays through March at 8:00pm. Contact Dan Tupps for more details or register here.
The Passion in Mark, 31 March, 8:00pm presented by Professor Matthew Skinner, New Testament Professor at Luther Seminary. All are welcome to join this talk.
Register for any or all of the Mark events via the QR code above (or here) to receive the Zoom link.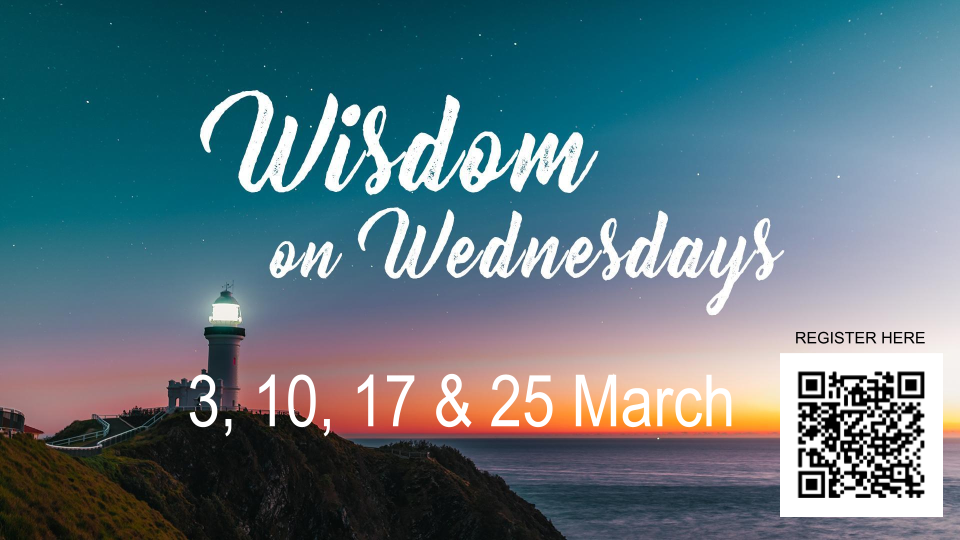 Another option is Wisdom on Wednesdays, 8:00pm on 10, 17 March and 25 March (a Thursday), via Zoom. We are excited to bring timely topics and superb speakers to Hong Kong - invite your friends to view these programmes with you. Register for any or all of these events via the QR code above (or here).
- 10 March - Screenagers NEXT CHAPTER: Uncovering Skills for Stress Resilience documentary and Q&A - see above.

- 17 March - Helping your Marriage Thrive During COVID with Gary Thomas, best-selling author of Sacred Marriage and Cherish, and renowned public speaker whose ministry brings people closer to Christ and closer to others. Cherish is a great resource for helping your marriage move from "surviving" to "thriving." Available for purchase at Union Church for $100. Please email to confirm pick-up time.
- 25 March (a Thursday!) - heARTwork: A drawing experience with Crystal Lo. Please register early to receive the zoom link, as well as a .pdf file with drawing references and a list of the materials needed.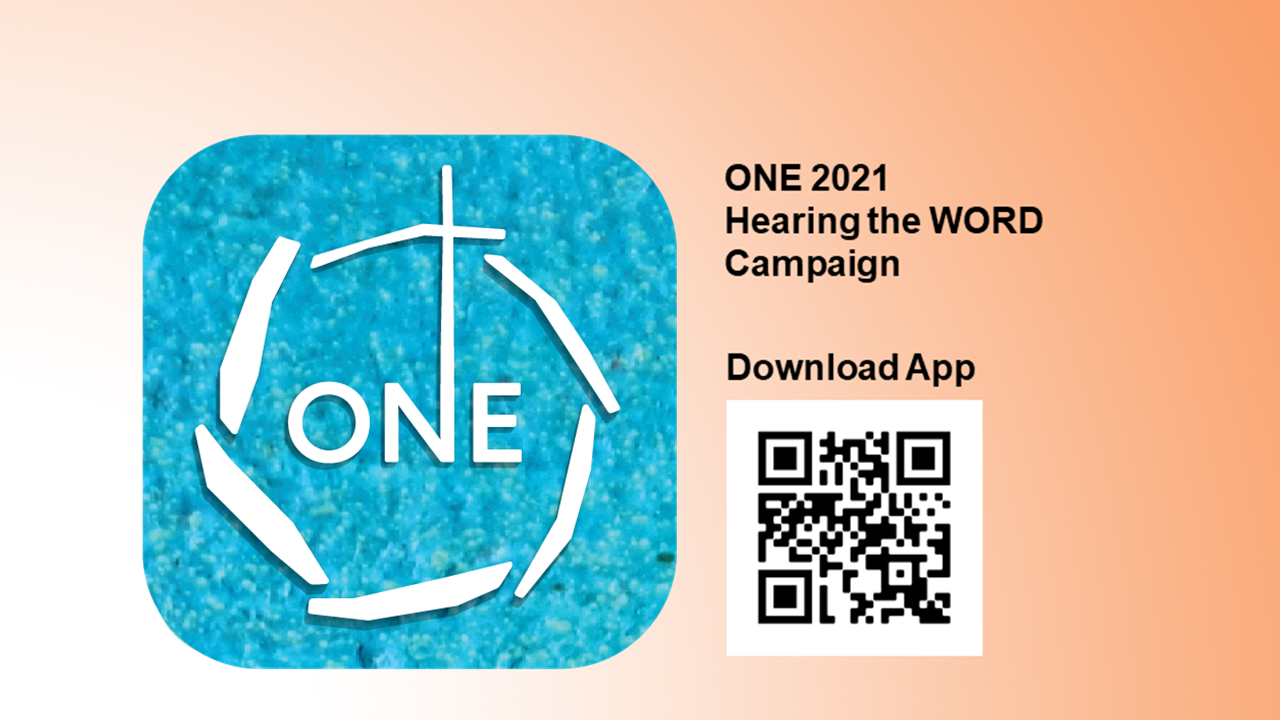 ONE2021 Hearing the Word campaign: Our Lenten season embraces the ONE campaign that runs from 17 February to 4 April. Unite with believers daily to read and enjoy ONE scripture, devotions, prayer and the Gospel Film. Learn more at http://www.onehtw.com.
24-7 Prayer Hong Kong - virtual prayer room: Prayer has changed Union Church and it continues to change us. The 24-7 virtual prayer room is a great way to commit to your prayer time on a daily or weekly basis. Join us as we pray for our city, leaders, churches and more. It's easy to sign up, and you will get a reminder for your approaching prayer time: https://www.24-7prayer.com/signup/705233.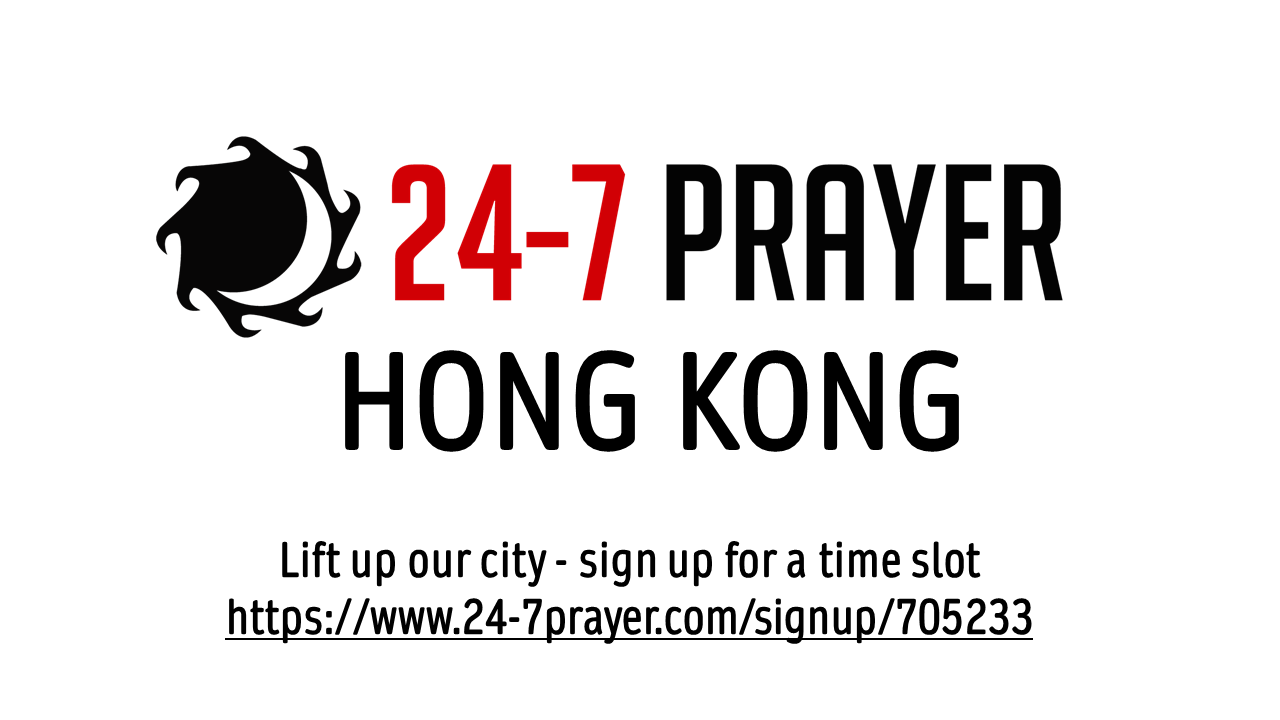 SAVE THE DATE
Parenting Through the COVID-19 Pandemic: Supporting our Children and Teens: On 14 April, we will welcome Anisha Abraham, MD, MPH who is a board certified pediatrician and adolescent health specialist with 25 years of global experience. Anisha is currently on faculty at Children's National Hospital in Washington DC. Previously, she lived in Hong Kong and worked at Chinese University of Hong Kong. Details of this talk to follow. Registration is open.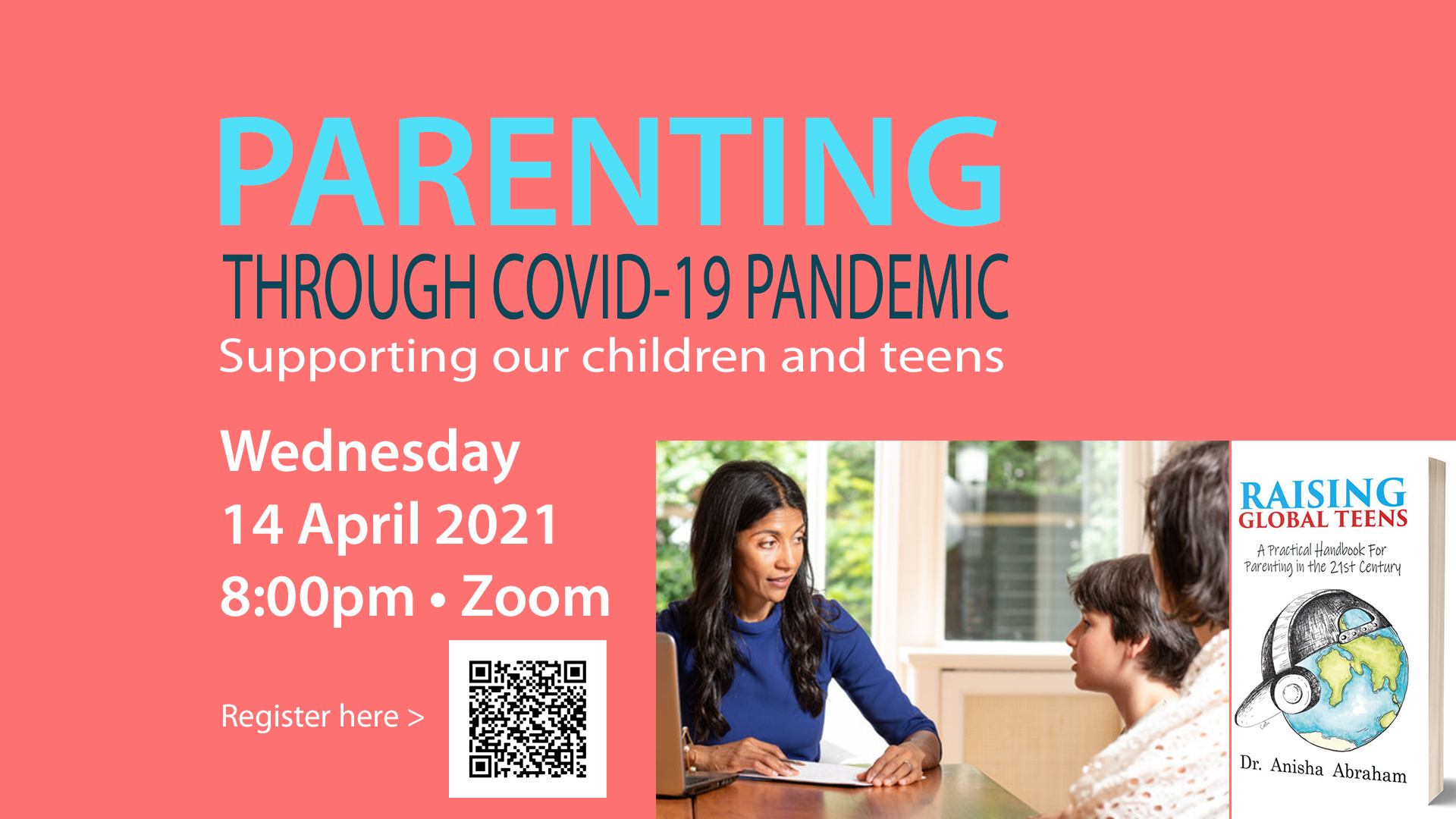 Kingdom Kids
Online Sunday School, Sunday 7 February: Children ages 3 to 10 years old are invited to join us for our online Sunday School.
- 3-7 year old students: God Has a Plan - Jacob Steals Esau's Blessing (Genesis 25:19-26; 27), via Zoom, from 10:45am - 11:30am
- 8-10 year old students: Be Bold - How Do I Stand Up To Satan (1 Chronicles 29:11), via Zoom, from 10:45am - 11:45am
- Kingdom Kids Sunday edition is available at the end of the 9:45am and 11:15am worship services on the Union Church website or Facebook page.
The link to the Zoom classes will be emailed to families with children registered in our Sunday School programme for the year 2020-2021.
Youth
Friday Youth Group – 5 March: Please join us for Friday Youth - We'll start at 6:00pm with some warm up activities and then jump into a conversation to see how everyone is doing, have a short lesson and see how we can apply it to our every day! Zoom link here
Sunday Youth - 7 March: Youth are welcome to join us on Zoom at 11:15am where we'll get to spend time reading and discussing Scripture. Seniors will be looking at what the Bible teaches us about Christian leadership, and Juniors are working through a series based around asking hard questions! Zoom link here
Wednesday Youth - 10 March: We're switching things up for this Season of Lent! We'll be joining with Christians all over Hong Kong and around the world as we study the life and teachings of Jesus through the Gospel of Mark. Join us on Wednesday, 6:30pm - 8:00pm. Zoom link here
Missions
Join ICC Hong Kong for vision sharing with David Gotts on Sunday, 7 March, 1:00pm - 2:00pm. Learn more here and get the Zoom link.
Our Missions partner, 4.2.20 Foundation has the vision see the full Word of God available to everyone in their own language, to fill the Old Testament (OT) gap, where 6500+ languages out of the world's 7350+ languages still need the translation of the OT. Please pray for wisdom, guidance and provision for a partnership with a local translation agency in Indonesia which intends to send people to Jerusalem and for distance learning programmes which should start in May to July. During COVID-19, distance learning programmes have expanded, and the programme for Indonesia will be extended to India. Please pray for God's wisdom and guidance for the local teaching team (also see details in the 25 February issue of Acts@22A).
SAT-7 delivers Christian satellite television for the Middle East and Africa (MENA). They're doing great things to reach seekers and the unreached in this region. You are invited to join SAT-7's Open Studios online event on 16 March, 6:00pm - 7:00pm to explore the diversity and richness of growing Christian communities across MENA. Learn more and register here.
Small Groups
Meeting as a small group at this time is challenging, but the support from each other is more important than ever. There are online options - please reach out if you need help figuring this out! If you aren't currently in a group, we encourage you to try it out in the new year. There are groups for women, men, couples, day-time, night-time, etc. Interested? Contact Monte Peterson.
Pastoral Care & Prayer
Need prayer? Reach out to us confidentially at .
Stephen Ministry
We provide high-quality, confidential care to people who are hurting through our Stephen Ministry programme. Five of our Stephen Ministers have started online training to become Stephen Leaders. They will be able to train and supervise Stephen Ministers, thereby expanding pastoral care at our church. Contact Pastor Michele if you would like to know more about the programme or meet with a Stephen Minister.
Fertility & Pregnancy Loss
Fertility & Pregnancy/Infant Loss Support Group - Struggling and could use some fellowship, friendship and support? Please contact Tess Lyons.
Last Week's Sermon
"Burst" Monte Peterson
Social Media
Please follow Union Church Hong Kong on Instagram, LinkedIn, Facebook and YouTube and share with your friends and family. We can use social media for positive outreach to the community. Interested in volunteering as part of our social media team? Contact !