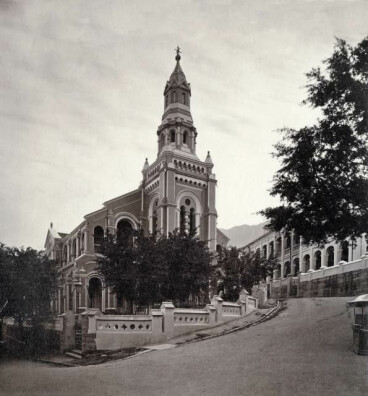 Union Church was founded in 1844 by the Reverend James Legge, a Scottish member of the London Missionary Society and an active figure in Hong Kong society, who founded the very first government school (now called Queen's College). He was a gifted linguist and preached in both, English and Chinese. Some of his English translations of Chinese classics are still in print and in use today. Reverend James Legge was the first person, other than a member of royalty, to be depicted on a Hong Kong postage stamp. He served as pastor from 1844-67 and 1870-73 and when he returned to the UK in 1873, he became Oxford University's first professor of Chinese.
Union Church was first called Union Chapel and was situated on Hollywood Road. In 1866, the church moved to Staunton Street and, in 1890, to the Kennedy Road site. The church building "disappeared" during World War 2 and was rebuilt over time, with the Fellowship Hall in 1949, the Sanctuary in 1955 and the Annex in 1970.
While the Kennedy Road site is being redeveloped to house the future Union Church building, congregants are worshipping at Union Church in 18/F Dah Sing Financial Centre in Wan Chai.
Union Church has gone from a ministry of the London Missionary Society to an independent congregation, focused on the reaching the lost and the hurting, and helping people know the love of Jesus.
Listen to a detailed and personal account of the history of Union Church here: