Union Church works with over 20 organisations in Hong Kong and around the world, partnering to help change communities and show Christ's unconditional love to everyone.
VISION
Making authentic followers of Jesus Christ by investing our influence, time and resources in project and programmes that result in individual and community transformation.
MISSION
To partner with Christ-centred organisations who, through discipleship, evangelism and compassionate acts,

Transform communities through developing Christian leaders, promoting Bible awareness and church planting initiatives;

Utilise resources strategically to restore justice, human dignity and meet physical needs, and

Encourage the wider Union Church community to be involved in the Great Commission.
Therefore go and make disciples of all nations, baptising them in the name of the Father and of the Son and of the Holy Spirit.
- Matthew 28:19

Union Church supports different ministries in Hong Kong and all over the world.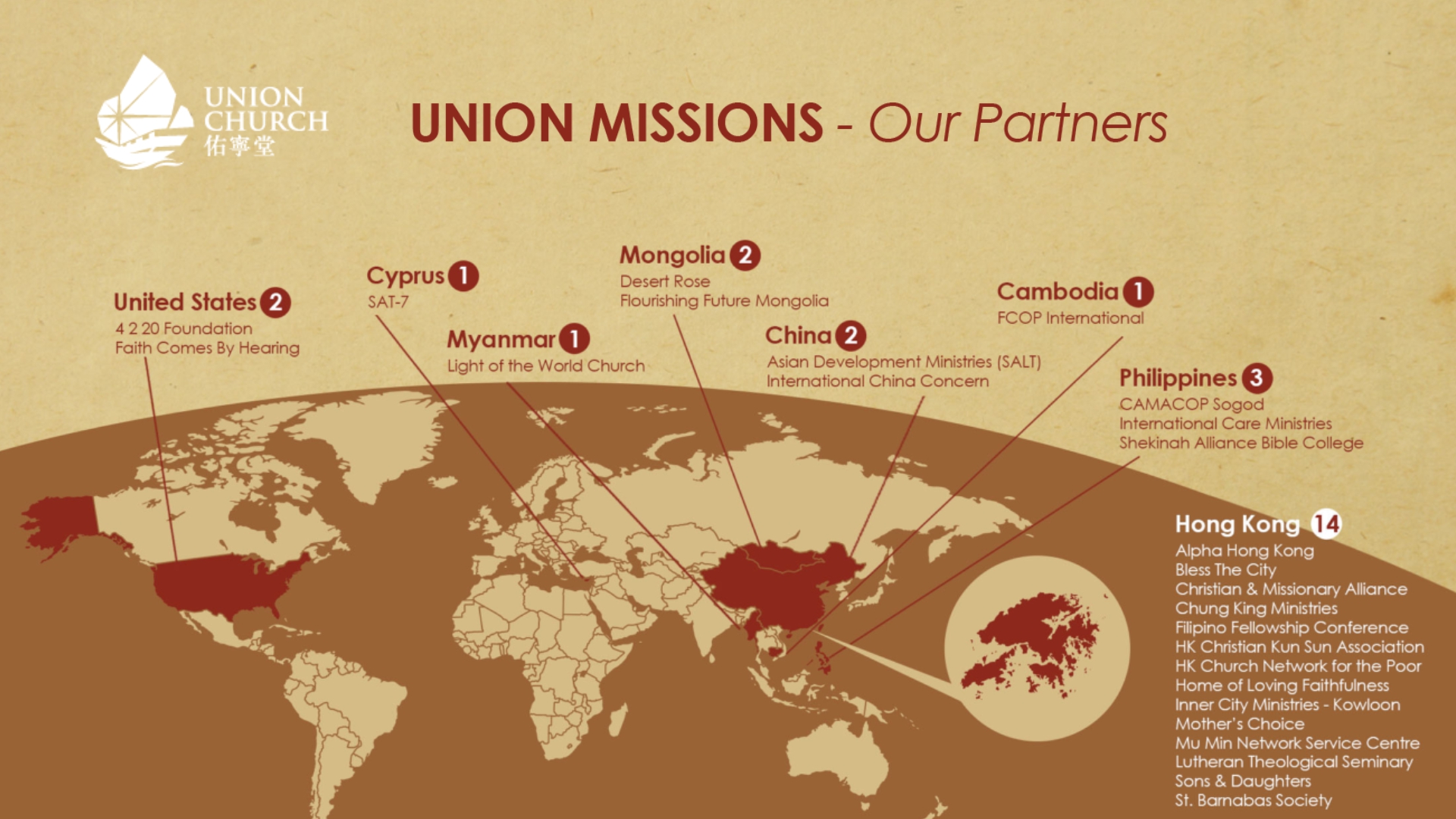 Links to our Partners
Christian & Missionary Alliance Filipino Drop In Center

Filipino Fellowship CNY Conference

Light of the World Church

Union Church works with local and international missions and distribute our mission funds to various causes.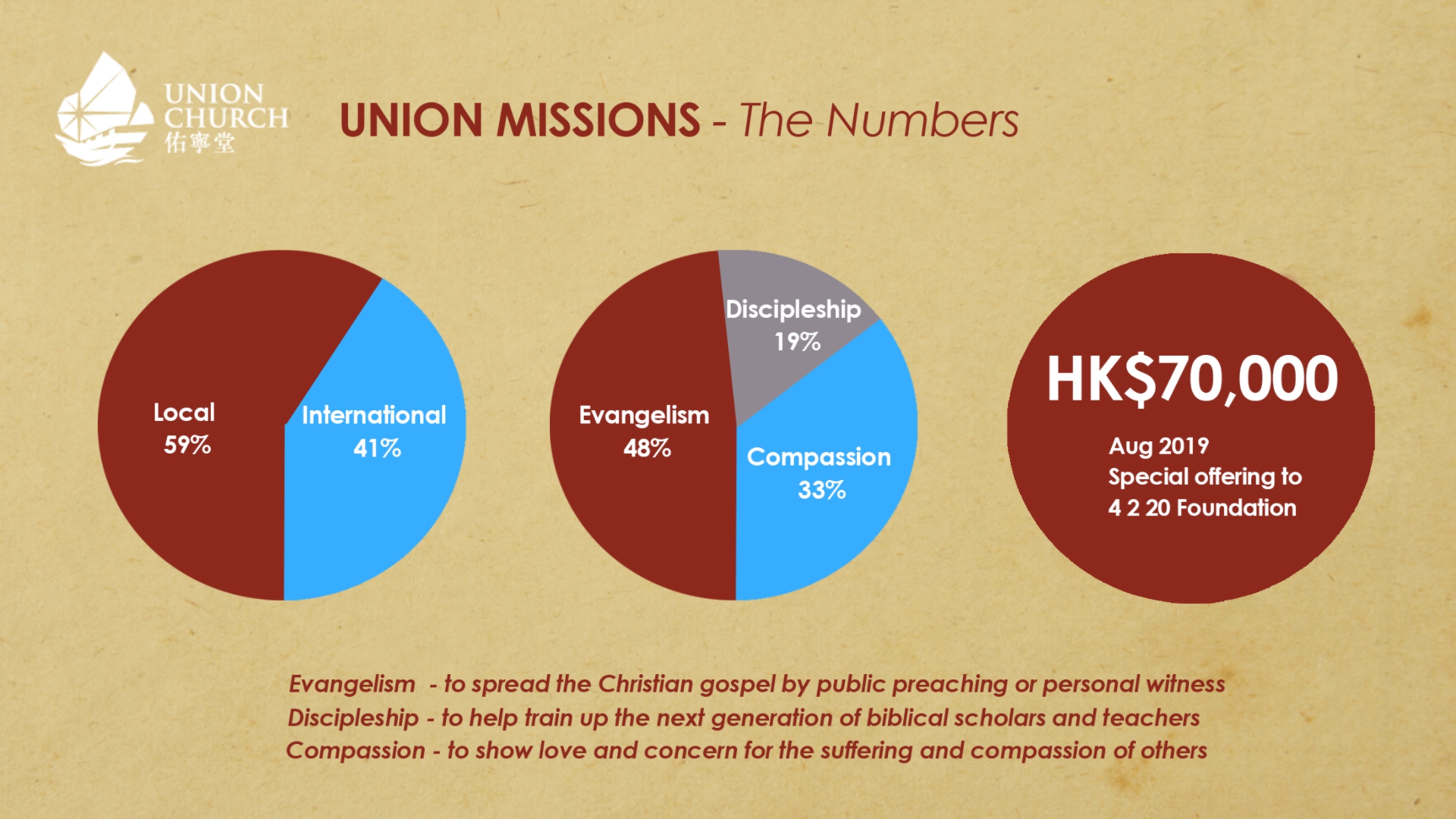 "But you will receive power when the Holy Spirit comes on you; and you will be my witnesses in Jerusalem, and in all Judea and Samaria, and to the ends of the earth." - Acts 1:8




Our latest missions trip June 2019 was to the Light of the World church in Myanmar.