U MATTERS
The power of ONE.
This week I participated in a meeting of ONE. We gathered in unity, we gathered in love and we gathered in ONE hope, to find ONE voice, to help ONE individual. We were a diverse group of approximately 15 people - diverse in gender, in nationality, in religion and in profession and yet we were united in our mission and cause.
It became obvious - we were much more effective in creating strategies when we worked together in ONE voice. Scripture says,
"There is ONE body and ONE Spirit, just as you were called to the ONE hope of your calling, ONE Lord, ONE faith, ONE baptism, ONE God and Father of all, who is above all and through all and in all." Ephesians 4:4-6
As we work together, different and diverse as we are, may we reflect the unity of ONE. And may we continue to be united in our mission and cause.
Blessings, Pastor Michele
WORSHIP SERVICE UPDATES
At this time, there are a few spaces remaining for the 11:15am service. If you have registered and subsequently need to cancel or adjust your numbers down, please email as soon as possible so we may offer your space to someone else.
For Sunday services on 20 June, the registration will open at 10:00am on Monday, 14 June. Because the 14th is a statutory holiday, you will receive the email confirmation the next day - 15 June. Here's the link https://www.unionchurchhk.org/sunday-worship-service-registration/. If you have registered, you will always receive a reply email letting you know if you are in or if you need to select an alternative service or watch the livestream.
Union Church offers three in-person services: 8:45am (Family Communion), 9:45am (Traditional Worship) and 11:15am (Contemporary Worship). The latter two services are available via livestream on our church website, Facebook page, church app and YouTube. Be part of our growing online congregation!
Our online worshippers are invited to join the Zoom Coffee Hour hosted by the Deacons. We want to connect with our online friends every Sunday in between services, 10:45am - 11:15am. Contact the church office to get the Zoom link.
FAMILY NEWS
Congratulations to Yan Yu on graduating with her Masters of Theology from Lutheran Theological Seminary. Well done Yan!
Memory Books: What cherished memories do you have of Chris Yorks and Monte Peterson and their ministries at Union? They are returning to the USA this summer and we want to acknowledge all they have done for our church family. Please record your gratitude, photos, and / or signature in memory books - you'll find them at the Memory Book table at church. Feel free to take a page home for your creative handiwork. Can we please have your inputs by 27 June - Monte's last Sunday with us!
If you would like to contribute to a love gift for Monte before the 27th, please send a cheque to "Union Church" with Monte Peterson on the back. We will have a marked donation box at the Welcome table too. You may also contribute online at our online giving page - tick the box for "Love Gift for Monte Peterson". Questions? Please contact .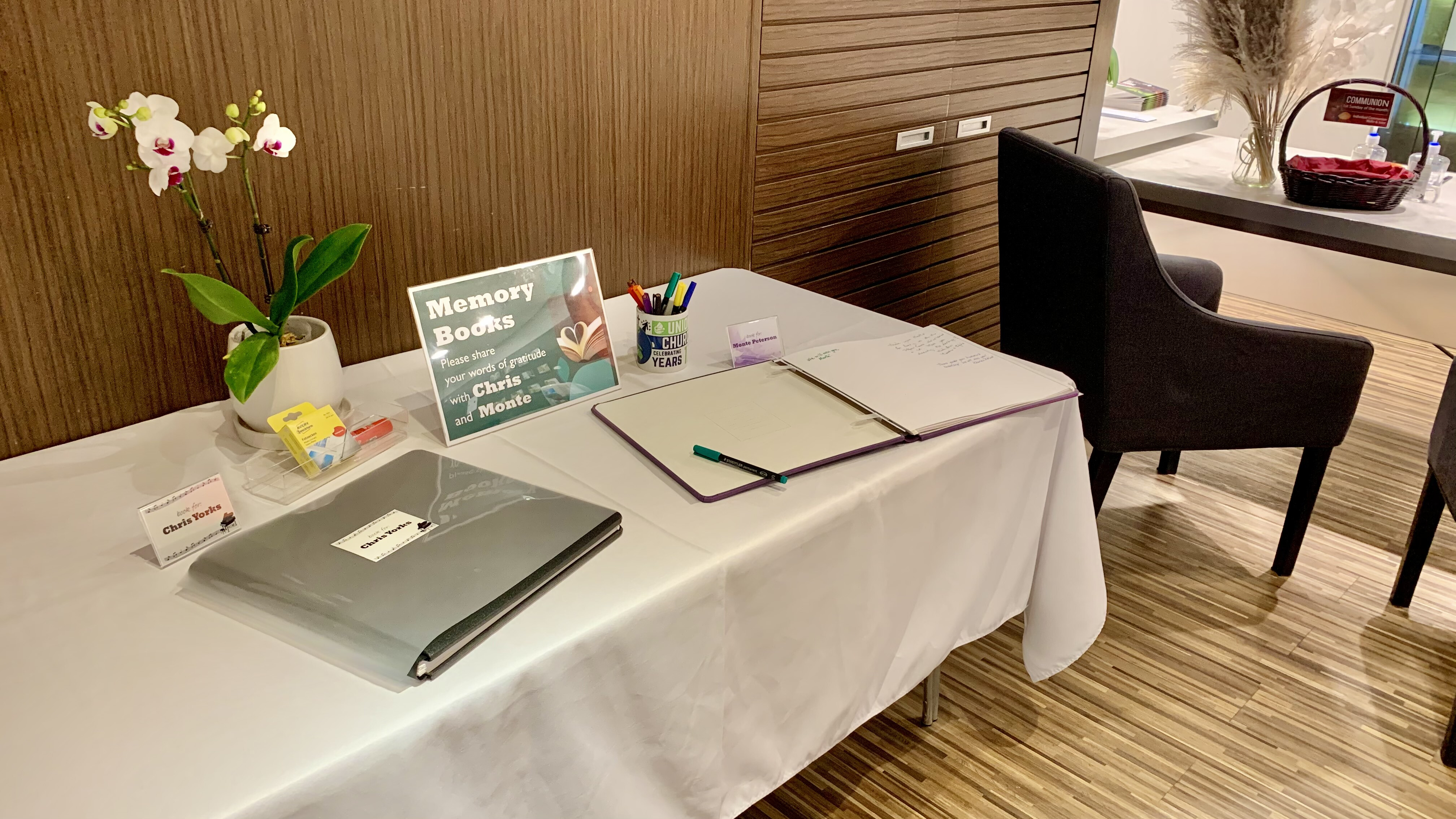 The Grace of Giving / The Grace Race: Did you see our latest video update of The Grace of Giving? Watch it here (the first video). And...WE'RE NOT DONE YET! Our church family is going to finish the remaining 1,618 kms of The Grace Race on 25-26 September 2021. Save the dates and save your shirt - we'll have more details about the "Final Final Push" later.
We would ask that by 18 June you kindly collect and deposit your Grace Race sponsorship money. You may pay through our online form on the website or by bank transfer to our church account: Account Name: Union Church, Account No. 521-68-00975-1, Account Type: HKD Savings Account, Bank Name: The Bank of East Asia, Limited, Bank Code: 015, Swift Code: BEASHKHH, Bank Address: Shop A-C, G/F, Easey Commercial Building, 253-261 Hennessy Road, Wan Chai. Thank you everyone!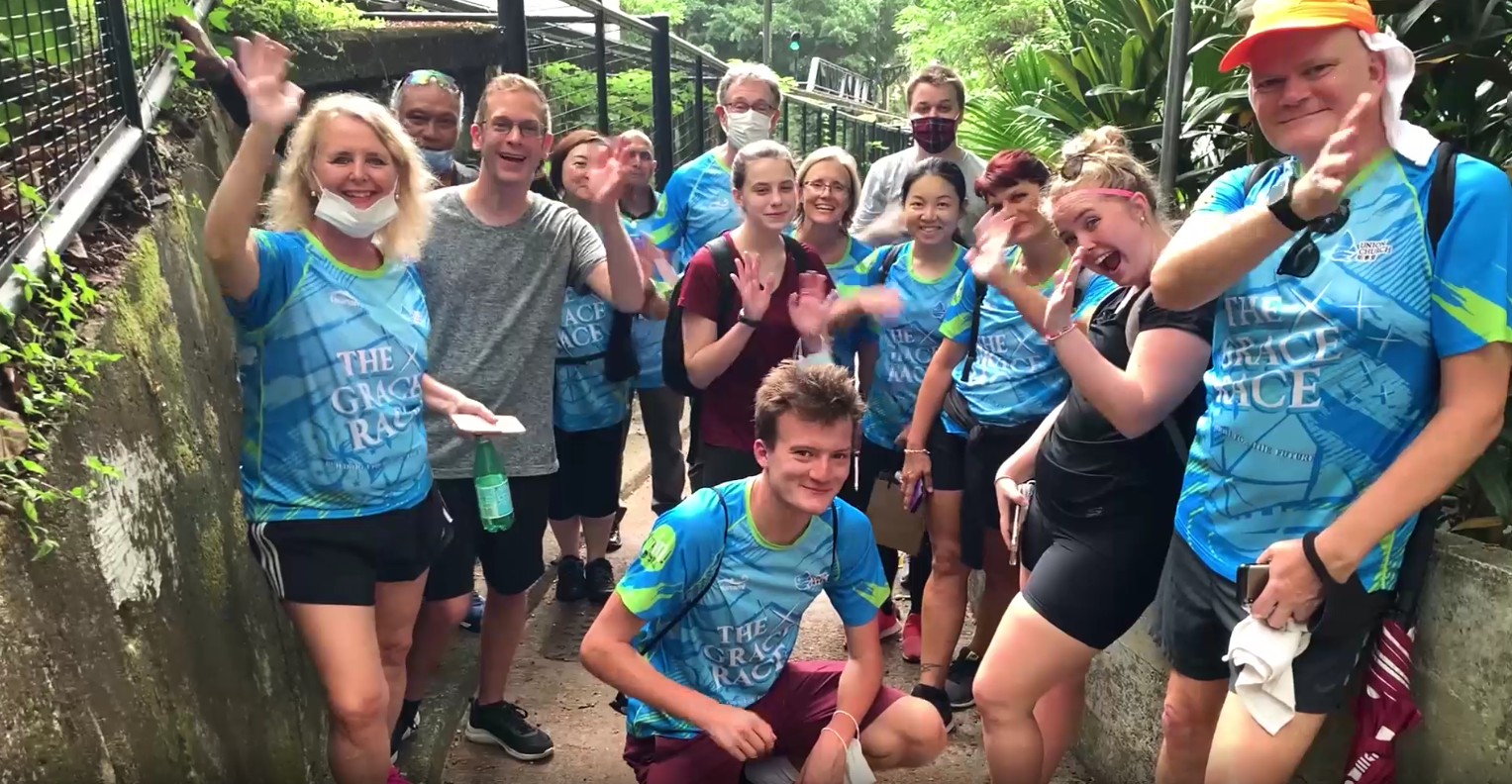 HOPE for South Asia: Our congregation has responded most generously to the Special Offering on 30 May 2021 for South Asian communities devastated by COVID-19. Thank you for your heart for people needing essential food and medical supplies. Over HK$55,000 was raised and is being transferred to HOPE International who in good faith has already purchased and distributed emergency care packages to families. Thank you.
THIS WEEK
Starts tomorrow! Men's Study of John 4-6: Men are invited to join a new study on John 4-6, led by Andrew Lo. In this online study you will take part in 1) a 30-minute daily study including Bible reading, questions & study notes, and 2) Friday group discussions on Zoom from 11 June to 9 July at 1:00pm - 2:00pm. Register here. If you have questions, please contact Andrew at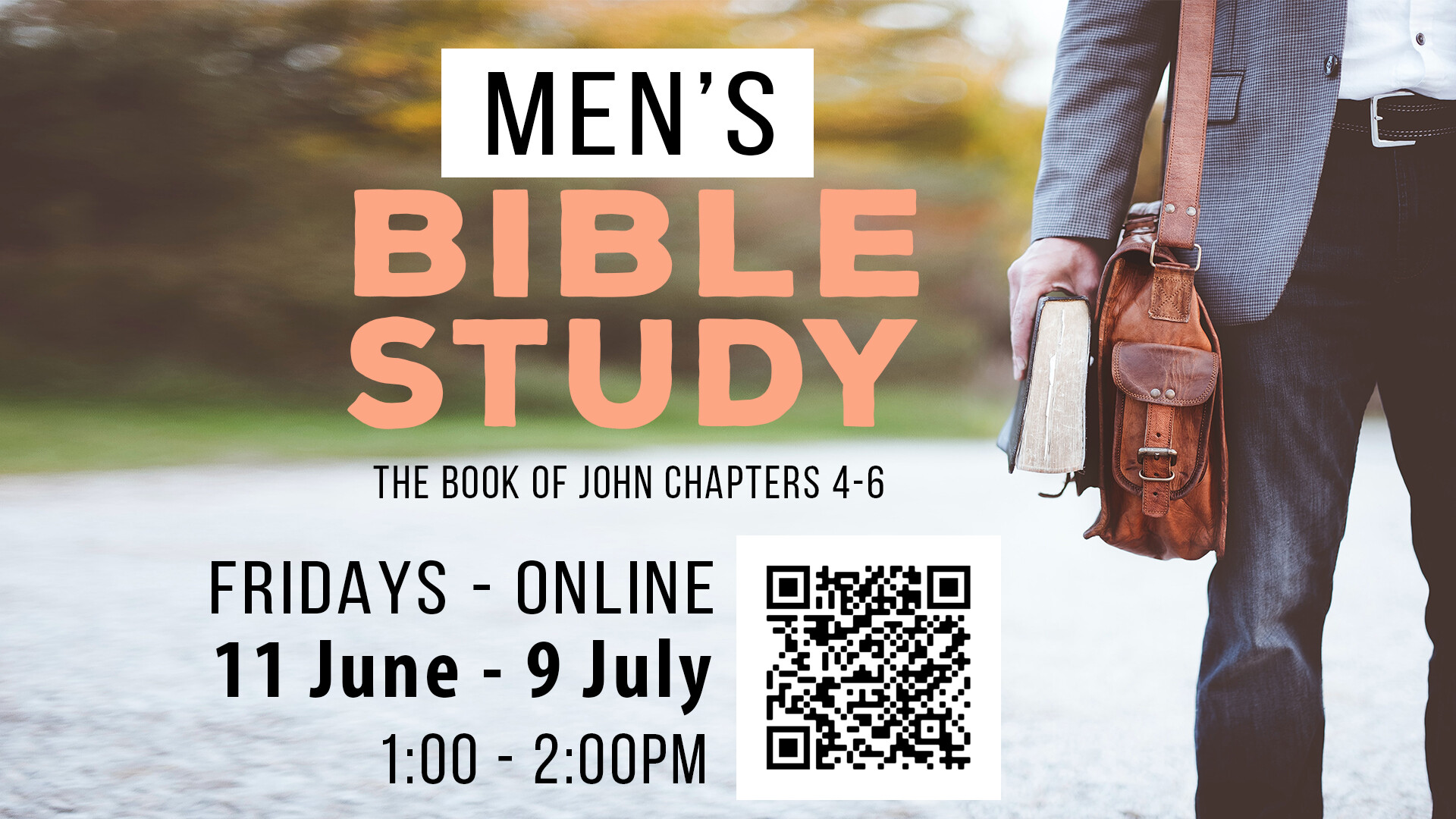 Film & Theology: Watch Chris McKenzie share his love of story and movies in his Film & Theology video! On Tuesday, 15 June, 8:00pm Chris will lead the conversation around the film Silence, a Martin Scorsese film that explores the cost of following Jesus. Watch the film on your own - on the public holiday! - and then join the discussion. It is a beautiful film but not an easy one to watch as it deals with faith, martyrdom and the class of cultures in 17th century Japan. Register with Monte at .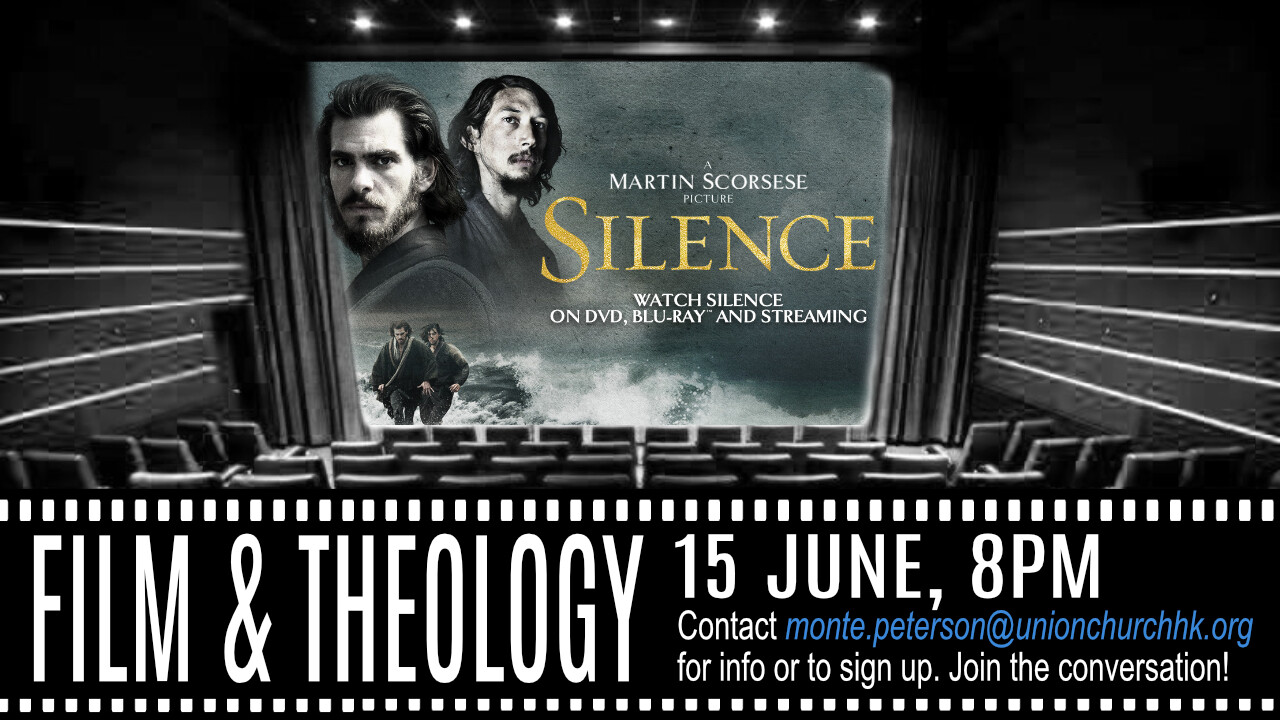 UPCOMING
Experiencing Worship: the art, the teaching, the creative worship - join us for worship sessions every Wednesday evening in July, 7:30pm. These events are open to the entire congregation and your guests, and are free of charge. Let's go deeper together in our experience of God. Please register to secure your spot.
- 7 July - Worship Art Jam with Crystal Lo (register by 23 June to allow adequate time to organise the supplies)
- 14 July & 21 July - Worship Teaching by King Chau
- 28 July - Creative Worship with Juliana Rotmeyer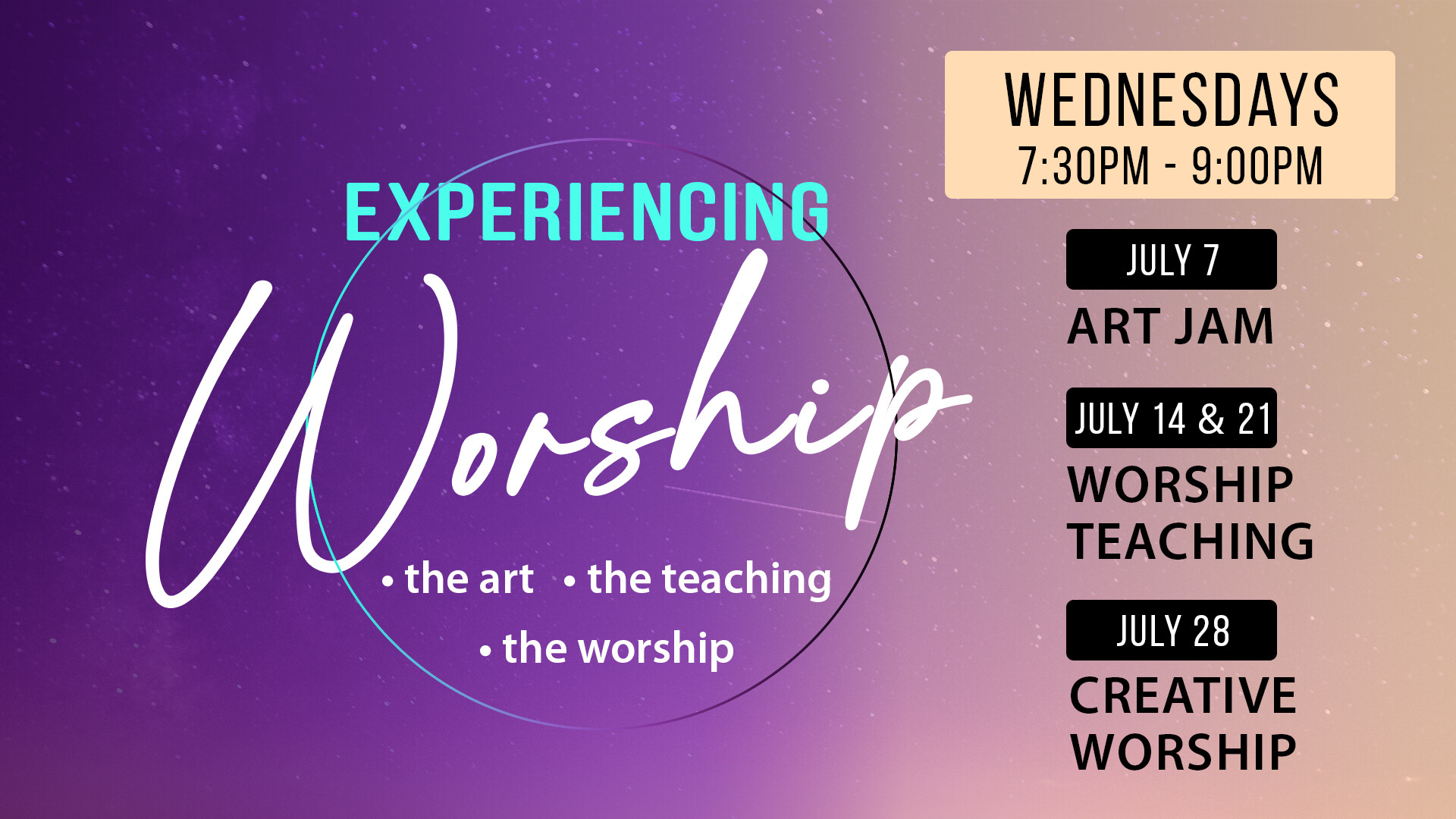 Teaching opportunities: Christian Alliance International School in Kowloon has openings for a Maths teacher (learning support focus), a learning support specialist, and substitute teachers. If you wish to learn more, please look at the job descriptions at https://www.caisbv.edu.hk/current-openings/.
KINGDOM KIDS
Creche & Sunday School Arrangements until further notice: The Creche Centre will be open with restricted capacity. For children ages 3 years old and above, Veggie Tales movies will be shown in rooms 2 & 3 with strict hygiene measures. Services fill up quickly and your family must be successfully registered. Thank you for understanding.
Online Sunday School, Sunday 13 June - Children ages 3 to 10 years old are invited to join us for our Online Sunday School.
- 3-7 year old students: God Spares the Israelites at Passover (Exodus 11-12:42) via Zoom, from 10:45 am - 11:30am
- 8-10 year old students: If God Forgives, Can I Do Whatever I Want? (Romans 6:1-4), via Zoom, from 10:45am - 11:45am
- Kingdom Kids Sunday edition is available at the end of the 9:45am and 11:15am worship services on the Union Church website or Facebook page.
The link to the Zoom classes will be emailed to families with children registered in our Sunday School programme for the year 2020-2021.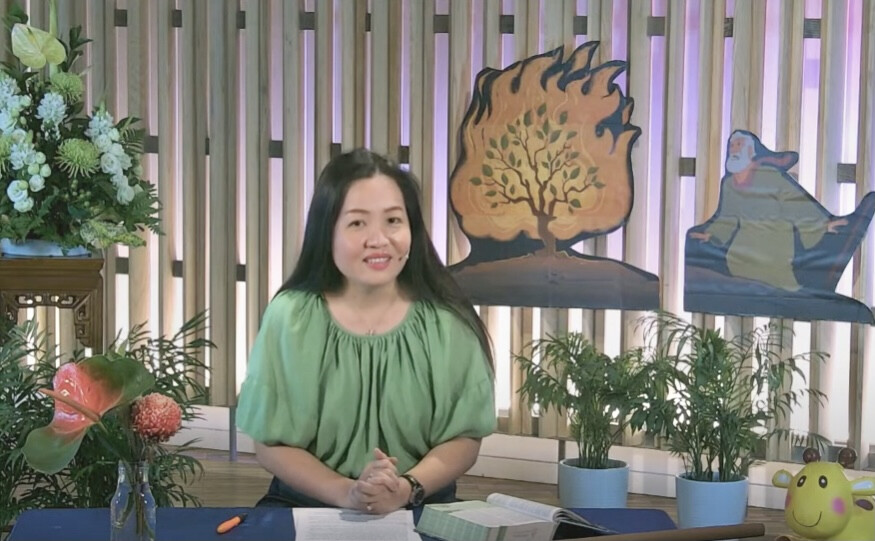 Children's Summer Programme: Get ready for fun classes for Union children and their friends this July! 12 students maximum per class. Registration is open. Costs below are per child.
Programme 1: Drumming to the BEAT! Learn Djembe with Malama Piliae, 6-8 July, 10:00am - 11:30am, 5 - 12 years, $150
Programme 2: Children's Musical Theatre with Forrest Morr, 13-15 July, 10:00am - 11:30am, 5 - 12 years, $150
Programme 3: Watercolour Painting and Stamping by bymamalaterre, 20-22 July, 10:00am - 11:30am, 5 - 12 years, $600
Programme 4: Drama Workshop by Dove Tales, 27-29 July, 10:00am - 11:30am, 7 years and older, $500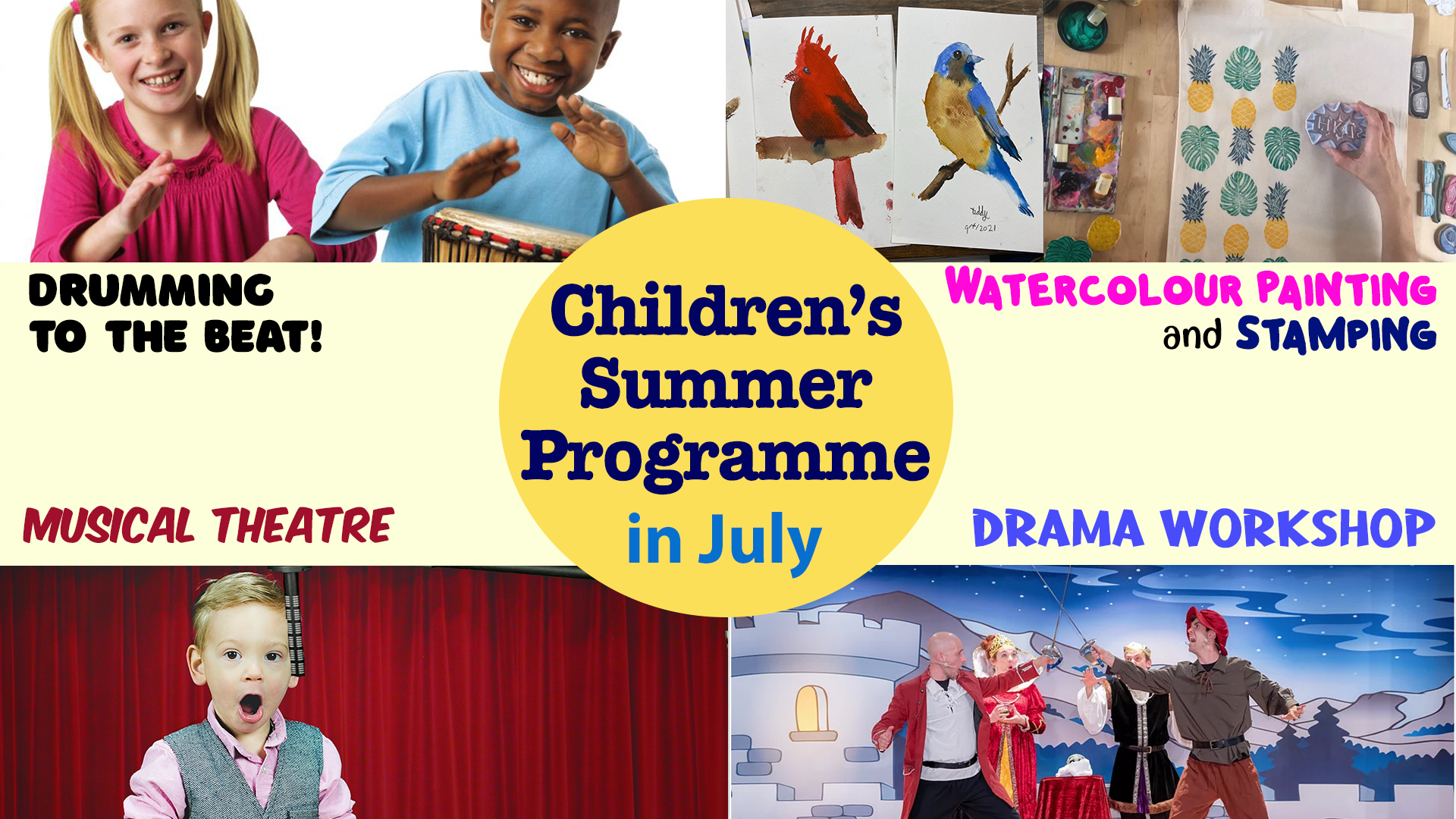 YOUTH
Friday Youth - 11 June - We're picking back up with our Alpha Youth Series and moving into the 4th session. Juniors are invited to join 6:00pm - 7:30pm, while Seniors can come from 7:30pm - 9:00pm. Your friends can still join in if they're interested! Please contact for further information.
Sunday Youth - 13 June - Youth are invited this Sunday to join us at Ps. Michele's home for our weekly session. Juniors are continuing with their series on asking bold questions and Seniors are jumping into a new study of the book of Revelations! Please contact Hunter (6466 5080) if you have any questions.
Wednesday Youth - 16 June - This Wednesday we're getting deeper into Season 2 of The Chosen series! Join us 6:30pm - 8:00pm as we learn more about Jesus and his disciples. Youth can join the Zoom call HERE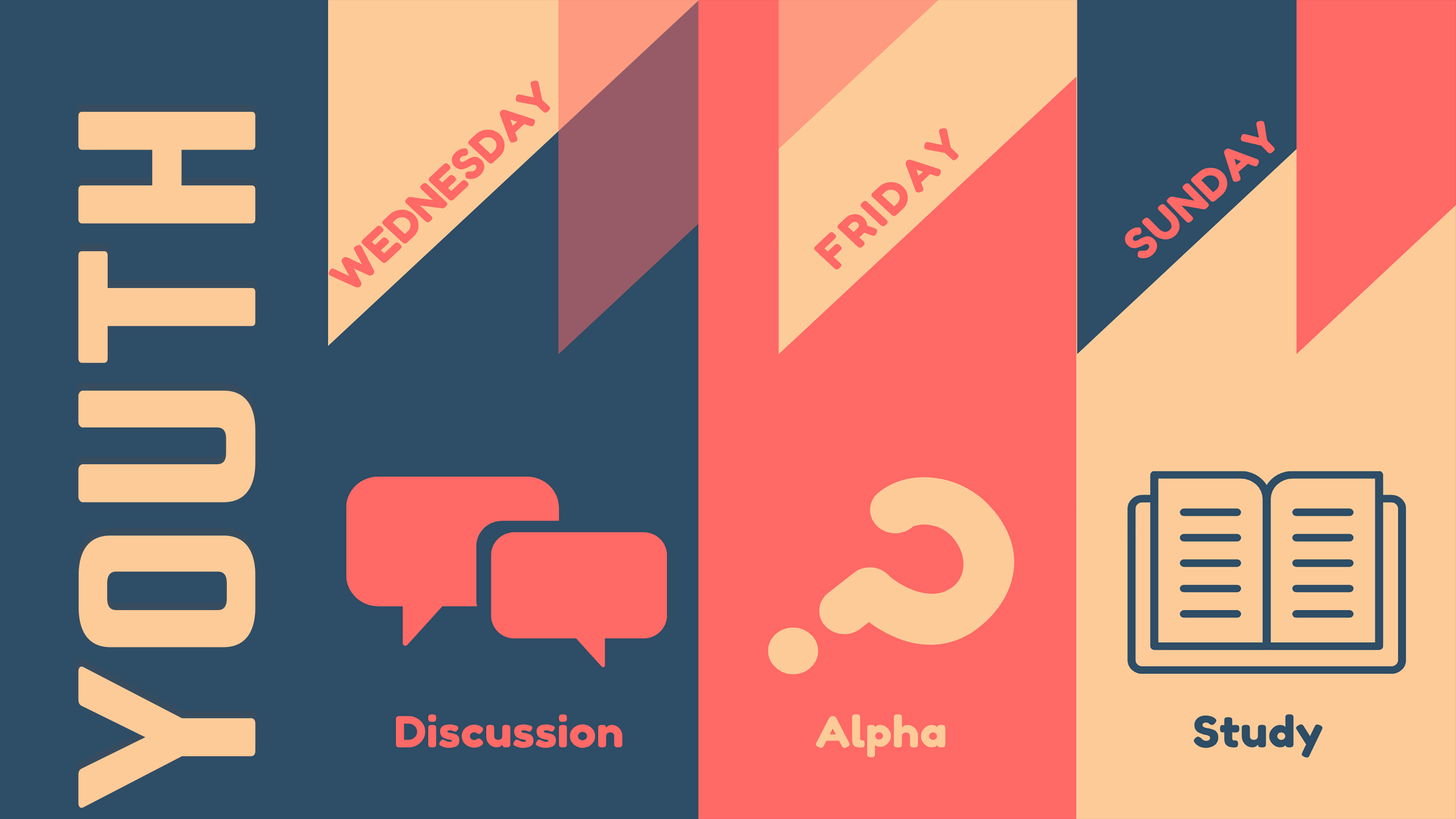 MISSIONS
Flourishing Future Children's Summer Programme, Mongolia: Flourishing Future is planning special mini-outings for children in Ulaan Baatar over a 6-week period this summer as an alternative to the usual summer camps. There will be precautions against the pandemic while Flourishing Future brings fun, fellowship and God's love to children. Please pray for wonderful, safe fun, and that all the resources materialise, including volunteers! Watch a video about Flourishing Future's summer plans, brought to you by Munkhuu and the FF team.
Alpha: Handbags can make a difference! Do you have quality handbags lying idle in your closet? How about donating them to Alpha Hong Kong to allow more people to develop a relationship with Jesus? Alpha Hong Kong is organising a sale of pre-owned handbags to raise funds so more people can hear the gospel for free. Pray that generous donors will offer gently used handbags by premium brands that are in good condition. You may drop them off at certain locations between 21 June and 9 July, or courier them. Check out Alpha's options.
Sons & Daughters (S&D) helps those caught in sexual exploitation to reclaim a life of love, family, and freedom. S&D urgently needs a volunteer to teach sewing skills to the women embarking on a new life. You are needed on Thursdays, 1:00pm - 5:00pm. S&D will brief you fully on their organisation and mission. You can start now! Please contact .
Prayers for Light of the World Church (LoTW), Myanmar: Here's a praise report! The Light of the World Church was able to gather for worship last Sunday, and on Monday the preschool opened safely with 10 children from the neighbourhood in attendance. Praise God for these small victories - may Pastor Vum and his congregation be encouraged! We pray for joy and safety for the children and the entire community.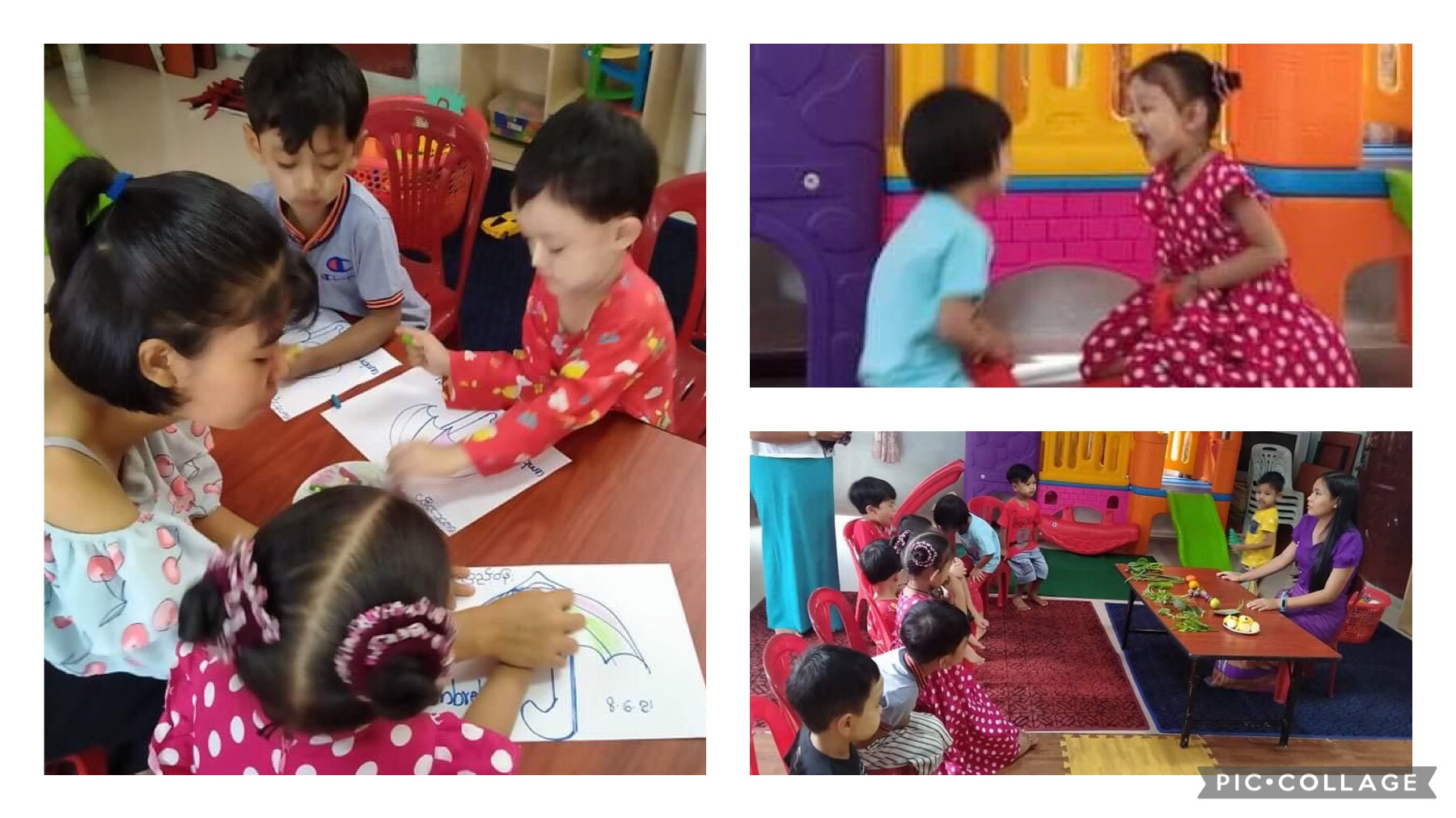 Small Groups
Meeting as a small group at this time is challenging, but the support from each other is more important than ever. There are online options - please reach out if you need help figuring this out! If you aren't currently in a group, we encourage you to try it out. There are groups for women, men, couples, day-time, night-time, etc. Interested? Contact Monte Peterson.
Families in Need (FIN)
Our FIN ministry helps people with their basic monthly needs. If you can help, we are grateful for your generosity. Please mark your envelope "FIN".
Pastoral Care and Prayer
Need prayer? Reach out to us confidentially at .
Stephen Ministry
We provide high-quality, confidential care to people who are hurting through our Stephen Ministry programme. Contact Pastor Michele if you would like to know more about the programme or meet with a Stephen Minister.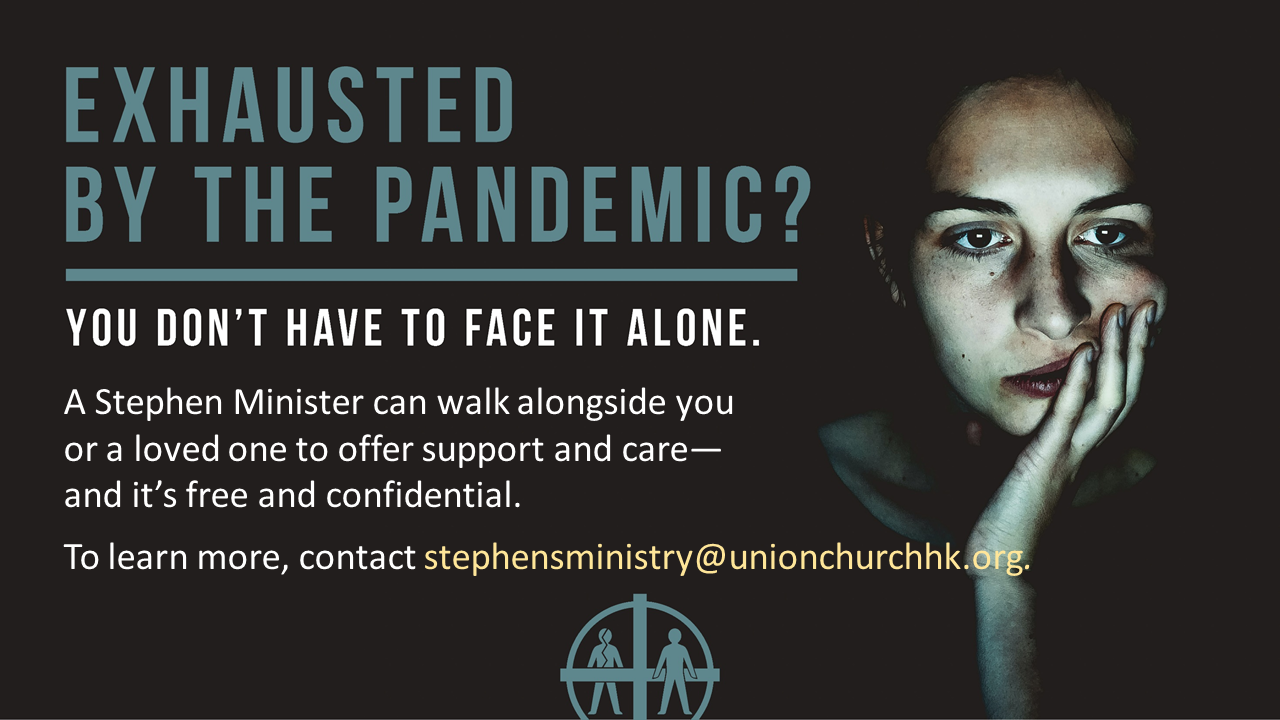 Last week's sermon
"Acts 2 Church - Discerns" Rev Dr Michele Bland
Social Media
Please follow Union Church Hong Kong on Instagram, LinkedIn, Facebook and YouTube and share with your friends and family. Do you have images, video and stories for UC social media? Please share with .