We will complete this race during the week of the 20 - 26 September. Please join us for the last 1,618km by registering HERE
Learn all about the FINAL PUSH in our new video.
Day 7 - 8,270 km Completed.
If you haven't logged all your kms, please email so that we can update the total.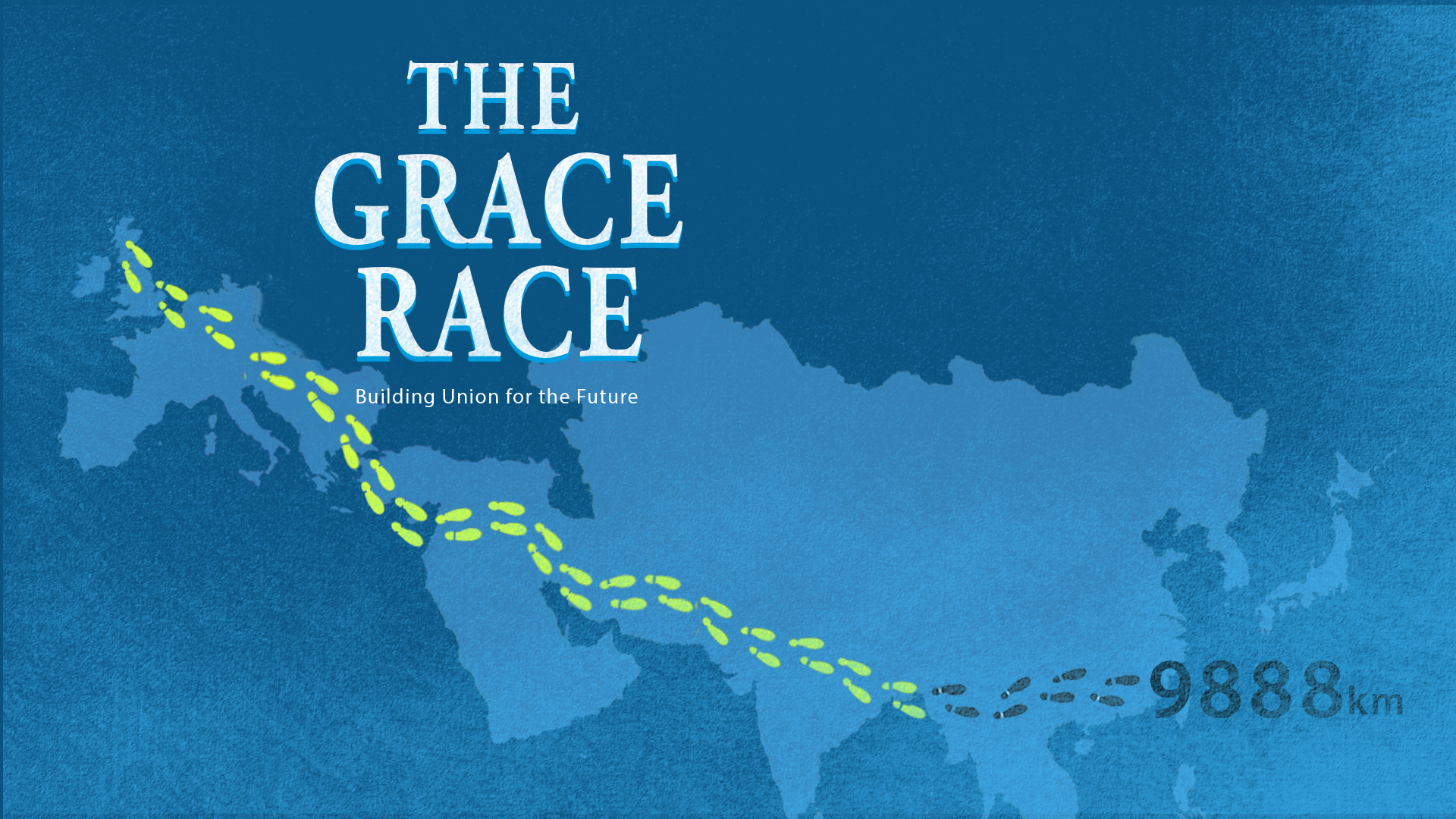 The route
We aim to virtually walk/hike/run 9888 kilometres from our founder's birthplace in Huntly, Scotland to the site of our new church, 22A Kennedy Road, Hong Kong in just 7 days. We are fundraising for the rebuilding of our 176-year old church.
This is an open event, so we encourage everyone to sign up and join us walk/hike/run 9888 km.
REGISTER NOW for our virtual 7-day walk/hike/run challenge.
24 - 30 May 2021
30k • 50k • 100k • Other [ what's your target distance? ]
Registration fee HK$150 (adults) or HK$100 (18 years old and under) (includes Tsunami T-Shirt)
Finishers' certificate
Take part wherever you are in the world and share your kilometres
Help us fundraise by encouraging friends, family and colleagues to sponsor you
Join our "Fast Start" event at 22A Kennedy Road on Monday, 24 May
Join our "Last Push" event at the Peak, Hong Kong on Sunday, 30 May
Join other walks organised throughout the week - see below
Prizes for top fundraising effort, most kilometres in one go, furthest overall distance