We are GRATEFUL! November 2021 was Stewardship month and we launched the sermon series, Grateful. We continually give thanks to God for His many blessings.

If you have not submitted your pledge for 2022 Union Church ministries, please prayerfully consider the pledge you wish to make - this helps us prepare budgets and envision ministries. We look forward to your posting your Stewardship commitment card to the church.

If you are part of our online congregation and have not received the Stewardship letter, please write us at .

You may also make your annual pledge online.

God bless you as you serve as a faithful steward of His gifts.

Did you miss any of the Grateful sermons? You can find watch them here:
Sunday, 7 November - Grateful...in all things - Rev Dr Michele Bland
Sunday, 14 November - Grateful...aspects of a thankful heart - Dan Tupps
Sunday, 21 November - Grateful...and so we respond - Rev Dr Michele Bland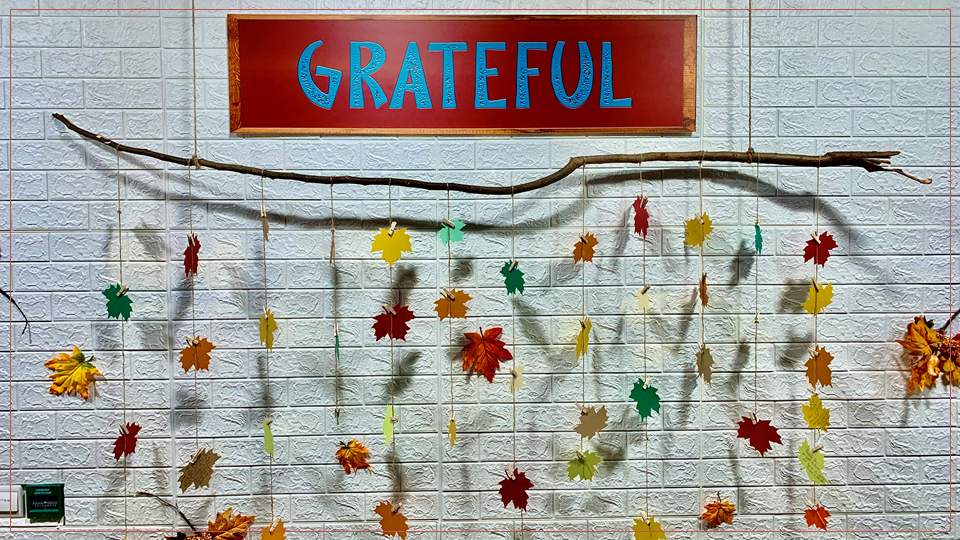 We wrote down the things we are grateful for and hung them on our Grateful wall.