U MATTERS
The month of September has been set aside as a month to focus on prayer. We have much to pray for - our church, our city, our world. Why September? The end of September marks the final fundraising efforts for our new facility at 22A. We are praying for the remaining amount of HK$3.3M. Monies raised or not raised affect our tendering. We also have been praying for ways to reach out to our neighbours in Wanchai, Kennedy Road and online. We hope you join us for 24-hour prayer, praying onsite at 22A on 19 September, as well as pick up a prayer booklet - daily prayers for our church.
Checking in with one of our Trustees, John Li, who has been at Union Church for 20 years, said "I look forward to seeing the completion of 22A, so that we can build meaningful connections with the community, old and new, expand the congregations, and magnify God glory together."
"I am thankful for the opportunity that God guided me to Union to learn and experience God's heart through His Word. I am also grateful for the privilege and joy to serve Union as one of the Trustees."
What can we pray for?
Pray for wisdom, strength, and creativity to resolve any building issues
Pray for a timely project completion of 22A
Pray for a successful fundraising exercise under The Grace of Giving
Pray for a smooth transition back to 22A from Dah Sing Financial Centre
I am grateful for our leaders - their engagement, giftings, and servant-hearts. We hope you join us in prayer. Scripture says, "Pray in the Spirit at all times in every prayer and supplication. To that end keep alert and always persevere in supplication for all the saints." Ephesians 6:18
Blessings, Pastor Michele
WORSHIP SERVICE UPDATES
Currently there is space available at our three services. Please register soon as we expect the 9:45am and 11:15am services to reach capacity by Sunday. We're excited to welcome the Youth to the 11:15 this Sunday! We're also welcoming International China Concern (ICC), one of our Missions ministry partners, this Sunday - check out the Missions section below for details.
If you need to alter your booking, please email as so we may offer your space to someone else. Thank you.
For services on 19 September, registration will open at 10:00am on Monday here. We will confirm your registration by email or ask you to select an alternative service or watch the livestream.
Union Church offers three in-person services: 8:45am (Family Communion), 9:45am (Traditional Worship) and 11:15am (Contemporary Worship). The latter two services are available via livestream on our church website, Facebook page, church app and YouTube. Be part of our growing online congregation!
PRAYING FOR UNION
Praying God's Way to 22A: We invite the entire congregation to pray for our church and all aspects of the move back to 22A. You may pick up your copy On The Move: Praying God's Way to 22A during the worship services or drop by the church office Monday - Friday 9:00am - 6:00pm. If you wish to have a soft copy emailed, please email Admin.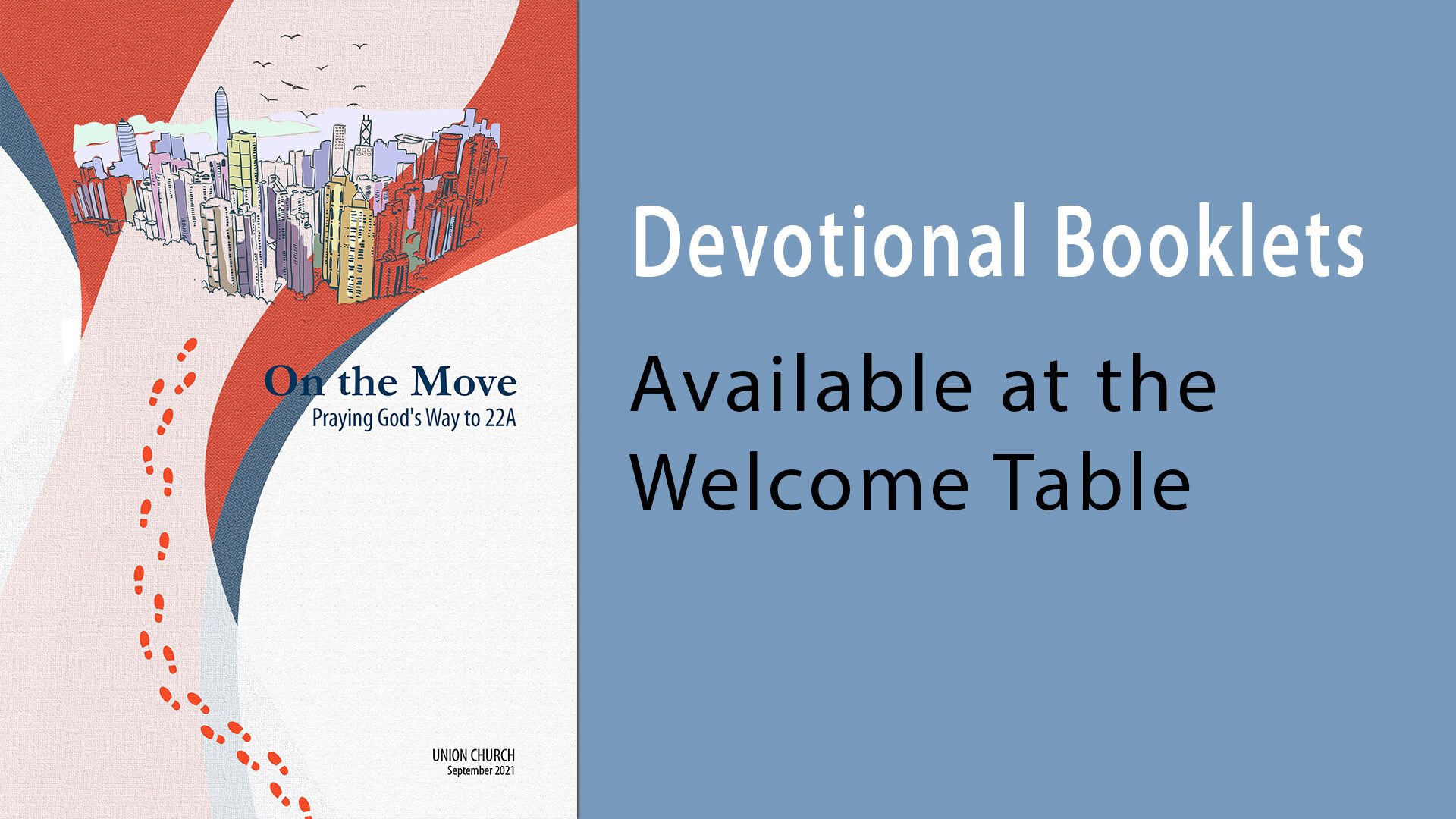 24 Hour Prayer for Union, 17-18 September: As part of our focus on prayer, we are praying for the future of Union Church around the clock from Friday, 17 September 8:00am until Saturday, 18 September 8:00am. Everyone is invited - all ministries, all ages, all groups. Book your hour time slot here in our Union Church 24-7 virtual prayer room. (You will be able to book an hour as a guest without having to create an account.) We welcome our alumni from around the world to sign up and pray for Union Church in your time zone - which may be the middle of the Hong Kong night! (You may also email your preferred prayer time(s) to .)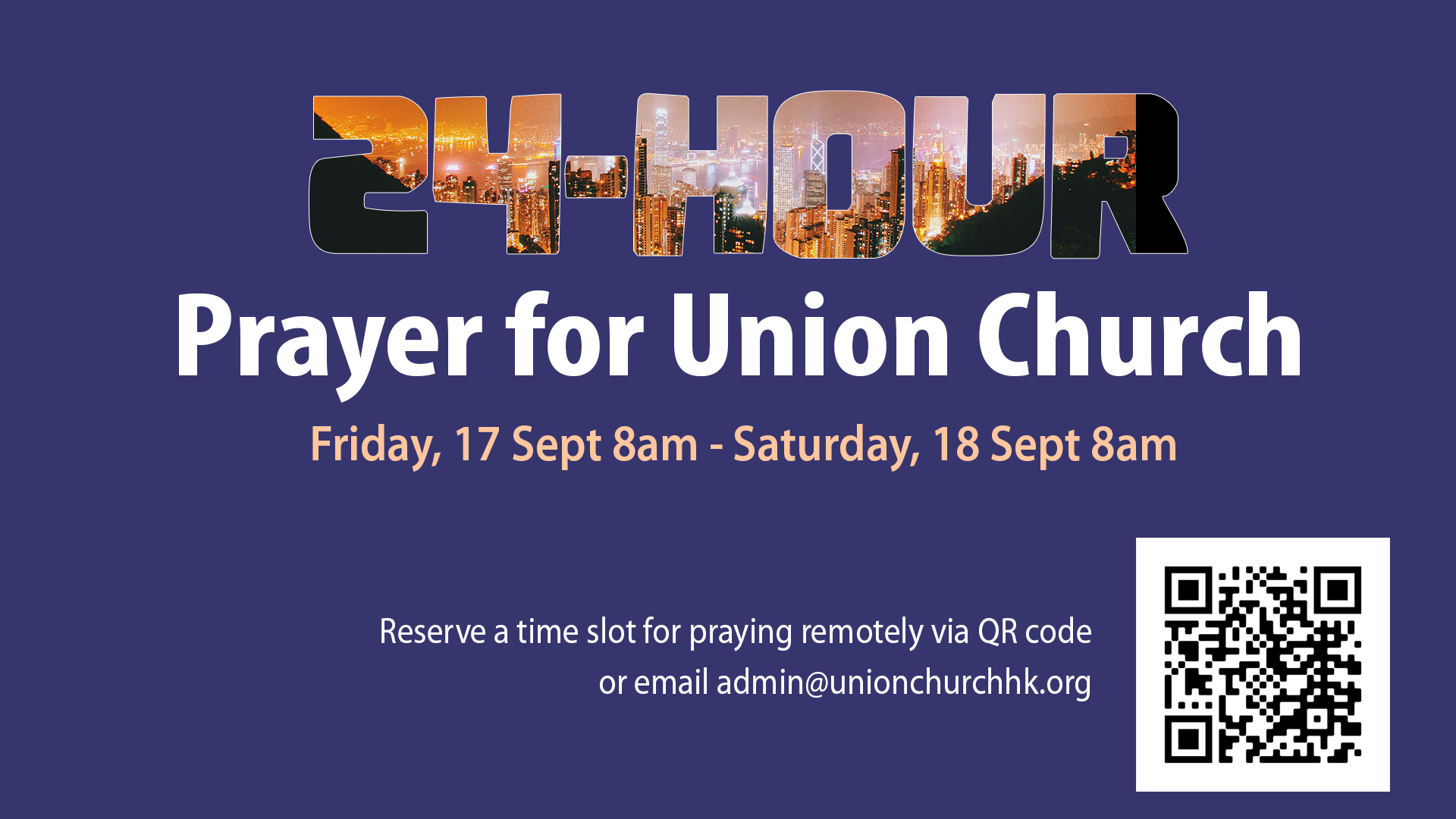 Prayer on-site at 22A Kennedy Road: Additionally, please join us in-person as we pray for our church on Sunday, 19 September, 12:45pm.
HAPPENINGS THIS WEEK
Worship Workshop: God Nourishes Us at the Table on two Wednesdays, 15 and 29 September, 7:30pm - 9:00pm. Led by King Chau, who is working on his doctorate in Worship Studies, this in-person workshop invites you to reflect on the teaching of Jesus on Communion and how He is made known to us at the Table. Learn more and register here. You can also check out King's video!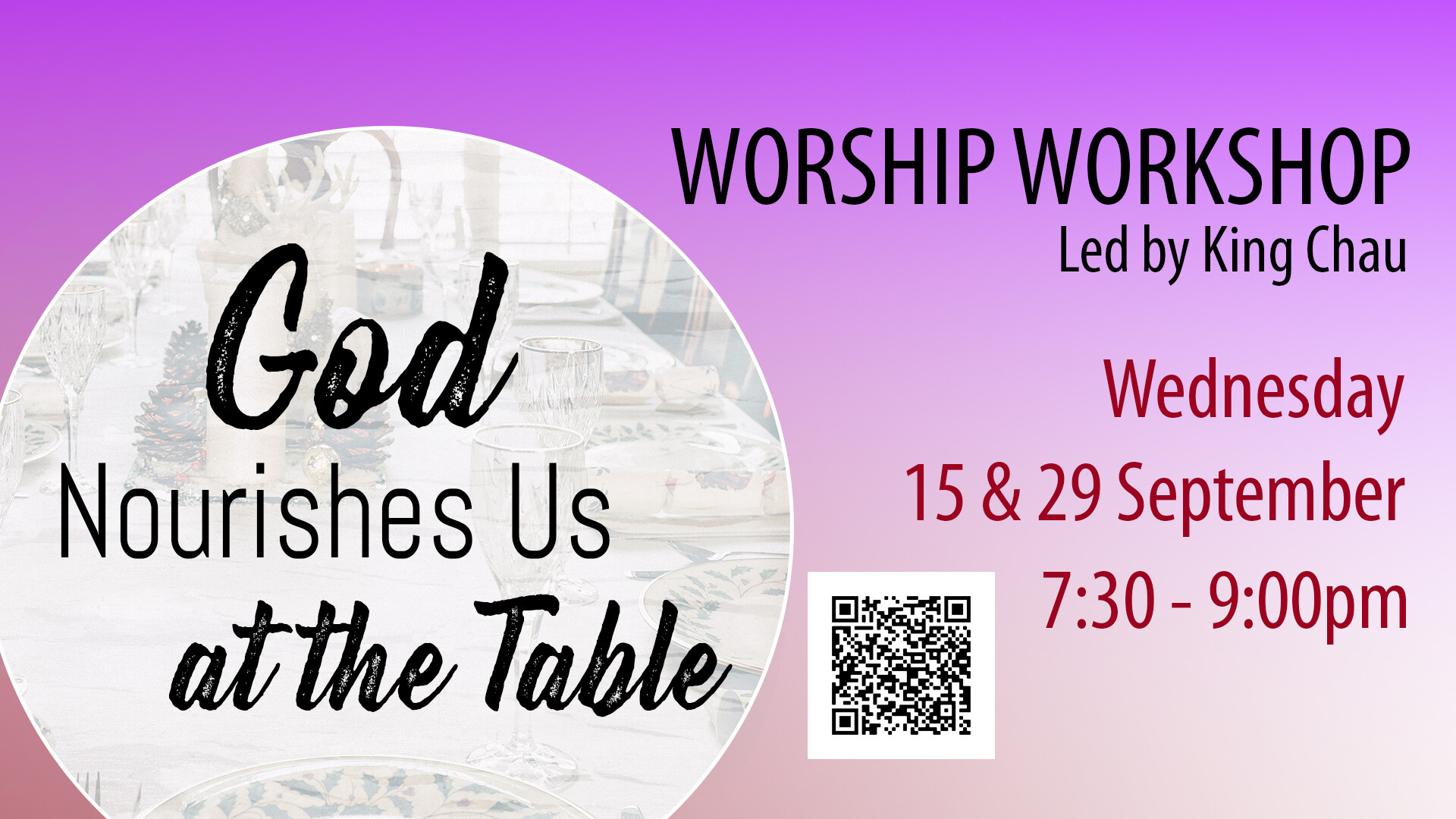 Young Adults Study - "Discipleship Explored": Wednesdays at 7:30pm. Not too late to join! Are you just starting (or restarting) your walk with Jesus? Or perhaps you'd like to grow from a "Sunday faith" to a 7 days / week faith? This journey through Paul's letter to the Philippians is ideal for new believers, those recommitting to their relationship with God, or anyone seeking to grow in their discipleship. For more details contact dan.tupps@unionchurchhk.org.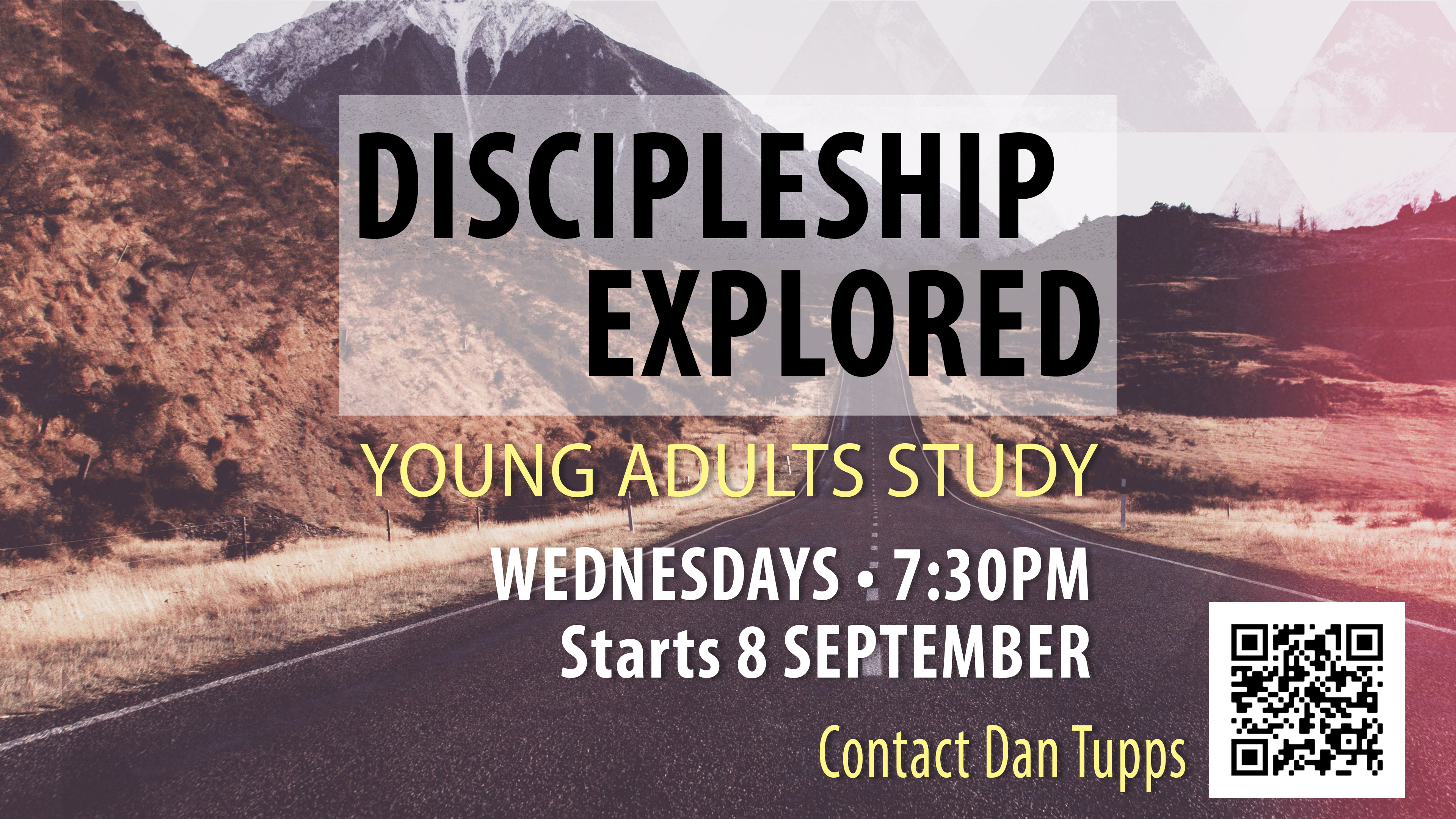 UPCOMING
Young Marrieds Lunch: We would love to have all our young adult married couples join us for a special lunch on Sunday, 19 September. Please contact Dan Tupps for more information.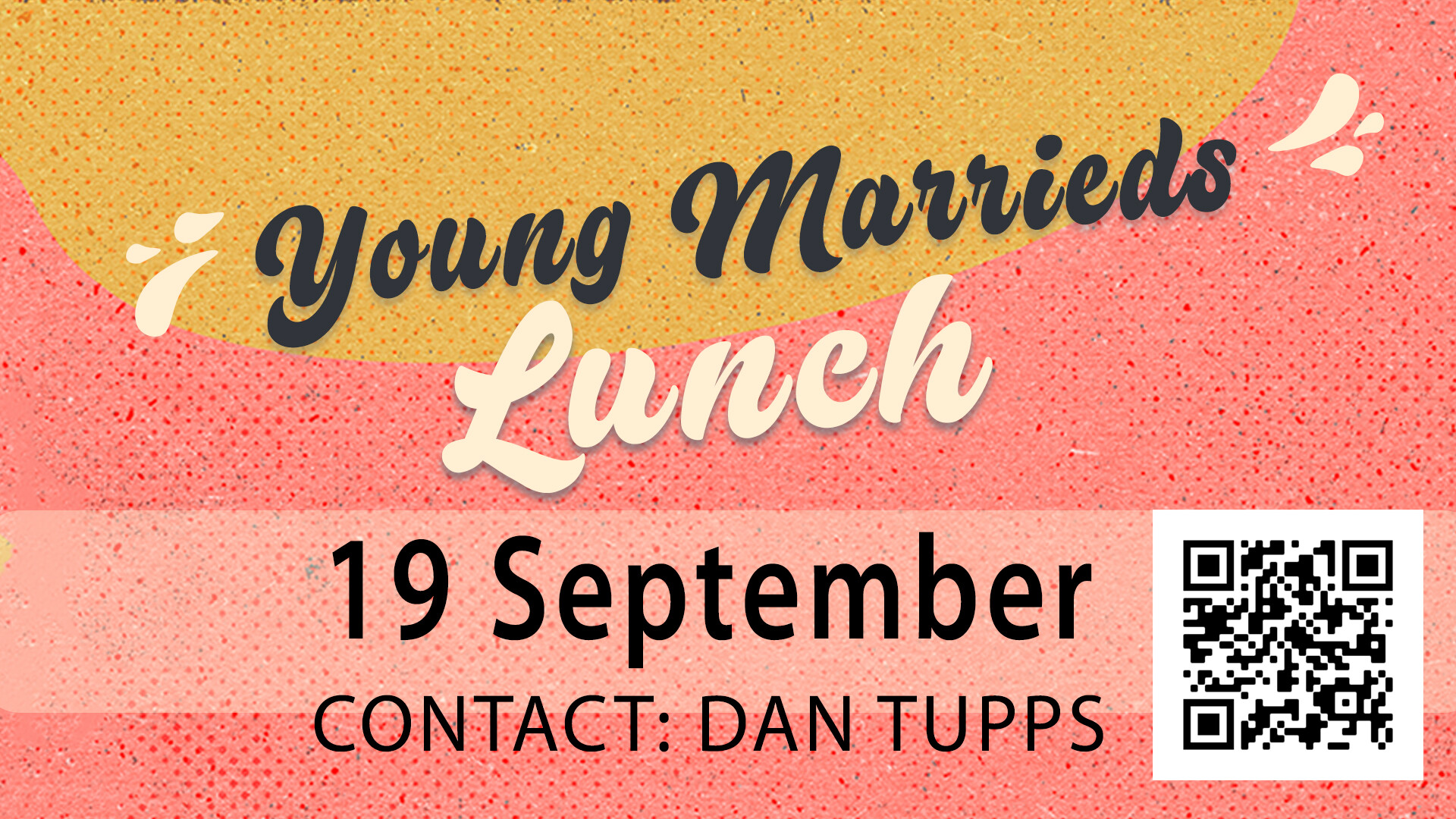 Grace Race Final Push: Remember the fun and friendship of The Grace Race in May? Well now it's time for more. Please join us as we finish the last leg of the race from 20 - 26 September. We only have 1,618km to go, so "LACE UP" and join in! Please register here.
Coffee and Conversation: We had a wonderful kickoff last month as our older congregation connected and enjoyed fellowship with one another. We will meet again on Thursday, 16 September, 10:30am - noon at the same venue. To learn more and get the address, please contact .
Difference Course: This in-person course returns to Union Church by popular demand. Facilitated by Jessica Hexter and Lakshmi Jacota, Difference explores what it means to follow Jesus in the face of conflict and see transformation through everyday encounters. A transformed world starts with transformed relationships. 5 sessions, starting Wednesday, 29 September, 7:30pm - 9:00pm at church. Registration is now open.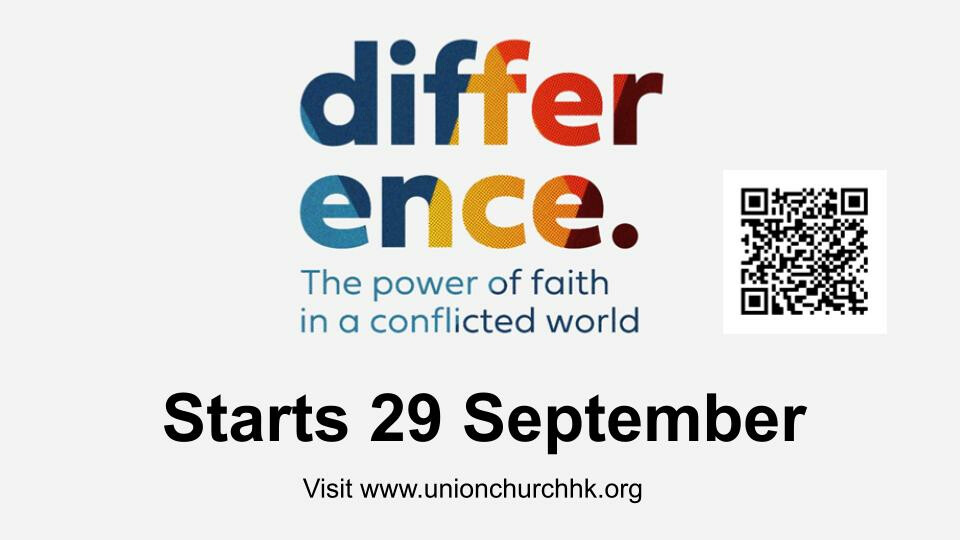 BLESS THE CITY, Saturday morning, 16 October: Save the date for a Union Church BLESS THE CITY event. We are reminded that Jesus consistently cared for and ministered to marginalised people in society - the poor, the hungry, prisoners and the lonely. On the 16th we plan to meet at Union Church and then go out on various outreach projects to serve, to pray and to love His creation. More details to come.
Men's Retreat, 5 - 6 November 2021. Men, we'd love to have you join us for an overnight retreat on South Lantau. A great opportunity to get away and discover the power of authentic relationships. Details + registration are coming soon!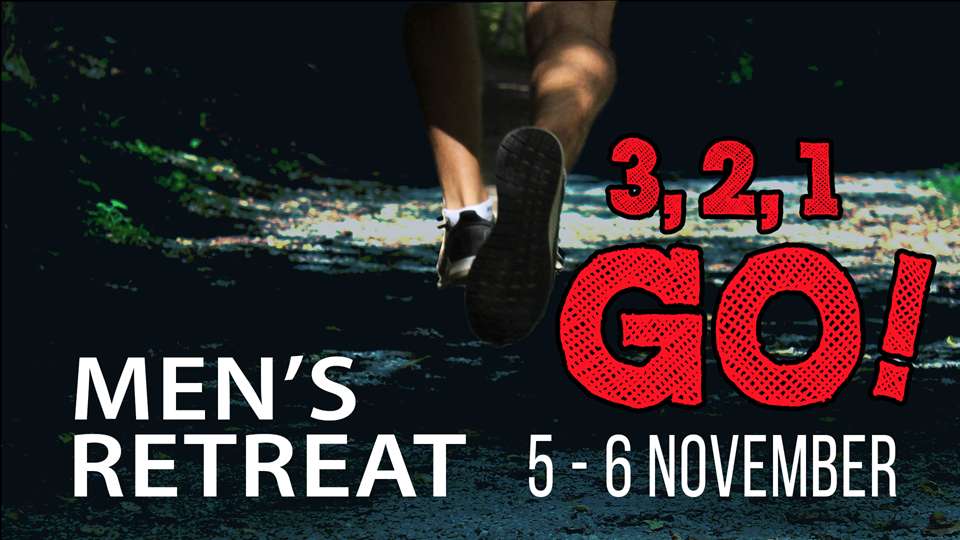 6th Annual Ladies Retreat - 7 WONDERS OF THE WORLD, 12 - 14 November 2021. This year we are delighted to announce a local retreat to South Lantau, staying two nights at the Sydney Leong Holiday Lodge, only a few minutes' walk from Cheung Sha Beach. Union Church women will have the entire facility as a private weekend retreat. Learn all about it - Registration is open!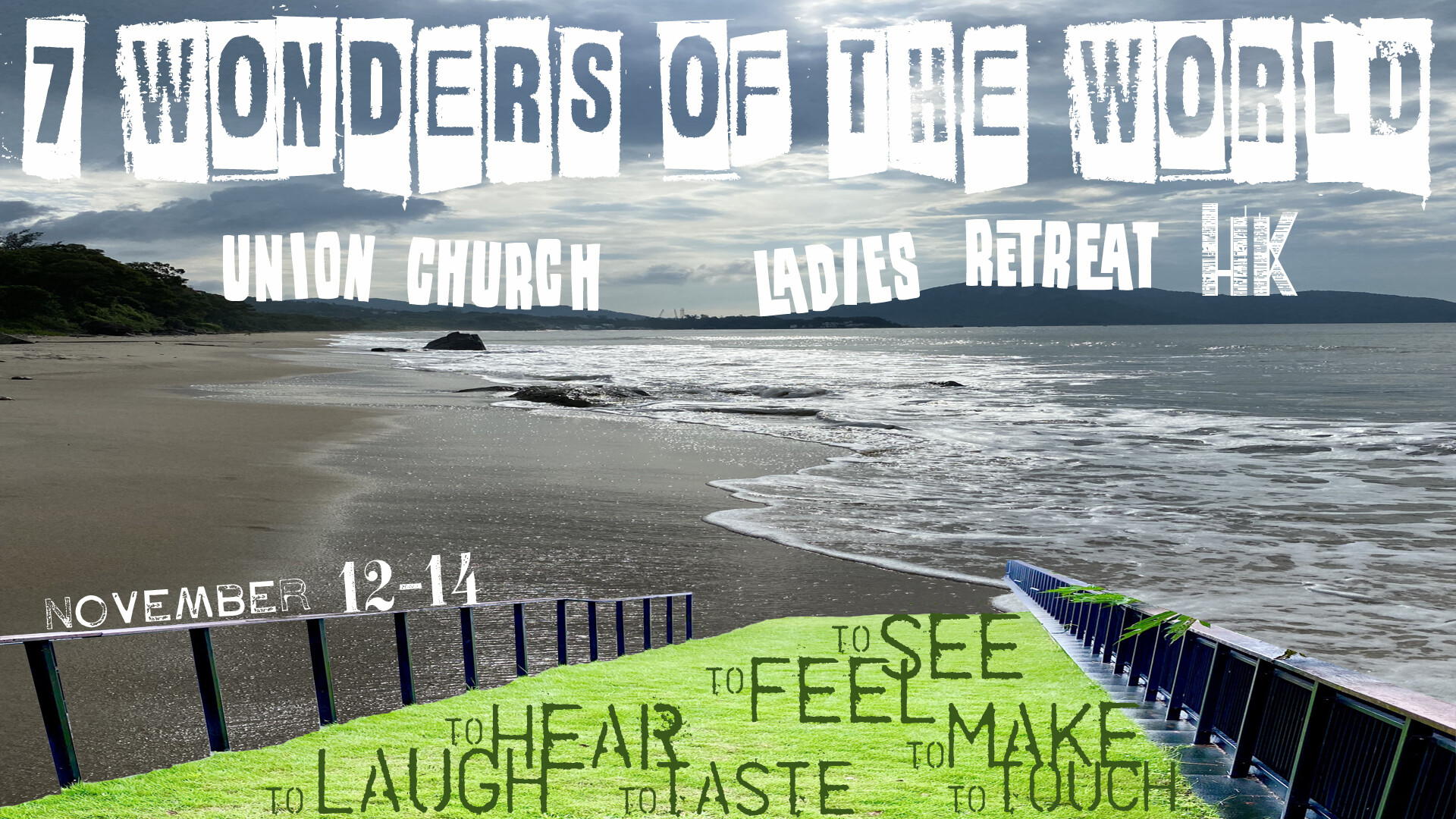 HALFTIME AND MARKETPLACE MINISTRY
Halftime Summit 2021, 10 - 11 September starts tomorrow! Please pray for 30+ participants as they clarify their core abilities and passions and discover creative ways to channel their talent towards Kingdom-significance.
If the timing of the Summit did not work for you, the Halftime team is looking at covering the same content during Halftime small group sessions online over six weeks starting in the second half of October. Interested? Contact .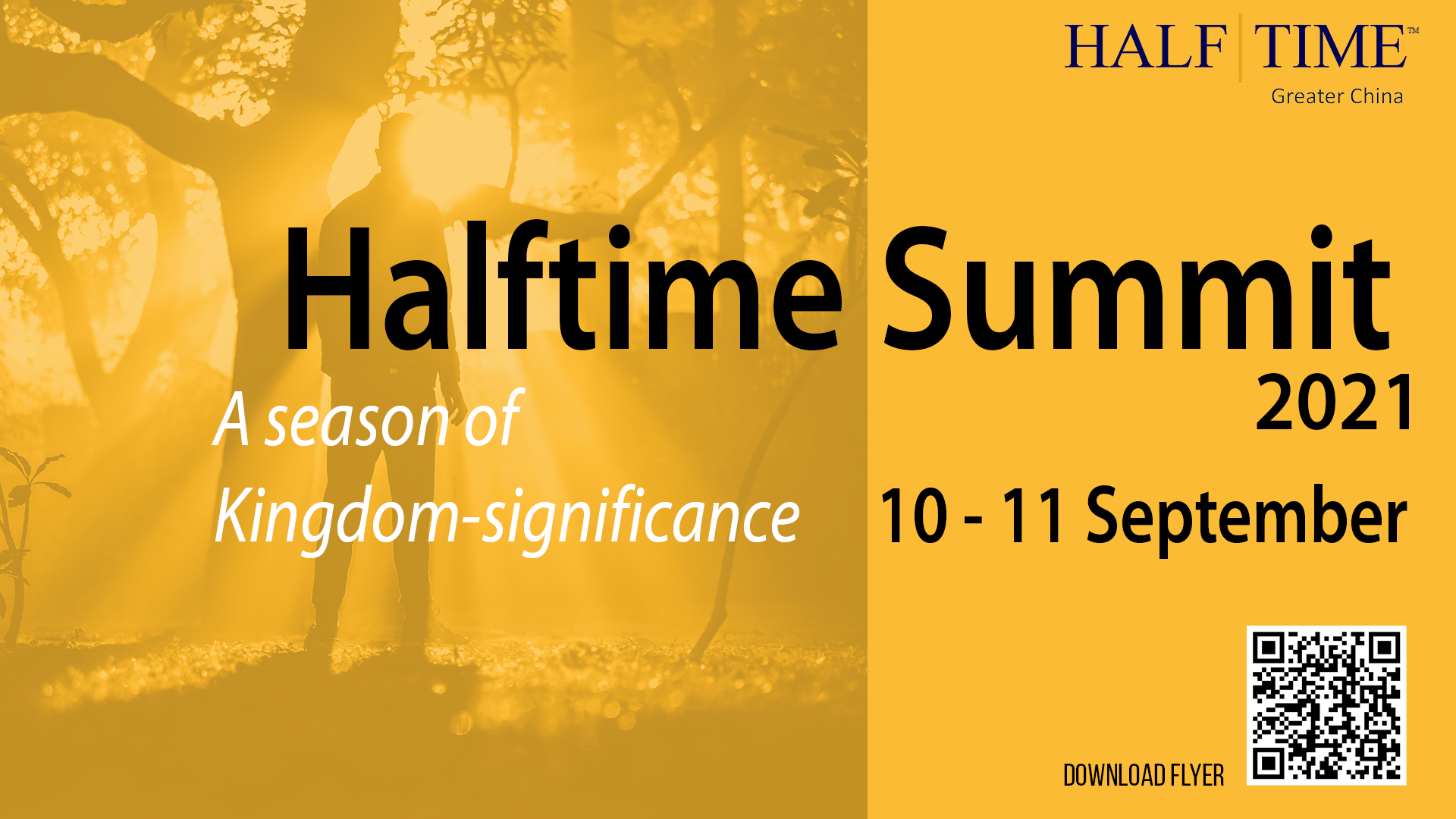 Faith & Work Conference Hong Kong 2021: Purpose vs Paycheck, Saturday, 9 October. Join 100+ people who are passionate about faith in the marketplace at the in-person Faith & Work Conference. Explore how to find a better "connect" between what we believe and what we do at work, and how to pursue career success and follow Christ's calling as the same time. Venue: Island ECC. Co-organisers: Community Church Hong Kong, Island ECC, The Vine and Union Church. Registration is open. Cost is only $200. Scholarships are available.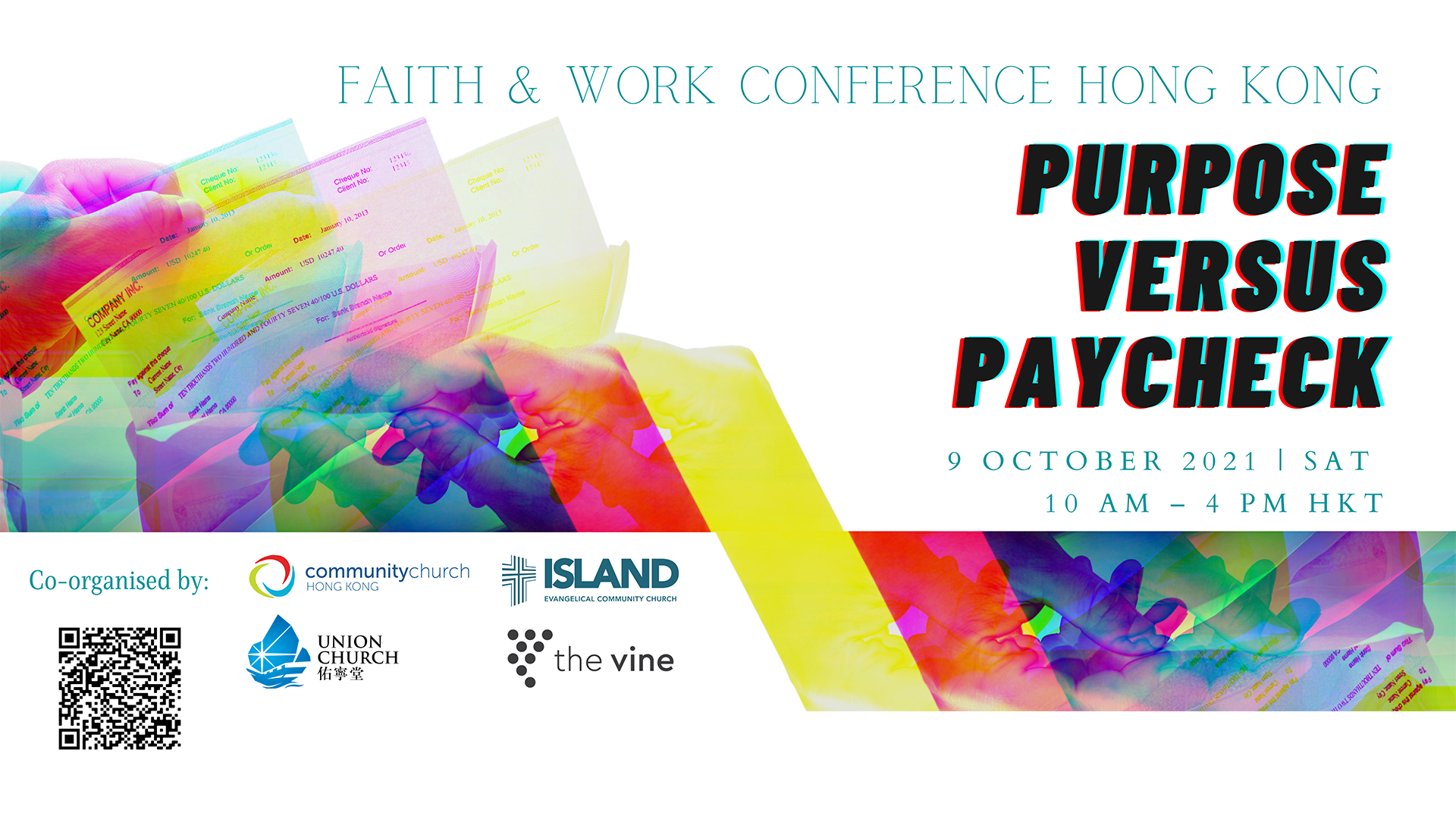 KINGDOM KIDS
Creche & Sunday School Arrangements: Children ages 0 - 3 years old are welcome to join our Creche Centre and children ages 3 to 10 years old are invited to join us for Sunday School. We will be using a Sunday School curriculum called "Simply Loved" for the 3-7 year olds, and the "Be Bold" curriculum for the 8-10 year olds. For more info about our Sunday School curriculum, please reach out to Jacklien. Families attending in-person service must be successfully registered. Thank you for your kind understanding.
In-person Sunday School: 9:45am and 11:15am
Online Sunday School: 11:15am - the Zoom link to the online class will be emailed to families with children registered in our Sunday School programme for the year 2021-2022.
Kingdom Kids Sunday edition is available at the end of the 9:45am and 11:15am worship services on the Union Church website or Facebook page.
Sunday School Registration 2021-2022: Registration for the academic year 2021/2022 is now open. Children ages 0-10 years old enrolling in our Creche and Sunday School programme must be registered by completing the form HERE. Registration forms are also available at the Children's welcome table. For more information, please visit Union Church's website or contact us at CHILDREN or 2101 0414.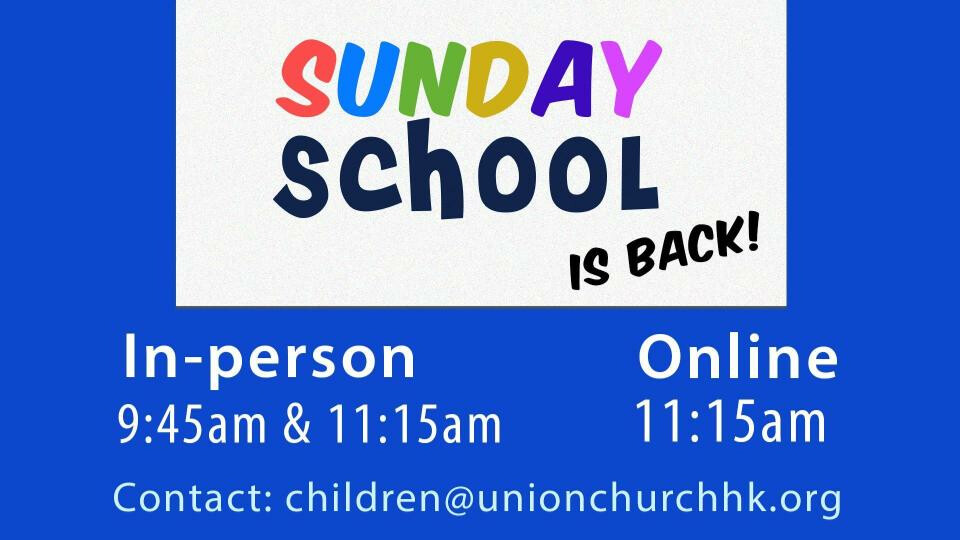 YOUTH
Friday Youth - 10 September – Tomorrow we will start the Just 10 series from J John, and taking a new and refreshing look at the 10 Commandments. If you've been looking for a deep dive into one of God's most important covenants with His people, look no further! Union Church. Juniors (11-13) will join from 6:00pm - 8:00pm with dinner until 9:00pm, and Seniors (14-18) with dinner 6:00pm - 7:00pm and lesson from 7:00pm - 9:00pm with hangout time afterwards.
Sunday Youth – 12 September – This Sunday, Youth are invited to join the Sanctuary worship service at 11:15am. Spots are reserved - please let Hunter know if you're able to make it.
Also at 3:00pm Sunday, Youth are invited to join us for Airsoft Wargaming at Impact Force. Let Hunter know if you can make it.
Wednesday Youth – 15 September - We're continuing with our new "Network" study - a look into the spiritual gifts God has given us and how we can better use them to build His kingdom. Meet at the Union Church Youth room at 6:00pm and we will end at 8:00pm. Your friends are always welcome.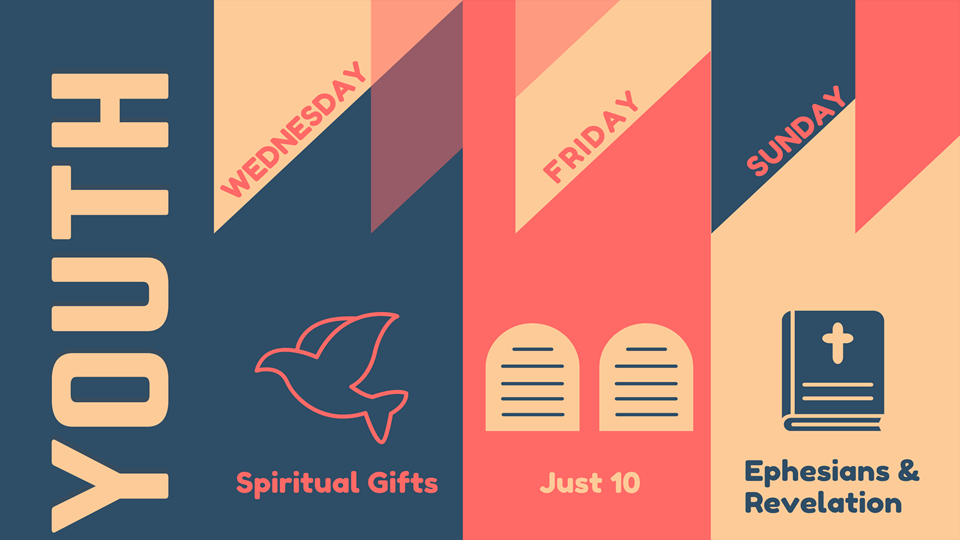 MISSIONS
Missions Sundays: This Sunday, 12 September we are excited to welcome ICC (International China Concern) all morning in Fellowship Hall. Have a conversation with them about their work in China with abandoned and disabled children as well as families who support disabled children (Family Partners Programme). Any questions, please contact our ICC prayer partner on the Missions committee, Dale Weathington.

Who else is coming to Union on "Missions Sundays"? Mark your calendars! This is an excellent opportunity to connect with our partners and learn about their mission, impact and ways you can pray, volunteer and support.
Sunday, 14 November - Sons & Daughters and Asian Development Ministries (SALT)
Sunday, 9 January 2022 - Alpha Hong Kong
and more visitors in the new year!
Special Offering for Crossroads: This Sunday is the last day to give toward the Special Offering for Crossroads. They are making urgent repairs to spalling concrete and damaged power supply at their village in Tuen Mun. You can send a cheque written to "Union Church" with Crossroads on the back. Please send it to the church office. You may also pay through our online giving page.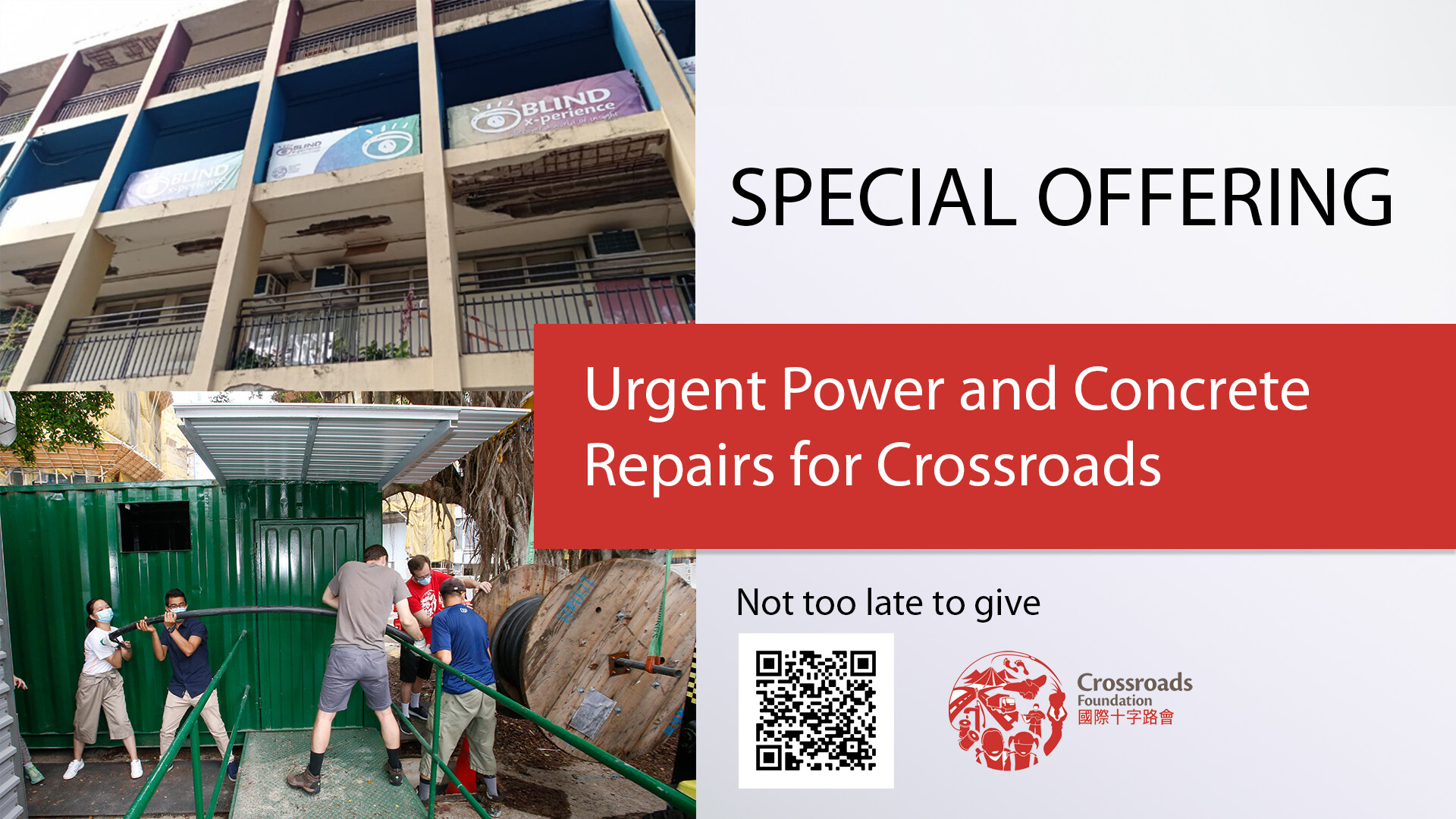 Prayers for Light of the World Church and Preschool, Yangon, Myanmar: Pastor Vum asks for prayers of safety and protection for Myanmar as violence between factions intensifies. The National Unity Government has called for a "people's defensive war" against the military junta. Last night, Pastor Vum reported bombs exploding and gunfire in Yangon. The government has advised people to stay at home. Please pray urgently. "Do not be afraid and do not be dismayed...for the battle is not yours but God's." [2 Chronicles 20:15] In addition, today is the second anniversary of the passing of Pastor Vum and No Te's son, Joshua. We lift up their family. "He heals the brokenhearted and binds up their wounds." [Psalm 147:3]
Ready to complement Sunday worship services with a small group experience? The support from your friends in a small group is more important than ever as we navigate life during the pandemic. If you aren't currently in a small group, this is a wonderful time to try it out. There are groups for women, men, couples, day-time, night-time, etc. Contact for more information and pick up a Small Groups pamphlet from the welcome desk at church.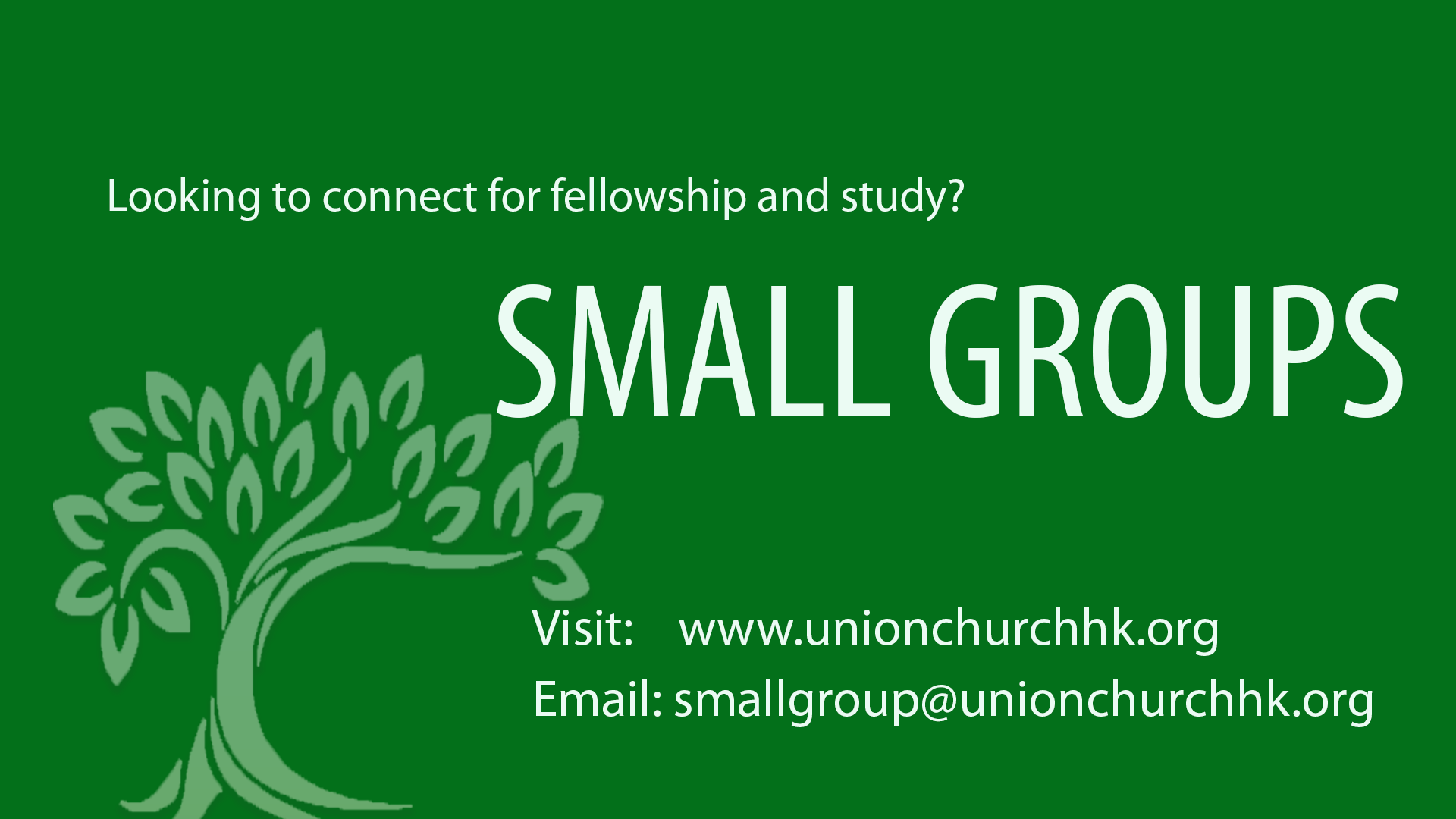 Friday Mornings Ladies group, 10 September - we're starting the 6-video series by Dallas Willard based on his book "Hearing God: Developing a Conversational Relationship with God" led by Pastor Michele. Please contact Ellen Ahn with any enquiries.
Pastoral Care and Prayer
Need prayer? Reach out to us confidentially at .
Stephen Ministry
We provide high-quality, confidential care to people who are hurting through our Stephen Ministry programme. Contact Pastor Michele if you would like to know more about the programme or meet with a Stephen Minister.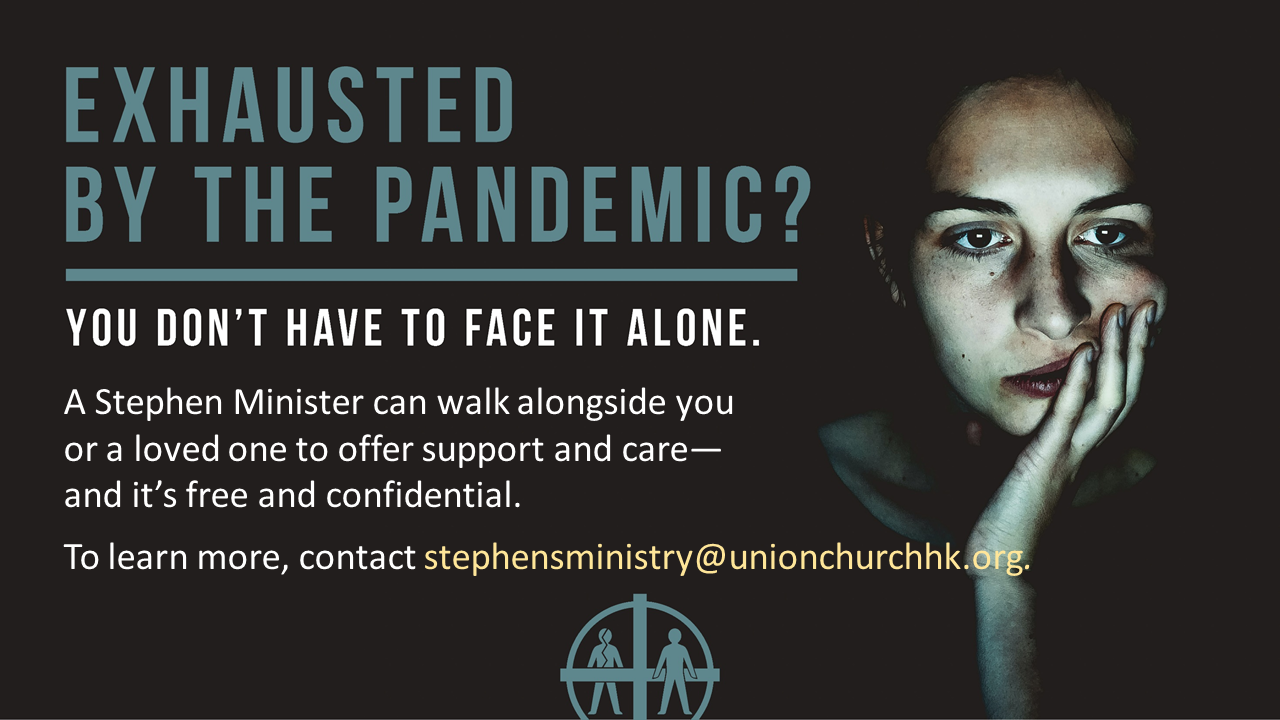 Sanctuary Flowers
We are blessed by the beauty of the flowers in the Sanctuary on Sundays. We invite you to donate flowers for any occasion - a birthday, anniversary, birth or in memory of a loved one. You may sign up on the flower calendar on the notice board or email . Thank you.
Last week's sermon
"Moving the Needle - Praying with Trust" Rev Dr Michele Bland
Social Media
Please follow Union Church Hong Kong on Instagram, LinkedIn, Facebook and YouTube and share with your friends and family. Do you have images, video and stories for UC social media? Please send them to Bronwyn.