U MATTERS
I am still relishing the Christmas spirit - the Cantata, Children's Musical, festive decorations, and holiday cheer. Our worship services at Union Church were creative, celebratory and fully attended. We saw people we have not seen in years and we made new connections. It was wonderful - with much to celebrate.
During Christmas and Advent we were reminded that Jesus was born into "terrible tricky turbulent times" (a 5:00pm Christmas Eve quote) and people were afraid. Now, just 6 days into our New Year, just when we thought life in Hong Kong was getting back to "normal," we are faced with another scare of the virus, more disruptions – yes, these too are tricky turbulent times.
As we continue to navigate these uncertain and changing times, as we continue to prepare to adjust to change, yet again, may we be reminded of the words the angel spoke to the shepherds:
"Do not be afraid; for see—I am bringing you good news of great joy for all the people: to you is born this day in the city of David a Saviour, who is the Messiah, the Lord." Luke 2:10-11 NRSV
May the God of all comfort and peace be near to us - and may we find strength in His promises.
"…do not fear, for I am with you, do not be afraid, for I am your God; I will strengthen you, I will help you, I will uphold you with my victorious right hand." Isaiah 41:10 NRSV
Pastor Michele
THIS SUNDAY'S SERVICES
We are closely monitoring Government announcements regarding Covid. Please check back at the Union Church website in the coming few days regarding this Sunday's in-person worship.
FAMILY NEWS
We welcomed Jessey Xiong at our Sunday services on the 2nd of January. We are delighted she has joined Union Church staff as the new Director of Operations. Jessey has worshipped with us for over 10 years so please do give her and her family a warm welcome if you do not already know them! Here is a short bio for Jessey:
Jessey has 15 years' experience working in the financial and technology sectors. She worked at Morgan Stanley, DiDi Global and a family office where she was responsible for capital market transactions and investments. She has a Bachelor's degree in Economics from Fudan University and an MBA from the University of Pennsylvania's Wharton School. Jessey was born in Tianjin, China and grew up there in a Christian family. Jessey and her husband Raymond are members of Union Church. They were both baptised at Park Street Church in Boston in 2010 and were married at Union in 2011. They have a five-year-old son, Nathan. Jessey and her family are grateful for God's grace through the ups and downs in their lives. Jessey loves hiking, the beach, movies, food and time with family and friends.
You can reach her at .
THIS WEEK
Tomorrow - Friday Ladies Group, 7 January, 10:30am - 12 noon: Join us in the UC Youth Room as the group starts a new book, Elijah Faith and Fire by Priscilla Shirer. If you are new and wish to join, contact
Selah, Tuesday, 11 January, 7:30pm: Join this unique, contemplative worship service designed to help you pause, be still and meet God heart 2 heart. Registration is open.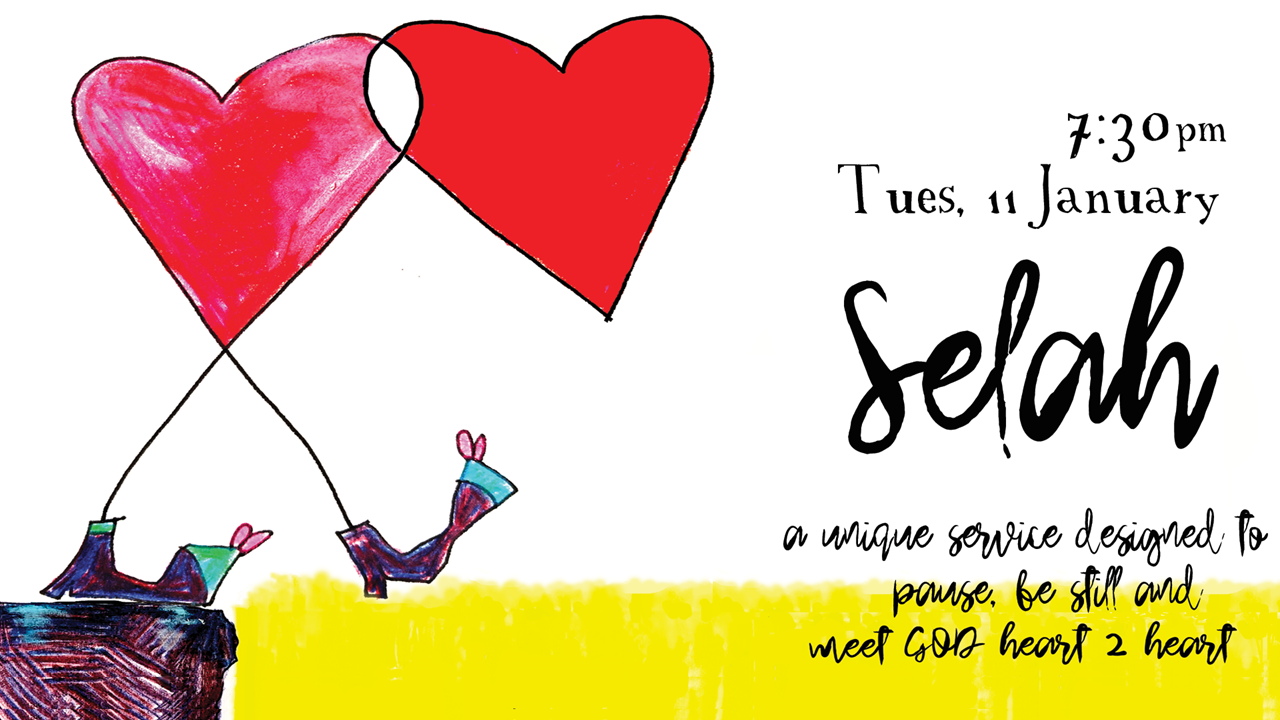 GriefShare next session on Wednesday, 12 January: Come learn about grief and the grieving process as Pastor Michele leads the next session, Challenges of Grief. You will have opportunities for reflection, listening and sharing. After the 12th, the remaining two sessions are on 19 and 26 January 2022, 7:30pm - 9:00pm. Confidential, free, open to all. Watch the video and register here.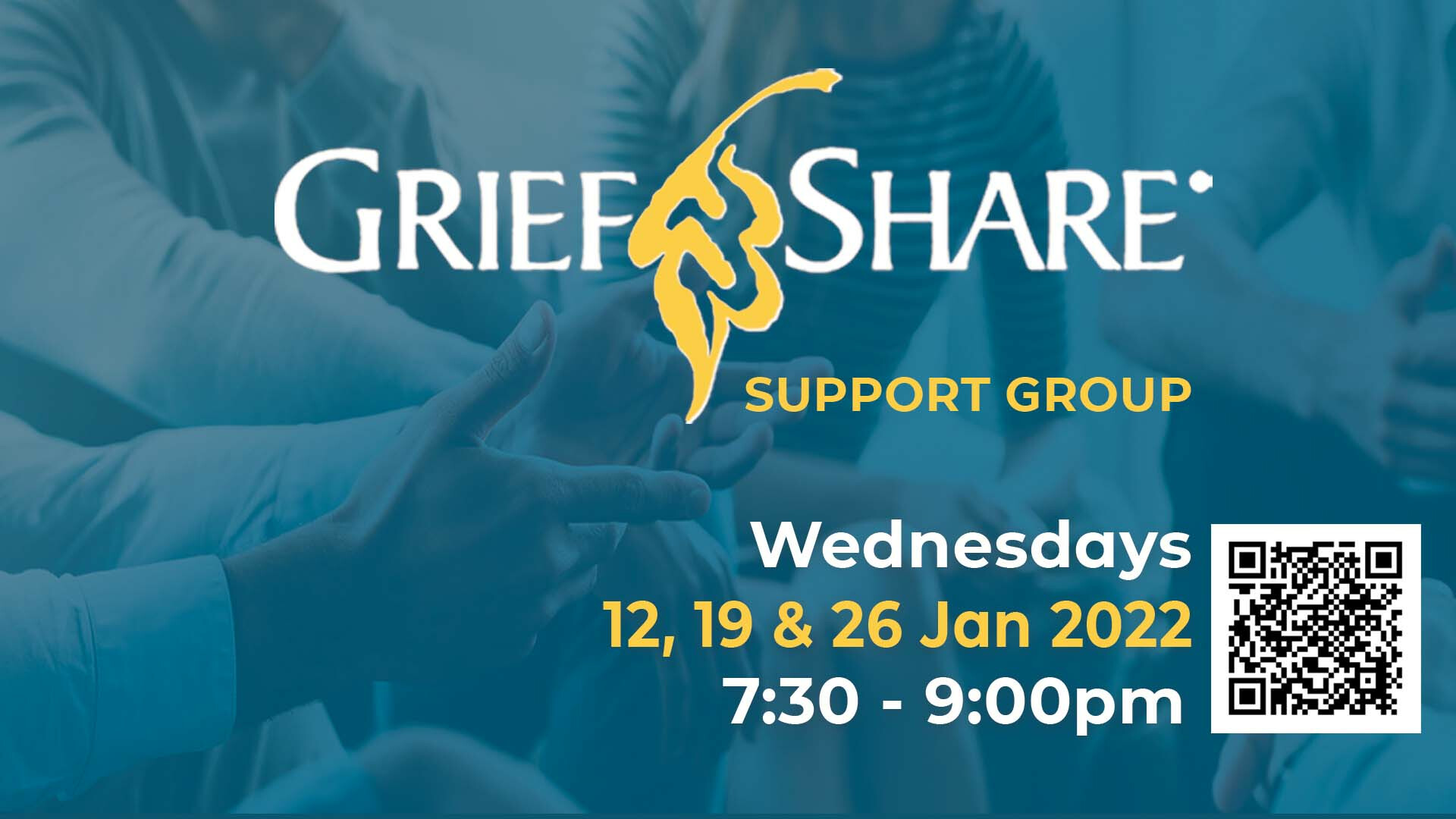 Young Adults Study - "Your Time is Now": Wednesdays at 8:00pm, 2nd session is on 12 January. Want to know God's purpose for your life now? In this six-part series, speaker and chaplain Jonathan Evans encourages us to walk in God's purpose today and for the rest of our lives. Learn how we can take hold of what God wants to give us right now. For more details contact Dan Tupps.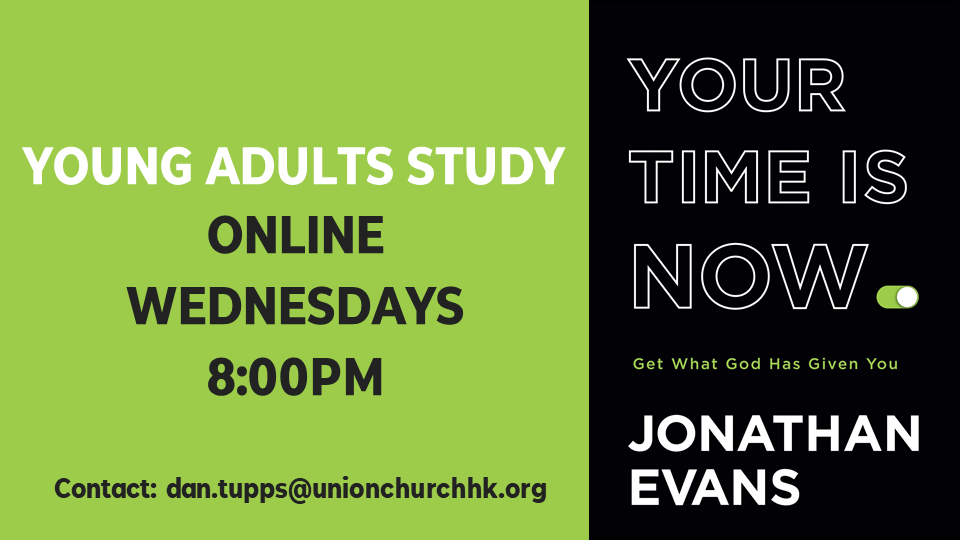 UPCOMING
Men's Fellowship of HK Lunch - Friday, 14 January, 12:00-2:00pm - Please join host Maurice O'Brien and the Men's Fellowship of Hong Kong at the Hong Kong Club as we launch into 2022 by deepening friendships and forging new ones. Cost is $350 (scholarships available upon request). To register and for more details, please click HERE. If you have questions, please contact Dan Tupps.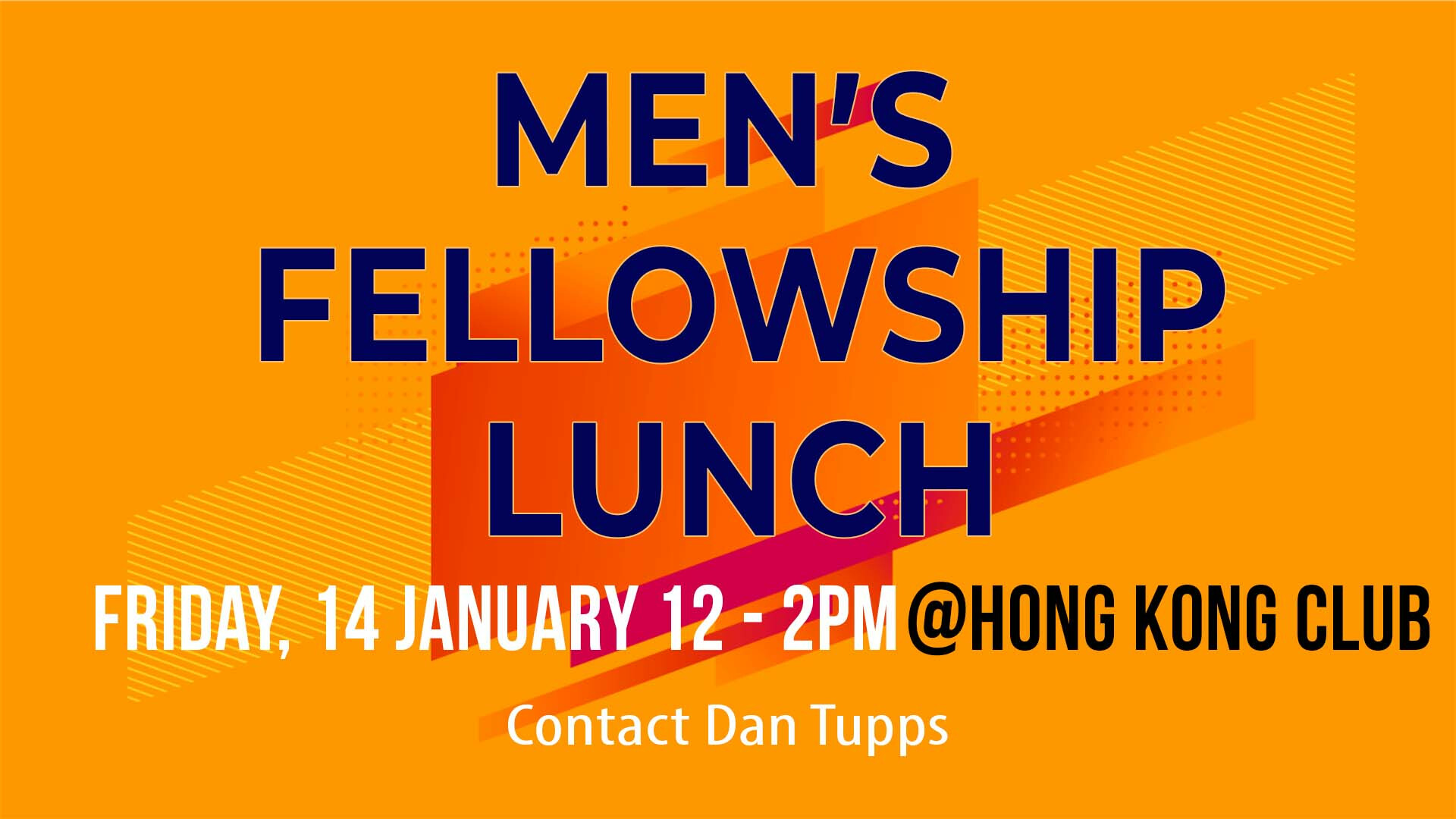 English Service for Christian Unity, Tuesday, 18 January, 8:00pm: As part of the Week of Prayer for Christian Unity 2022, join this service with speaker Rev. Maggie Mathieson (of Kowloon Union Church). Venue: Methodist International Church, 271 Queen's Road East, Wan Chai. For enquiries, contact Ms Pang on 2368 7123 and visit http://www.hkcc.org.hk.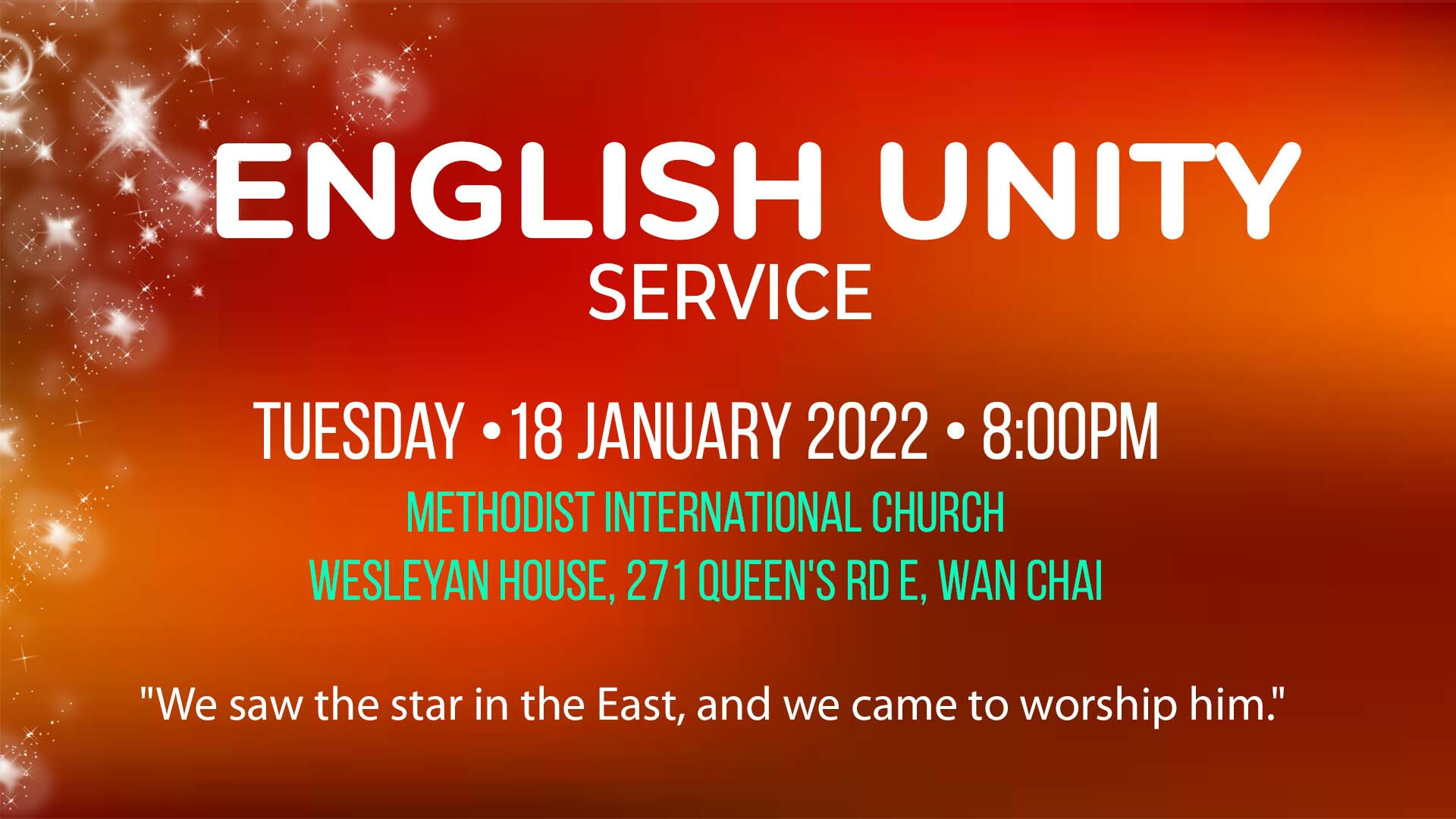 Men's Fellowship Dinner - Monday, 24 January, 6:30-9:00pm: Calling all Union Church Men and their friends for an evening of worship and fellowship. Dinner will be at Himalaya Restaurant (Nepalese & Indian cuisine) in Wan Chai, followed by worship and a special guest speaker in the Union Church sanctuary. We'll hear from Eugene Wu - cardiologist, SARS survivor and church planter - with an amazing testimony of God's power and grace. Cost is $100. Please register here.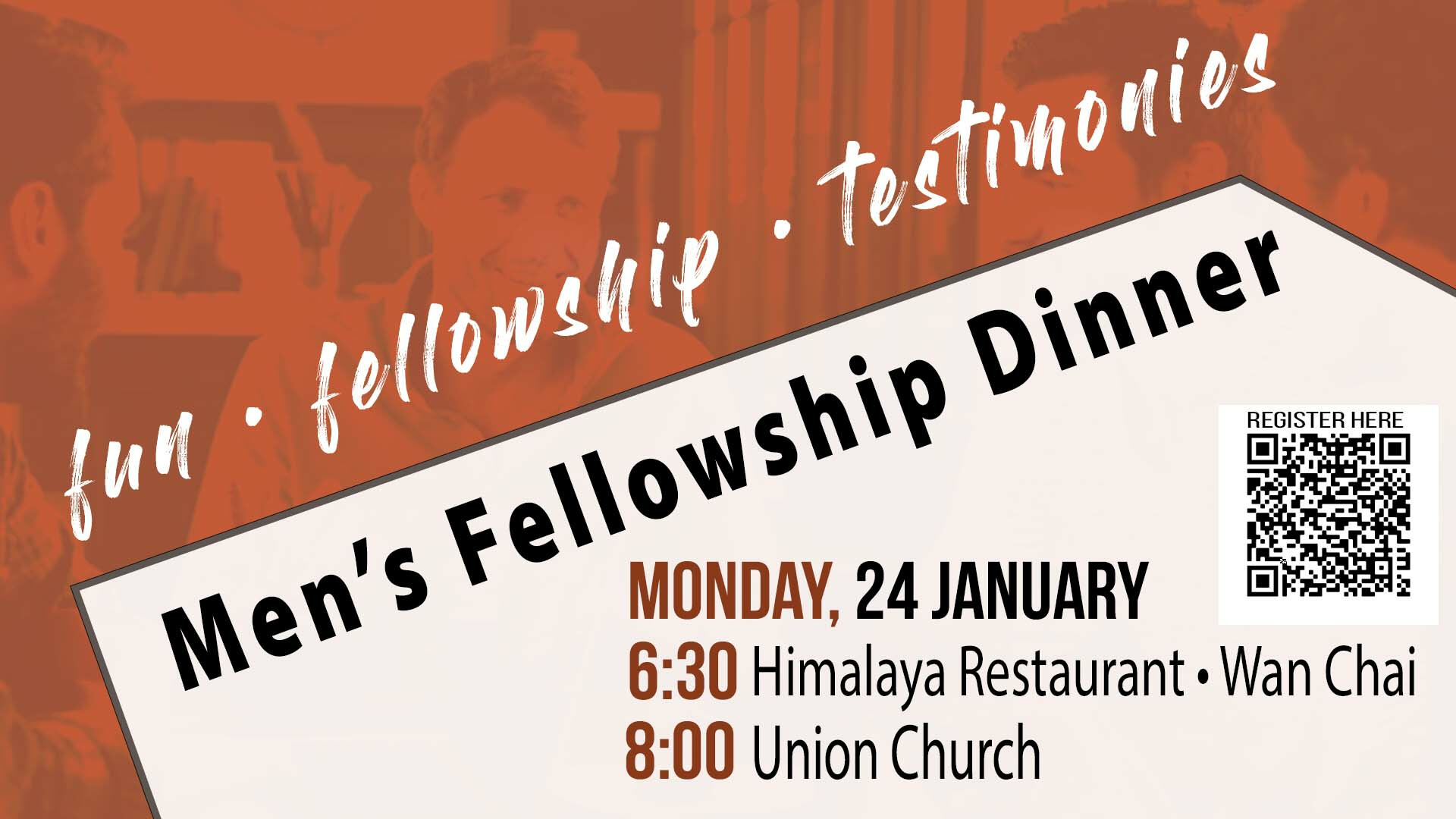 Women's Ministry, Tuesday, 25 January: Our first event of the year begins at 5:00pm with @thetable, a new regular event creating opportunities for women to gather together, invite friends to join + support local restaurants in our Wan Chai neighbourhood. This month, we'll meet at Motorino, 15 Ship Street. Bloom Where You Are begins at 7:30pm in the Sanctuary with a celebration of creativity! Learn more and register.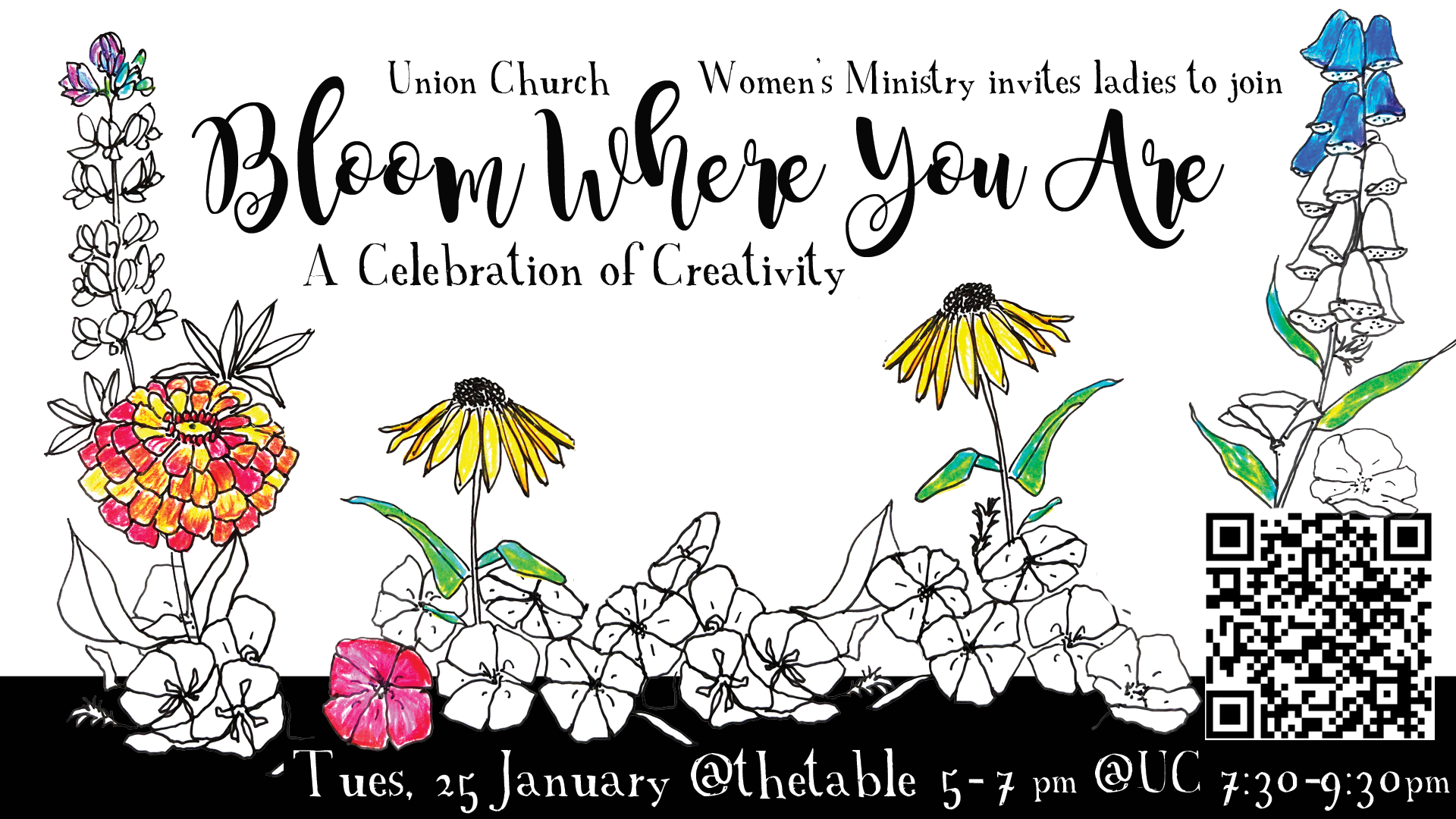 Alpha Course, Thursdays, starting 10 February, 7:45pm: We are excited to offer Alpha after Chinese New Year - your opportunity to ask any question about the Christian faith. Bring a family member, friend or colleague! Registration is open.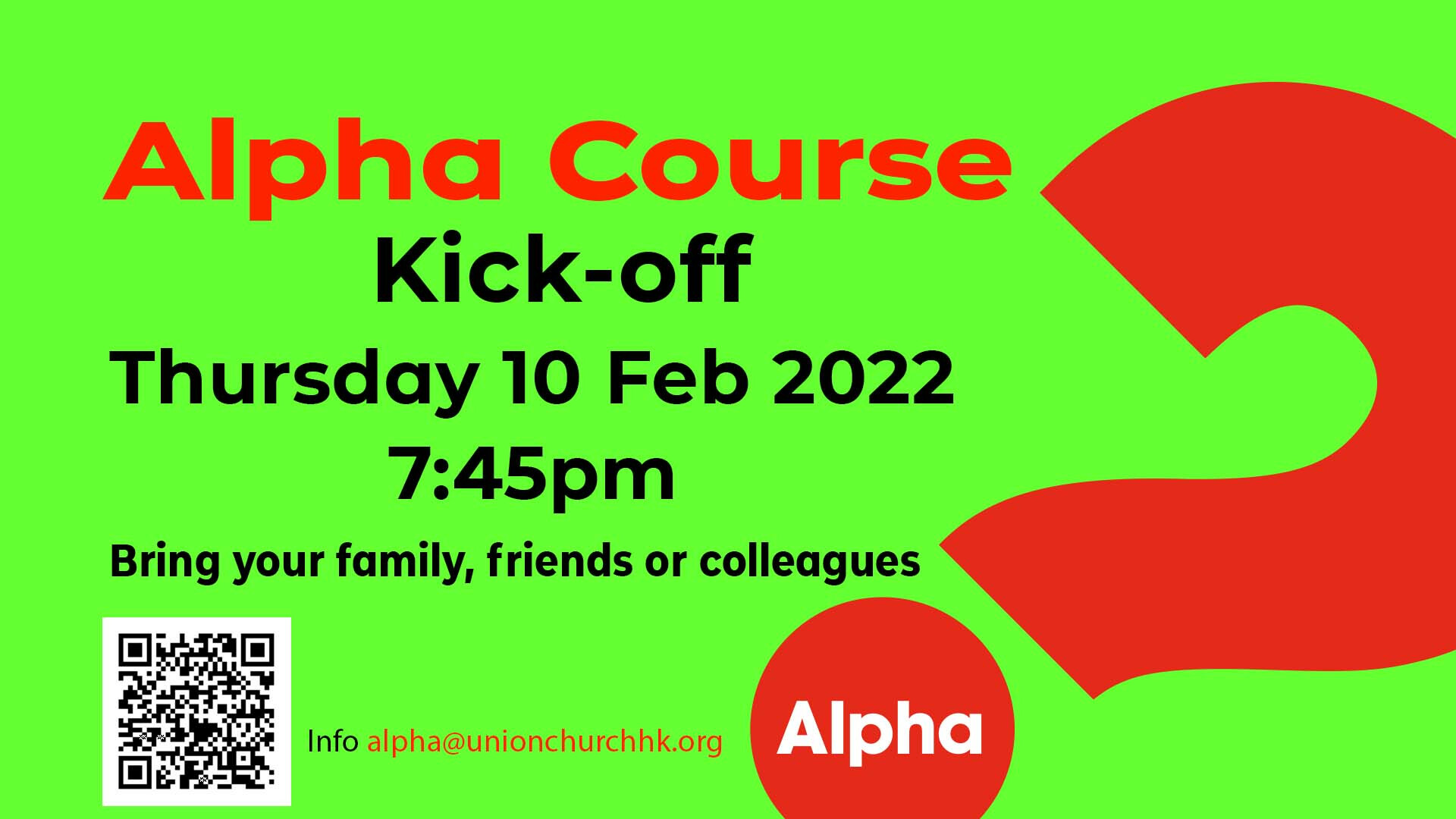 KINGDOM KIDS
Sunday, 9 January 2022:
In person Sunday School is back! We are excited to welcome our children to Sunday School starting from this Sunday with worship, prayers, games and activities. Don't forget to register online and we look forward to see your family this Sunday.
Online Sunday School also resumes on Sunday, 9 January.


Kingdom Kids Sunday edition
- Remain in the Vine - will be available
at the end of the 9:45am and 11:15am worship services on the Union Church
website
and
Facebook
.
Sunday School Registration 2021-2022
: Registration for the academic year 2021/2022 is open. Children ages 0-11 years old enrolling in our Creche and Sunday School programme must be registered by completing the form
HERE
. Registration forms are also available at the Children's welcome table. For more information, please visit our
website
, email or call 2101 0414.
YOUTH
Tomorrow! First Friday Youth Group of 2022 - Fellowship Night and NERF Battle! Join us at Union Church from 6:00pm - 9:00pm. Bring your own NERF if you want to. For more information, contact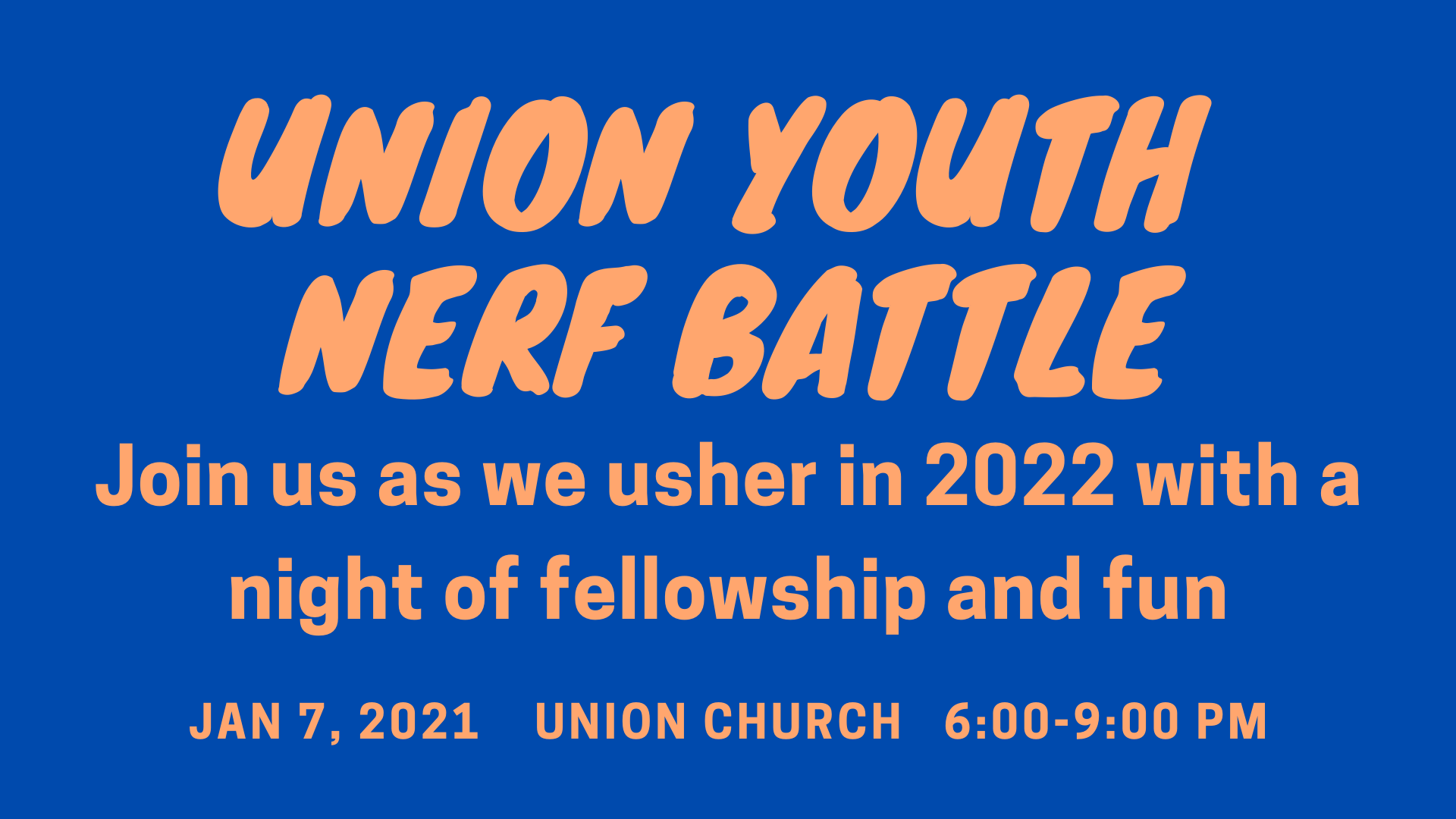 Youth Confirmation Class starting soon! This is the opportunity for Youth ages 12 and older to participate in a class that provides Christian foundations and mentorship. Sign ups open through 28 January and the class runs through May 2022. Contact for more information.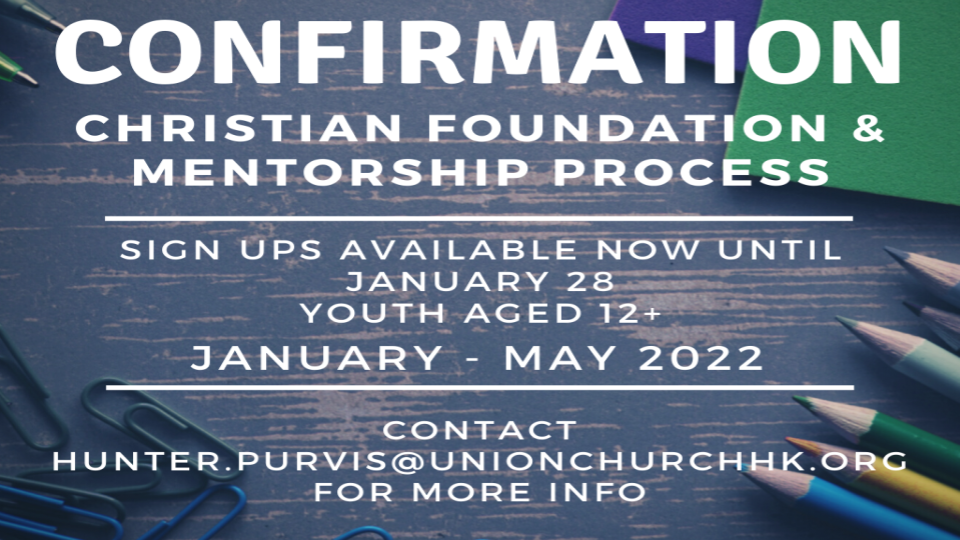 MISSIONS
Meet Our Ministry Partners! Next up - Alpha team: This Sunday, visit with Patricia Lau, the executive director of Alpha Hong Kong, and learn all that they're doing to share the good news of Jesus Christ in the city. Joining Patricia in Fellowship Hall will be Simone Loke, our Missions committee representative for Alpha and Patrick Wilson, our ministry leader for the Alpha Course. Questions? Contact .
UC Filipino Fellowship Walks the Wall! Bravo to the Filipino Fellowship for hiking over 5 hours to benefit our ministry partner, International China Concern, during Walk The Wall 2022. Fresh from the success of The Grace Race, these amazing women - Rev. Ruth Tablada, Cristina Yangkin, Ruby Herico, Lolita Laudes, Alma Miller, Hydee Jomiller, Dora Macaso, Jocelyn Gansayan and Sonia Palma - hiked 15km and raised HK$15,000 for children with disabilities in China.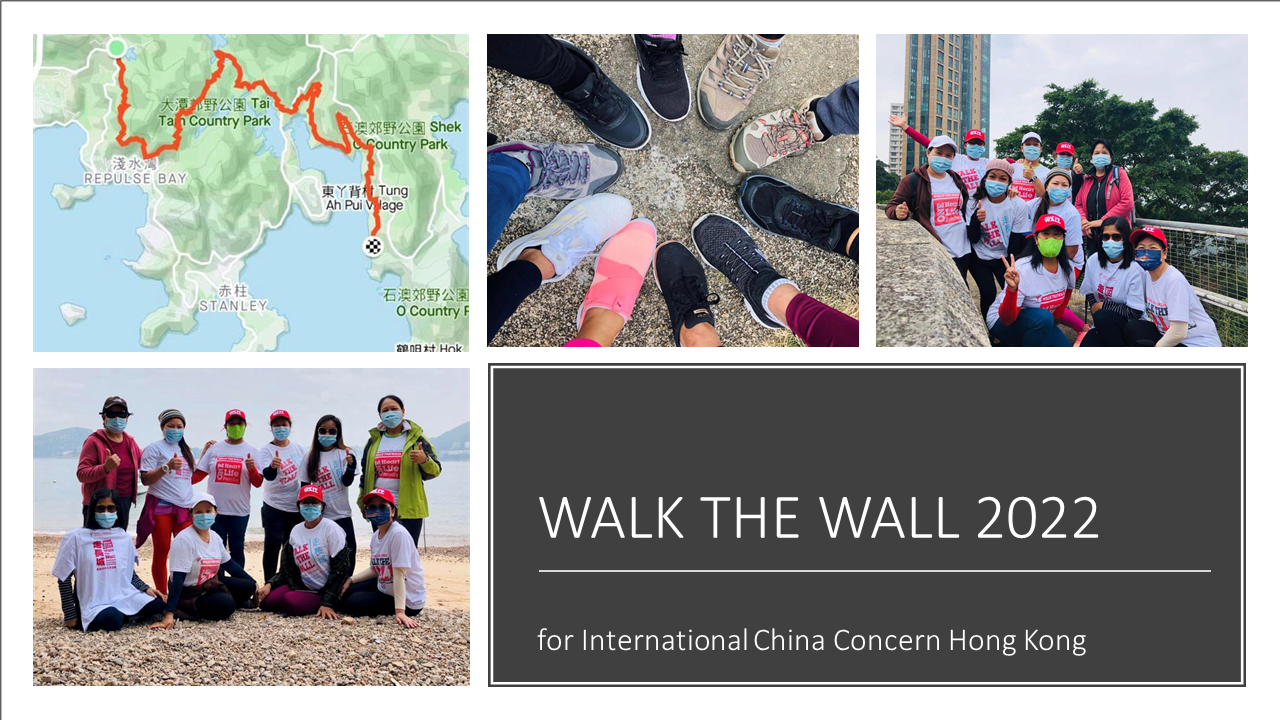 ICM and Typhoon Odette: Many ultra-poor communities have lost homes and sources of income. While the full scale of damage is not yet known, ICM is already delivering meals and emergency relief. Please pray for the displaced and grieving and the pastors and responders - that the Lord restores hope, livelihoods, homes and provision.
Christmas Love Offering: Thank you to everyone who gave to the Home of Loving Faithfulness (HOLF) at Christmas. We are thrilled to share that during Christmas our offering amounted to HK$194,947. This will help HOLF expand facilities, programmes and staffing at their home for children and adults with disabilities.
Light of the World Church and Preschool, Myanmar: Pastor Vum and his congregation are seeking the Lord's direction for their 2022 vision. They are praying about outreach through expanded children's ministry in new townships. Please join them in prayers for understanding the Lord's leading and fruit in their ministry.
Union Church gives monthly to people in need through a ministry called FIN - Family in Need. These are people with urgent, legitimate needs. We have relationships with them and are keen to help. If you would like to support, we would love to hear from you. If you have an interest in being a part of this team please let us know. Regards - the FIN team - Brian Woo, Isabel Morrison and Pastor Michele.
The support from your friends in a small group is tangible demonstration of God's love for us. Interested in joining one? There are groups for women, men, couples, day-time, night-time, etc. Contact so that we might suggest a good group for you. Also please pick up a Small Groups pamphlet from the welcome desk at church.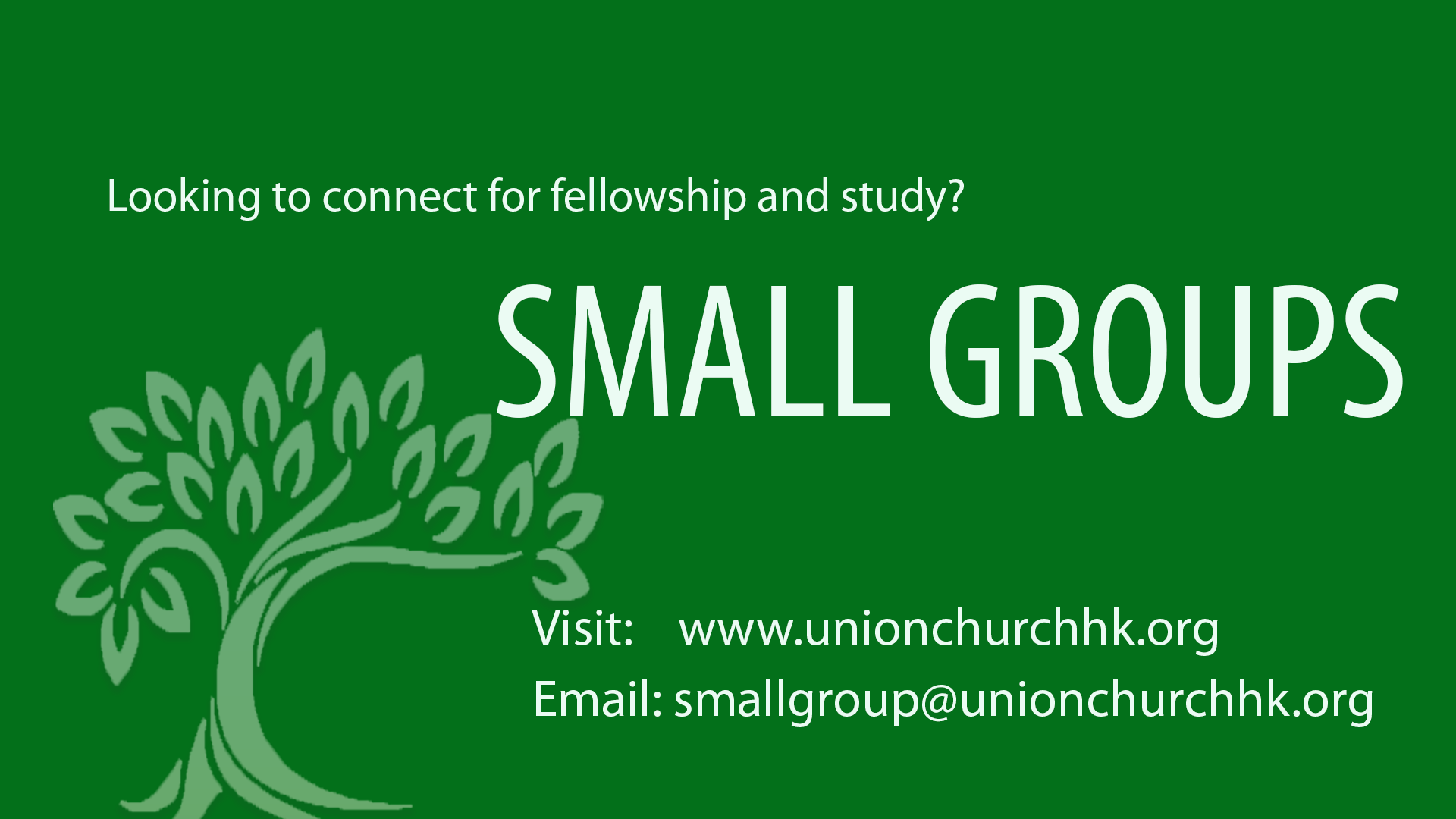 Pastoral Care and Prayer
Need prayer? Reach out to us confidentially at .
Flowers in the Sanctuary
We are blessed by the beauty of flowers in the Sanctuary on Sundays. If you wish to donate flowers to honour a birthday, anniversary, birth or in memory of a loved one, you may sign up on the 2022 flower calendar on the notice board or email . Thank you.
Last week's service
"New Beginnings" Hunter Purvis
Social Media
Please follow Union Church Hong Kong on Instagram, LinkedIn, Facebook and YouTube and share with your friends and family.