U MATTERS
How the Grinch Stole Christmas – written by Dr Seuss in 1957 and produced as a movie in 1966 – has always been part of my family's Christmas tradition. And if ever there was a year to reflect on the words of the Grinch, it has been 2020. Families, cities and countries made provision for a COVID Christmas and interestingly words like cancel and postpone were used. I trust we were able to share the same discovery as the Grinch: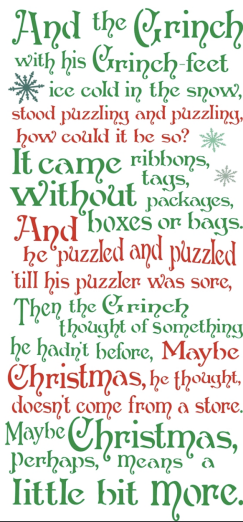 The true meaning of Christmas: God came in human form to be with us. Jesus was born in a manger, lived as a homeless refugee and his first guests were simple, smelly shepherds. Jesus came according to prophecy – "For a child has been born for us, a son given to us; authority rests upon his shoulders; and he is named Wonderful Counselor, Mighty God, Everlasting Father, Prince of Peace." Isaiah 9:6
That is the Christmas message - and it came without ribbons, tags, boxes or bags. The Grinch got it right.
Wishing you a blessed new year - Pastor Michele
FAMILY NEWS
Discretionary giving: To ensure we comply with all relevant laws, we have amended our Church policies with effect from 1 January 2021. If you wish to donate to a specific cause or Union Church Missions partner, please note that this donation can only be received by Union Church as a preference. Union Church retains the right to decide where funds received by the church will be directed.
The "new rules regarding stewardship" which were created and voted on by the Joint Leaders on 22 December have been posted to the notice board in the foyer of the church. If, during this period of COVID restrictions, you wish to receive a copy, please contact David in the church office.
THIS WEEK
3 January 2021: We're worshipping online at 9:45am (Traditional Service) and 11:15am (Contemporary Service). Let's celebrate the highlights of 2020 as we look to a new year of trusting Jesus. Find us on our website, Facebook page or YouTube.
Zoom Coffee Hour: In between Sunday services, pour yourself a cup of coffee or tea and connect with friends and church leaders 10:45am - 11:15am. Contact us at any time to get the Zoom link.
Advent & Christmas Love Offering for Flourishing Future: Thank you for your abundant giving that is bringing essential food and heat to Mongolians who have lost livelihoods during the COVID lockdown amidst a bitterly cold winter. Union Church has raised HK$151,633 for our Missions partner, Flourishing Future Mongolia, and their vital ministry! Shown below are images of supplies being delivered in recent days.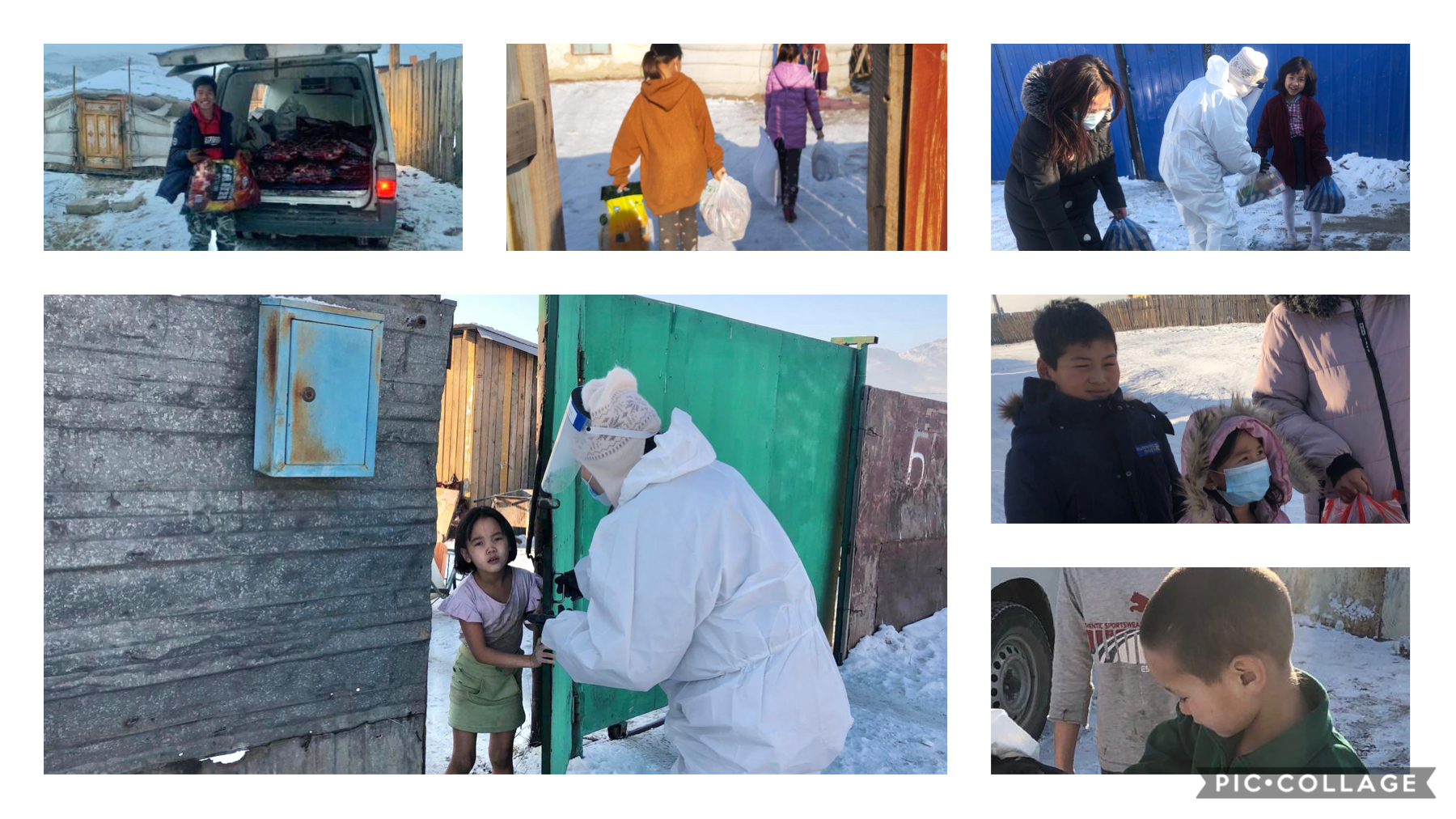 Blue Christmas: A Service of Reflection for Difficult Days aired on 16 December. During this year of loss and change, the service helped acknowledge our grief and pain and also brought hope. You can view the service any time. Please share the link with people who might find comfort in the messages, music and scripture.
Need prayer? Reach out to us confidentially at . We also provide high-quality, confidential care to people who are hurting through our Stephen Ministry programme. Contact .
Giving: Thank you for supporting God's ministries at Union Church. A few items: 1) If you have not sent your Stewardship envelope with your commitment for 2021 to the church office, it's not too late! 2) You may give online or use the QR code below. You can also send us a cheque made payable to "Union Church" to: 18F, Sunlight Tower, 248 Queen's Road East, Wan Chai, Hong Kong.
3) Giving by US taxpayers: Today is the last day to send your cheque made payable to "Friends of Hong Kong Charities, Inc." to Union Church if you wish for your tax-deductible donation to be recognised in 2020.
Our ministry programmes and studies have been taking a break at Christmas. Get ready for a fantastic line up in the new year! We will share more during the online worship services this Sunday, 3 January 2021.