U MATTERS
Last Saturday 22 leaders - representatives from COM, Deacons, Trustees and Staff - met together for a retreat. We worshipped, prayed, laughed, and discussed Luke 10, as well as excerpts from the book Missional: Joining God in the Neighborhood by Alan Roxburgh. We were reminded that Jesus' disciples were/are about continuing the work of being sent out, about leaving places of familiarity, control, and security. Roxburgh wrote, "God is on the move. The kingdom is so much bigger than our little, tribal cultural enclaves, and the world is in crisis. The Lord of creation is out there ahead of us, he has left the temple and is calling the church to follow in a risky path of leaving behind its baggage, becoming like the stranger in need, and receiving hospitality from the very ones we assume are the candidates of our evangelism plans."
The gospel is to be proclaimed and the role of the local church is to form people around the presence of God which is accomplished through worship and spiritual practices. I am so encouraged that our church creates opportunities to be formed around worship and spiritual practices. In the month of November, we have two retreats which are open to the entire congregation - a men's retreat Nov 5-6 and a ladies retreat Nov 12-14. These are tremendous opportunities for worship, prayer, fun and fellowship. Get away to Lantau and enjoy nature - walk along the beach, build community and spend time keeping company with God. We hope you can join us!
Jesus said,
"Are you tired? Worn out? Burned out on religion? Come to me. Get away with me and you'll recover your life. I'll show you how to take a real rest. Walk with me and work with me—watch how I do it. Learn the unforced rhythms of grace. I won't lay anything heavy or ill-fitting on you. Keep company with me and you'll learn to live freely and lightly." Matthew 11:28-30 MSG
Blessings, Pastor Michele
WORSHIP SERVICES
Please remember to register for our Sunday services on Mondays from 10:00am.
As a church we are aiming to return to 100% capacity in the near future. In order to do this, two thirds of our congregation must have had at least one dose of a recognised COVID-19 vaccine. We will be asking you, when you register for Sunday services, if you meet this criteria. It would help our planning if you could answer this question, but it is optional. If we find that we meet this two thirds vaccinated (at least one dose) criteria, then we will proceed with planning a return to 100% capacity.
Please note that if you are not vaccinated or are unable to take the vaccine we will still be able to welcome you to our services as part of the one third that isn't vaccinated.
FAMILY NEWS
We are recruiting! Union Church has a number of staff positions that we are looking to fill:
Director of Worship

Director of Youth

Director of Operations

Director of Creativity and Women's Ministries
To find out more about these roles please visit our website. If you know anyone who might be suitable, please ask them to contact with the position title as the subject.
THIS WEEK
Kindness Walk, This Sunday, 31 October: Let's love our neighbours in Wan Chai. All are welcome and no registration is required. We'll meet in Fellowship Hall at 12:30pm for a short briefing and prayer and then go out with snacks and drinks to share with street cleaners, the elderly and other neighours along our Wan Chai route. The next one will be Sunday, 28 November. Questions? Contact .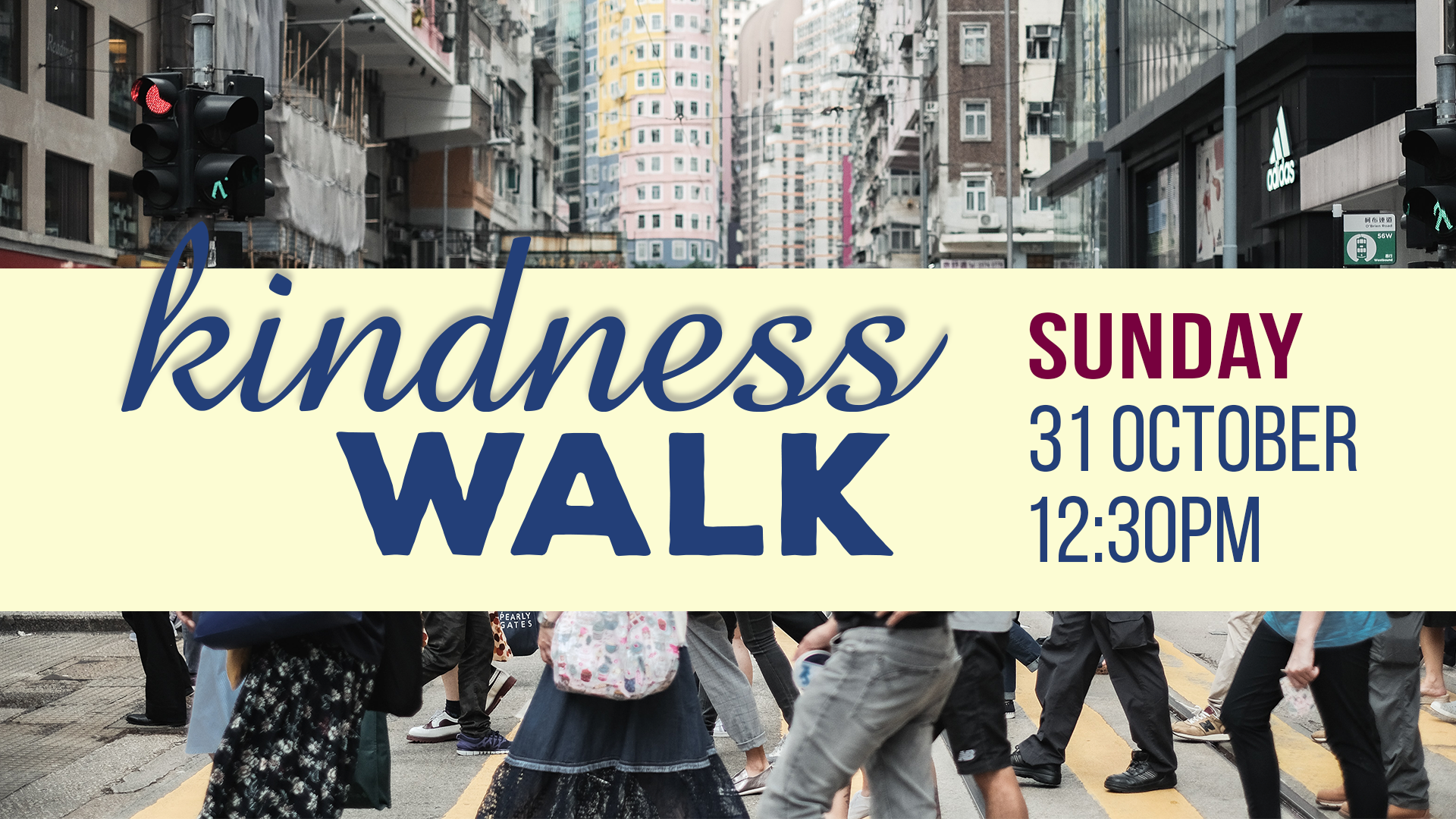 Wings & Fries with the Guys, Wednesday, 3 November: We'd love to have all our men join us at Fini's in Wan Chai any time from 5:00pm - 7:00pm for unlimited wings, fries, drinks and fellowship. Cost is $100. Afterwards, why not cross the street and join the J.John interview watch party at Union Church! Questions? Contact .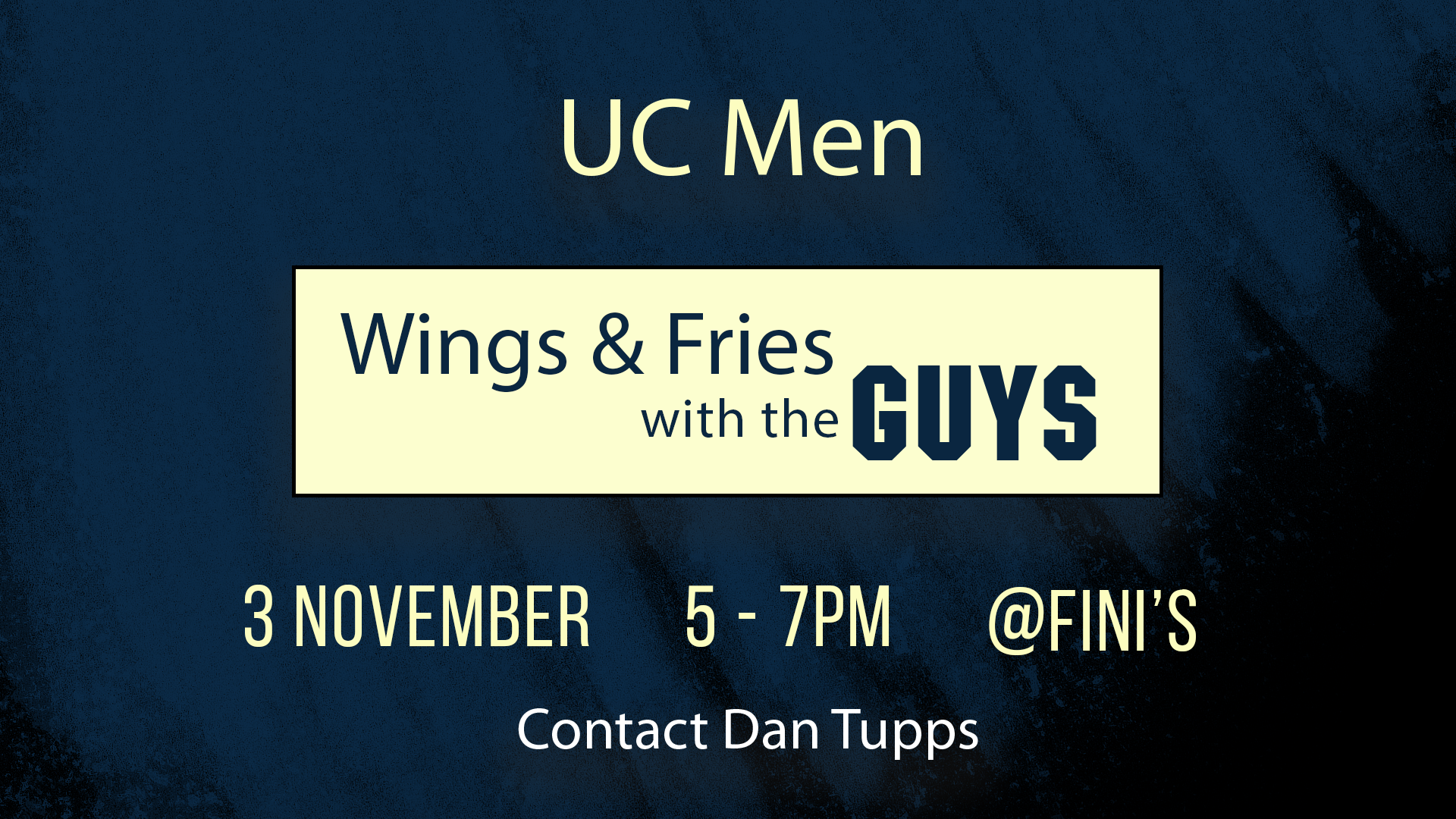 One Hour with J.John, Wednesday, 3 November, 7:00pm: Deacon Juliana Rotmeyer will be interviewing Canon J.John, an international evangelist + author renowned for his humour + storytelling. (Want a laugh? Watch his short video.) Register to join either the watch party at Union Church or receive the Zoom link so you can watch remotely. We would love to receive questions that you would like Juliana to ask J.John. Please submit them and register here.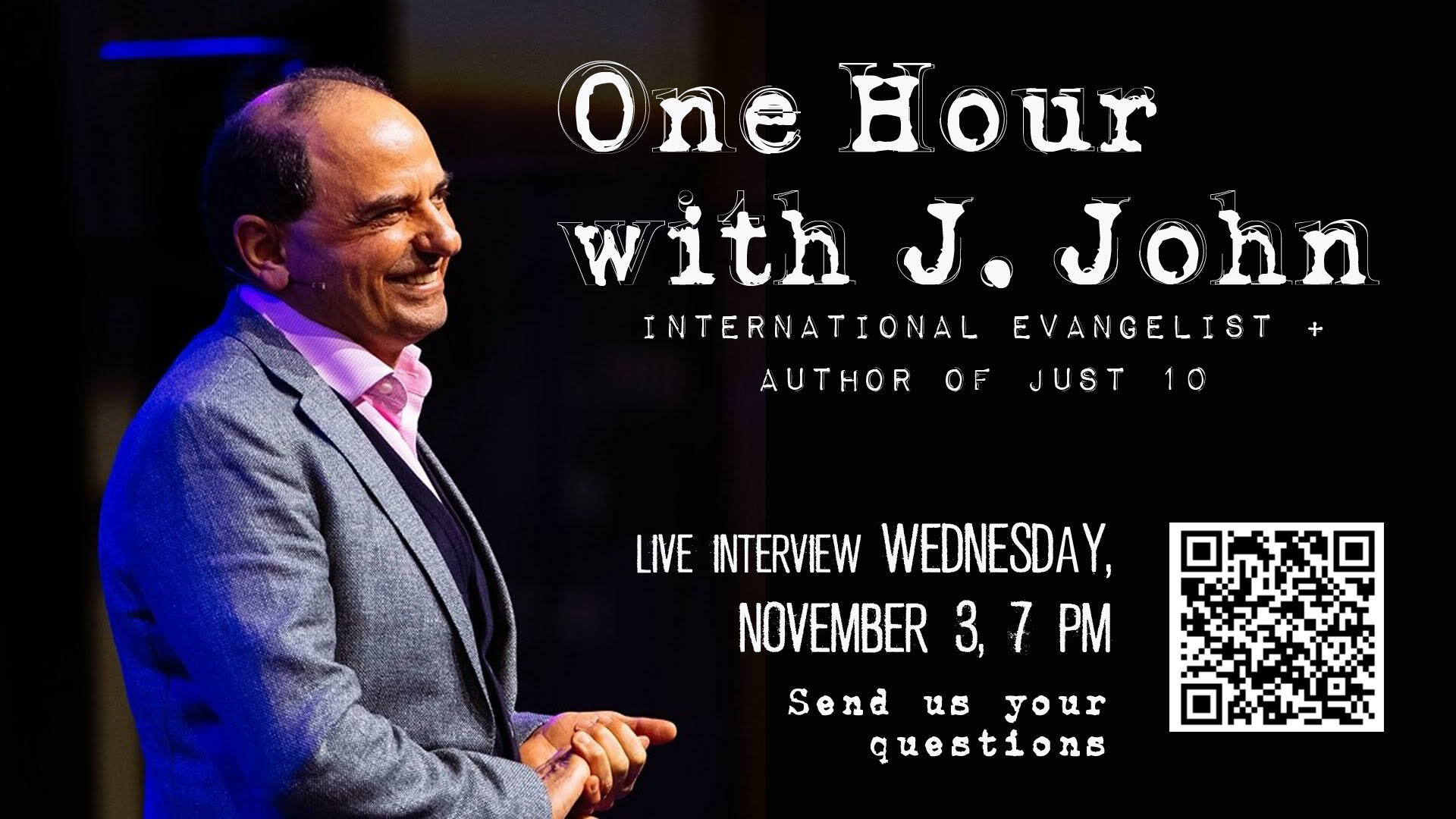 Young Adults Study - "Discipleship Explored": Wednesday, 3 November at 8:00pm. Young Adults will meet at 7:00pm to watch the J.John interview, then continue with Discipleship Explored at 8:00pm. This journey through Paul's letter to the Philippians is ideal for new believers, those recommitting to their relationship with God, or anyone seeking to grow in their faith. For more details contact .
Coffee and Conversation, Thursday, 4 November, 10:30am - 12noon: Our older yet young-at-heart congregation is invited to meet on Thursday, 4 November. Contact for details. And mark your diaries for gatherings on 18 November and 2 December.
UPCOMING
Men's Retreat, 5 - 6 November 2021. Men, please join us for this great opportunity to get away and discover the power of authentic relationships. We will hear from Union's own Charles Caldwell, Chris McKenzie and Dan Tupps. Register here to reserve your spot!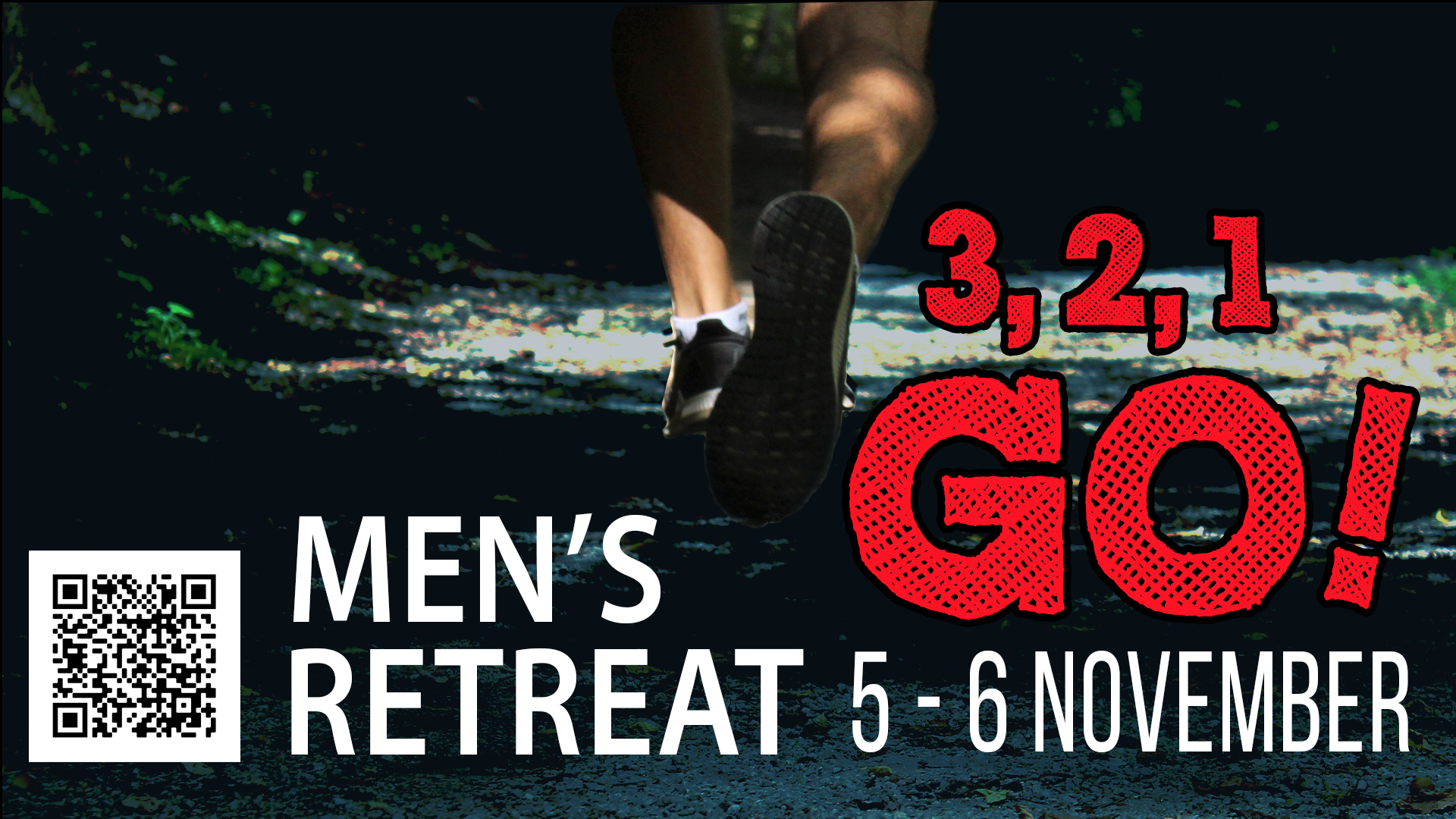 6th Annual Ladies Retreat - 7 WONDERS OF THE WORLD, 12 - 14 November 2021. We have a couple of spaces remaining for this journey across three days. Step deeper in your relationship with our creator. All Union women are invited to a two-night retreat at South Lantau. It will be a wonderful time of worship, fellowship and teaching. Don't delay - register now.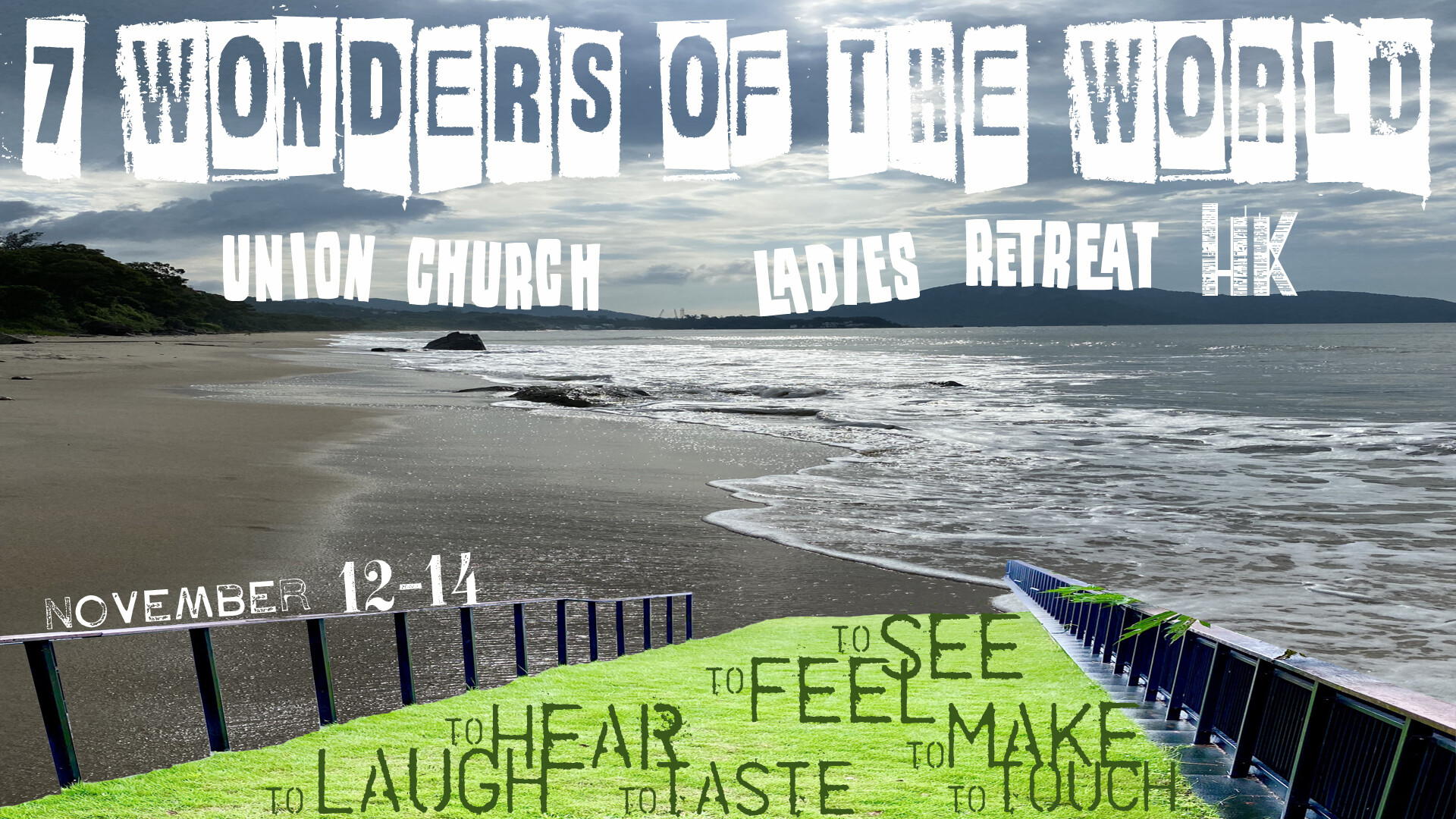 Halftime Small Group Study: Clarify your core abilities and passions and discover creative ways to channel your talent towards Kingdom-significance. This new small group study offered by our Faith in the Marketplace Ministry extends over 6 weekly sessions, online at lunchtime, starting soon at a time convenient to the participants. Express your interest by registering here.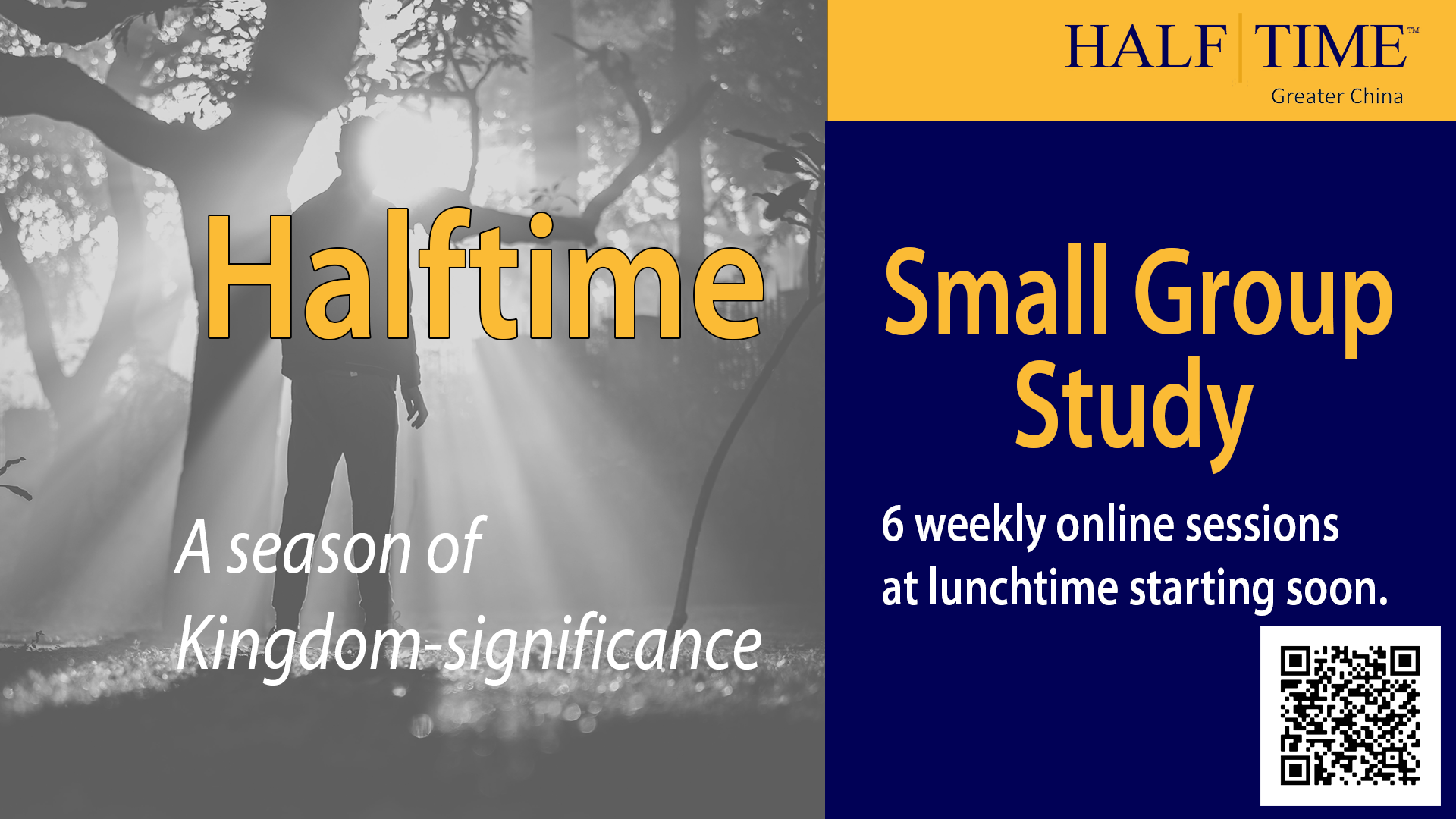 NEW DATE! Faith & Work Conference Hong Kong 2021 - Purpose versus Paycheck: The conference is now on for Saturday, 20 November and we have increased capacity! Registration has re-opened. Gain innovative ideas about how God is at work in your work. Learn practical tips for handling office politics, tricky ethical issues and challenging work relationships. Join the Union Church team at Island ECC!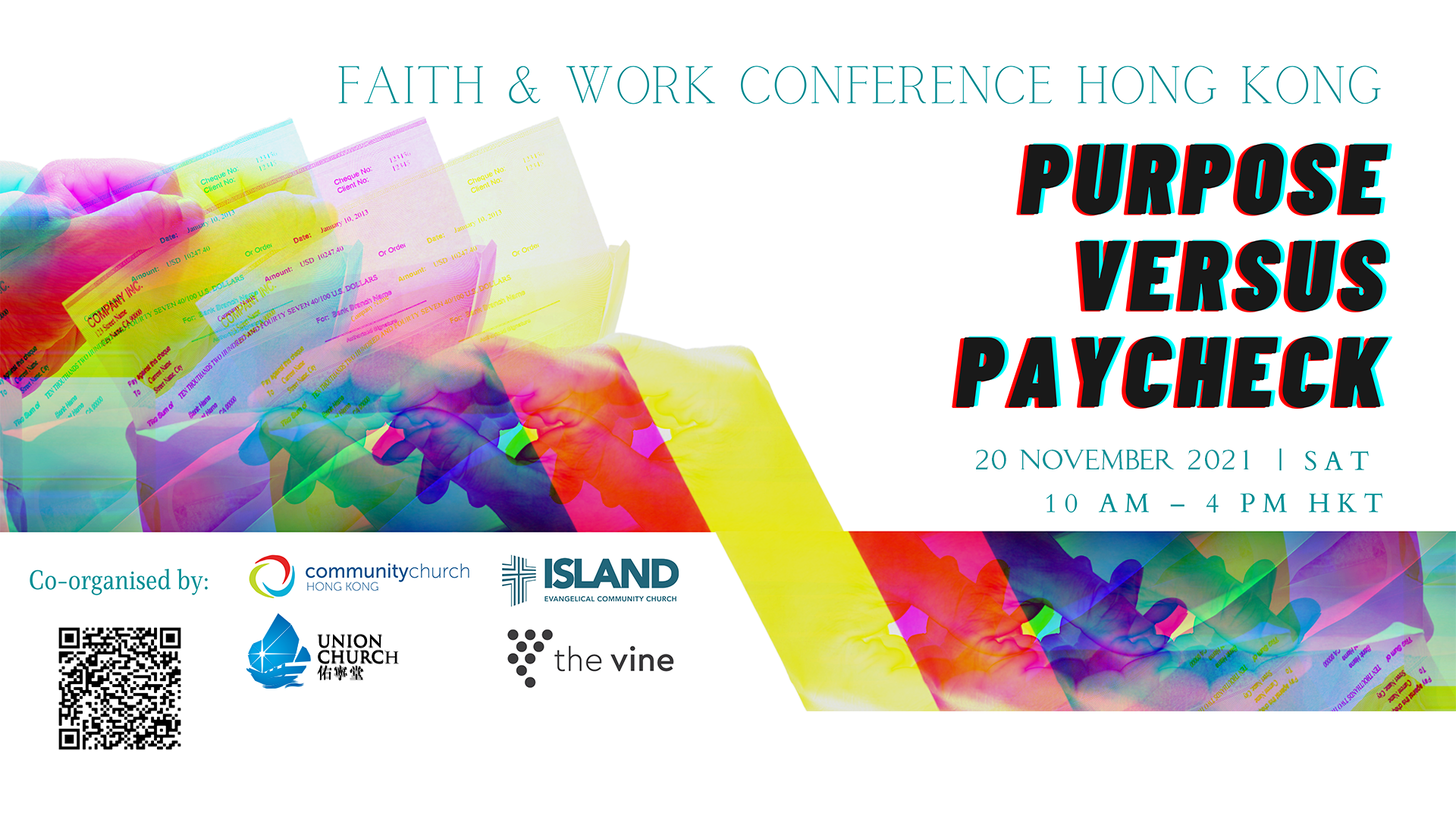 Film & Theology: Get ready for our next evening together as we celebrate movies - the storytellers of our time. All you need to do is watch Hacksaw Ridge in advance on your own, and then Zoom in with facilitator Chris McKenzie to talk about the film together on Tuesday, 23 November, 8:00pm. Ask Chris questions and register here to get the Zoom link.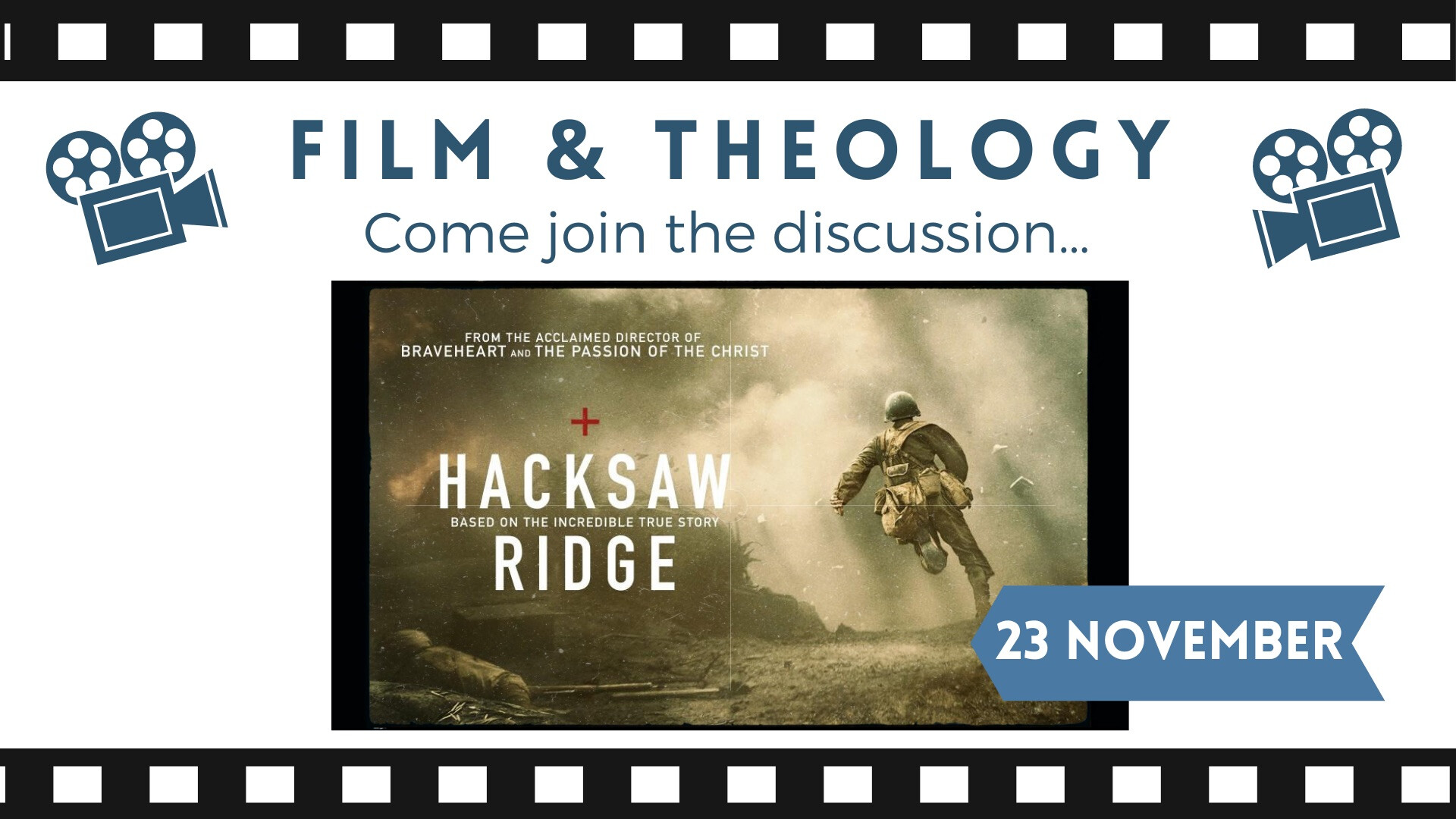 KINGDOM KIDS
Hallelujah Party: Saturday, 30 October, 3:00pm - 5:30pm. We can't wait to see the children and have a wonderful time together at this year's Hallelujah Party - The Adventure of Noah. We are at full capacity now and due to space restrictions we are unable to admit any walk-ins. Please drop us an email and we'll contact you if we have any cancellations.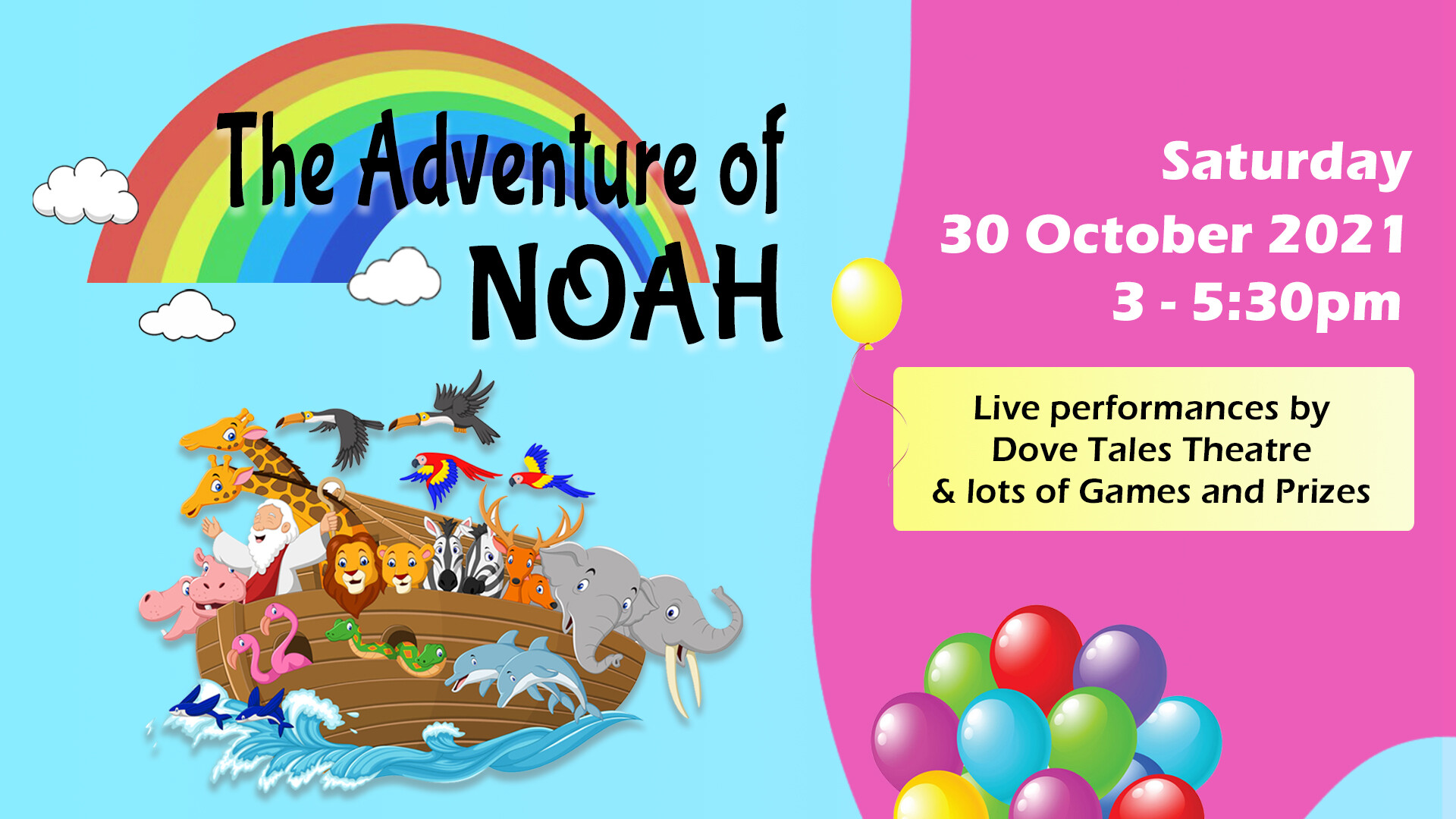 Children's Christmas Musical Audition - Sunday, 31 October, at 9:45am and 11:15am:
We will have our final audition for the main roles on Sunday, 31 October during Sunday School session. All of the children ages 3 to 11 years will have a part to play and the audition is not limited to only the main roles. We look forward to seeing all of our children participate in this year's Children's Christmas Musical.
Kingdom Kids upcoming events - save the dates:

Children's Christmas Musical: Sunday, 12 December 2021, 9:45am and 11:15am
Children's Christmas Musical Dress Rehearsals: Sunday, 5 December, 12:30pm - 2:30pm and Saturday, 11 December, 8:30am - 11:30am
Children's Christmas Party: Sunday, 19 December, 9:45am and 11:15am
Children's Christmas Outreach: Sunday, 19 December, 3:00pm - 5:00pm - St. Barnabas' Society and Home
Creche & Sunday School Arrangements: Children ages 0 - 3 years old are welcome to join our Creche Centre and children ages 3 to 10 years old are invited to join us for Sunday School. Families attending in-person services must be successfully registered before Thursday, 12:00pm. Thank you.
In-person Sunday School: 9:45am and 11:15am
Kingdom Kids Sunday edition - Joshua Leads God's People - will be available at the end of the 9:45am and 11:15am worship services on the Union Church website or Facebook page.
Sunday School Registration 2021-2022: Registration for the academic year 2021/2022 is open. Children ages 0-10 years old enrolling in our Creche and Sunday School programme must be registered by completing the form HERE. Registration forms are also available at the Children's welcome table. For more information, please visit Union Church's website or contact us at CHILDREN or 2101 0414.
YOUTH
Friday Youth – 29 October – Tomorrow! We're continuing our study of the 10 Commandments with J.John's just10. Juniors (11-13 years) are invited to join for dinner 6:00pm - 7:00pm and the study from 7:00pm - 8:30pm. Seniors (14-18) will start with the study at 6:00pm - 8:00pm and have dinner from 8:00pm to 9:00pm.
Sunday Youth – 31 October – Sunday Youth are invited to Ps Michele's home at 11:15am for a lesson and a time of fellowship. Juniors (11-13) are doing a study on the book of Ephesians, while the Seniors are studying the book of Revelation and the challenging messages it faces us with! Please contact Hunter at 6466 5080 if you have any questions.
Following Sunday Youth, youth are invited for a Halloween hike up to the Peak! Make sure to wear appropriate shoes and bring plenty of water.
Wednesday Youth – 3 November - We're doing something a little different. Youth and families are welcome to join a church-wide watch party in the Sanctuary (or Zoom in remotely) as we get to meet and hear from Canon J.John - the creator of our current series on the 10 Commandments and much more! Register here and let us know the questions you would like Juliana to ask him!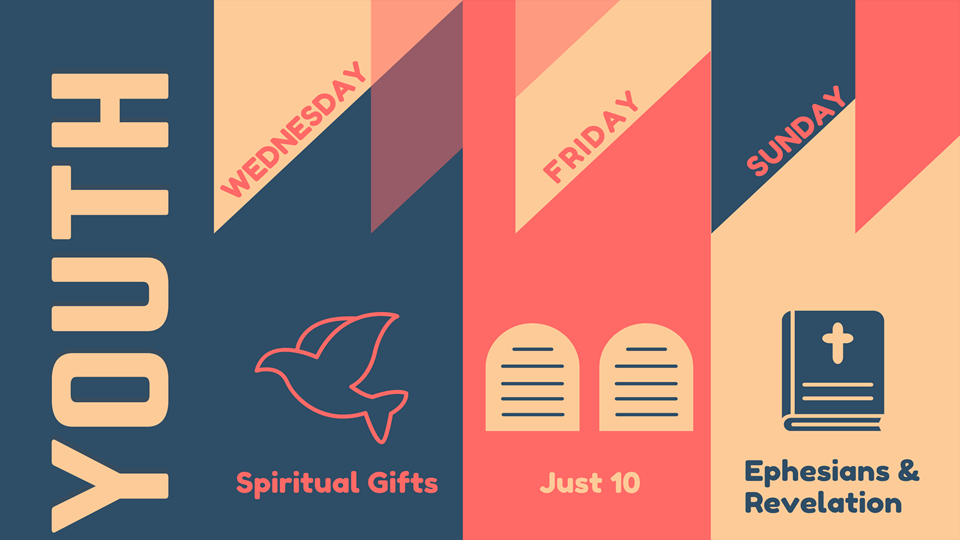 MISSIONS
Two ministry partners are visiting Union Church on Sunday, 14 November 2021. Please come meet:
Wan Chai-based Sons & Daughters, an NGO that helps individuals caught in sexual exploitation reclaim a life of love, family and freedom in Christ, and
ADM/SALT - Systematic Asian Leadership Training which

serves where church growth is exploding, education is low, and poverty is common. SALT is dedicated to creating Biblically sound materials that are tailor made for target audiences so that nationals become the primary teachers equipping church leaders.
Learn more about these organisations' mission and impact, their relationship with Union Church, and ways in which you might get involved. Meet their representatives between services in Fellowship Hall. Also coming up: Alpha Hong Kong on 9 January, International Care Ministries (ICM) on 13 February.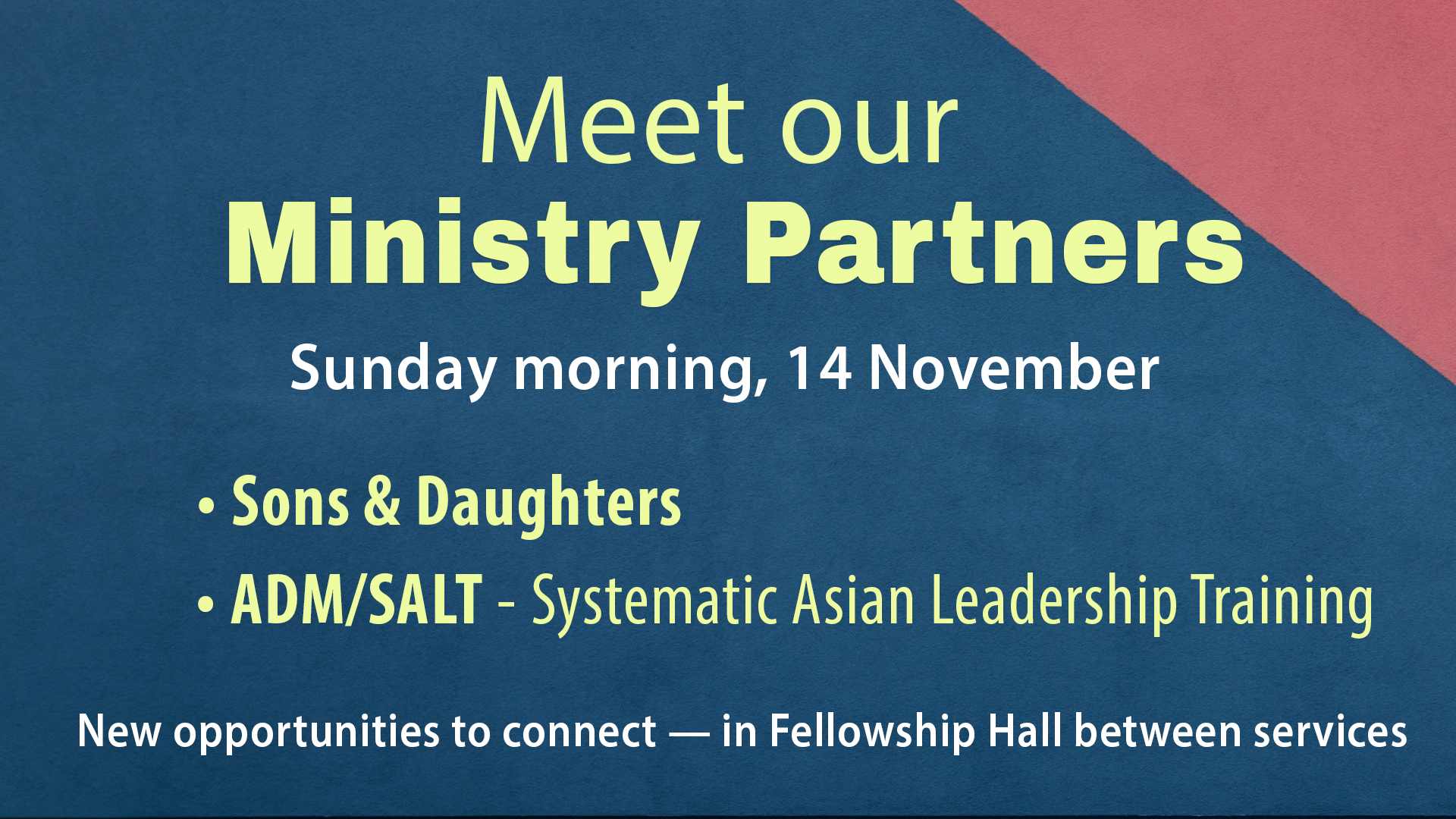 Missions Christmas Fair, Sunday 28 October: Discover Christmas gifts offered by 11 of our ministry partners and other friends of Union Church. At the same time learn how they are joining God in His work as they serve the marginalised, underprivileged and future leaders in Hong Kong and overseas.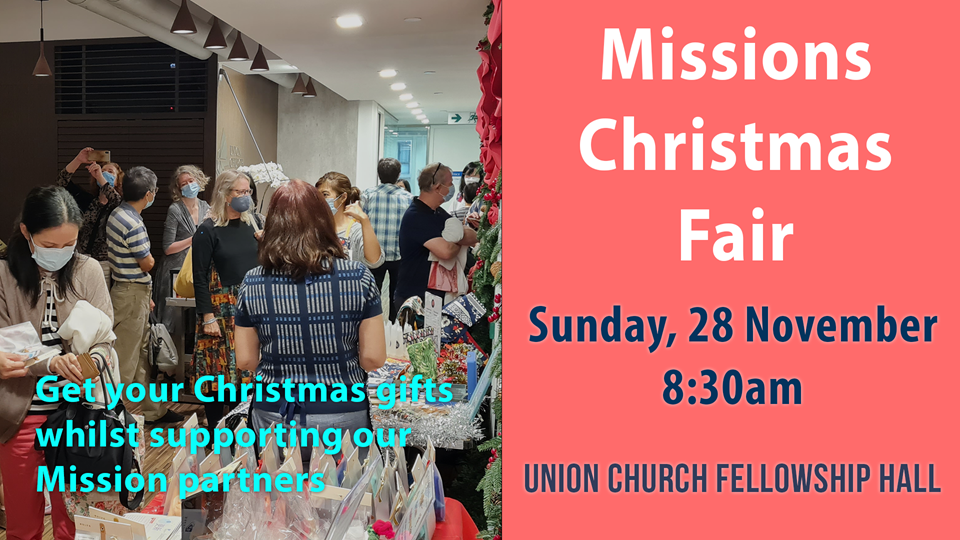 Prayers for St Barnabas' Society and Home (SBSH): The service users at the centre increase in number daily. Pray for wisdom for the SBSH staff and volunteers as they serve the new people and share the love of Jesus with them. The centre is nearly at full operational capacity - pray for more volunteers and resources. Union Church is thankful for the partnership with SBSH during Bless the City, and is thrilled that our Children's Ministry will go on outreach to SBSH on Sunday, 19 December.
Light of the World Church and Preschool, Myanmar: We continue praying for safety and good health for the congregation, strength for Pastor Vum and his team as they care for the flock, and for new children at the preschool - that they and their families feel the love of God.
Save the Date - Sunday, 19 December - Christmas outreach to Tin Shui Wai with Hong Kong Church Network for the Poor: Serving the underprivileged in Tin Shui Wai during Bless the City opened our eyes and hearts. We're going back! We will be welcomed into 20 homes of students tutored by Pastor Samson's church in the neighbourhood. More info and registration coming soon.
The support from your friends in a small group is tangible demonstration of God's love for us. If you aren't currently in a small group, this is a wonderful time to try it out. There are groups for women, men, couples, day-time, night-time, etc. Contact for more information and pick up a Small Groups pamphlet from the welcome desk at church.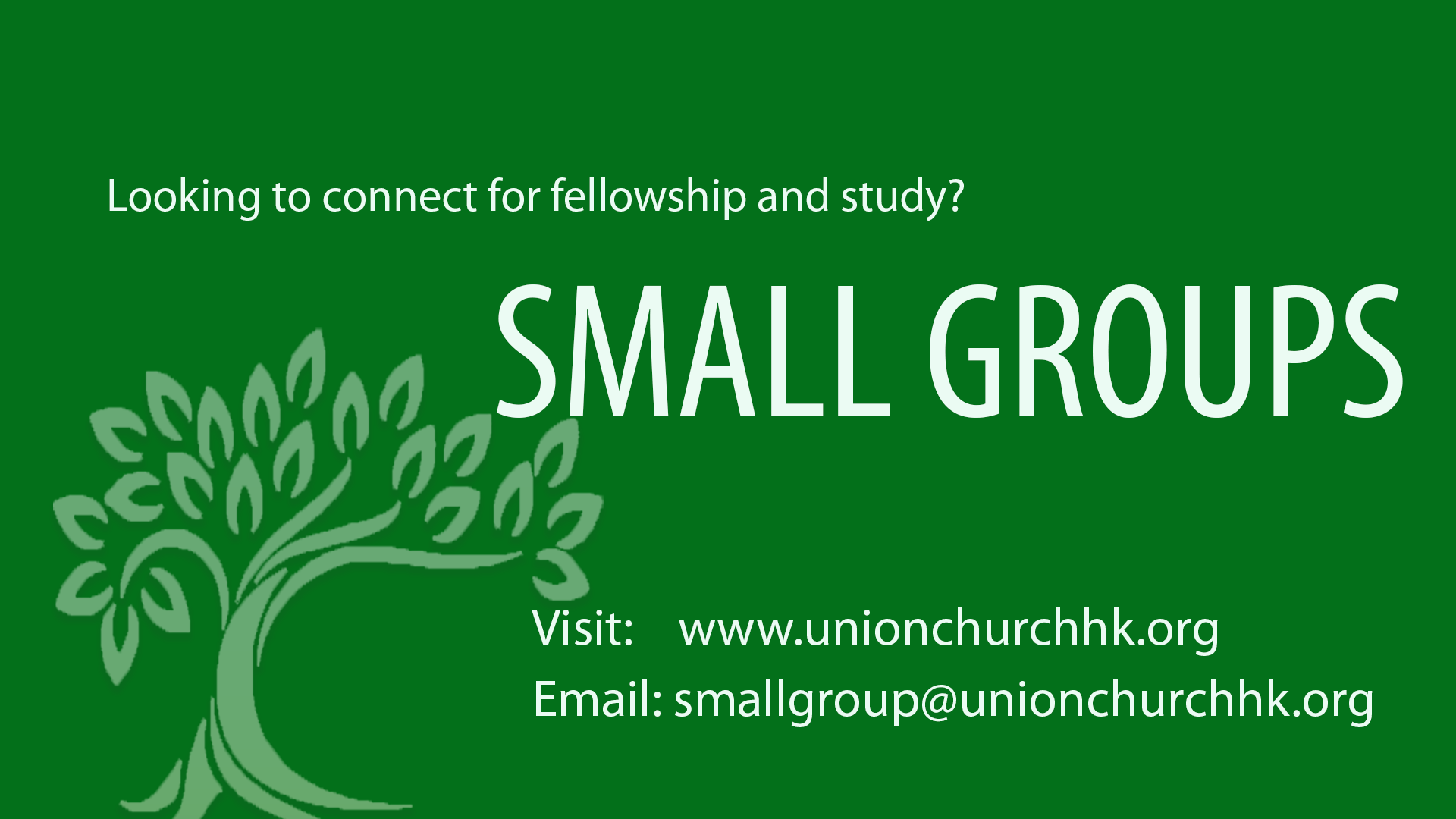 Families in Need (FIN)
Our FIN ministry helps people in need with their basic monthly needs. If you can help we would be grateful. Please mark your envelope "FIN". Also, rather than give directly to people in need in our congregation, may we ask that you refer these individuals to our Families in Need committee and Pastor Michele? Thank you.
Pastoral Care and Prayer
Need prayer? Reach out to us confidentially at .
Stephen Ministry
We provide high-quality, confidential care to people who are hurting through our Stephen Ministry programme. Contact Pastor Michele if you would like to know more about the programme or meet with a Stephen Minister.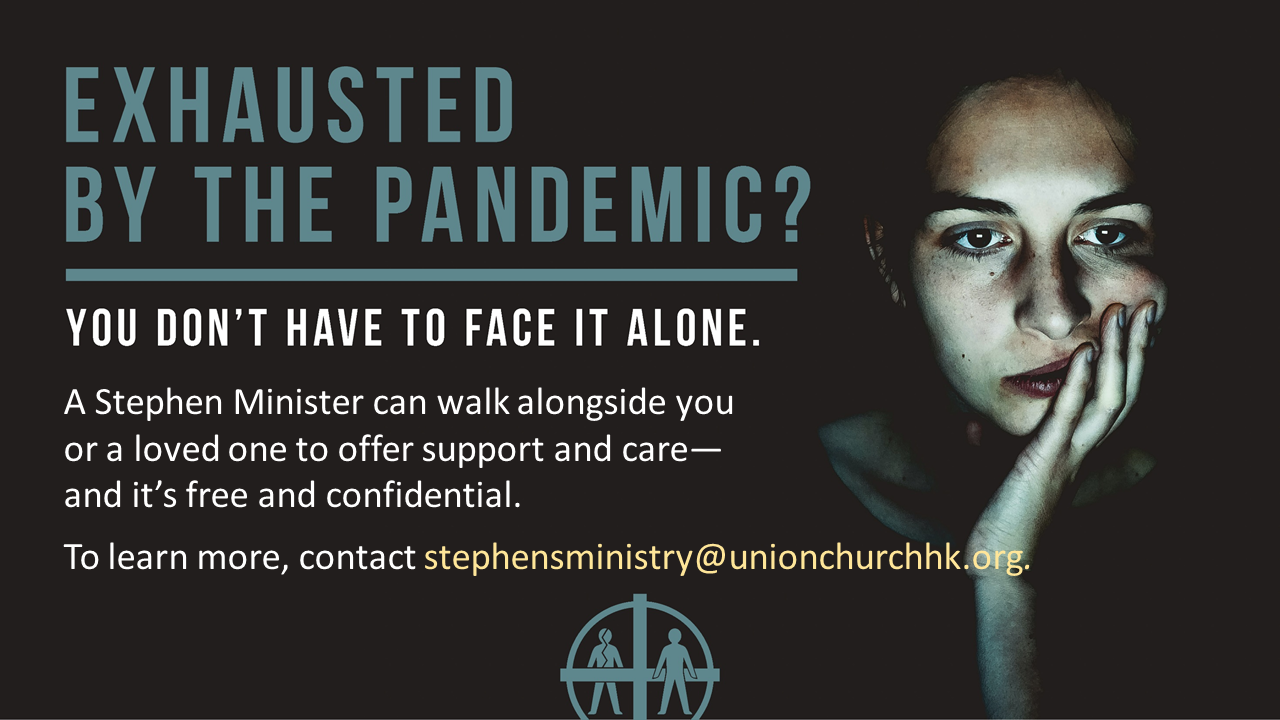 Sanctuary Flowers
If you wish to donate flowers to honour a birthday, anniversary, birth or in memory of a loved one, you may sign up on the flower calendar on the notice board or email . Thank you.
Last week's sermon
"Living Faith: Gets Serious" Dan Tupps
Social Media
Please follow Union Church Hong Kong on Instagram, LinkedIn, Facebook and YouTube and share with your friends and family.