U MATTERS
I have been so encouraged this week! In the last 6 days our youth have found ways to love our neighbours in Wan Chai. Last Friday, I watched a group of 4 youth and their leader (Kathy Foley) return having been on their regular Kindness Walk and yesterday a group of 12 met to bake cookies. After baking and bagging, the youth wrote notes and then delivered all 60 bags to Sons and Daughters - just in time for the S&D evening outreach. It has been so encouraging to see the youth self-organise and find ways to reach out to the neighbourhood.
Ministering to our neighbours in Wan Chai has been something that our leaders have been praying about. We must keep at the forefront of our ministries the words of John - "the word became flesh and blood and moved into the neighbourhood." John 1:14, The Message
As believers we live and work in neighbourhoods - our church is placed in a neighbourhood. As believers we carry the light of Christ - the hope for the nations - the transformational power within us.
"The church in each place is to be the sign, instrument and foretaste of the reign of God present in Christ for that place; a sign, planted in the midst of the present realities of the place but pointing beyond them to the future which God has promised; an instrument available for God's use in the doing of his will for that place…" Lesslie Newbigin
Oh Lord, give us eyes to see the abundant possibility all around us. Foster within us a hunger to grow together as a loving and caring expression of Christ's body and to reflect that love in our neighbourhoods.
Blessings, Pastor Michele
WORSHIP SERVICE UPDATES
Our in-person worship capacity is at 50%. At this time, all services this Sunday have availability. We still ask that you register in advance - thank you! If you need to alter your booking, please email as soon as possible so we may offer your space to someone else.
For Sunday services on 1 August, registration will open at 10:00am on Monday here. Once you have registered, you will receive an email to confirm if you are IN! or if you should select an alternative service or watch the livestream.
Union Church offers three in-person services: 8:45am (Family Communion), 9:45am (Traditional Worship) and 11:15am (Contemporary Worship). The latter two services are available via livestream on our church website, Facebook page, church app and YouTube. Be part of our growing online congregation!
Our online worshippers are invited to join the Zoom Coffee Hour hosted by the Deacons. We want to connect with our online friends every Sunday in between services, 10:45am - 11:15am. Contact the church office to get the Zoom link.
FAMILY NEWS
Memory Book: This Sunday is Chris and Barbara Yorks' last day with us. What cherished memories do you have of their ministry at Union? Please record your gratitude, photos, and / or signature in their memory book at church. If you would like to contribute to a love gift for Chris, please send a cheque on or before the 25th to "Union Church" with Chris Yorks on the back. We will have a marked donation box at the Welcome table too. You may also give via our online giving page - tick the box for "Love Gift for Chris Yorks". If you have any questions please contact .
Please pray for new 22A - for the project's continued progress and safety and all the decisions that are being made for our new church building. We're praying for everyone involved - the BUFF team, the architects and their consultants, the contractors, workers, our development partner, our neighbours, and all Union people who are part of this Grace of Giving journey. Save the date for Prayer @ 22A - we will meet at 22A Kennedy Road on Sunday 15 August, 12:45pm to pray together. We're also lifting up the Family Meeting about new 22A on 11 August (see below).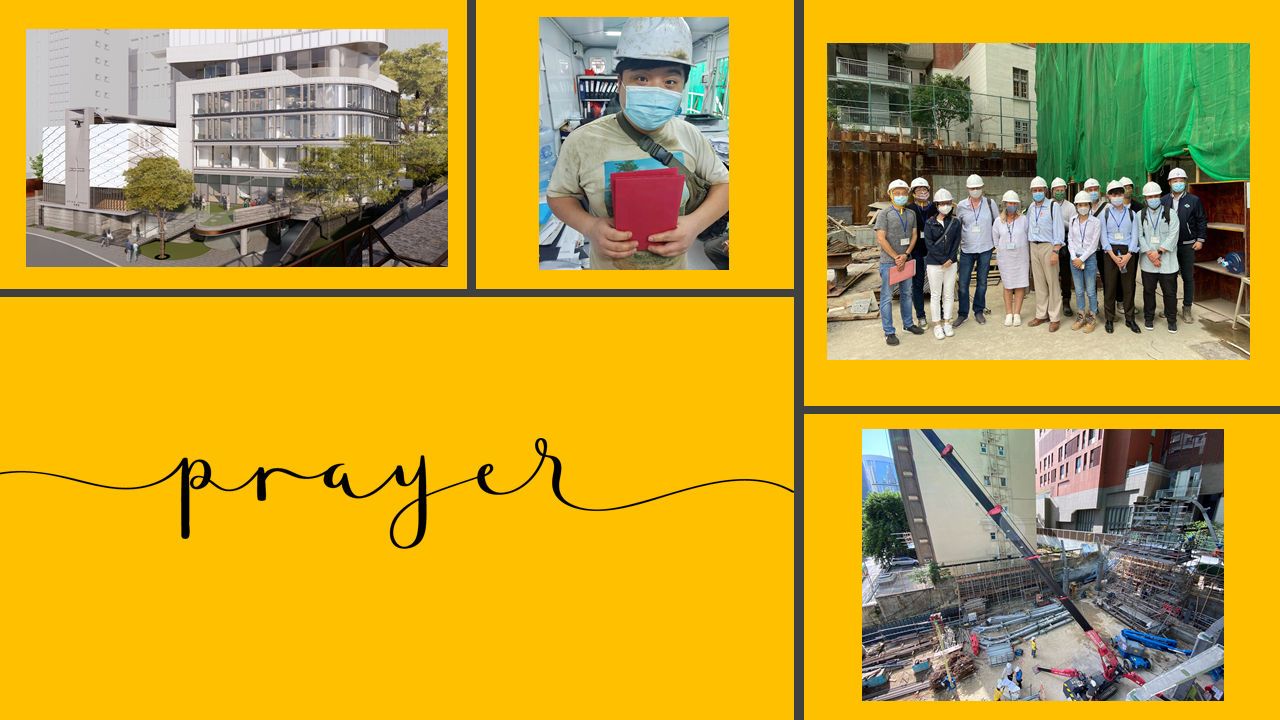 THIS WEEK
Selah Worship Service: The Wednesday evening, 28 July, 7:30pm, is the final session of our Experiencing Worship series. Juliana Rotmeyer, one of our Deacons, will lead a Selah service. This creative worship experience invites you to step deeper by faith + celebrate being still to know God. This is a time to pause from your busyness + rest in a unique service that weaves together worship, prayer, silence + spiritual formation. Join Selah to draw close to Jesus + deepen your relationship with our Creator. Please register in advance.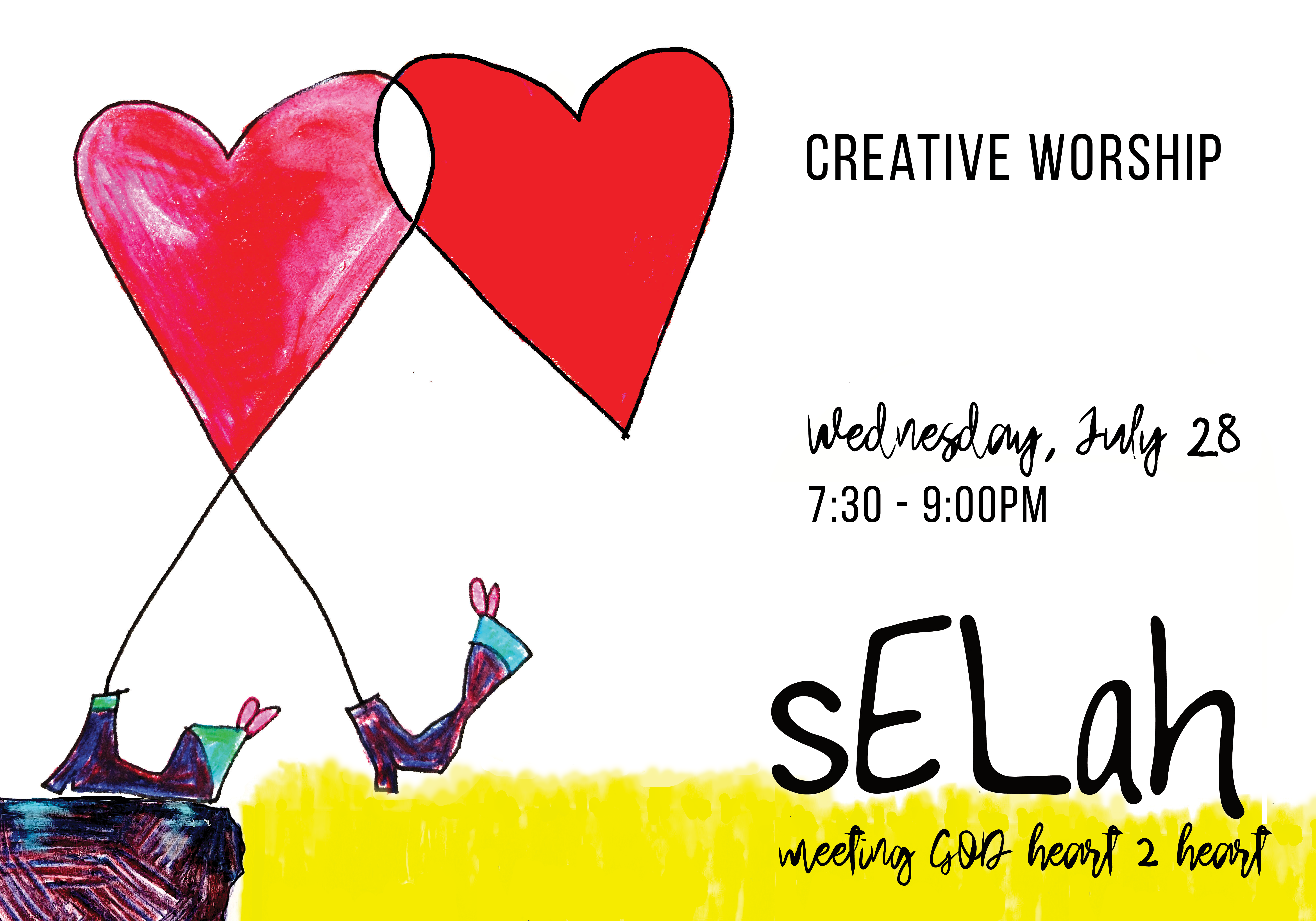 Men's Study of John 7-12: This is a new study for men - a follow-on from the previous study of John, led by Andrew Lo. Newcomers are welcome. In this online study you will take part in 1) a 30-minute daily study including Bible reading, questions & study notes, and 2) Friday group discussions on Zoom from 23 July to 27 August at 1:00pm - 2:00pm. Register here. If you have questions, please contact Andrew at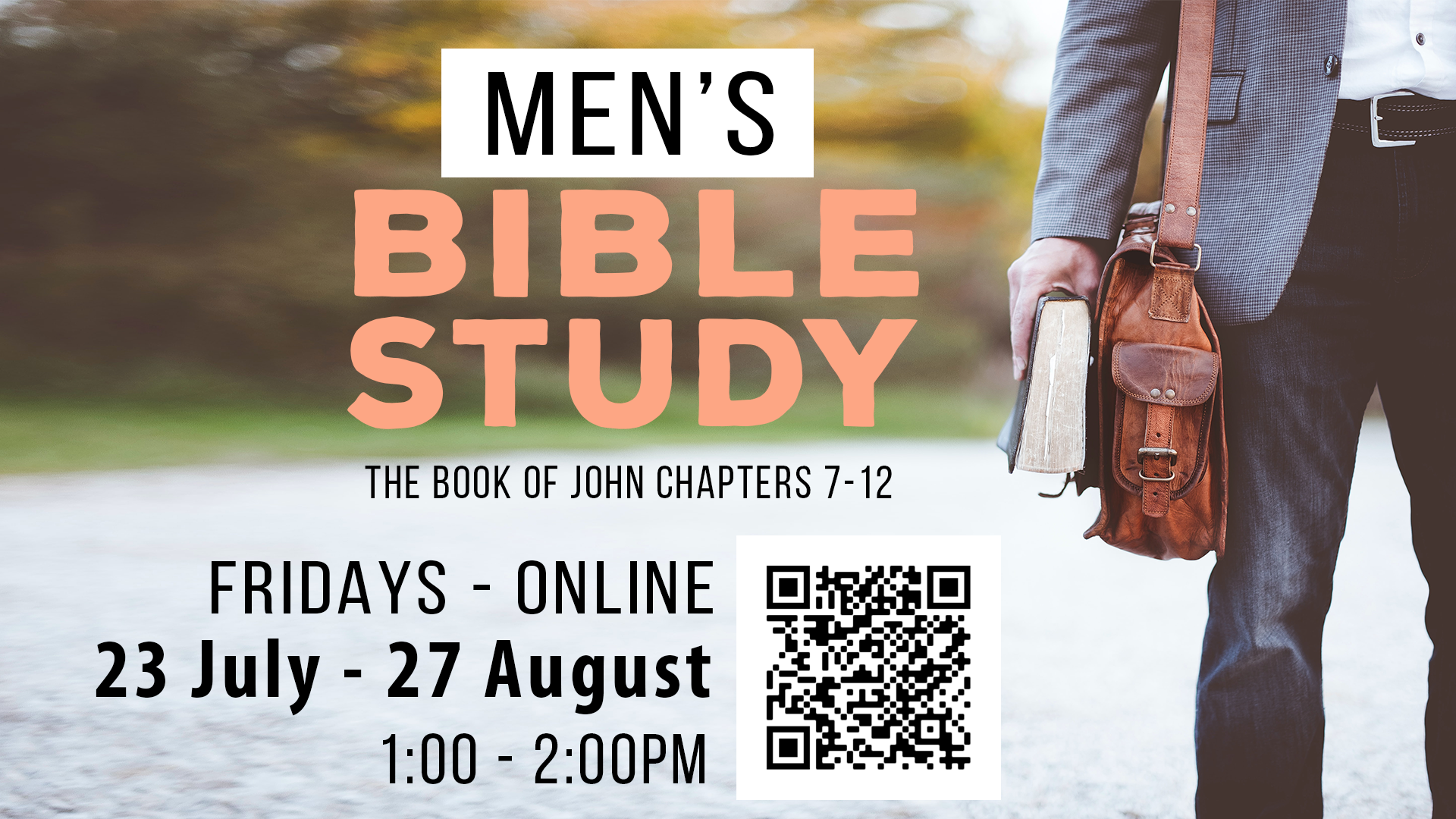 UPCOMING
Family Meeting – Wednesday, 11 August, 7:00pm is an opportunity for the entire congregation to learn the latest about progress at 22A Kennedy Road. Share the excitement of our expanded space as the BUFF team shows us updated architectural renderings, and hear some of the wonderful surprises and lessons we have learned during our collective Grace of Giving journey. Come with lots of questions. On Zoom. Please sign up here.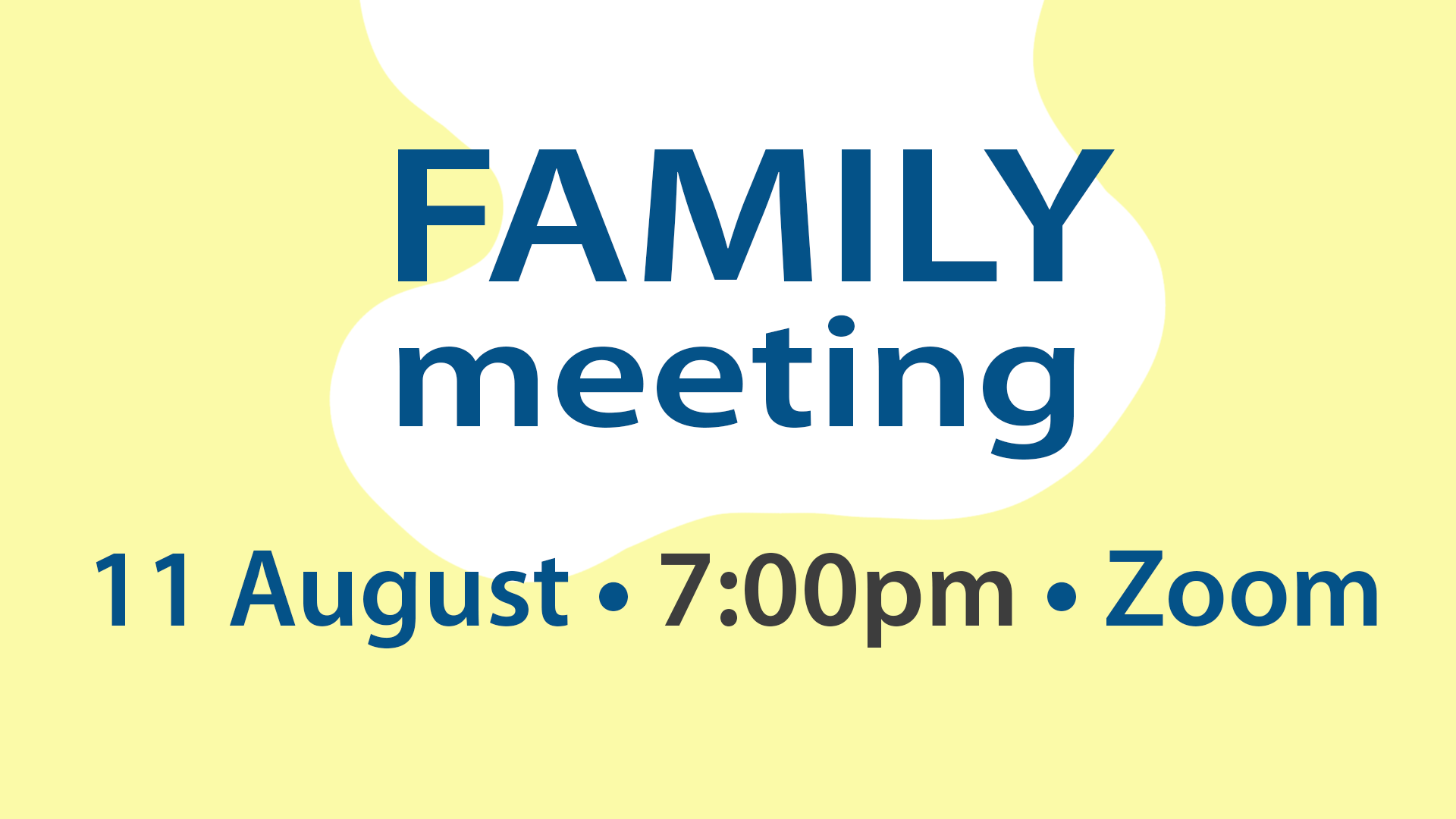 Faith in the Marketplace online event, Wednesday, 18 August: Serving God in the Marketplace - Redefining Success. Our longtime friend, the Rev Dr John Snelgrove, a leading advocate of workplace ministry, joins our Faith in the Marketplace ministry team to explore what it means to seek His Kingdom first in our places of work as we respond to His call. Let's recalibrate how we define success as live out His purpose at work. Invite your colleagues! All are welcome. Learn more and register here.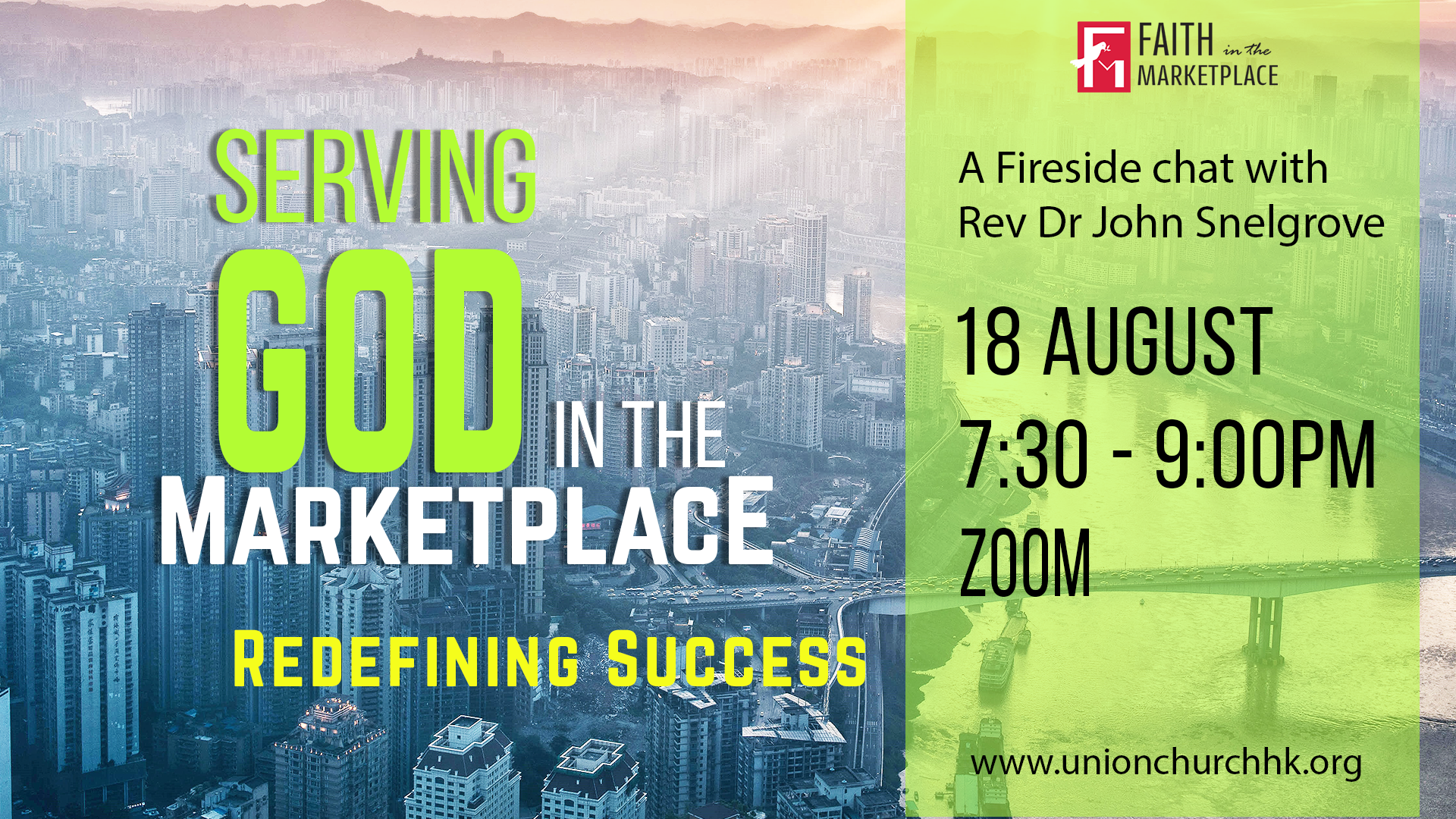 KINGDOM KIDS
'TREASURED' VBS Sunday School – Save the date – 1, 8, 15, 22, 29 August, 9:45am and 11:15am. Children ages 3 to 11 years old are invited to join us for in-person Treasured VBS Sunday School. At Treasured VBS (Vacation Bible School), kids dig into action-packed and faith-filled adventures. They'll discover God's greatest treasure isn't diamonds, gems, or gold - it's them! Treasured is filled with Sciency-Fun Gizmos, team building games, cool Bible songs, and even take-home tasty treats. Register here or at Children's Welcome Table starting this Sunday. Children are welcome to bring friends along too. VBS Sunday School is free for all.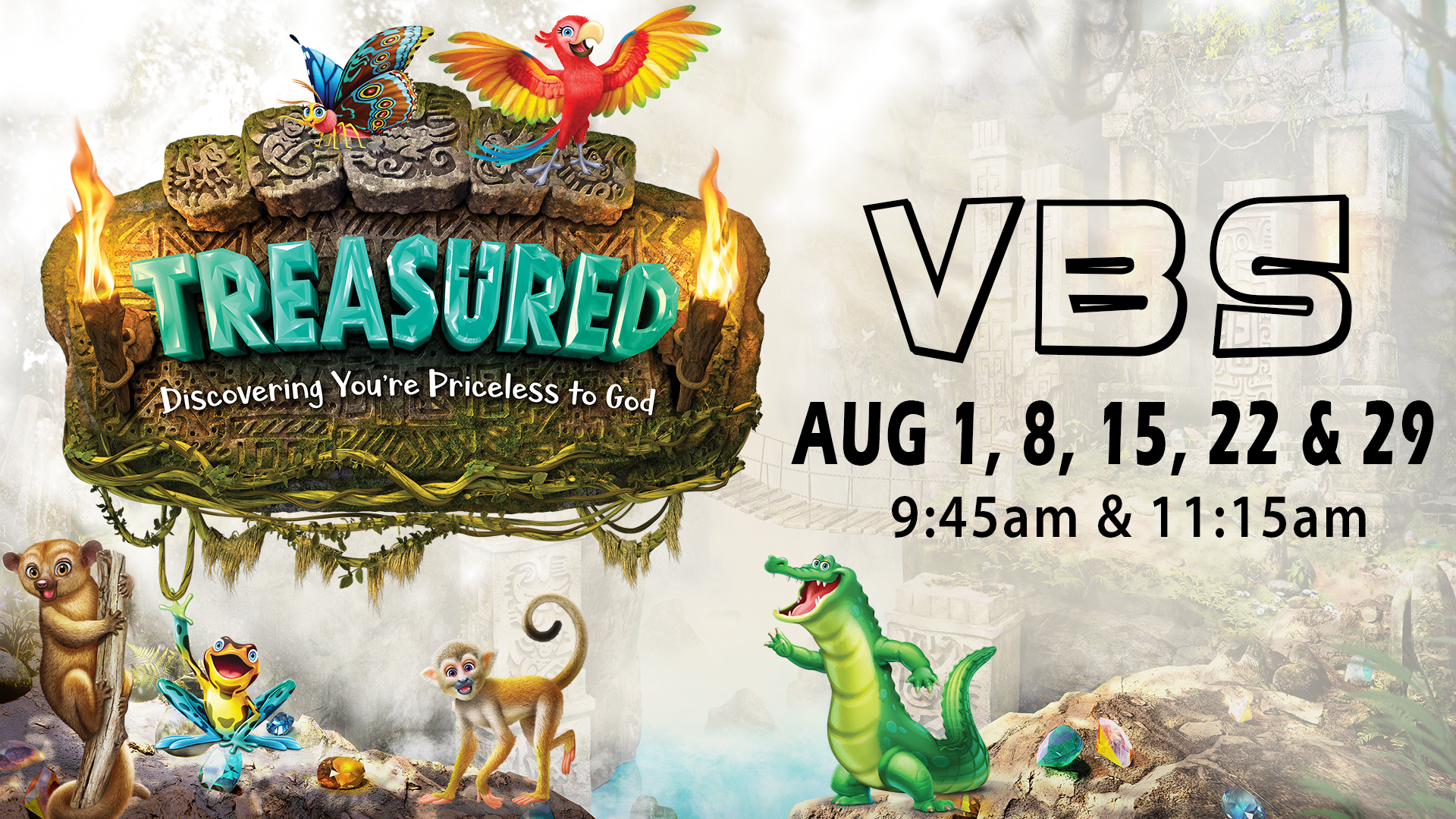 Sunday School Registration 2021-2022: Registration for the academic year 2021/2022 is now open. Children ages 0-10 years old enrolling in our Creche and Sunday School programme must be registered by completing the form here. Registration forms are also available at the Children's Welcome Table. For more information, please visit Union Church's website or contact us at CHILDREN or 2101 0414.
Creche & Sunday School Arrangements until further notice: The Creche Centre will be open with restricted capacity. For children ages 3 years old and above, Sunday School Lite will take place at the 9:45am and 11:15am service in rooms 2 and 3. Services can fill up quickly and your family must be successfully registered. Thank you for understanding.
Children's Summer Programme:
There are a few spaces left for the Drama Workshop, 27 - 29 July, 10:00am - 11:30am, 7 years and older, $500 per child. Hurry and
register
your child and their friends!
YOUTH
Friday Youth - 23 July – This Friday we're continuing with our regular Alpha sessions with a video, discussion and more! We'll meet at church - Juniors (11 - 13) will join from 6:00pm - 8:00pm, and Seniors (14 - 18) will be from 7:30pm - 9:00pm with hangout time afterwards.
Sunday Youth – 25 July – This Sunday Youth are invited to Pastor Michele's home at 11:15am for a lesson and a time of fellowship. Juniors (11-13) are working their way through the Be Bold series – asking the questions that really matter! Seniors are going through an exciting study of the Book of Revelation.
Following the lesson, Youth are invited to join a beach cleanup on Peng Chau Island! We will be heading to the Central Ferry Piers and spending a couple hours helping care for God's creation by picking up trash around the island. We will aim to return to the Central Ferry Piers at 5:30pm and dismiss from there. Youth will need closed-toe shoes, sunscreen and Octopus/money for the ferry. Please RSVP with Hunter!
Youth Summer Programme - There's a lot going on! Join us and bring your friends.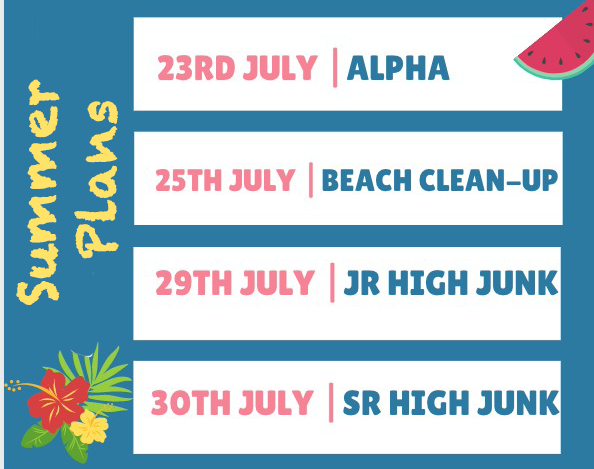 MISSIONS
Sweets for His beloved sons and daughters!
This week the Youth baked brownies, sugar cookies and chocolate chip cookies and prepared messages of encouragement for our ministry partner,
Sons and Daughters
, an anti-trafficking NGO, for the women and men working in our neighbourhood's red light district. May these workers know the redemptive love of Jesus Christ. Thank you Union Youth!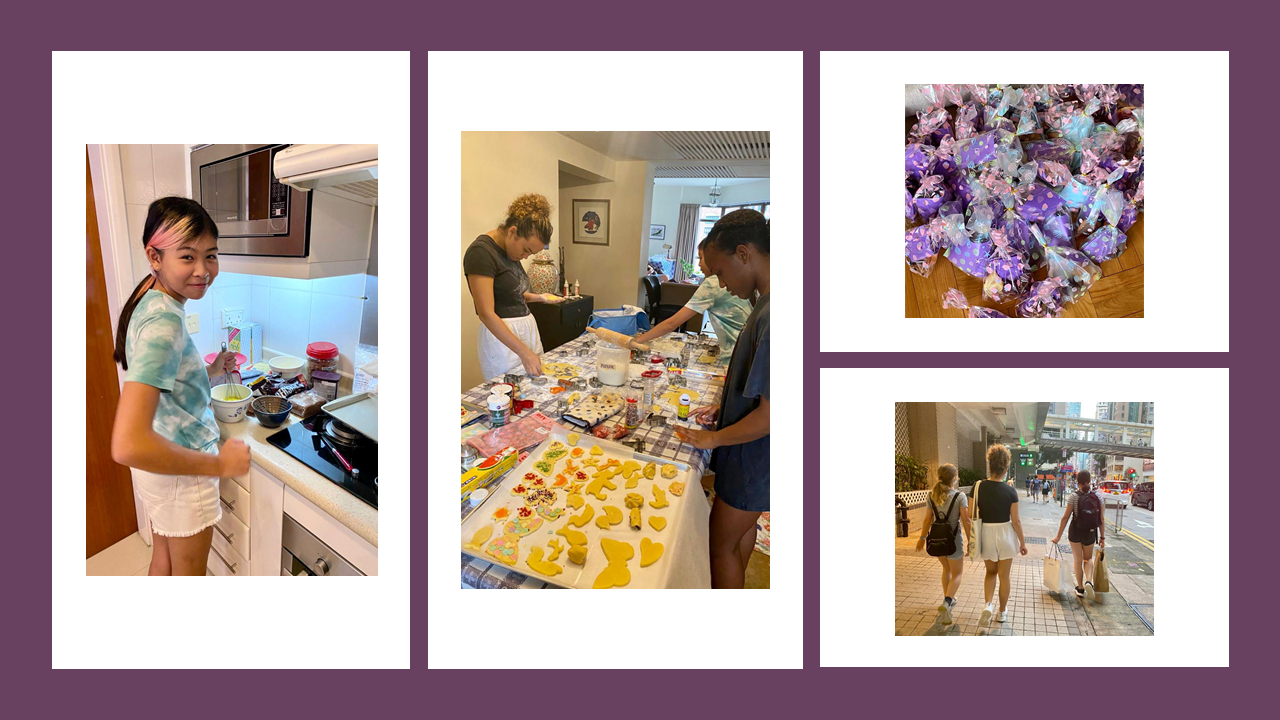 Hong Kong Young Life
is holding summer camp next week for youth ages 12 to 15 here in Hong Kong. Please join us in praying for the gospel to be proclaimed clearly, personally, and powerfully through the messages, words, actions, presence, and love of the leaders. Please also pray for openness, sensitive hearts, and unity among the campers, leaders, and volunteers as they share the week of camp together, and for the safety and health of all involved. We give thanks for Young Life, whose mission is every kid for Christ! Their Executive Director, James Tang, spoke at Union Church last week. Did you miss his message, Compassion on the Crowds?
Here it is
.
Alpha's Reborn Handbags for sale so more people can hear the gospel for free - Alpha Hong Kong invites you to two sales of handbags on 31 July and 5 August. Your contribution will allow more people to develop a relationship with Jesus!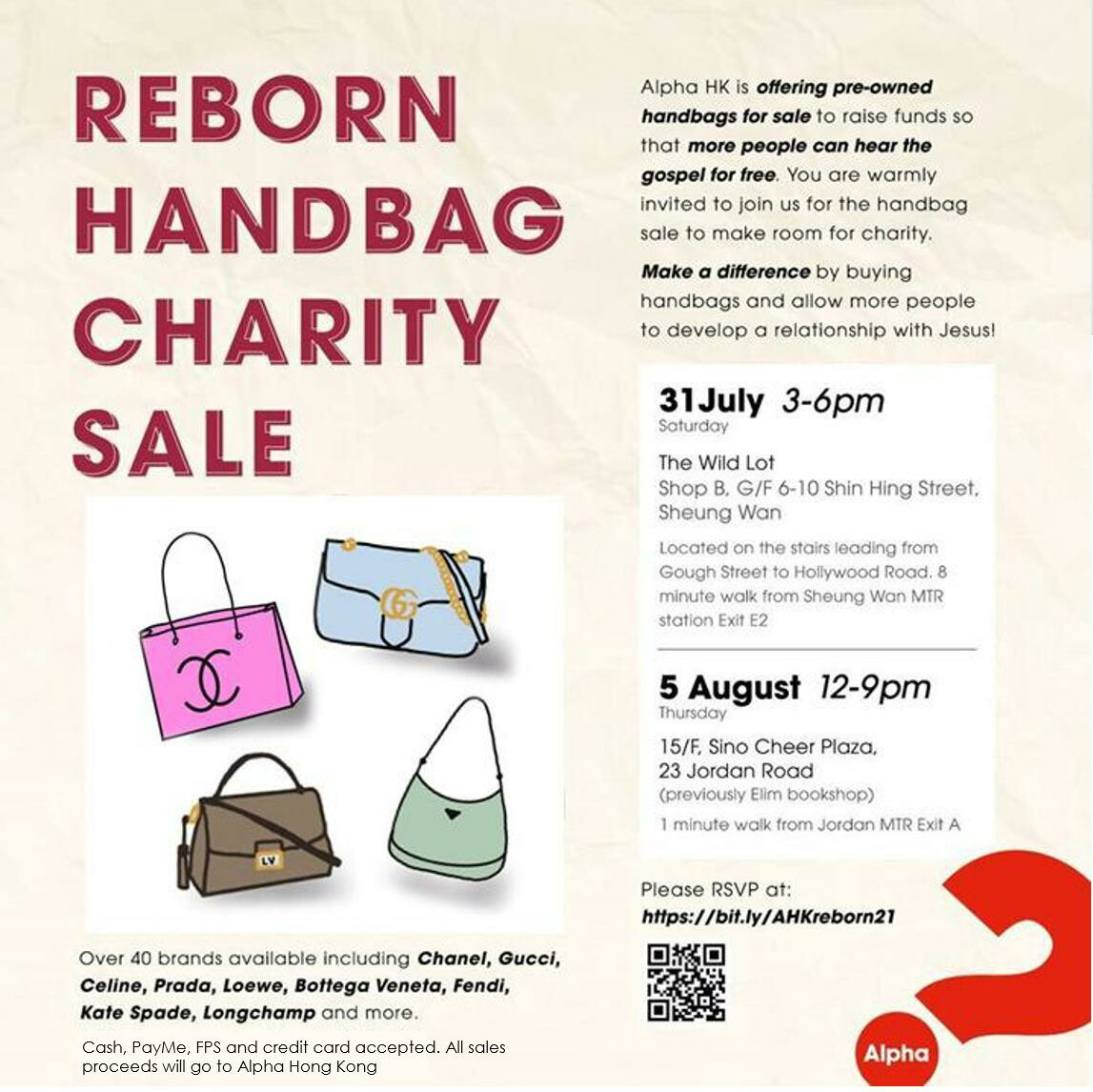 Prayers for Light of the World Church and Preschool, Yangon, Myanmar: We give thanks that Pastor Vum's mother-in-law is still improving and the rest of the family remains healthy. Sadly, Pastor Vum reports that many church members are now sick; pray that they improve swiftly. Due to the worsening third wave of COVID-19, the church and preschool must remain closed. Medicine and oxygen are unavailable to the public, and recently approx. 1,500 people have been dying per day in Yangon. Please continue to pray for the safety and health of our brothers and sisters in Christ in Myanmar. And please pray for encouragement and hope for the Vums as they try to minister to and encourage their flock. They are truly being His light in a very dark place and time. Lord, hear our prayers.
St Barnabas' Society and Home (SBSH): During the pandemic, the suspension of in-person activities created loneliness and stress for the elderly whom SBSH serve. Praise God that activities have been able to resume gradually - Saturday worship, pre-lunch Bible study, Sunday programme etc. SBSH is asking us to pray for suitable shelter for street sleepers during the hot weather and thunderstorms, and for the Central and Western District's flea removal project to eliminate fleas and bring comfort to people. You will learn more from SBSH's newsletter issue 40 that can be found on our welcome table.
SALT (Systematic Asian Leadership Training), a Union ministry partner, shares praise and prayer requests: Rejoice that over 30 students are graduating this month from SALT's three-year certificate programme; for the safety of national trainers who will soon gather and for the meetings to be smooth and productive; and that the Lord will protect all trainers, students and training sites throughout East Asia. SALT's Summer 2021 Update can be found on our welcome table.
Meeting as a small group at this time is challenging, but the support from each other is more important than ever. If you aren't currently in a group, we encourage you to try it out. There are groups for women, men, couples, day-time, night-time, etc. Contact ADMIN for more information.
Pastoral Care and Prayer
Need prayer? Reach out to us confidentially at .
Stephen Ministry
We provide high-quality, confidential care to people who are hurting through our Stephen Ministry programme. Contact Pastor Michele if you would like to know more about the programme or meet with a Stephen Minister.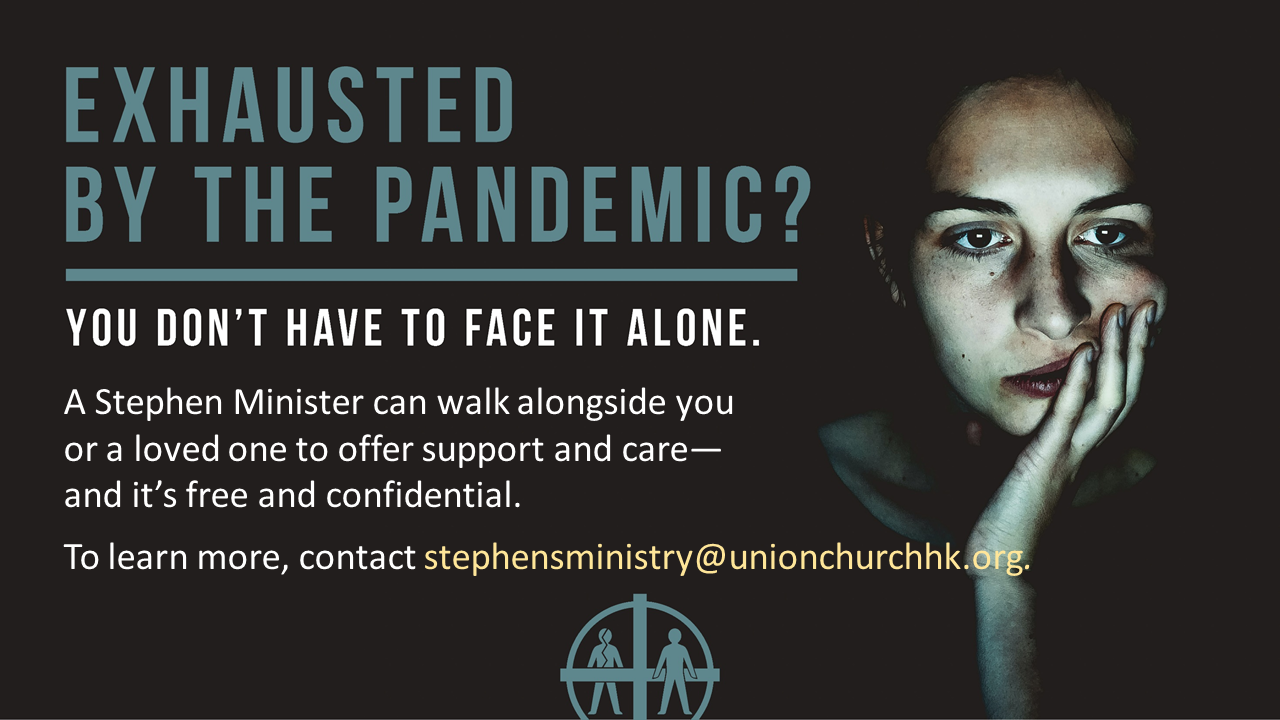 Last week's sermon
"Compassion on the Crowds" James Tang
Social Media
Please follow Union Church Hong Kong on Instagram, LinkedIn, Facebook and YouTube and share with your friends and family. Do you have images, video and stories for UC social media? Please send them to Bronwyn.