U MATTERS
In his book The Place of the Parish, Martin Robinson wrote, "The parish does not exist to draw people into the Church, but is the means by which the message of the Church radiates outwards to seek to touch as many aspects of the parish as possible." We are the church - day in and day out. There are many ways in which we radiate the good news. We do this - when we listen to a long tale at the school bus stop, use our contacts to help a friend, drop off food to encourage someone in quarantine, demonstrate good work habits in the workplace and the list goes on.
Last Saturday, in our annual Bless the City event, we also radiated the church outwards. It was so encouraging to see 72 people, young and old, give time, energy, care and concern to their neighbour. In 7 different ministries and expressions, we gathered as ONE to proclaim through action and deed the good news of Jesus Christ. I am grateful for all those who participated, for our Missions team and for the leaders who stepped up. The church did radiate. To God be the glory. May it continue.
"You are the light of the world. A city built on a hill cannot be hid. No one after lighting a lamp puts it under the bushel basket, but on the lampstand, and it gives light to all in the house. In the same way, let your light shine before others, so that they may see your good works and give glory to your Father in heaven." Matthew 5:14-16
Blessings, Pastor Michele
WORSHIP SERVICES
Please remember to register for our Sunday services on Mondays from 10:00am.
As a church we are aiming to return to 100% capacity in the near future. In order to do this, two thirds of our congregation must have had at least one dose of a recognised COVID-19 vaccine. We will be asking you, when you register for Sunday services, if you meet this criteria. It would help our planning if you could answer this question, but it is optional. If we find that we meet this two thirds vaccinated (at least one dose) criteria, then we will proceed with planning a return to 100% capacity.
Please note that if you are not vaccinated or are unable to take the vaccine we will still be able to welcome you to our services as part of the one third that isn't vaccinated.
FAMILY NEWS
We are recruiting! Union Church currently has a number of staff positions that we are looking to fill:
Director of Worship

Director of Youth

Director of Operations

Director of Creativity and Women's Ministries
To find out more about these roles please visit our website. If you know anyone who might be suitable, please ask them to contact with the position title as the subject.
BLESS THE CITY: What an amazing morning! Over 70 people responded to the call to go and serve during Bless the City on Saturday, 16 October. Sixty (60) of us gathered first in the Sanctuary to worship and be commissioned by Pastor Michele. Then we scattered! 7 teams served our Wan Chai neighbourhood through Sons & Daughters, sold flags in TST for Kun Sun prison ministry, served and prayed at Chung King Ministry and St Barnabas' Society and Home, engaged with the underprivileged in Tin Shui Wai, met new families at Tamar Park, and wrote messages of encouragement to the elderly residents at China Coast Community. People have described how their faith was stretched, how they drew closer to new people at Union, and that they want to serve more - and soon! We thank God for this opportunity to go on outreach as a church family and love our neighbours in such tangible ways. More feedback or questions? Your Missions ministry team would love to hear from you at .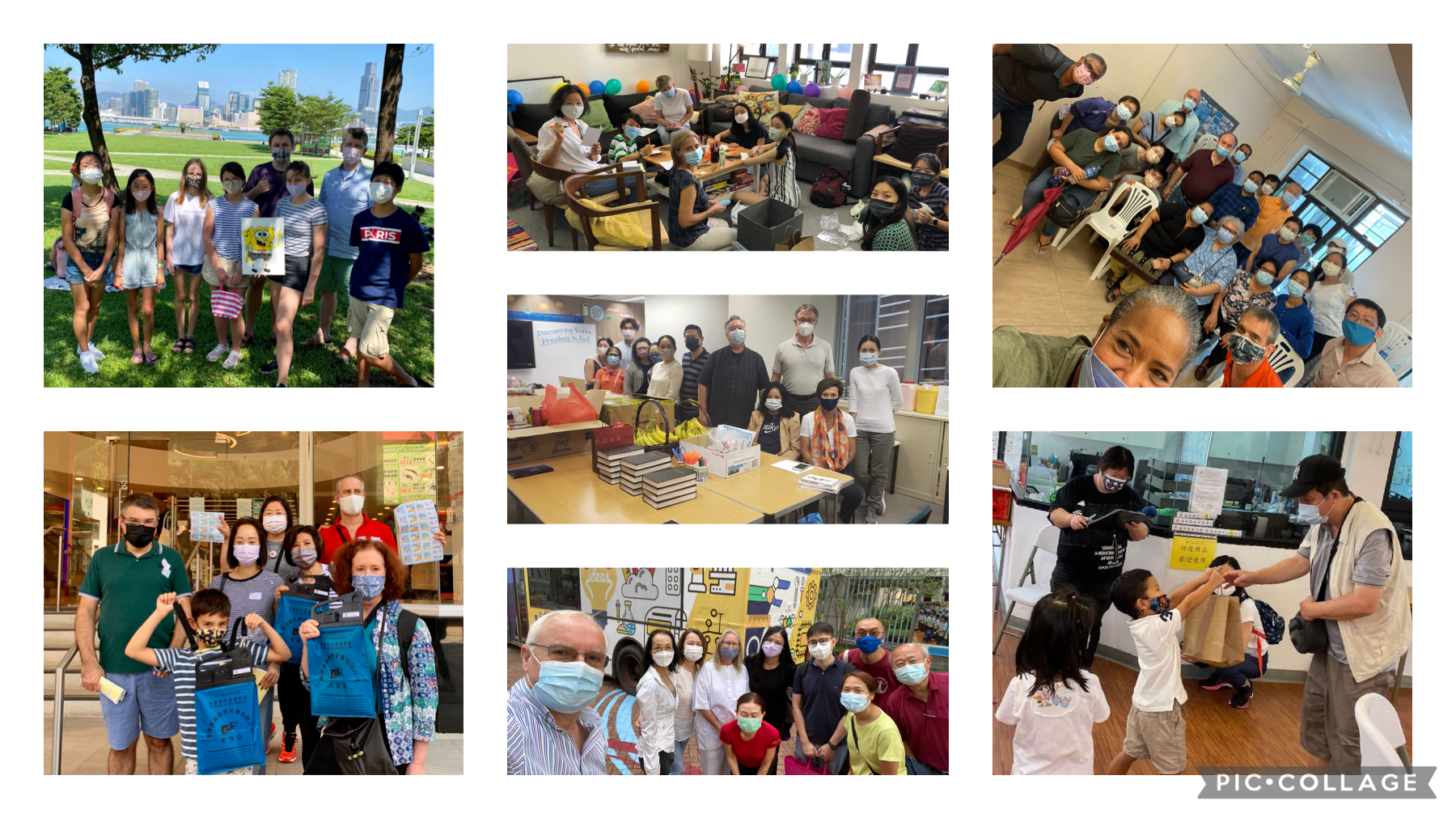 THIS WEEK
Encore! Film & Theology nights return: Movies are the storytellers of our time. They can teach us about ourselves, our faith and the world around us. Join facilitator Chris McKenzie for discussions of Passengers (Tuesday, 26 October) and Hacksaw Ridge (Tuesday, 23 November). Watch the movies on your own. Feel free to ask Chris any questions and register here.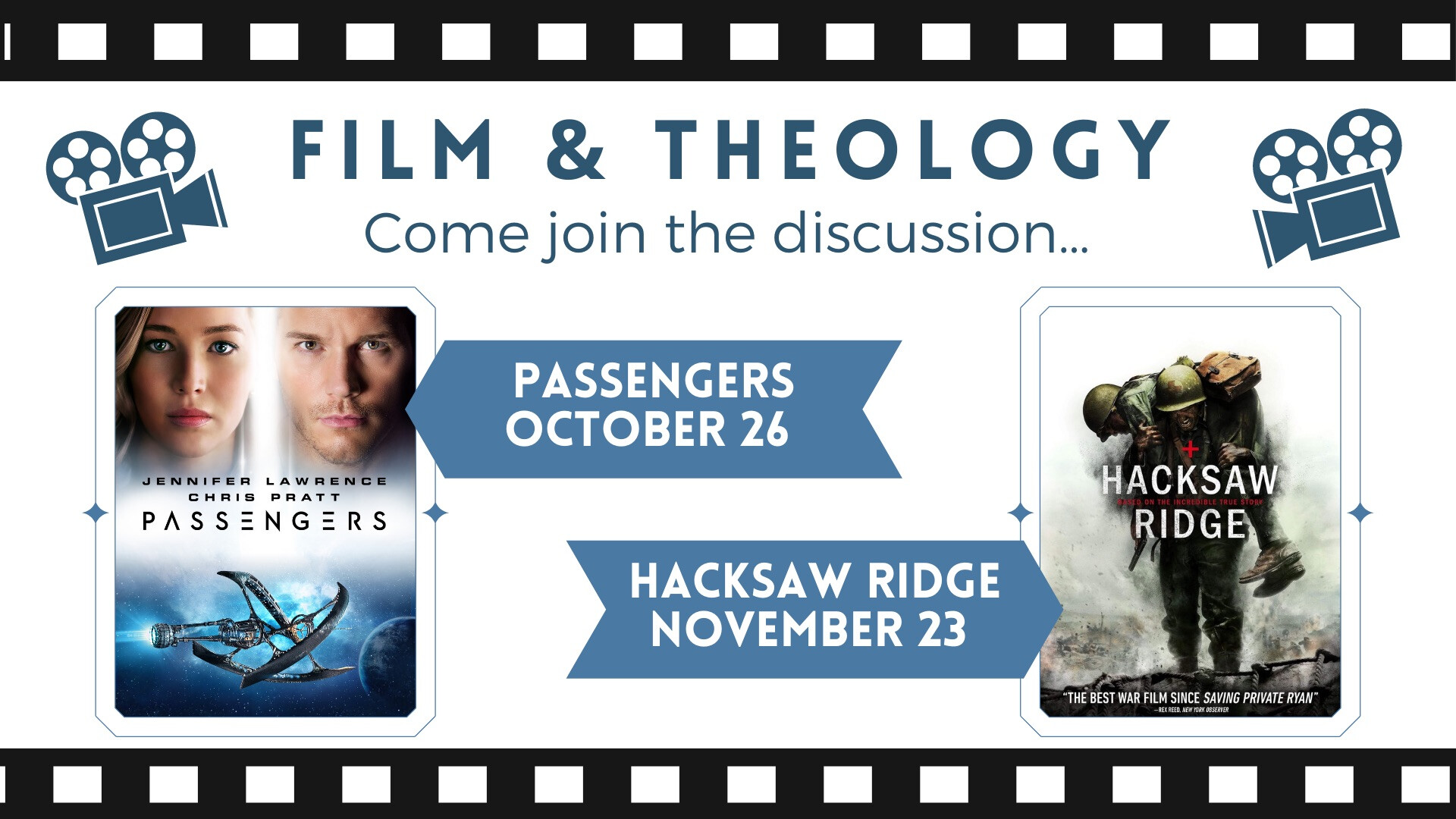 Young Adults Study - "Discipleship Explored": Wednesdays at 7:30pm. This journey through Paul's letter to the Philippians is ideal for new believers, those recommitting to their relationship with God, or anyone seeking to grow in their faith. For more details contact dan.tupps@unionchurchhk.org.
UPCOMING
Kindness Walk, Sunday, 31 October: Let's love our neighbours in Wan Chai. Anyone can join and no registration is required. We'll meet in Fellowship Hall at 12:30pm for a short briefing and time of prayer and then go out with snacks and drinks to share with street cleaners, the elderly and other friends along our Wan Chai route. The next one will be Sunday, 28 November. Questions? Contact .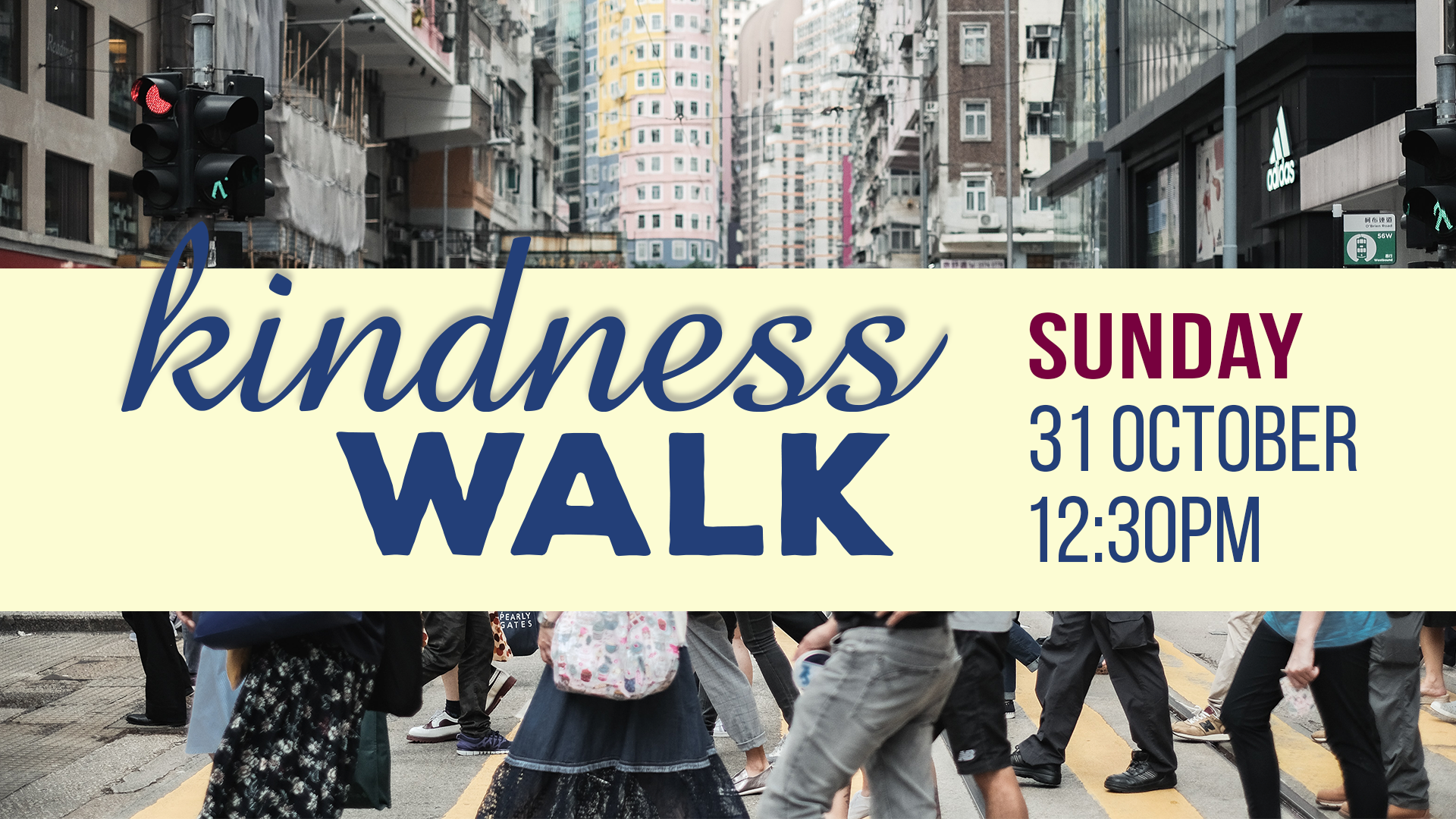 Wings & Fries with the Guys, Wednesday, 3 November: We'd love to have all our men join us at Fini's in Wan Chai any time from 5:00pm - 7:00pm for unlimited wings, fries, drinks and fellowship. Cost is $100. Afterwards, why not cross the street and join the J.John interview watch party at Union Church! Questions? Contact .
One Hour with J.John, Wednesday, 3 November, 7:00pm: Deacon Juliana Rotmeyer will be interviewing Canon J.John, an international evangelist + author renowned for his humour + storytelling. Our Youth are doing his just10 study on the Ten Commandments right now. Register to join either the watch party at Union Church or receive the Zoom link so you can watch remotely. We would love to receive questions that you would like Juliana to ask J.John. Please submit them and register here.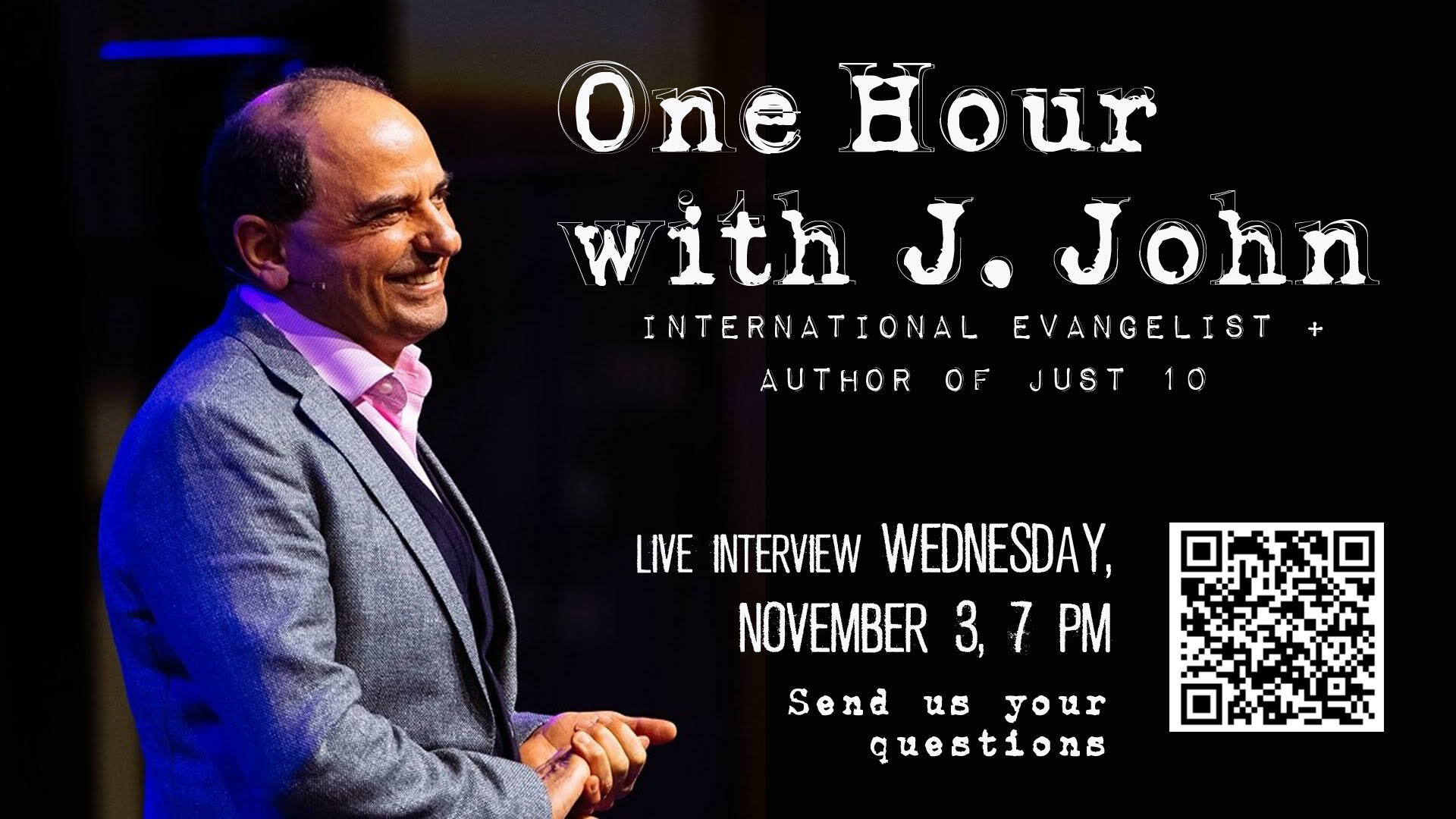 Coffee and Conversation, Thursday, 4 November, 10:30am - 12 noon: Our older yet young-at-heart congregation is invited to meet on Thursday, 4 November. Contact for details. And mark your diaries for subsequent gatherings on 18 November and 2 December.
Men's Retreat, 5 - 6 November 2021. Men, please join us for this great opportunity to get away and discover the power of authentic relationships. Dr. Lance Lee will be our special guest speaker. Lance is one of the pastors at The Vine Church and leads the Men's Fellowship of Hong Kong. As a pastor, psychologist and coach, Lance has a passion for helping empower men to achieve their greatest potential. We will also hear from Union's own Charles Caldwell and Dan Tupps. Register here to reserve your spot!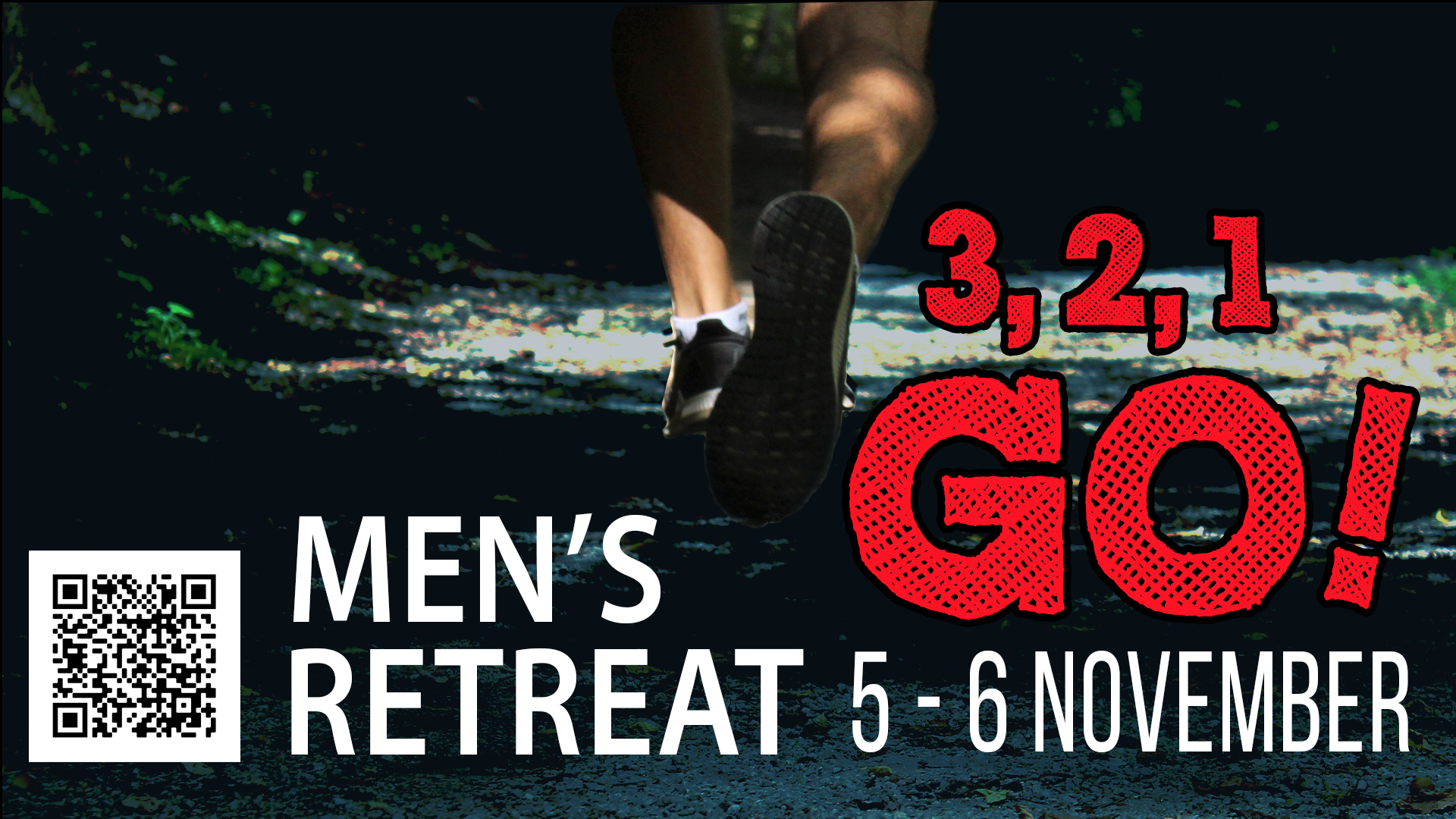 6th Annual Ladies Retreat - 7 WONDERS OF THE WORLD, 12 - 14 November 2021. We have a few spaces remaining for this journey across three days. Step deeper in your relationship with our creator. All Union women are invited to a two-night retreat at South Lantau. It will be a wonderful time of worship, fellowship and teaching. Don't delay - register now.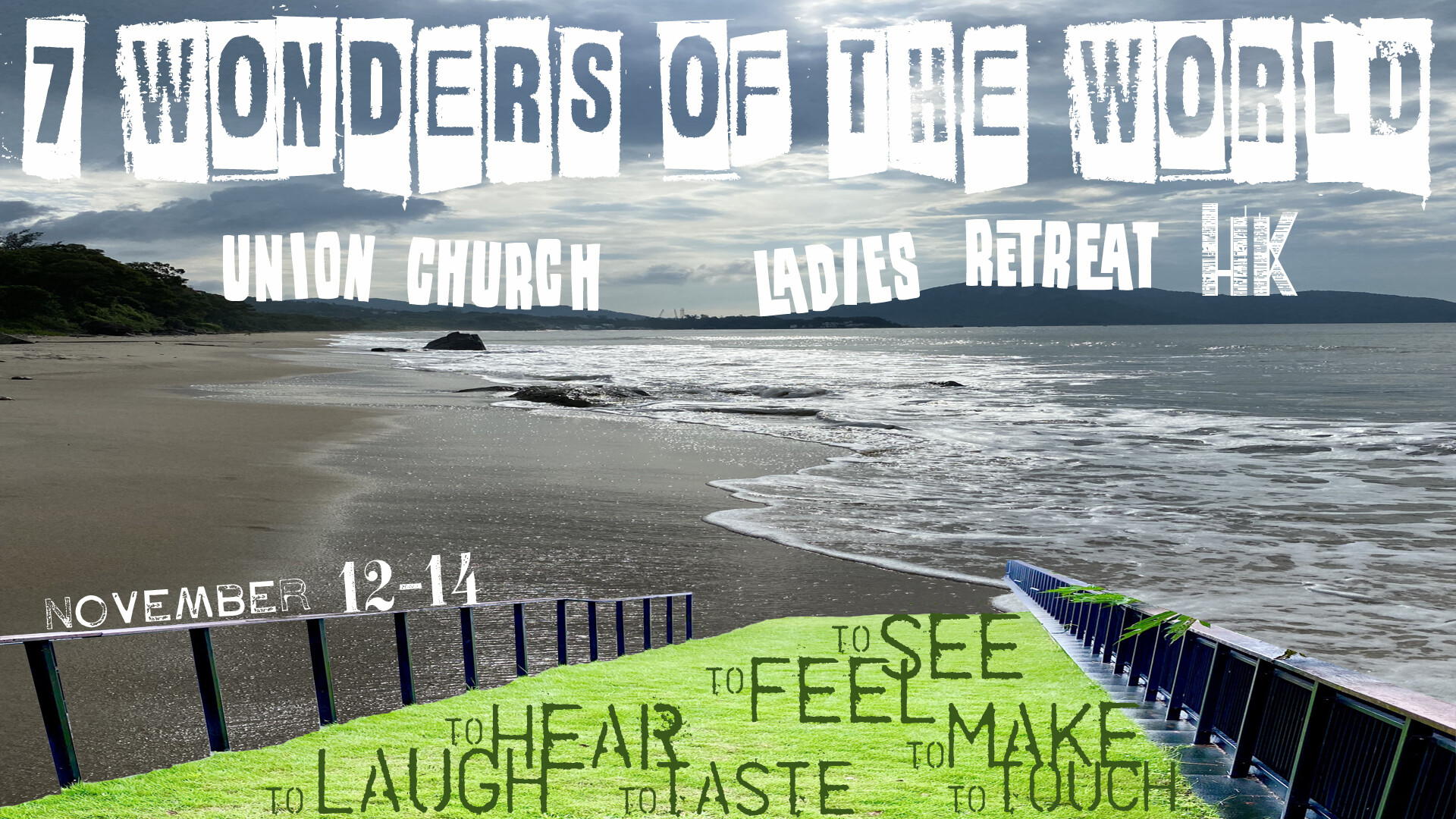 Halftime Small Group Study: Clarify your core abilities and passions and discover creative ways to channel your talent towards Kingdom-significance. This new small group study offered by our Faith in the Marketplace Ministry extends over 6 weekly sessions, online at lunchtime, starting soon at a time convenient to the participants. Express your interest by registering here.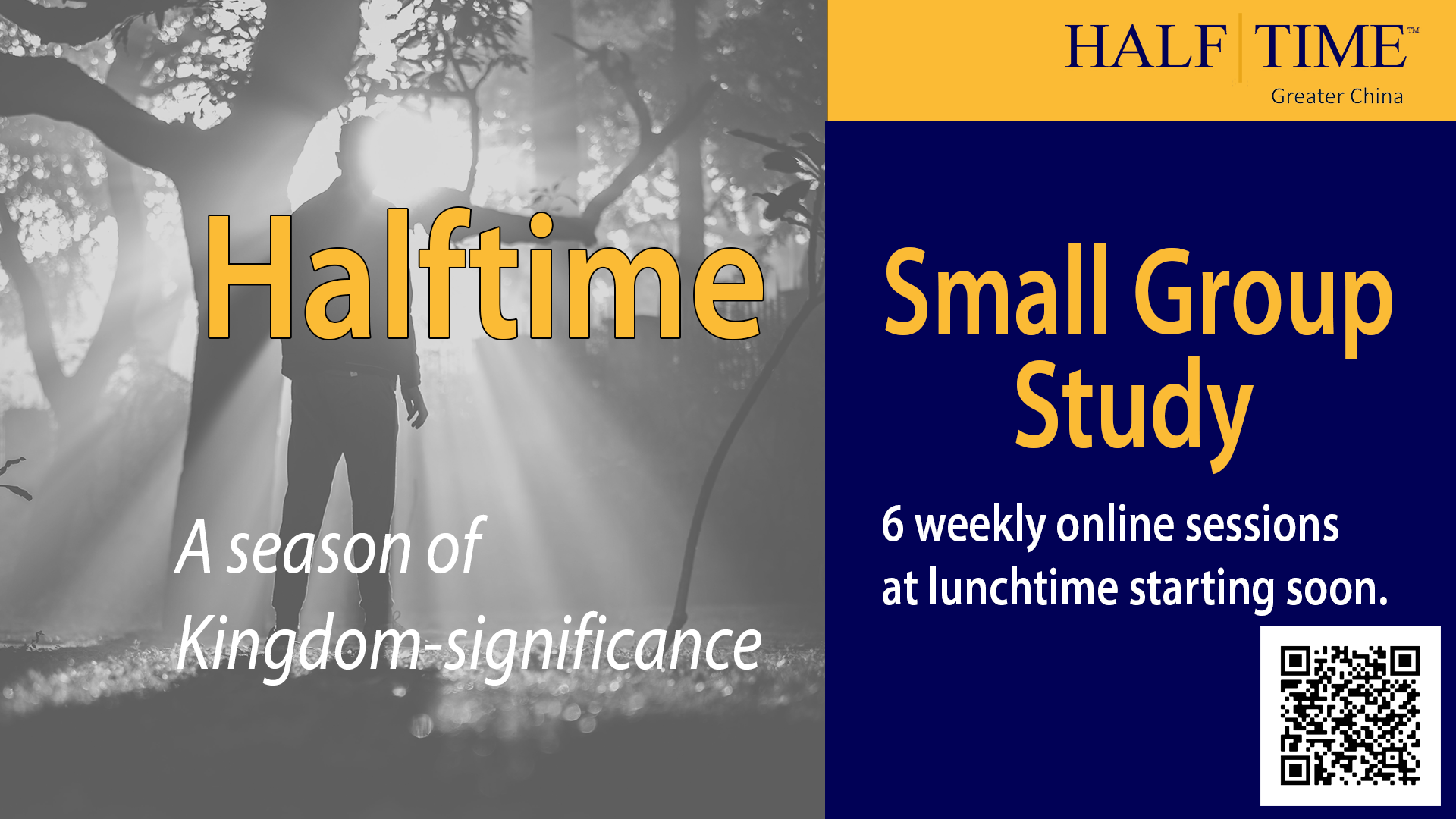 Faith & Work Conference Hong Kong 2021 - Purpose versus Paycheck: The new date for the conference is Saturday, 20 November. Good news! There is now increased capacity at the conference venue and registration has re-opened. Gain innovative ideas about how God is at work in your work. Learn practical tips for handling office politics, tricky ethical issues and challenging work relationships. Join the Union Church team at Island ECC!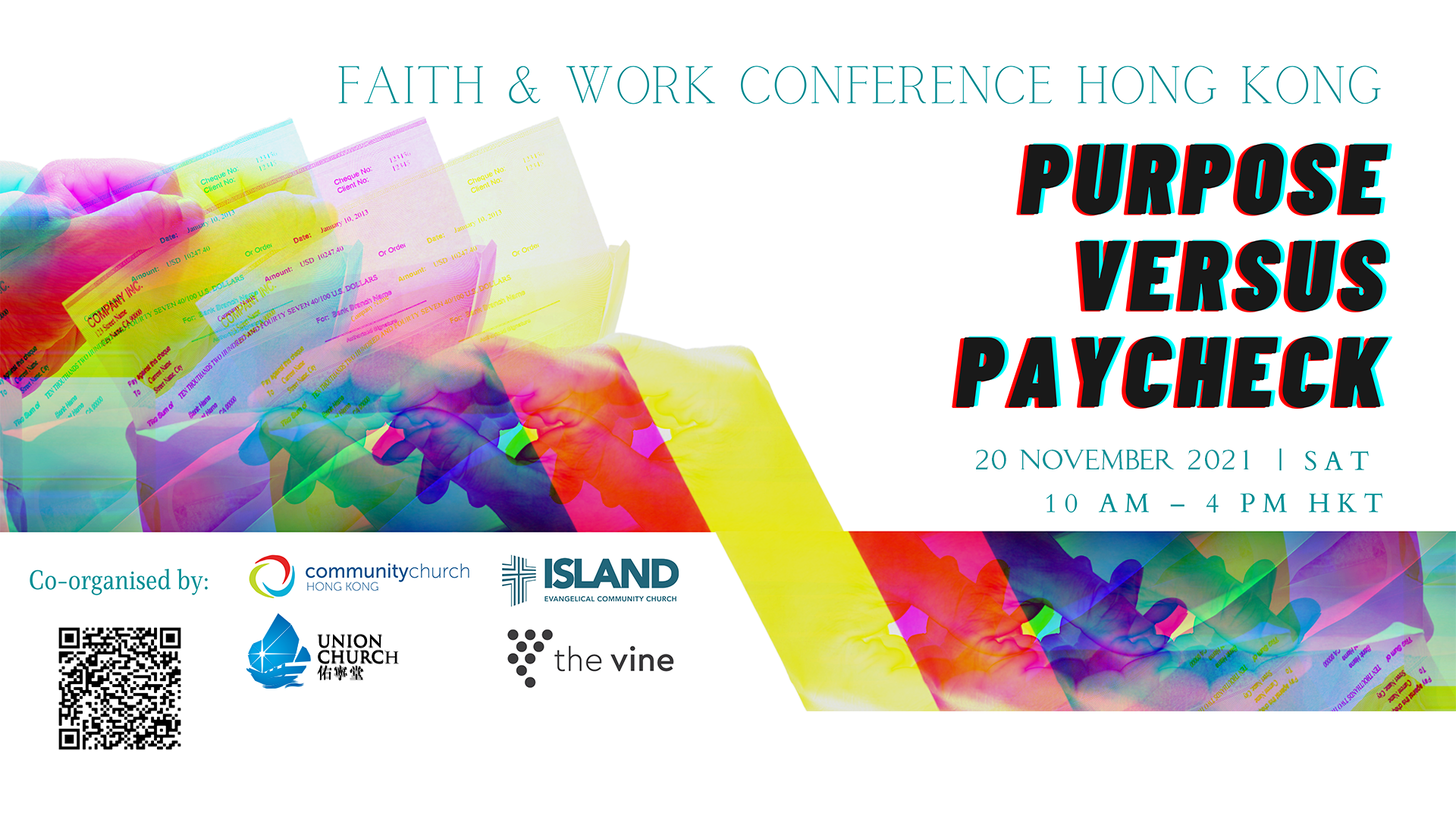 KINGDOM KIDS
Hallelujah Party: Saturday, 30 October, 3:00pm - 5:30pm. We have a great interest from the general public for this event but we have limited spaces available and so we encourage our Kingdom Kids families to register before the end of this week to join in the fun of "The Adventure of Noah." Spaces will be released to the general public after this weekend. There will be lots of games, prizes, crafts, photo booth and live performance by Dove Tales Theatre. Register here now and don't miss it! Bring your friends along too.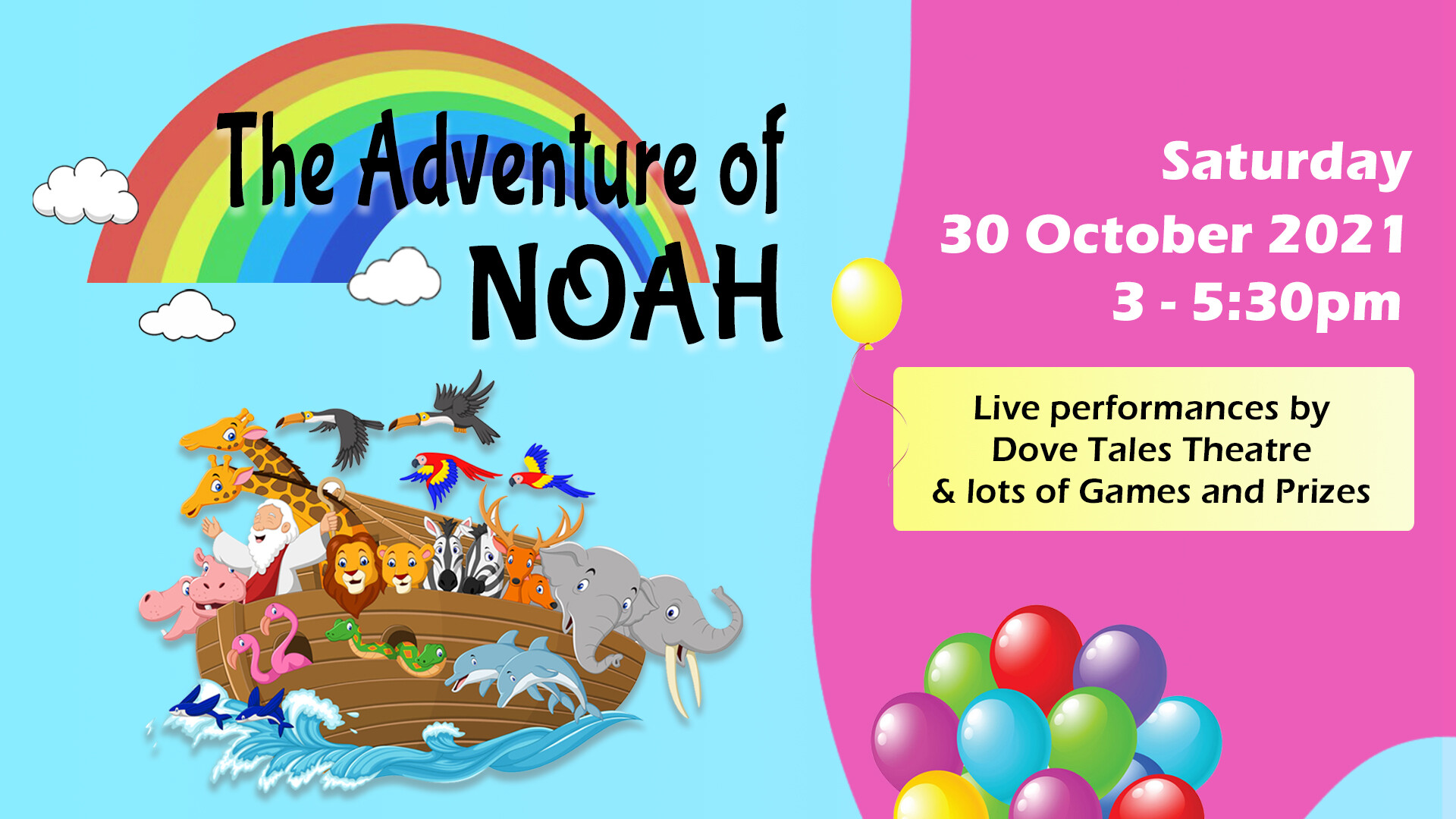 Children's Christmas Musical Audition - Sunday, 31 October, at 9:45am and 11:15am:
We will have our final auditions on Sunday, 31 October during Sunday School sessions and we look forward to seeing all of our children participate in this year's Children's Christmas Musical.
Kingdom Kids upcoming events - mark your family calendar:

Children's Christmas Musical: Sunday, 12 December 2021, 9:45am and 11:15am
Children's Christmas Musical Dress Rehearsals: Sunday, 5 December, 12:30pm - 2:30pm and Saturday, 11 December, 8:30am - 11:30am
Children's Christmas Party: Sunday, 19 December, 9:45am and 11:15am
Children's Christmas Outreach: Sunday, 19 December, 3:00pm - 5:00pm - St. Barnabas' Society and Home
Creche & Sunday School Arrangements: Children ages 0 - 3 years old are welcome to join our Creche Centre and children ages 3 to 10 years old are invited to join us for Sunday School. Families attending in-person services must be successfully registered before Thursday, 12:00pm. Thank you.
In-person Sunday School: 9:45am and 11:15am
Online Sunday School: 11:15am - the Zoom link to the online class will be emailed to families with children registered in our Sunday School programme for the year 2021-2022.
Kingdom Kids Sunday edition is available at the end of the 9:45am and 11:15am worship services on the Union Church website or Facebook page.
Sunday School Registration 2021-2022: Registration for the academic year 2021/2022 is open. Children ages 0-10 years old enrolling in our Creche and Sunday School programme must be registered by completing the form HERE. Registration forms are also available at the Children's welcome table. For more information, please visit Union Church's website or contact us at CHILDREN or 2101 0414.
YOUTH
Friday Youth – 22 October – Tomorrow! We are jumping back into our study of the 10 Commandments with J.John's just10 as well as having joint dinner and worship. Juniors (11-13 years) and Seniors (14-18) will have dinner together at 6:00pm, worship at 7:00pm, and then the just10 lesson following. Juniors will be dismissed at 8:30pm.
Sunday Youth – 24 October – Youth are invited to Ps Michele's home at 11:15am for a lesson and a time of fellowship. Juniors (11-13) are doing a study on the book of Ephesians, while the Seniors are studying the book of Revelation and the challenging messages it faces us with! Please contact Hunter at 6466 5080 if you have any questions.
Wednesday Youth – 27 October - This Wednesday we will continue our "Network" study, a look into what spiritual gifts God has given us and how we can better use them to build His kingdom! We will meet at Union Church Youth Room at 6:00pm and dismiss no later than 8:00pm.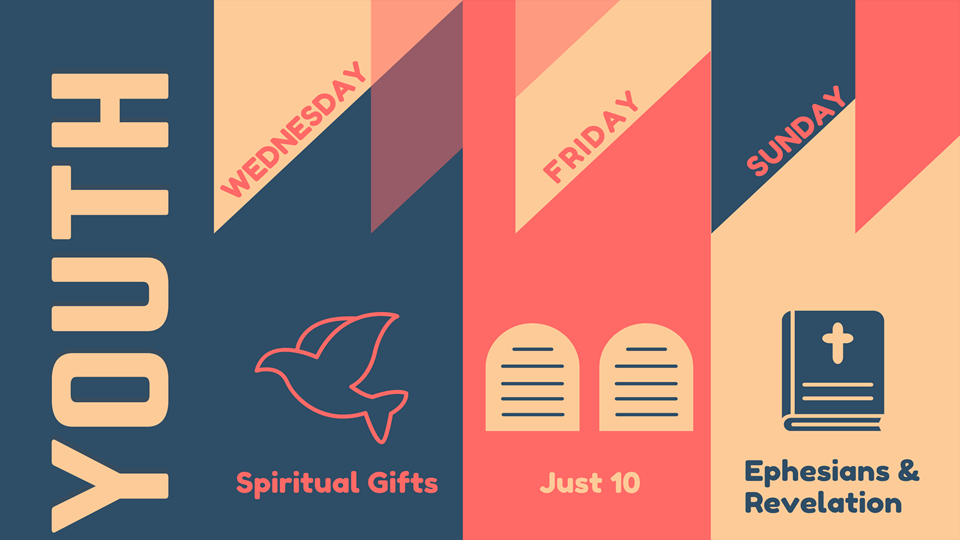 MISSIONS
Flourishing Future, Mongolia: Please pray for the people of Mongolia. 2,500 people are infected by COVID daily, including their staff and community families. It is already -7 degrees C in Ulaanbaatar and heading down to -40 degrees C in the weeks and months to come. Pray for people's protection from illness and the severe winter, for sufficient food and fuel, and the people's souls and hearts.
10.10.10 Special Offering for Hong Kong Church Network for the Poor (HKCNP): Thank you to those who have given to this anti-poverty initiative. We will share about the giving outcome in the coming weeks. We are grateful that nine people from Union Church served the underprivileged in Tin Shui Wai during the Bless the City event.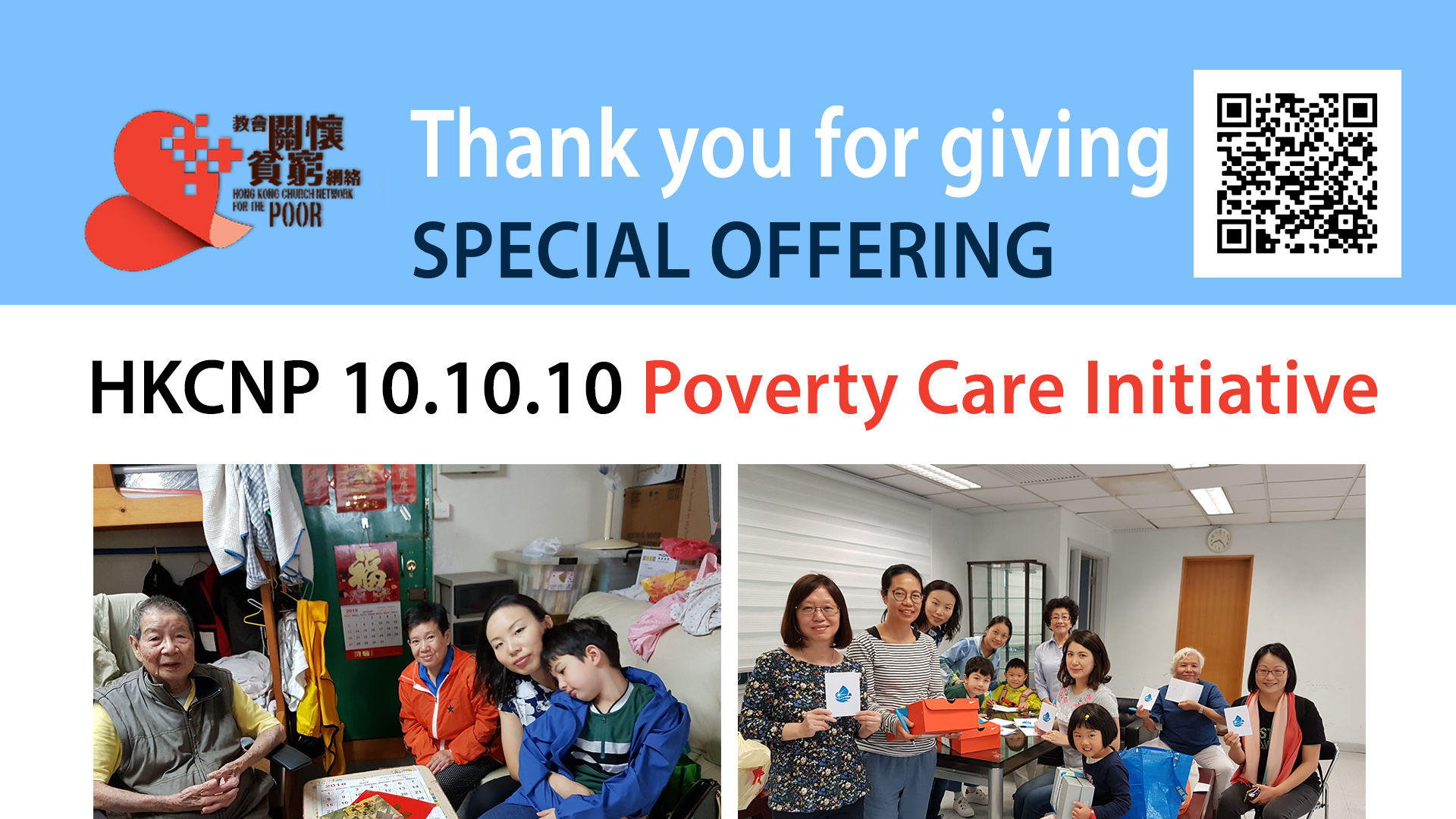 Light of the World Church and Preschool, Myanmar: Thank you praying for the Vums' son, Caleb, whose health is improving! Please pray for 80 year old Daw Pan Wa who needs surgery on 2 November and must strengthen physically in preparation. Please continue to pray for the well-being of the students at the preschool and that they experience the love of Jesus.
International Care Ministries (ICM) - Let's pray for a fruitful 17th annual banquet on 28 October and that much-needed relief is given to the ultra-poor in the Philippines. This past year they have endured COVID and strict lockdowns leading to reduced income, health needs not being treated, and for many families, chronic hunger.
Meet our Ministry Partners: This is a great way to find opportunities for you to pray, serve and support God's mission and work in Hong Kong and internationally.
Sunday, 14 November - Sons & Daughters and Asian Development Ministries (SALT)
Sunday, 9 January 2022 - Alpha Hong Kong
and more visitors in the new year.
Save the date - Missions Christmas Fair, Sunday, 28 November
The support from your friends in a small group is tangible demonstration of God's love for us. If you aren't currently in a small group, this is a wonderful time to try it out. There are groups for women, men, couples, day-time, night-time, etc. Contact for more information and pick up a Small Groups pamphlet from the welcome desk at church.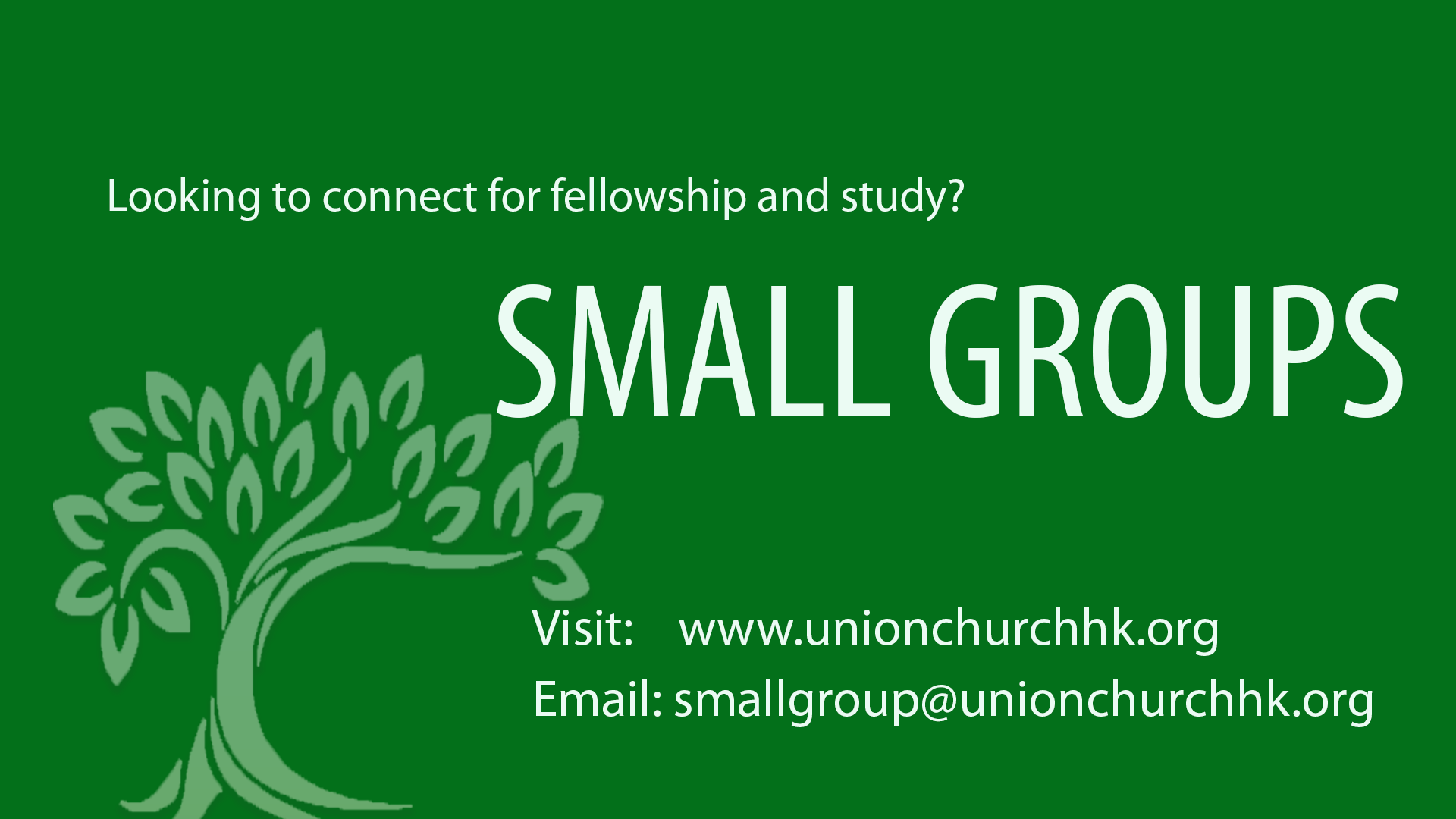 Families in Need (FIN)
Our FIN ministry helps people in need with their basic monthly needs. If you can help we would be grateful. Please mark your envelope "FIN". Also, rather than give directly to people in need in our congregation, may we ask that you refer these individuals to our Families in Need committee and Pastor Michele? Thank you.
Pastoral Care and Prayer
Need prayer? Reach out to us confidentially at .
Stephen Ministry
We provide high-quality, confidential care to people who are hurting through our Stephen Ministry programme. Contact Pastor Michele if you would like to know more about the programme or meet with a Stephen Minister.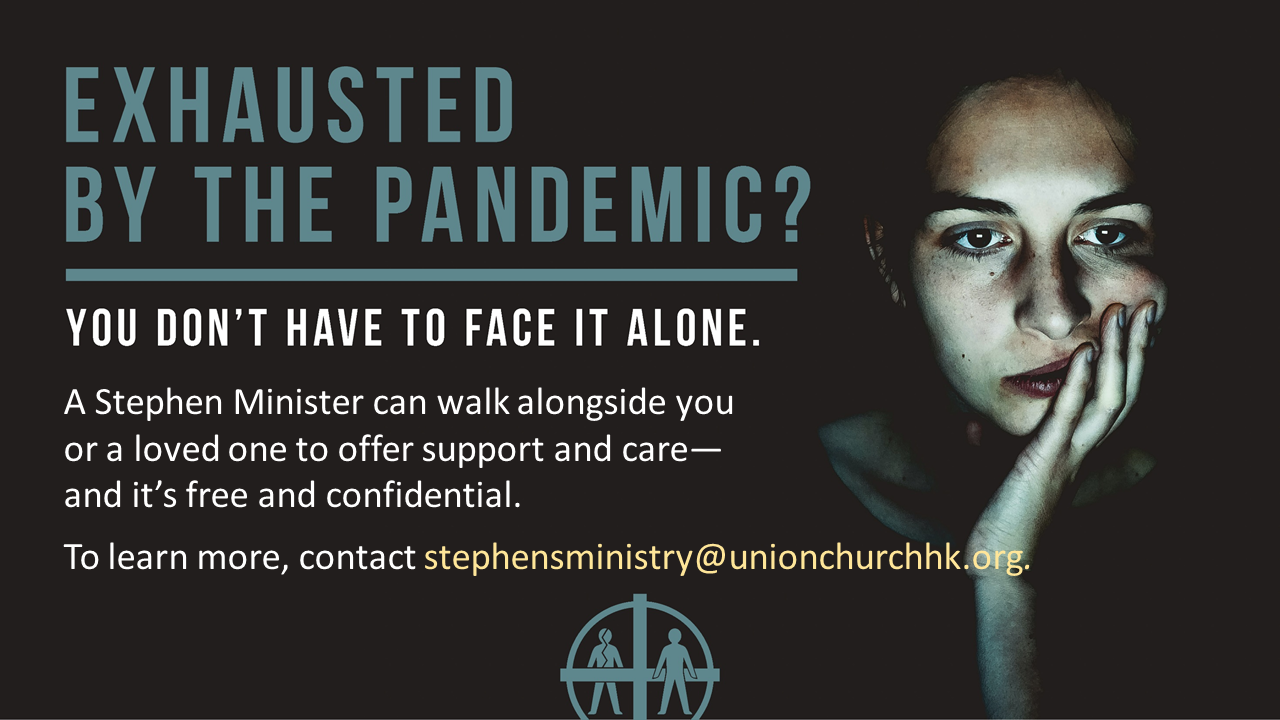 Sanctuary Flowers
If you wish to donate flowers to honour a birthday, anniversary, birth or in memory of a loved one, you may sign up on the flower calendar on the notice board or email . Thank you.
Last week's sermon
"Living Faith: Tames the Tongue" Rev Dr Michele Bland
Social Media
Please follow Union Church Hong Kong on Instagram, LinkedIn, Facebook and YouTube and share with your friends and family. Do you have images, video and stories for UC social media? Please send them to Bronwyn at .