U Matters
At our Thanksgiving service Sunday, a young woman came up to me and said, "I am thankful for Union Church. I am thankful that we have a place to come and worship every Sunday." My response, "I am thankful that the Filipino congregation prays for our entire church on a regular basis." As individuals, and as a church, we have much to be thankful for.

Stewardship begins with gratitude. Stewardship is an acknowledgement that everything we have comes from God and belongs to God. The psalmist wrote: "The earth is the Lord's, and everything in it, the world, and all who live in it; for he founded it upon the seas and established it upon the waters" Psalm 24:1-2.

Our calling is to be good stewards of all that God has given to us. Just like God called Adam and Eve to tend to the garden, we too are to be active gardeners. As I was reading this week, I read of the many gardens in which we are to steward:

• the garden of the world/ecology
• the garden of money/economics
• the garden of the city/nation
• the garden of our mind
• the garden of our body
• the garden of our moral choices
• the garden of our soul
• the garden of our time and talents
• the garden of our emotions/psychological well-being

Although this list is a bit overwhelming, and still not conclusive, it acts as a gentle reminder of the many spheres in which we can, and do, operate. With limited time and resources, it is important to consider how attentive we are to each garden. We steward for today, but like all good gardeners, we also steward for the future. Are we being good stewards of all that we have been given?

This is our last Sunday of a Stewardship focus and this Sunday we celebrate St. Andrews Sunday. We hope you can join us.

Blessings,

Pastor Michele

P.S. I am thankful for modern technology as it helps us connect. Last week Monte hosted her small group through ZOOM and we managed to host a ZOOM prayer meeting. We invite you to join ZOOM again this week, Monday, November 25th, at 7:00 p.m. To join, use the link - https://zoom.us/j/6695129622 or the QR code.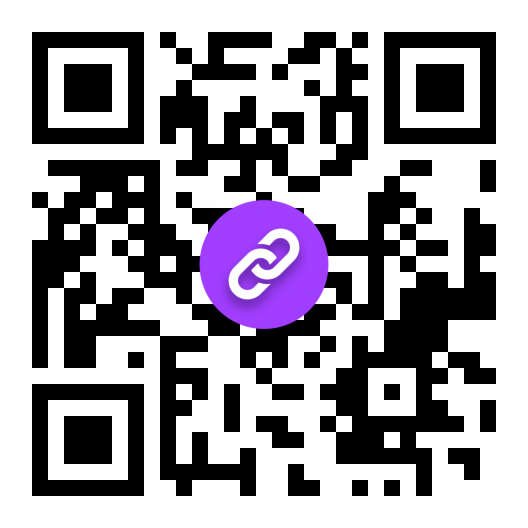 Thoughts on Stewardship from Committee of Management Members
Many years ago I heard a Union Church sister sing a song of praise to the Lord for gifting her with a second baby. I was deeply touched.The refrain focused on the words "trust and obey". I was moved at how the Lord wanted her (and me) to trust Him and obey him with every aspect of our lives, even with our heart's deepest desires.

This is a season when we talk about giving of our resources - sharing our talents, volunteering our time, and tithing our income. I like to think I am pretty generous with my abilities, my time, my encouragement, my discipleship. But do I give financial resources to the church abundantly and joyfully? Do I trust and obey the Lord enough to freely give (give back, actually) as He instructs?

I should. After all He has been faithful to me to provide for my family needs. Our family was in crisis a number of years ago. Instead of our funds drying up as the balance sheet indicated, He opened the storehouses and "windows of heaven", providing bountiful gifts from the Body of Christ. He also provided work and cost saving measures at just the right time. I experienced radical generosity first hand - how can I not reciprocate?

I do...yet honestly, I still struggle not to be anxious about next year or the next month. I grapple with being content with what I have. What I am called to do, however, is to "Trust in the Lord with all your heart and lean not on your own understanding; in all your ways submit to him, and he will make your paths straight." (Proverbs 3:5-6)

I can continuously praise Him for His steadfast love and faithfulness. He does not fail. He delights in us and wants the best for us. I must trust His plans, priorities and provision for my life. I can keep my hands and heart open as I give to Him (they are really His) through my tithing at Union Church, and as I volunteer my time and talent. God is good!

Bronwyn Alexander (Secretary to CoM)


This Week
Christmas Missions Fair, 24 November
We have lots of our missions partners coming to sell items to raise money. Come and buy some early Christmas presents.

Semi-Annual Ladies Dinner, 25 November
Join us for an evening of worship, great food, and a talk by Sonia Lee. You won't want to miss this. Sign up in the foyer, use the QR code, or this link - https://forms.gle/VidNpUqZ42fMuHbV6 . Bring a friend.



Christmas Banquet - November 29
You are invited to this year's Christmas Banquet! Join us for a night of laughter, entertainment and fundraising for Kids International Ministries and Youth Missions!
When: Friday November 29, 6:00 - 9:00 PM
Where: Union Church Sanctuary
What: Dinner, Live Auction, Entertainment


Recharge
Join us for dinner, worship and study together on Wednesday nights, 7:00 - 9:00 PM.
Study opportunities include:
- Celebration of Discipline: Richard Foster's classic book on Christian disciplines (see below for more details).
- Youth: Gospel of John
- Revelation with Chris Fung
- Young Adults: Jonah, the Prodigal Prophet
Celebration of Discipline: We are thrilled to share the opportunity to learn from so many of our own people on these foundational discipline of the Christian life. Books are available ($120) if you'd like to read along, but are NOT required to participate in the class. Join us for as many as you are able.
November 27: Solitude with Juliana Rottmeyer
December 4: Fasting with Terri Appel
December 11: Simplicity with Monte Peterson


Opportunities
Right Now Media
We're excited to give you free access to RightNow Media, a wonderful library of video resources for all ages to help you develop and grow as both a disciple of Jesus and disciple-maker. Link to join:https://www.rightnowmedia.org/Account/Invite/UnionChurch

'The Three-Mile An Hour God' Retreat
November 23, 2019, Bethany Retreat Centre, Cheung Chau: A weekend guided retreat offered by Basileia.

American Thanksgiving Service at St. John Cathedral, Thursday 28 November at 12:30 PM

Elderly Home Visit
Join us in sharing God's love with the residents of China Coast Community on Saturday, November 30, 2:00 - 4:00 PM. 5 more spots available; please sign up at the Welcome Table! Contact with questions.

Prayer Walk, Sunday 1 December 12:30 PM
Please come and join our Prayer Walk from Sunlight Tower to 22A Kennedy Road.

Join the Union Team:
We are looking for an Assistant Youth Director, and a Crèche Coordinator. Please contact stating which role you are interested in. We will contact you with more information about the role.


Save the Date
The 5th Annual Ladies Retreat will be held in Penang on Friday February 28th to Monday March 2nd. There are early and late flights available to accommodate individual preferences. Hope you can join us. Details are forming; if interested let us know by signing up at the welcome table, by using the QR code or the link - https://forms.gle/5Z9vdgVmDsMQUTiX9.

Prayer at Union
All are welcome to join us for weekly prayer.
Tuesday Morning Prayer - 7:30 AM
Wednesday Prayer and Discernment for Union Church - 6:15 PM to 7:00 PM or 7:45 PM to 9:00 PM

Discernment & Prayer Group:
Thank you for joining us in prayer and discernment for Union Church, both individually and corporately. Now that several weeks have passed and as previously mentioned, we would welcome the opportunity to hear what the Union Church community is discerning. In the coming weeks there will be opportunities to share as we would like to hear from you. If you would like to send any comments, please look for a box at the Welcome Table. Additionally, the Deacons will continue to meet with small groups and other pockets of the congregation. If you are not in a small group and would like to meet up with any of our Deacons, please look for opportunities to do so next week and in the meantime please do not hesitate to contact us.


Youth
Friday Youth Group/Senior Kindness Walk – Friday November 22
This Friday, our Seniors (14-18) will participate in a kindness walk – an opportunity to give back to our surrounding community, with Impact HK taking us around to distribute necessities like food, water and toiletries. Seniors will meet at 6pm @Union before heading out for the activity. They will return for dinner and dismissal at 9pm.
There are a maximum of 20 spots for the walk! Please sign up with Hunter at
Juniors (11-13) and non-participating Seniors will come to Union at 6pm as usual for small groups and dinner!

Sunday Youth Group – Sunday November 24
Youth can attend at either 9:45 AM or 11:15 AM in Indigo Hotel 29/F
Juniors (11-13) will be following the Be Bold curriculum, dealing with big questions around their faith.
Seniors (14-18) will be starting a new series in anticipation of the Advent season.

Wednesday Recharge – November 27
We are continuing with the Gospel of John Series by Joe Boyd! In his one-man performance of the Gospel of John, Boyd combines theatre, comedy and sermon to explore John in a entirely new way. We will be watching 30 minute segments of the video and then discussing together.


Kingdom Kids
Parents In Prayer
Parents in Prayer will be on recess and our monthly prayer meeting will resume on the third Sunday in January 2020. We encourage all our parents to continue to lift up all of our children in prayers daily and may God's peace, love and joy be with us all as we welcome this Advent season. Deacons and ministry staff are still available for prayer support after church service, please enquire at the Welcome Table.

Children's Christmas Musical: Sunday, 8 December, 9:45 AM and 11:15 AM services
We are excited to inform you that this year's Children's Christmas Musical will take place on Sunday, 8 December 2019 at both the 9:45 AM and the 11:15 AM services.
Important dates for this year's Christmas Musical Rehearsals:
Sunday Rehearsals - 24 Nov, 1 Dec
First Dress Rehearsal - Sunday, 1 Dec, 12:30 PM to 2:30 PM
Second Dress Rehearsal - Saturday, 7 Dec, 8:30 AM to 11:00 AM

Children's Christmas Community Outreach
Home of Loving Faithfulness (HOLF): Saturday, 14 Dec 2019, 1:00 - 5:00 PM
Join us as we share the joy of Jesus's birth with the residents and workers of HOLF through our mini Christmas Musical Play. Transportation to and from the HOLF centre will be provided.
St. Barnabas Society & Home: Sunday, 15 Dec 2019, 4:00 - 6:00 PM
Kingdom Kids will be leading a Children's Christmas Program for the children in the care of the St. Barnabas Society. Families are invited to join us and share Jesus's love with the underprivileged families.

To join the above outreach, please REGISTER at , or at the Welcome Table.

Sunday School 2019/2020 Registration
In order to help us serve your family better, we would appreciate it if you could kindly register your children HERE. All children enrolling in our Sunday School and Creche Center MUST BE REGISTERED by filling in and signing the Registration Form. For more information, please visit Union Church's website or contact us at or 21010414. Thank you.


Missions
In keeping with the history of our church and the Great Commission, Mt. 28:18-20, we are excited about missions.

We are excited about the many ministries we support annually, both locally and internationally, and we hope you take advantage of opportunities to get involved. Each week, there will be a missions committee member at the welcome table; please ask them how you can participate or if you have questions. Additionally, please tune in to the video in the foyer to learn more.

We hope you welcome the many Lutheran Theological Students from Myanmar, Laos, and Thailand who are attending Union.

Sons & Daughters
Sons & Daughters share God's love with men and women in the red-light districts of Hong Kong. They have asked for our assistance with providing practical items, such as food, toiletries, and household items, for use in their drop-in centre and family home. If you are willing to donate items, please see the list of items needed at the Welcome Table.

To get involved with these and other ministries, please talk to any member of the missions committee: Nick Appel (Chairman), Kathy Foley (Secretary), Dennis Hopton, John Jamison, Melody Landes, Jeff Cheung, KK Ip, Yan Yu (Deacon), Catriona Woodrow (Deacon), Michael Birley (COM). Additionally, David Ashton-Howorth and Pastor Michele attend meetings.


Filipino Ministry
Christmas Celebration: 8 December

1:00PM - 1:50PM Congregational Prayer
2:00PM - 2:50PM Bible Study Groups
3:00PM - 4:00PM Worship Service
Every 1st Sunday of the Month from 9:00AM to 12:00PM Outreach & Evangelism.


Stephen's Ministry
A Stephen Minister can help. Stephen Ministers are members of our congregation who listen, care, encourage, and provide emotional and spiritual support to people going through a crisis or a difficult time. Please contact Pastor Michele if we can help ( )


Small Groups
Small groups are one of the main ways we connect with each other and connect with God, learning what the Kingdom of God is all about. Interested in joining or starting a group? Contact Monte Peterson.


Ladies
Fertility & Pregnancy/Infant Loss Support Group - Struggling and could use some fellowship, friendship and support? Contact Sonia Lee.


Baptism and Membership
If you have been attending Union Church for a while and have never gone through the official process to become a member, now is your chance! Please collect a green form and make it official!
If you have never been baptised and are interested, please see Pastor Michele.


Family in Need (FIN)
If you would like to help support our family in need ministry, which helps people monthly with basic needs, please mark your envelope "FIN".


Protest/Weather Procedures
In the light of the recent protests and their impact on Hong Kong, we need to ensure the safety of our congregation and staff. We will always try to hold our services as normal, but we will implement the following procedures for our Sunday services when needed:

• All services will proceed as normal as long as there is no protest planned for the area directly around Sunlight Tower.

• In case of spontaneous events that might impact our congregation coming to Church, then our staff will make a decision on whether to suspend services. An email will be sent to all of our members to inform them of which services will be suspended.

We will try wherever possible to give as much notice as possible should we feel the need to suspend any service. Please make sure that you check your email before setting off for Church. You can help us by ensuring that we have your most up to date contact information. If you think your information may be incorrect, please contact

At this time, we would also like to remind you of our Typhoon/Severe Weather policy:

All Church activities remain unchanged when tropical cyclone warning signal number 1 or 3 is hoisted. They will also be unaffected by the amber or red rainstorm warning signals.

When the Hong Kong Observatory issues a 'Pre No.8 Typhoon Warning Signal' on a Sunday, we will complete any service taking place and ask people to leave the Church and make their way home. Services planned for after this will be suspended. When the black rainstorm warning signal or tropical cyclone warning signal number 8 or above is hoisted on a Sunday before 07:30AM, all Church activities (Worship services, Classes, Youth and Children's programs etc.) scheduled at 9:45AM or before will be cancelled. If the signal is subsequently lowered 2 hours before the 11:15AM service, the 11:15AM service will be held as scheduled. If the signal is lowered after 1PM, the Church will remain closed for the rest of the day.