U MATTERS
Last Saturday, our leaders and staff met for a retreat - Imagining Mission in our Neighbourhood. It was a time of worship, prayer, and laughter. We participated in some team building exercises, reflected on scripture, discussed pre-reads and heard about the specific needs in Wan Chai. Our retreats facilitate opportunities for us to grow and work together as a team - to explore ways in which we can love our neighbours.
Martin Robinson in his book The Place of the Parish wrote,
"The parish does not exist to draw people into the Church but is the means by which the message of the Church radiates outwards to seek to touch as many aspects of the parish as possible. In other words, the idea of the parish is not an inward movement that isolates people from the world but an outward movement that acts as the yeast that transforms the whole." p. 23
We are excited about this next new season at Union Church. As we continue to grow and work together - we need to pray. The month of September has been set apart for a focus on prayer. This Sunday we kick off a new sermon series entitled "Moving the Needle through Prayer" and our leaders have prepared prayer devotionals to guide our daily prayer. We encourage you to collect your booklet on Sunday or stop by the church during the week. Together let's pray for this next new season.
Richard Foster said, "We are working with God to determine the future! Certain things will happen in history if we pray rightly. We can change the world by prayer."
Now to him who is able to do immeasurably more than all we ask or imagine, according to his power that is at work within us, to him be glory in the church ~
~ Pastor Michele
WORSHIP SERVICE UPDATES
Currently there is space available at our three services. Please progress with registering as we expect the 9:45am and 11:15am services to reach capacity by Sunday. If you need to alter your booking, please email as so we may offer your space to someone else. Thank you.
For services on 12 September, registration will open at 10:00am on Monday here. We will confirm your registration by email or ask you to select an alternative service or watch the livestream.
Union Church offers three in-person services: 8:45am (Family Communion), 9:45am (Traditional Worship) and 11:15am (Contemporary Worship). The latter two services are available via livestream on our church website, Facebook page, church app and YouTube. Be part of our growing online congregation!
Communion Sunday, 5 September: The 9:45am and 11:15am services will include Communion this Sunday, in addition to the 8:45 service which observes communion weekly. If you are part of our online congregation, you may wish to gather the elements before the start of worship or drop by the office to pick up a pre-packaged wafer and juice.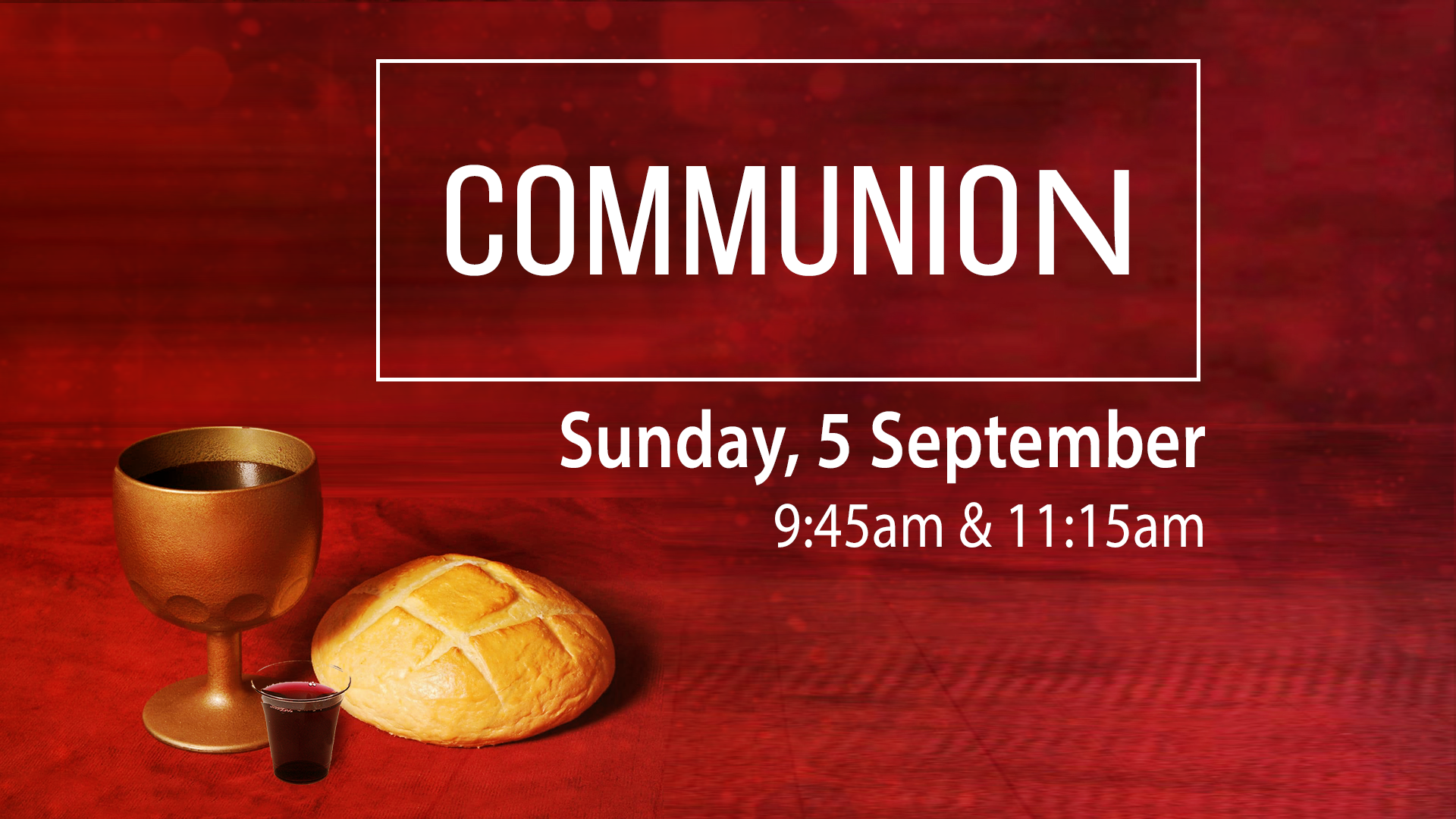 FAMILY NEWS
Prayer in September: As we prepare for our church's next steps we are focusing on prayer in September. We hope the entire congregation prays for ALL aspects of the move back. You may pick up your copy On The Move: Praying God's Way to 22A during the worship services or drop by the church office Monday - Friday 9:00am - 6:00pm. If you wish to have a soft copy emailed, please email Admin.
Prayer at 22A Kennedy Road: Join us on site as we pray for our church. Meet us there Sunday, 19 September, 12:45pm.
4 more weeks of The Grace of Giving! What a season it has been as our church has come together to pray, plan for and finance our new church at 22A Kennedy Road. We sense a quickening, heightened excitement, and a deeper commitment to Christ and one another as we prepare for the move to New 22A. Thank you for your active participation in The Grace of Giving! Look at the sanctuary construction that is moving full steam ahead. The gap in our fundraising just dropped to HK$3.3 million - praise God! If you are moved to give (again), please contact in confidence, or see the details for giving here. May you be blessed abundantly as you give.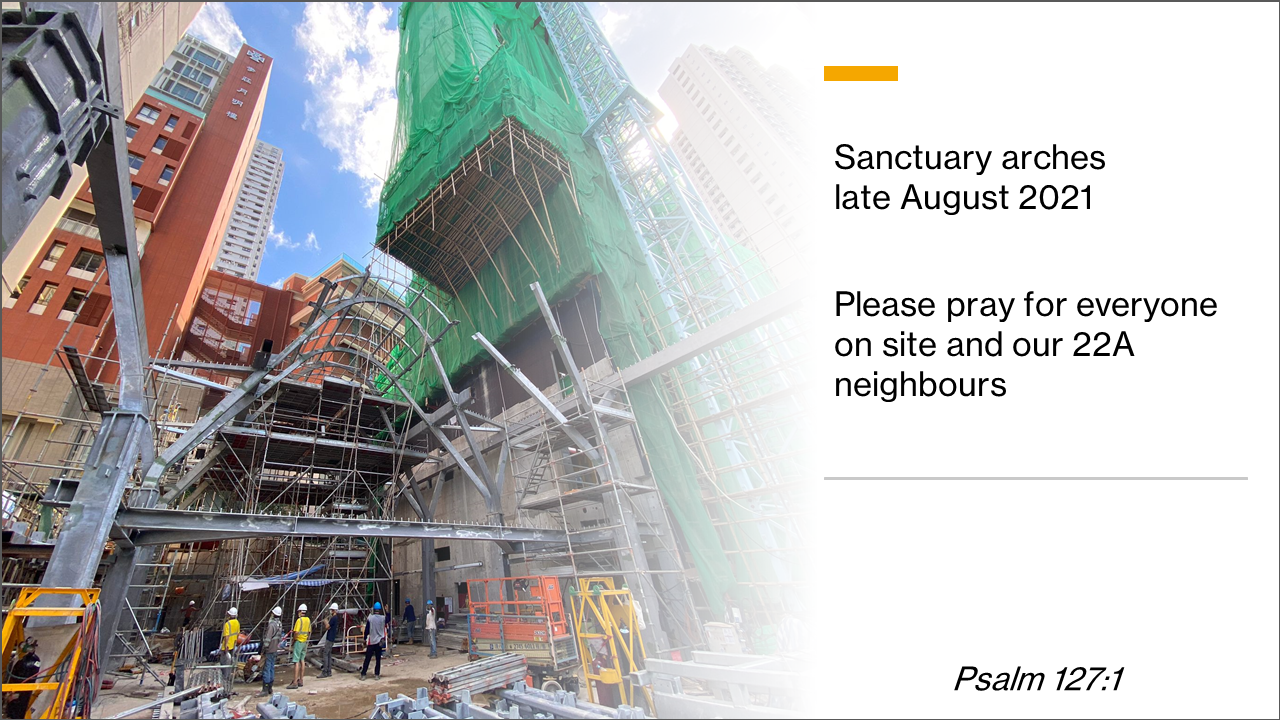 Special Offering for Crossroads: Thank you for giving last Sunday to Crossroads who are making urgent repairs to spalling concrete and power supply that was interrupted by floods. It's not too late to give to our long-time "Friend of Union Church". You can send a cheque written to "Union Church" with Crossroads on the back. Please send it to the church office. You may also pay through our online giving page. Thank you for helping to sustain Crossroads Village in Tuen Mun.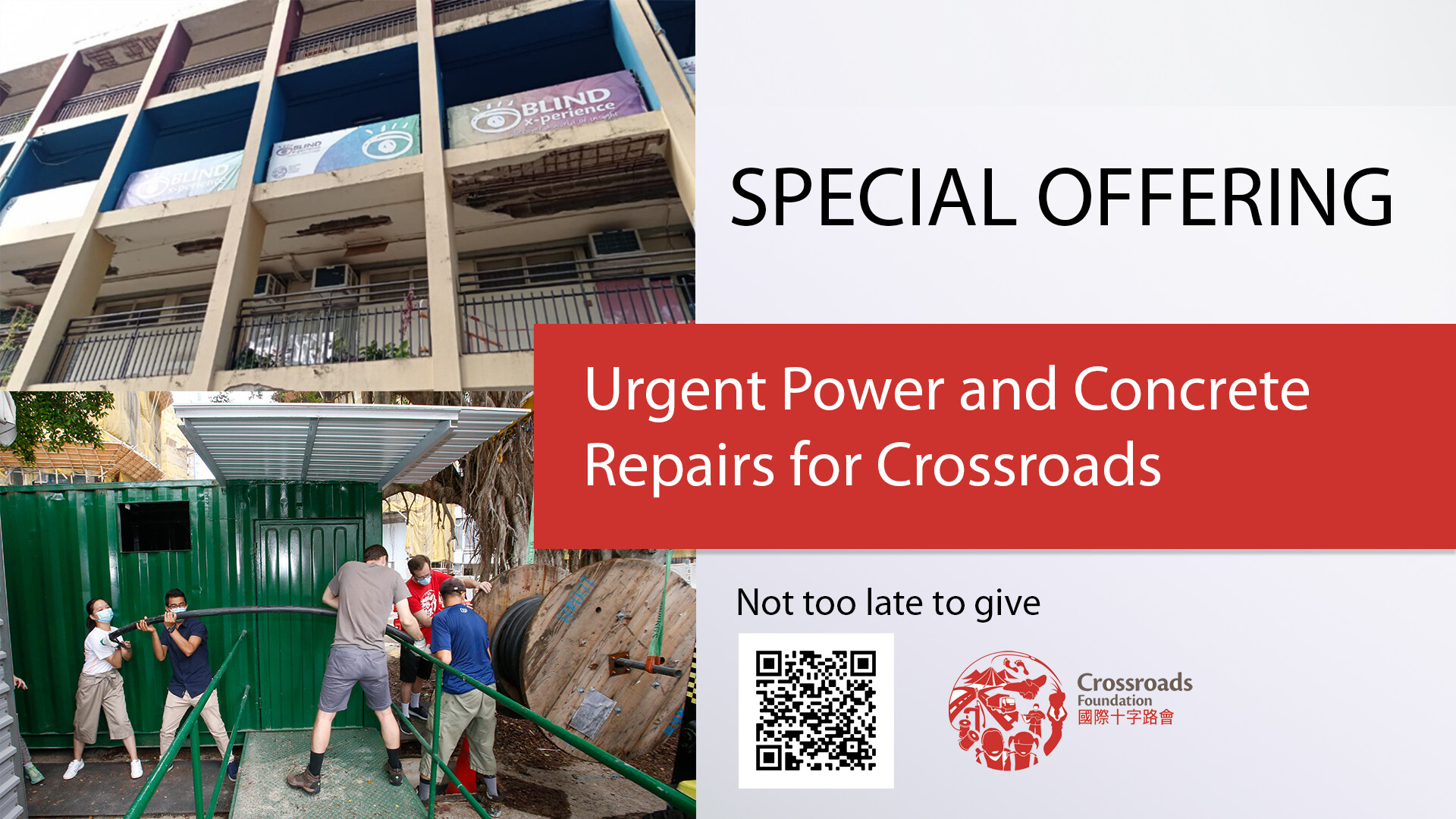 THIS WEEK
Friday Mornings Ladies group kicks off tomorrow 3 September, in-person at church from 10:30am to noon. We will begin the session with a fellowship as we prepare back-to-school gifts for children at Sons & Daughters, one of Union Church's ministry partners. On 10 September we will start the 6-video series by Dallas Willard based on his book "Hearing God: Developing a Conversational Relationship with God" led by Paster Michele. Please contact Ellen Ahn with any enquiries.
Young Adults Study - "Discipleship Explored": Wednesdays at 7:30pm, beginning 8 September. Are you just starting (or restarting) your walk with Jesus? Or perhaps you'd like to grow from a "Sunday faith" to a 7 days / week faith? This journey through Paul's letter to the Philippians is ideal for new believers, those recommitting to their relationship with God, or anyone seeking to grow in their discipleship. For more details contact .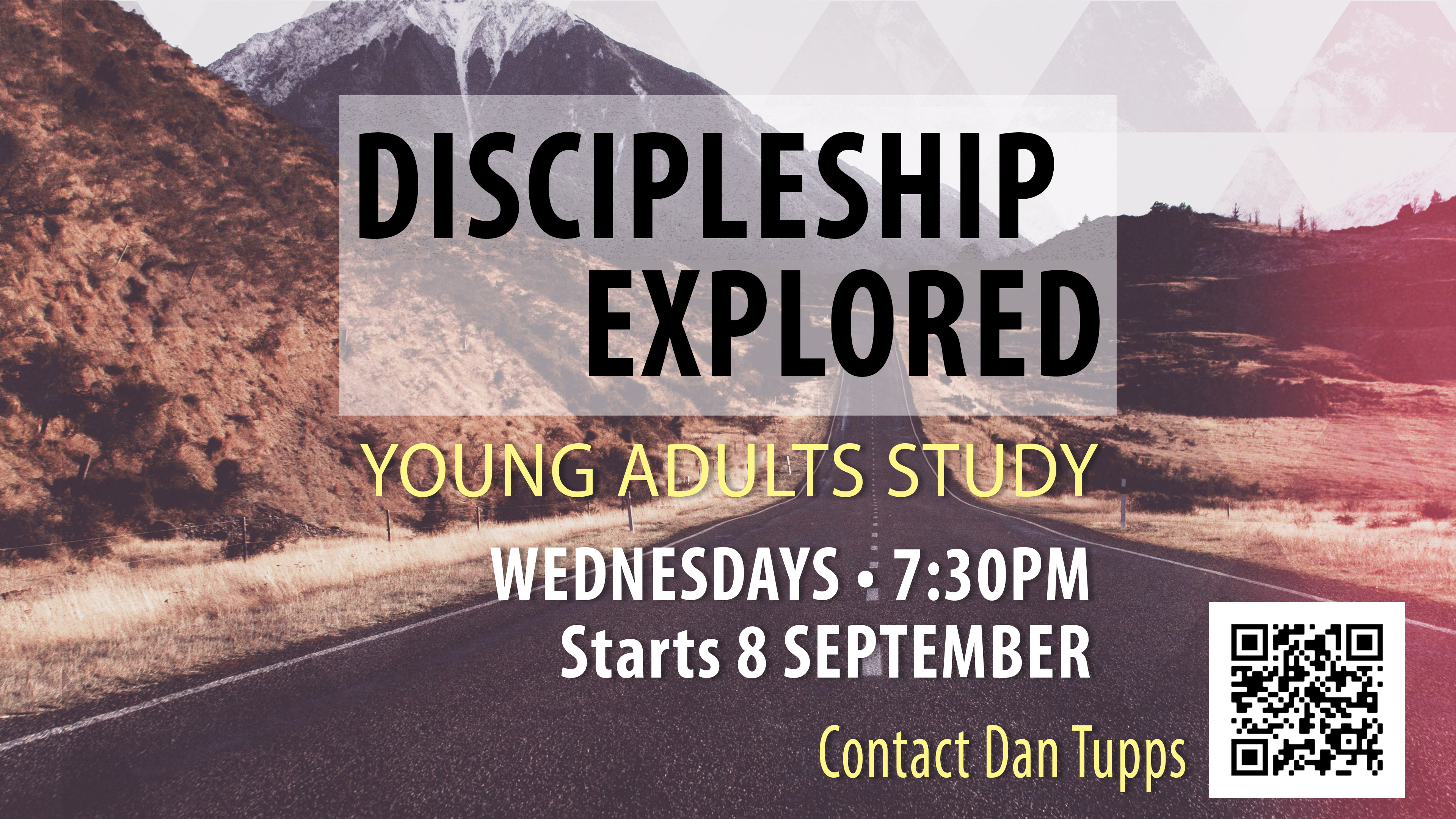 Mother's Choice - Medical and Healthcare Volunteers Needed: Mother's Choice is a local, grassroots charity serving the many children without families and pregnant teenagers in Hong Kong, and is one of our "Friends of Union Church". They are urgently looking for medical and healthcare volunteers. Your contribution could help change the life stories of vulnerable children and youth in our city. If you are interested, please contact .
UPCOMING
Worship Workshop: God Nourishes Us at the Table on Wednesdays, 15 and 29 September, 7:30pm - 9:00pm. Led by King Chau, this in-person workshop invites you to reflect on the teaching of Jesus on Holy Communion and how He is made known to us at the Table. Learn more and register here.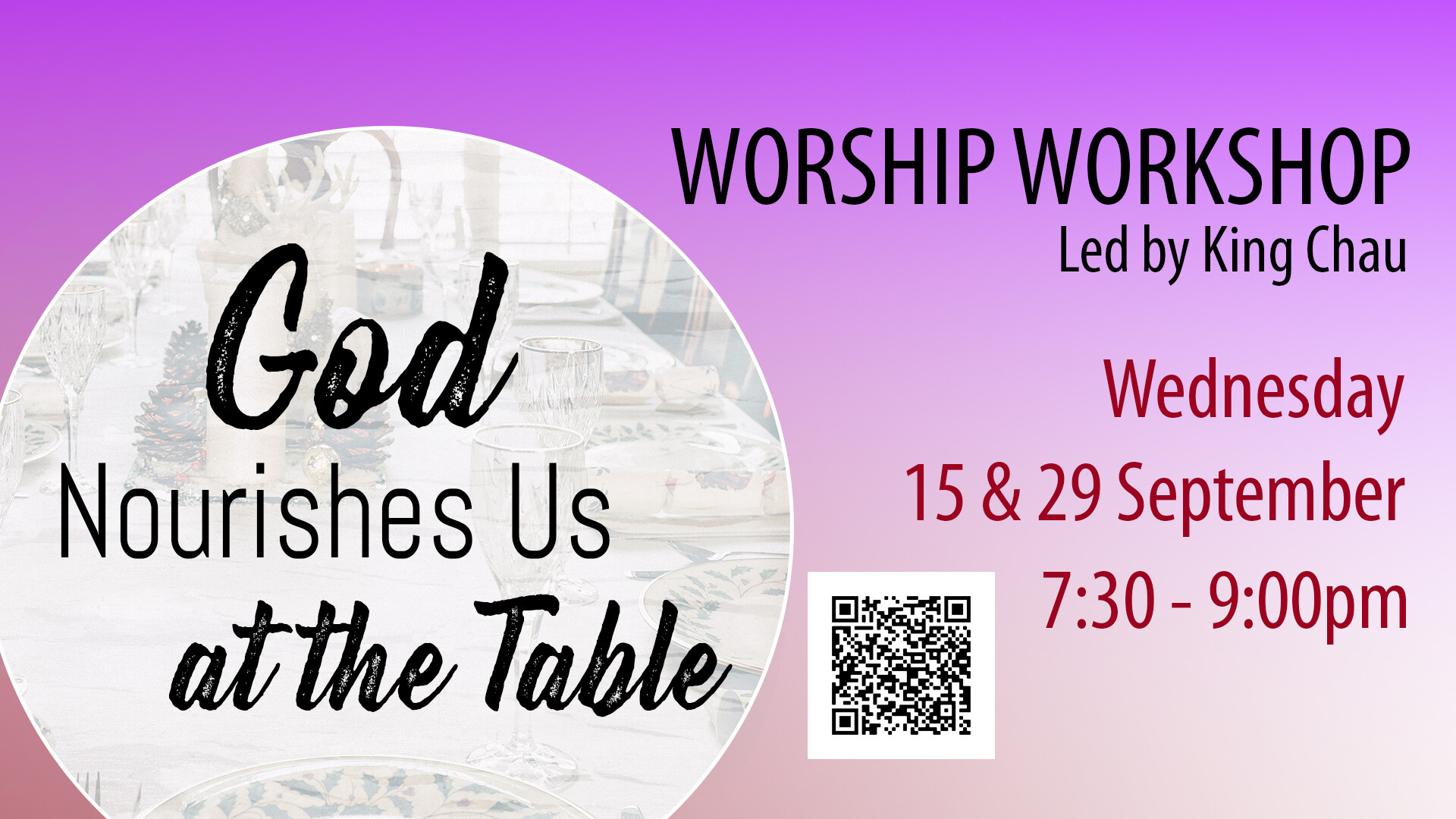 Young Marrieds Lunch: We would love to have all our young adult married couples join us for a special lunch on Sunday, 19 September. Please contact Dan Tupps for more information.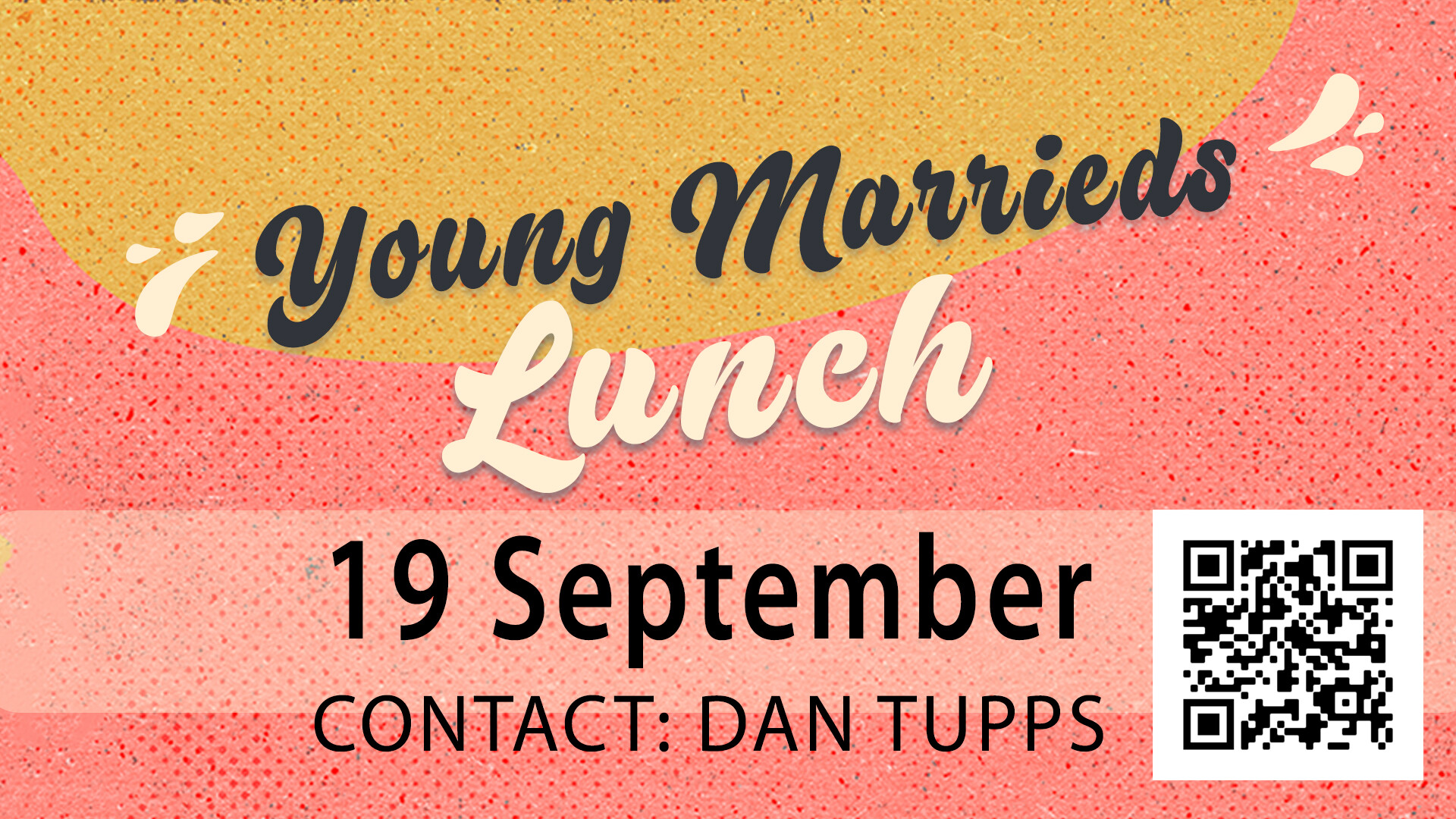 Grace Race Final Push: Remember the fun and friendship of The Grace Race in May? Well now it's time for more. Please join us as we finish the last leg of the race from 20 - 26 September. We only have 1,618km to go, so "LACE UP" and join in! Please register here.
Coffee and Conversation: We had a wonderful kickoff last month as our older congregation connected and enjoyed fellowship with one another. We will meet again on Thursday, 23 September, 10:30am - noon. Save the date! The location is to be determined. To learn more and express interest, please contact .
Difference Course: This in-person course returns to Union Church by popular demand. Led by Jessica Hexter and Lakshmi Jacota, Difference explores what it means to follow Jesus in the face of conflict and see transformation through everyday encounters. A transformed world starts with transformed relationships. 5 sessions, starting Wednesday, 29 September, 7:30pm - 9:00pm. Registration is now open.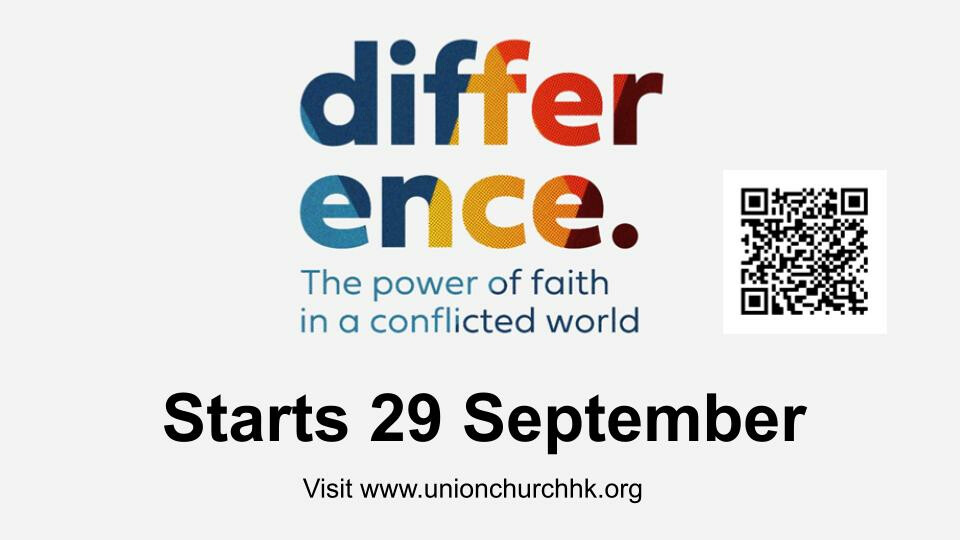 Men's Retreat - Save the date! 5 - 6 November 2021. Men, we'd love to have you join us for an overnight retreat on South Lantau. Details + registration are coming soon!
6th Annual Ladies Retreat - 7 WONDERS OF THE WORLD, 12 - 14 November 2021. This year we are delighted to announce a local retreat to South Lantau, staying two nights at the Sydney Leong Holiday Lodge, only a few minutes' walk from Cheung Sha Beach. Union Church women will have the entire facility as a private weekend retreat. Learn all about it - Registration is open!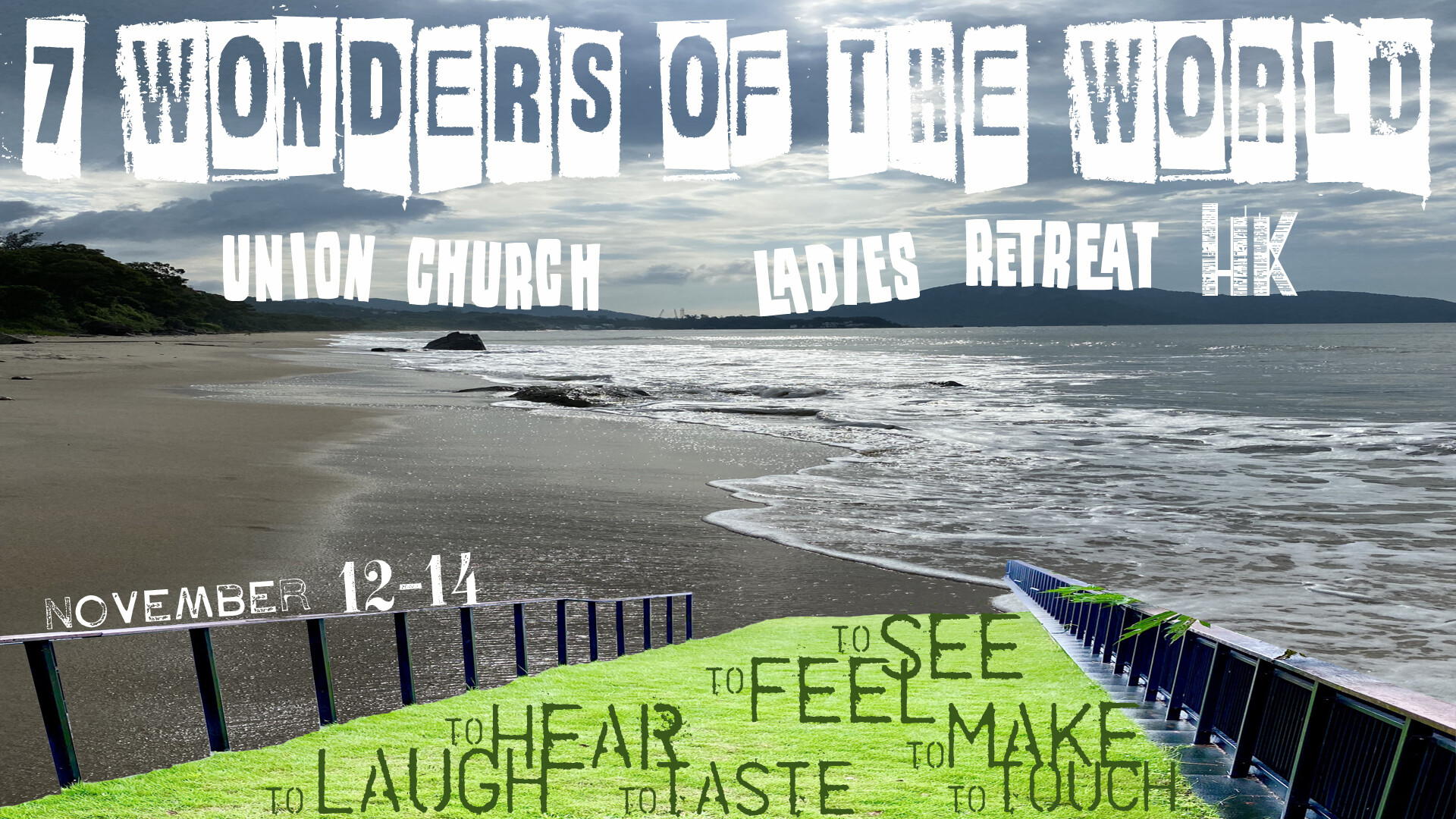 HALFTIME AND MARKETPLACE MINISTRY
Halftime Summit 2021, 10 - 11 September: This two-day, in-person conference gives you time to pause, reflect and plan for a new season that gives your life more meaning. You will be equipped to clarify your core abilities and passions and discover creative ways to channel your talent towards Kingdom-significance. Learn more about God's plan to give you new-found purpose, clarity and passion for your second half. Thirty people have signed up to date! Flyers are available via the QR code or here. Questions? Contact Andrew Lo at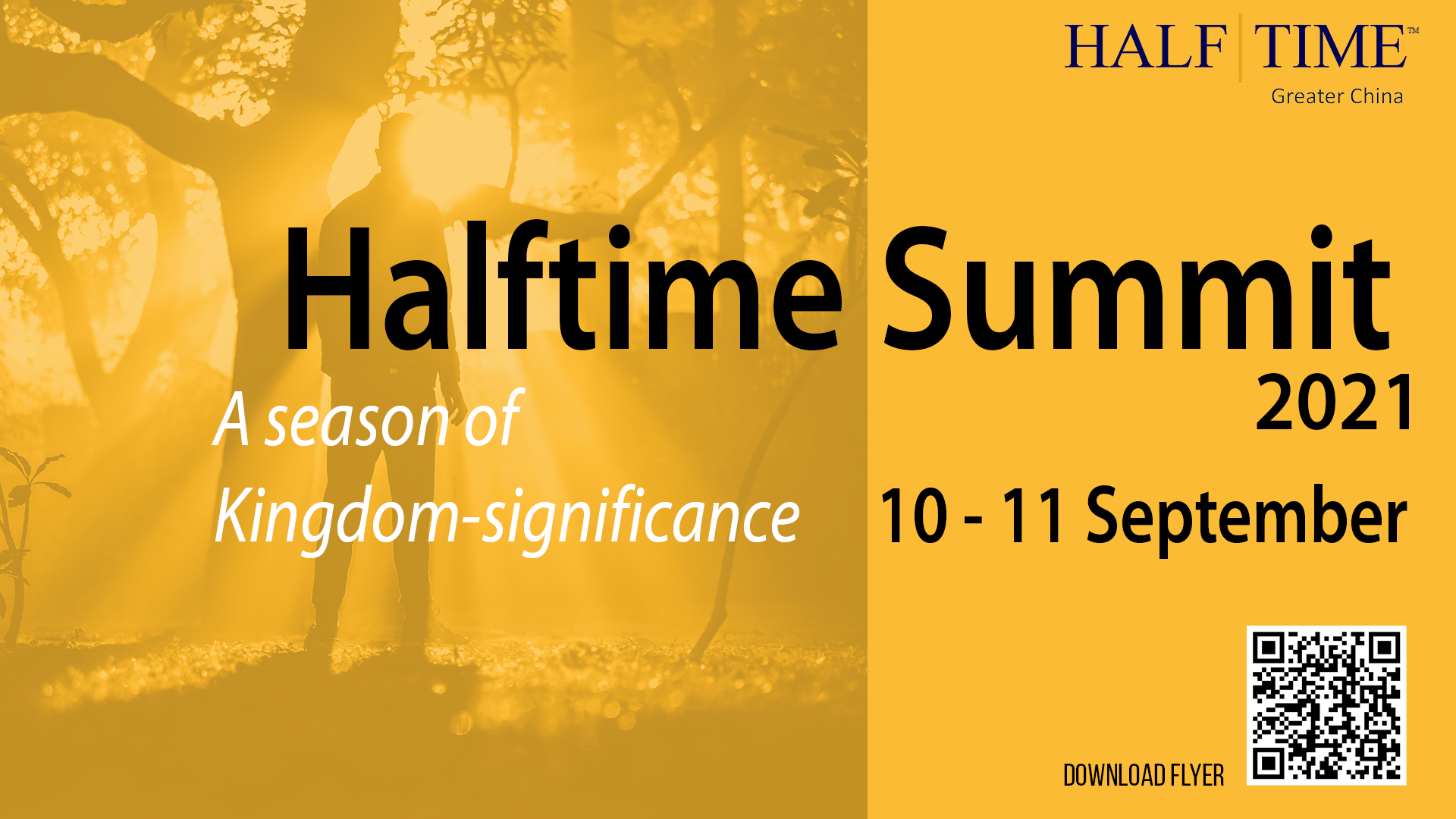 Halftime 6-Week Course: The Halftime team is separately checking interest in a Halftime small group course to be held at lunchtime over a six-week period starting in the second half of October. The content is similar to the intensive 2-day Summit. If you would like to attend or know more, please contact .
Faith & Work Conference Hong Kong 2021: Purpose vs Paycheck, Saturday, 9 October. Join 100+ people who are passionate about faith in the marketplace at the in-person Faith & Work Conference. Explore how to find a better "connect" between what we believe and what we do at work, and how to pursue career success and follow Christ's calling as the same time. Venue: Island ECC. Co-organisers: Community Church Hong Kong, Island ECC, The Vine and Union Church. Registration is open.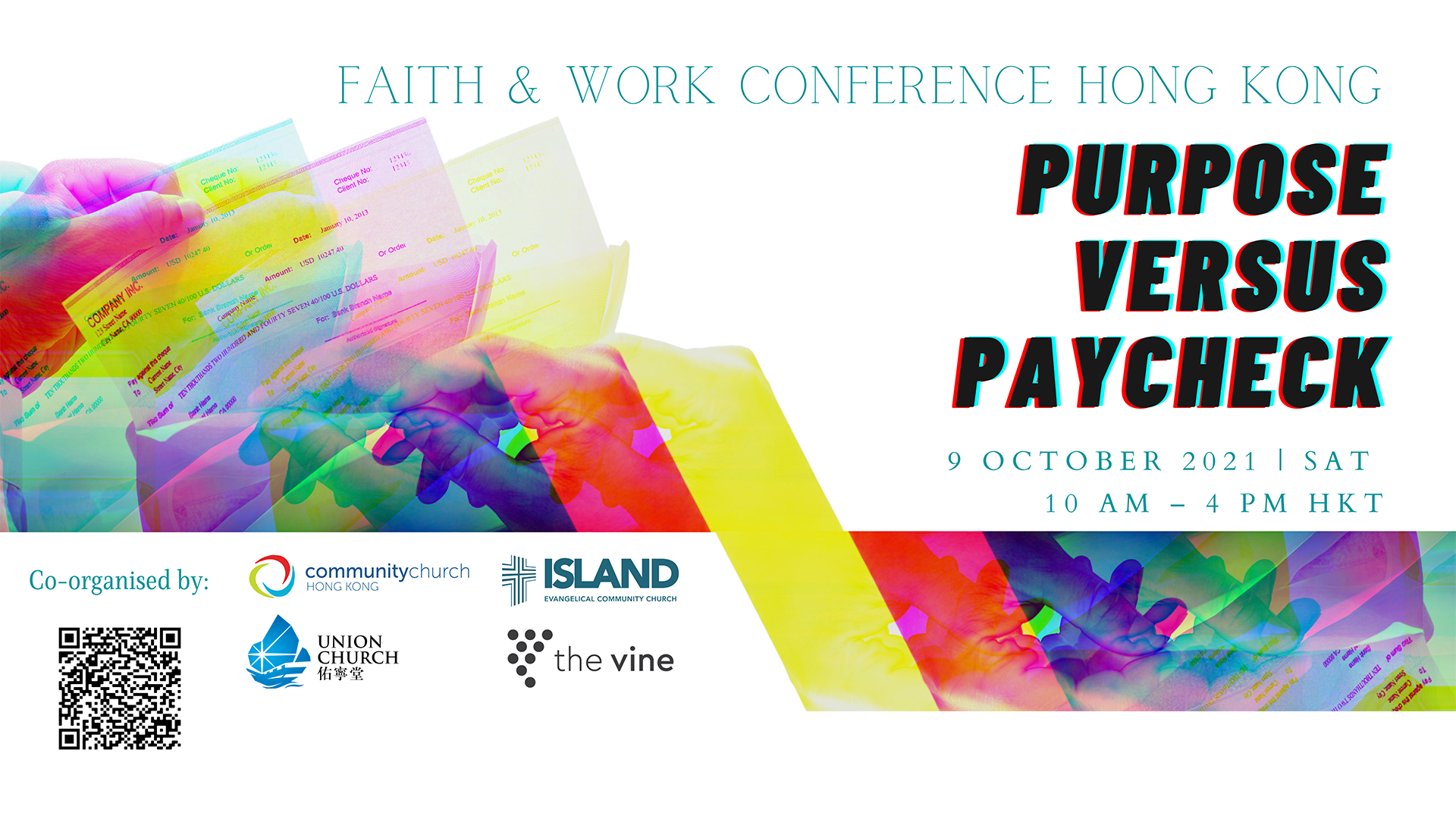 KINGDOM KIDS
Creche & Sunday School Kick-off: We are excited to kick-off our 2021/2022 Sunday School year with praise and worship and some fun activities. Babies and toddlers are invited to join our Creche Centre and children ages 3 to 10 years old are invited to join us for Sunday School. Families attending in-person service must be successfully registered. Thank you for your kind understanding.
Sunday School Arrangements, 5 September: 9:45am service: In-person Sunday School. 11:15am service: In-person Sunday School and Online Sunday School. The link to the Online Sunday School class (on Zoom) class will be emailed to families with children registered in our Sunday School programme for the year 2021-2022.
Kingdom Kids Sunday edition will be available at the end of the 9:45am and 11:15am worship services on the Union Church website or Facebook page.
Sunday School Registration 2021-2022: Registration for the academic year 2021/2022 is now open. Children ages 0-10 years old enrolling in our Creche and Sunday School programme must be registered by completing the form HERE. Registration forms are also available at the Children's welcome table. For more information, please visit Union Church's website or contact us at CHILDREN or 2101 0414.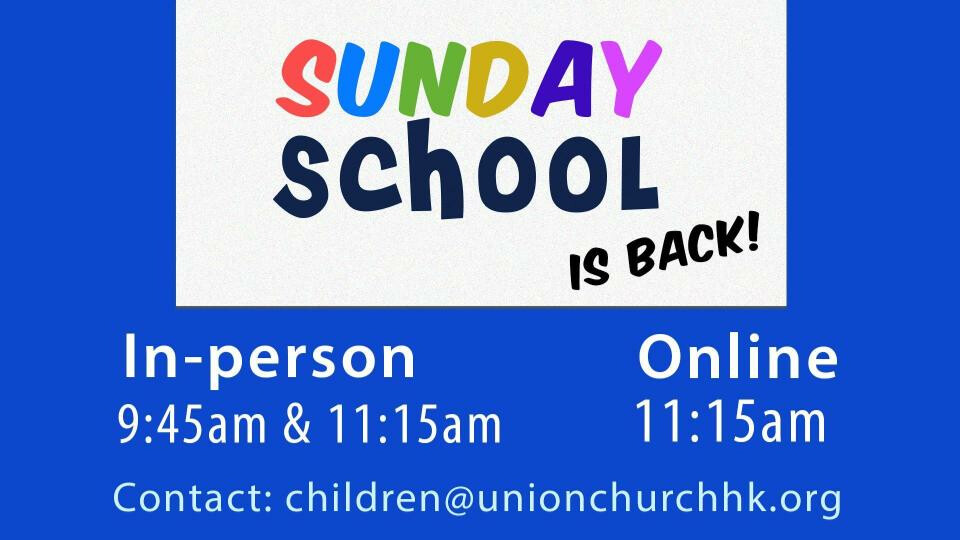 YOUTH
Friday Youth - 3 September – Amazing Race & Lock-In! Youth will have a fantastic night with dinner, the Amazing Race, Worship and then a sleepover at church - the Youth Fall Kickoff and Lock-In. It all starts at church, 6:00pm Friday. Youth joining in the Amazing Race do not have to stay for the Lock-In - please sign up for each one separately. The Amazing Race info and sign-up are here, and the Lock-In details and sign-up are here!
Sunday Youth – 5 September – Youth are invited to Ps. Michele's home at 11:15am for a lesson and a time of fellowship. Juniors (11-13) have begun a new series on the book of Ephesians, while Seniors are studying the Book of Revelation and the challenging messages it faces us with! Any questions - please talk to Hunter.
Next Wednesday, 8 September the Youth kick off a new "Network" study that checks out the spiritual gifts God has given us and how we can better use them to build His kingdom. Meet at the Union Church Youth room at 6:00pm and we will end at 8:00pm. Your friends are always welcome.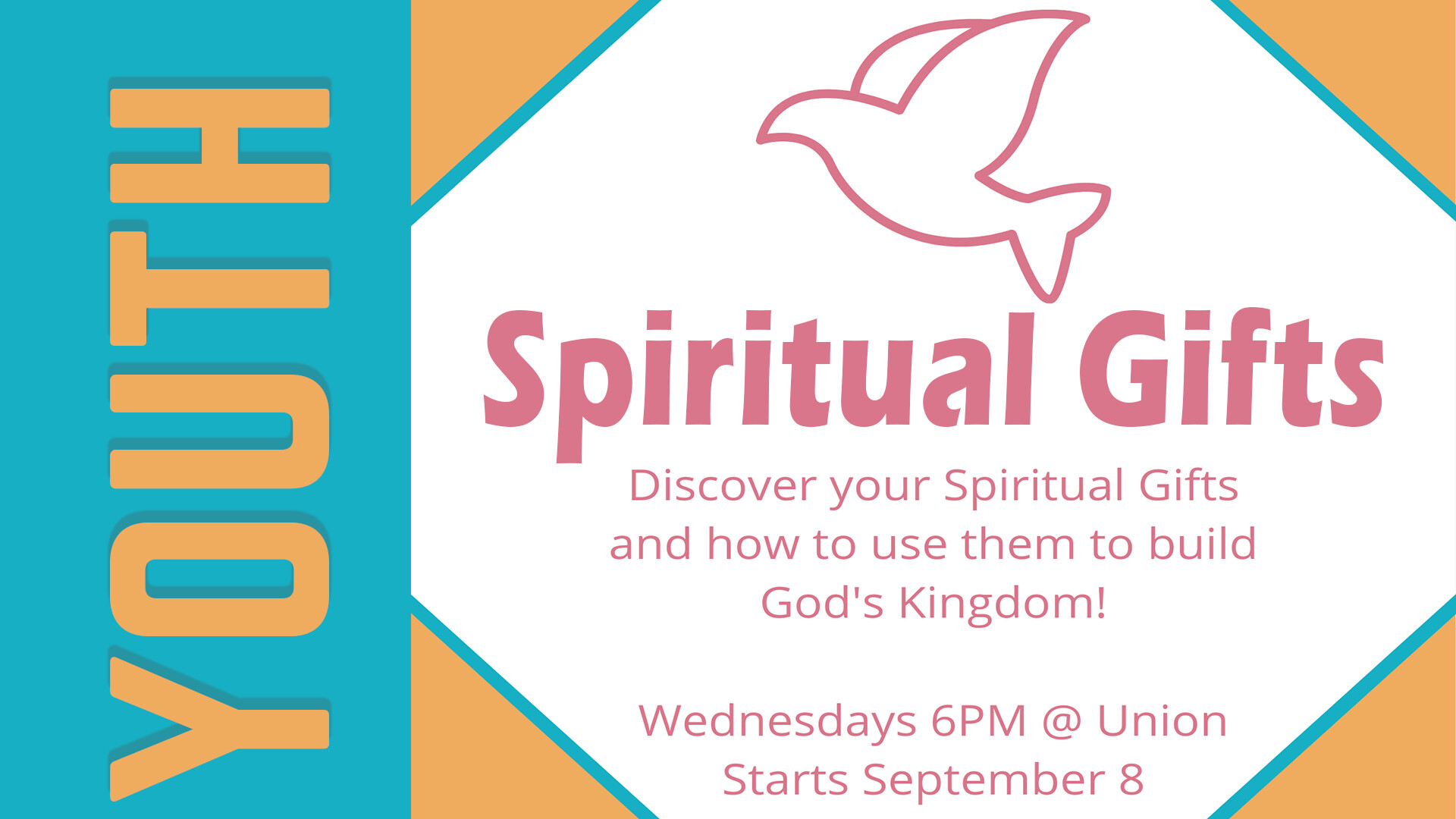 MISSIONS
Missions Sundays: Looking for ways to get involved in Missions? We're excited to welcome ICC (International China Concern) all morning on Sunday, 12 September. Have a conversation with them in Fellowship Hall regarding their work in China with abandoned and disabled children as well as families who have disabled children (Family Partners Programme). Any questions, please contact our ICC prayer partner on the Missions committee, Dale Weathington.
Prayers for Light of the World Church and Preschool, Yangon, Myanmar: Pastor Vum is asking for prayers for a deteriorating political situation. Multiple bomb explosions occur daily in Yangon, Mandalay, Naypyitaw and other cities. There is anxiety over what is to come in the days ahead. Please pray for peace and protection in the church community and their neighbourhoods.
Ready to complement Sunday worship services with a small group experience? The support from your friends in a small group is more important than ever as we navigate life during the pandemic. If you aren't currently in a small group, this is a wonderful time to try it out. There are groups for women, men, couples, day-time, night-time, etc. Contact for more information.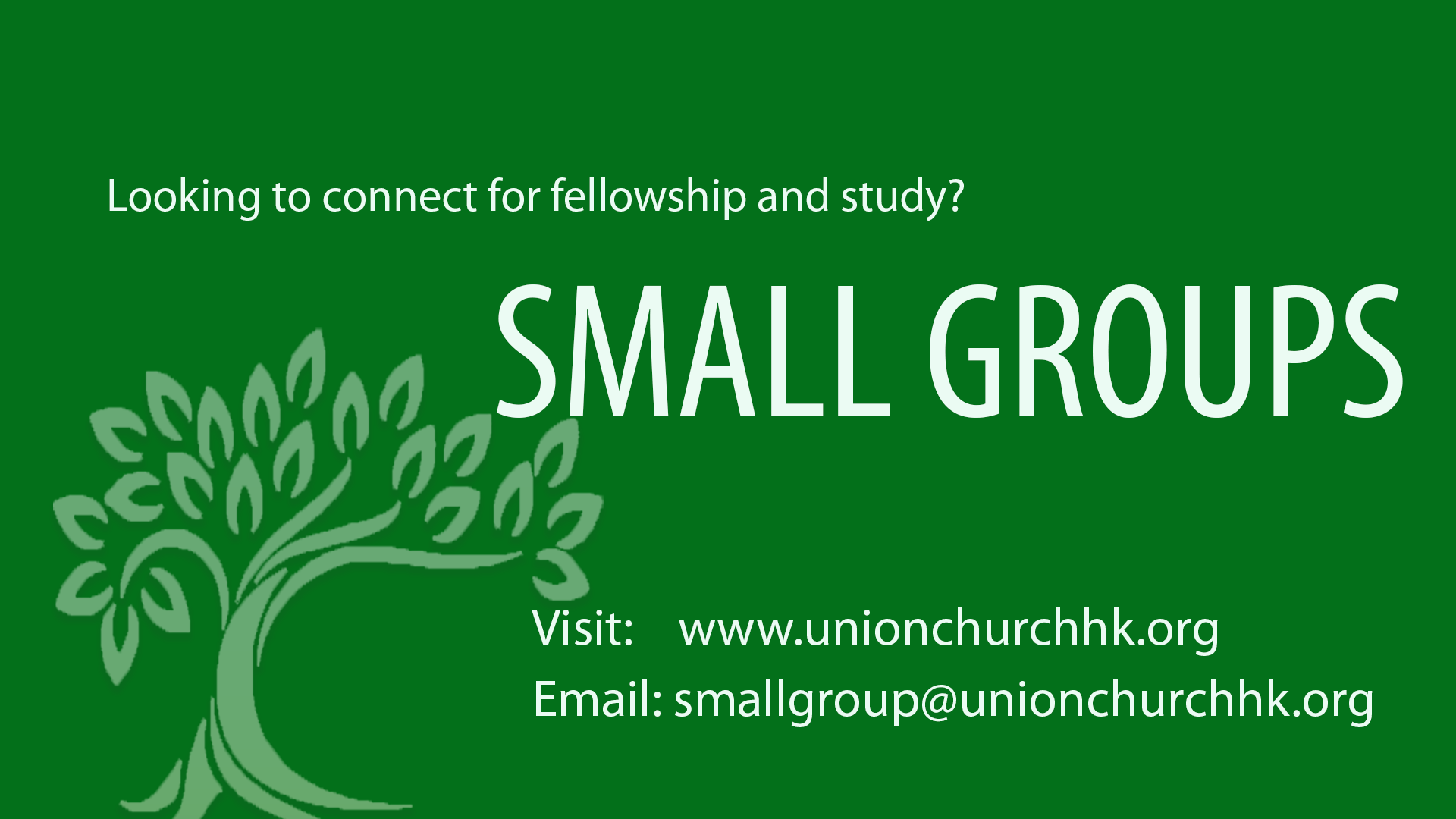 Pastoral Care and Prayer
Need prayer? Reach out to us confidentially at .
Stephen Ministry
We provide high-quality, confidential care to people who are hurting through our Stephen Ministry programme. Contact Pastor Michele if you would like to know more about the programme or meet with a Stephen Minister.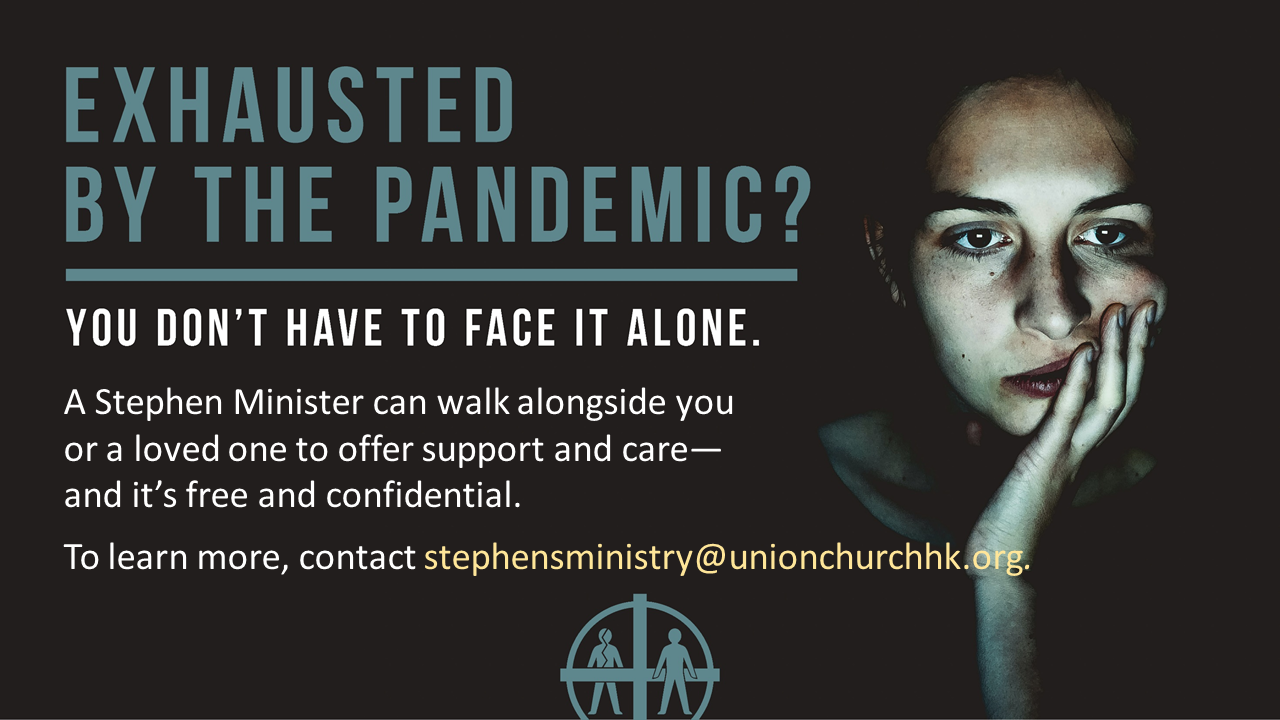 Sanctuary Flowers
We are blessed by the beauty of the flowers in the Sanctuary on Sundays. We invite you to donate flowers for any occasion - a birthday, anniversary, birth or in memory of a loved one. You may sign up on the flower calendar on the notice board or email . Thank you.
Last week's sermon
"Navigating Transitions - Journeying with God" Dan Tupps
Social Media
Please follow Union Church Hong Kong on Instagram, LinkedIn, Facebook and YouTube and share with your friends and family. Do you have images, video and stories for UC social media? Please send them to Bronwyn.