U MATTERS
Last night was an opportunity to pause and reflect - an opportunity to be mindful of losses, suffering, and pain as we gathered in person and online for the Blue Christmas Service. The orchestra, choir, scripture readings, and candle lighting filled the room with expressions of hope amidst suffering. We were reminded that our faith is a hope that does not eliminate suffering but a hope that enables us to walk through darkness without fear. A hope that gives courage. A hope that gives peace and comfort.
For hundreds of years the world had been filled with darkness, but Jesus - the Light of the World, came. John wrote, "The Word became flesh and made his dwelling among us. We have seen his glory, the glory of the one and only Son, who came from the Father, full of grace and truth."
John 1:14
Jesus came fulfilling prophecy and He came according to God's plan. This is the good news that we celebrate.
"For to us, a child has been born, to us a Son has been given." Isaiah 9:6
Please join us as we continue to worship the Christ child this Advent season.
Peace with God and others, Pastor Michele
INCREASING CAPACITY AT WORSHIP SERVICES
Please continue to register for services, arrive early, scan LeaveHomeSafe, and have your vaccination record readily accessible.
We need two thirds of our congregation to have had at least one dose of a recognised COVID-19 vaccine. We also welcome people who are non-vaccinated (1/3 of the congregation). We need lots of vaccinated people to support the growth of our Sunday School and the under 12s!
You can register for services on 19, 24 and 25 December now at https://www.unionchurchhk.org/sunday-worship-service-registration/. Registration for services on Sunday, 26 December opens on Monday, 20 December, from 10:00am.
FAMILY NEWS
Baptisms: We are grateful for upcoming baptisms. If you are interested in being baptised or having a baptism or dedication for your baby, please contact Pastor Michele.
Church membership: We're glad that you worship at Union. If you are not already a member, please consider joining Union Church. Membership allows you to vote on church-wide matters and makes you eligible for leadership roles. Contact Pastor Michele.
Giving by US taxpayers: If you wish to make a tax-deductible donation, please date and send your cheques payable to "Friends of Hong Kong Charities, Inc." to the Union Church Accounts department no later than 31 December 2021. If it is late, your donation cannot be recognised in the 2021 tax year.
If you have not made your pledge to Union Church ministry for 2022, pledges are still welcome as they help us set the budget for ministry in 2022. You can post your Stewardship commitment card, complete the online Commitment Form or email .
ADVENT AND CHRISTMAS EVENTS
We look forward to celebrating Jesus' birth with you. The schedule is shown below and registration is open. We welcome your family members and friends. We will also livestream Christmas Eve and Christmas Day services - share the online service link with others.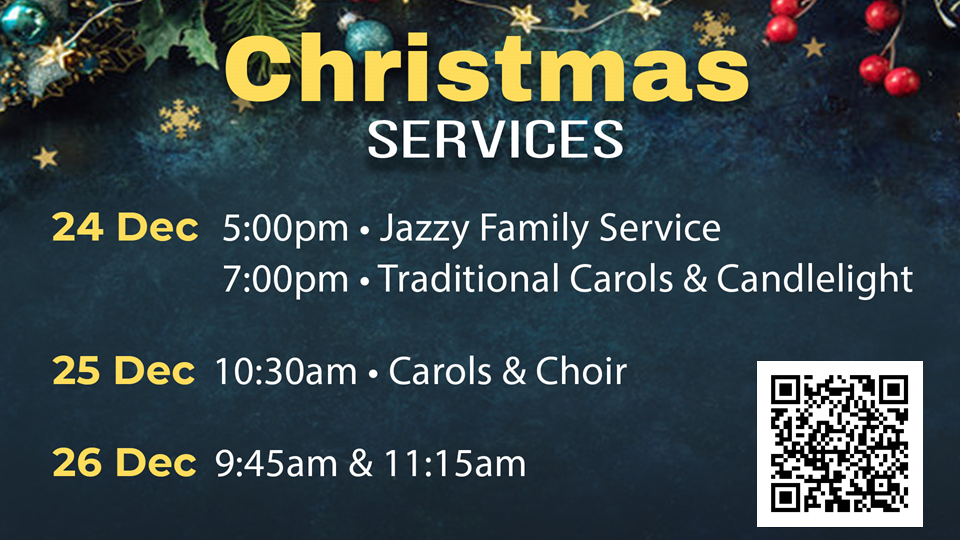 This Sunday, 19 December - Advent IV - Hope is Here
- 8:45am Family Communion
- 9:45am Traditional Worship
- 11:15am Contemporary Worship
Christmas Kindness Walks, Christmas Eve, 24 December: Meet at Union Church at 2:30pm. Adults / families will spread Christmas cheer on a walk in Wan Chai. Youth will head out with the Caldwells on a Kindness Walk in Jordan. Youth need to register first with Carys - see the Youth section below. Any questions? Contact .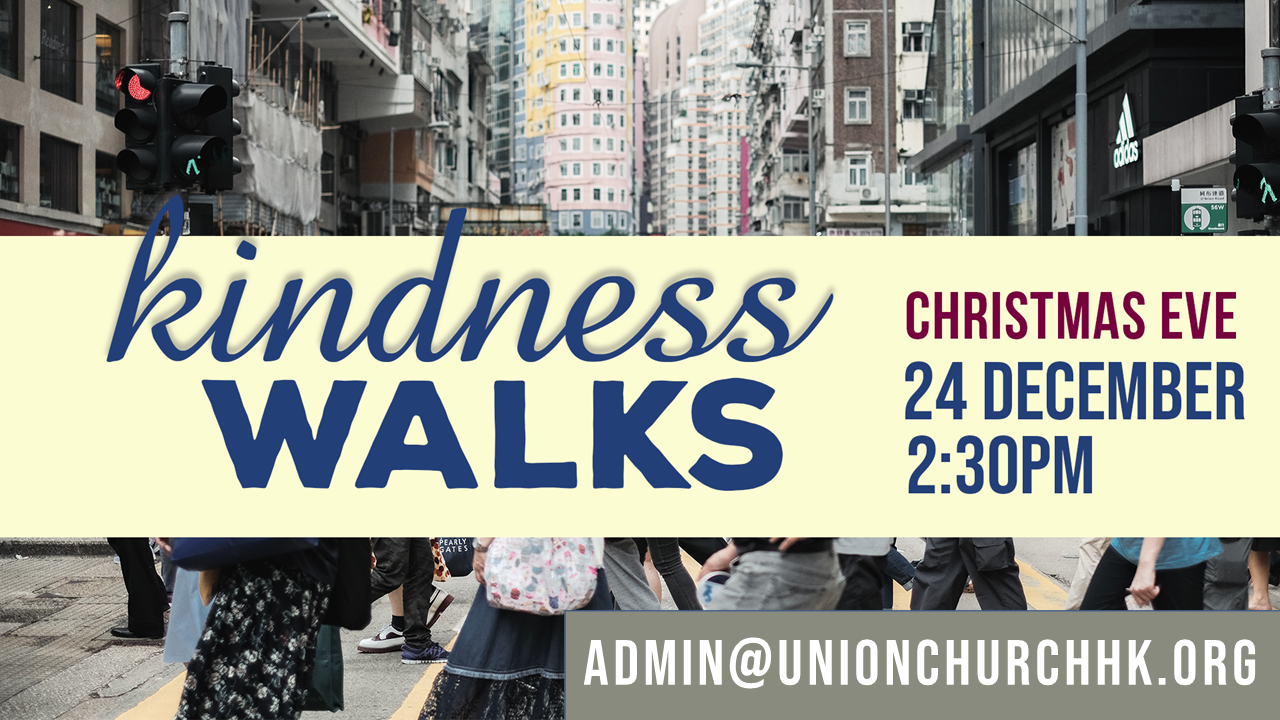 Friday, 24 December - Christmas Eve
- 5:00pm - Jazzy Family Service
- 7:00pm - Traditional Carols & Candlelight

Saturday, 25 December - Christmas Day
- 10:30am - Carols & Choir

Sunday, 26 December - Boxing Day
- 9:45am Traditional Worship
- 11:15am Contemporary Worship
Advent and Christmas Sanctuary Flowers: You are welcome to make a contribution of any size/amount to the Sunday floral arrangement during the Christmas Season in memory of a loved one. You may take the arrangement home at the end of the Sunday or Christmas services or give them to a loved one. Please send a note to .
LOOKING AHEAD TO 2022
GriefShare is coming to Union in January: Pastor Michele will lead this weekly grief recovery support group for people who have lost a loved one. Sessions will include didactic teaching on grief and grieving and opportunities for reflection, listening and sharing. Topics include:
- Living with Grief
- The Journey of Grief
- The Effects of Grief, and much more
Wednesdays, 5, 12, 19 and 26 January 2022, 7:30pm - 9:00pm. Confidential, free, open to all. Do you know someone who might be helped by this ministry? Watch the video and register here.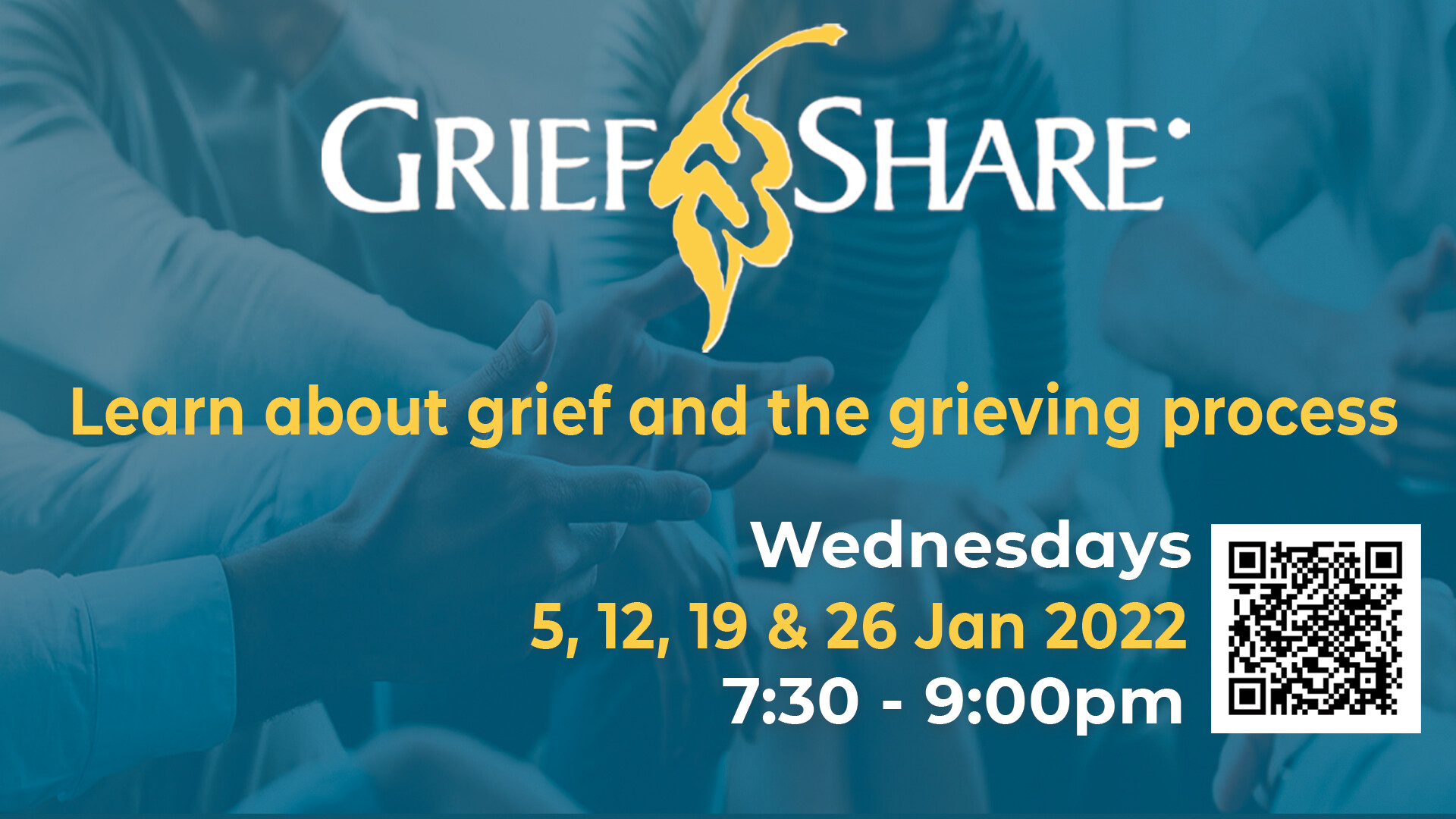 BSF Distance Class Mini Study: The women's BSF Distance class is offering a two-session pop-up study! Part two is Wednesday, 5 January 2022, 8:30pm - 9:30pm. To get the Zoom link, contact . View the flyer.
Selah, Tuesday, 11 January, 7:30pm: Join this unique worship service designed to help you pause, be still and meet God heart 2 heart. Registration is open.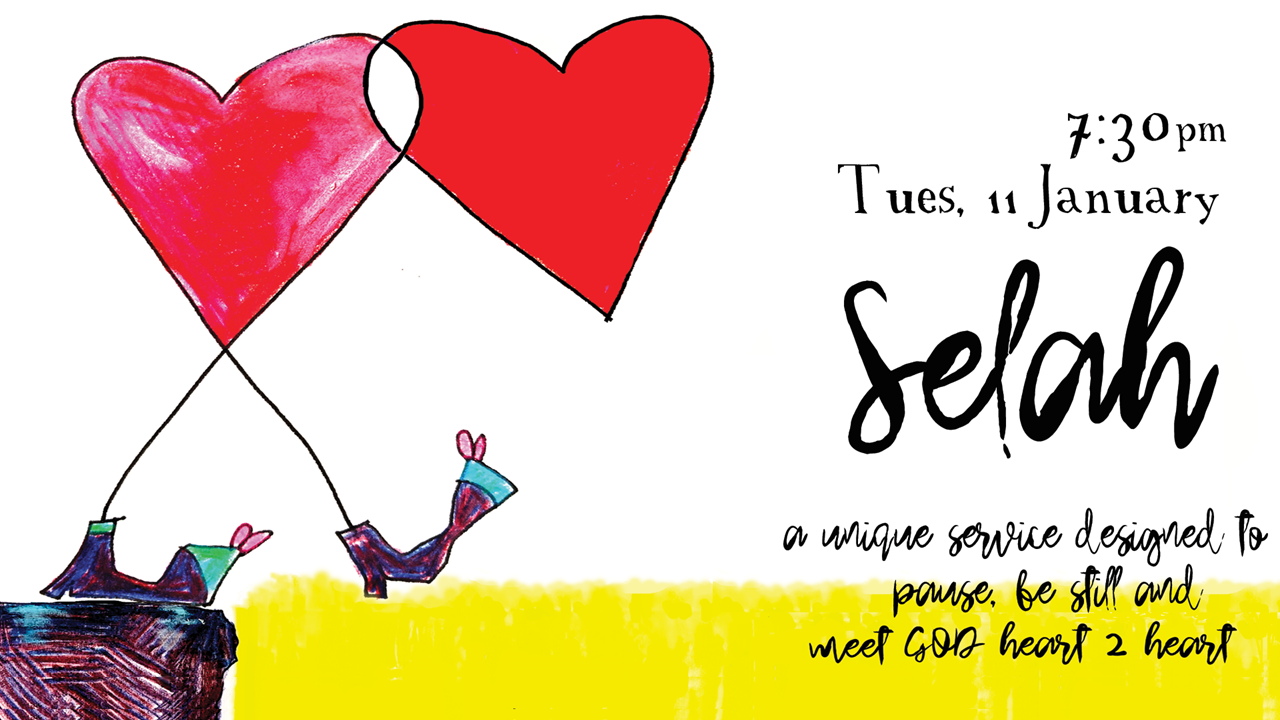 Women's Ministry: Our first gathering will happen on Tuesday, 25 January, from 5:30pm on. Learn more about @thetable and Bloom Where You Are and register.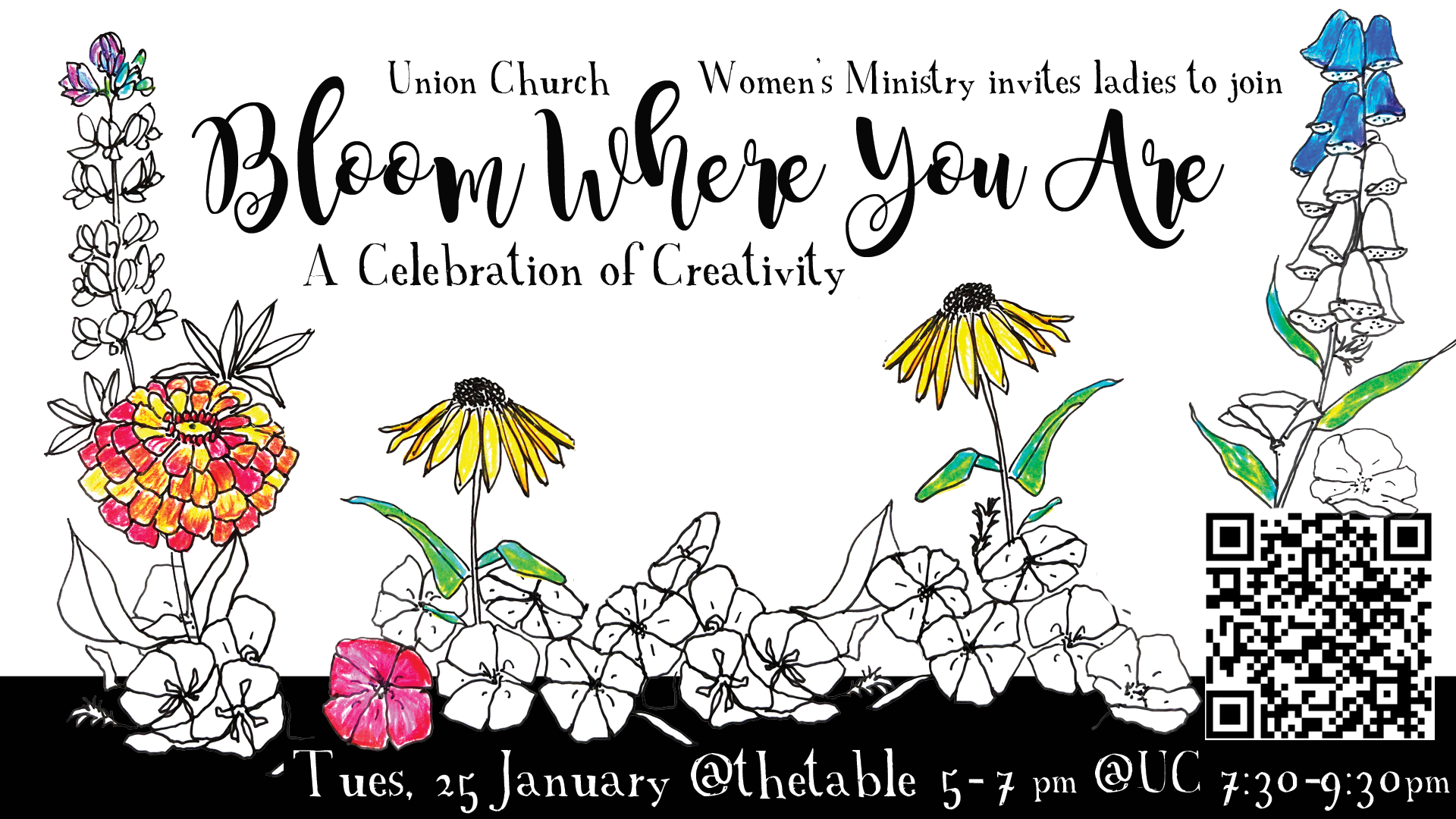 The Alpha course returns: We are excited to offer Alpha after Chinese New Year. Whom might you invite? Dates, times and course content to follow and registration will open soon.
Stephen Ministry: We will begin training for a new cohort of Stephen Ministers after Chinese New Year. Learn more here and express interest to .
KINGDOM KIDS
Children's Christmas Party
: This Sunday, 19 December, we have fun activities lined up for our children's Christmas Party at the 9:45am and 11:15am services. Please
register online
if your family is planning on attending the worship service and Sunday School in person.
St. Barnabas' Society and Home (SBSH) Christmas Outreach - Sunday, 19 December, 3:00-5:00 pm:
We are excited to celebrate Christmas and share the love of Jesus with the children of SBSH. Thank you to Kingdom Kids families who have generously contributed 50 stationery packs and meal boxes. For those who have signed up, please meet us directly at St. Barnabas' Society and Home, 21 Fung Mat Road, Western District, at 2:45pm. Contact person: Ms.
Jacklien
- 97472920.
Sunday, 26 December and 2 January 2022: There is no Sunday School. Children are welcome to join parents for worship in the Sanctuary or watch Veggie Tales movies in Rooms 2 & 3.
In-person and Online Sunday School resume on Sunday, 9 January 2022.


Kingdom Kids Sunday edition
- Magi Search for the Messiah
- will be available after the 9:45am and 11:15am worship services on the church
website
or
Facebook
page.
Sunday School Registration 2021-2022
: Registration for the academic year 2021/2022 is open. Children ages 0-11 years old enrolling in our Creche and Sunday School programme must be registered by completing the form
HERE
. Registration forms are also available at the Children's welcome table. For more information, please visit our
website
or email or call 2101 0414.
YOUTH
Formal Union Youth activities resume on Friday, 7 January.

Wednesday, 22 December, 4:00pm - 5:30pm: Football / soccer in Sai Ying Pun at Sai Woo Playground (behind SYP MTR Exit). Bring a water bottle and appropriate shoes.
Friday, 24 December, Christmas Eve Kindness Walk, 2:30pm. Meet at Union Church and then head out with the Caldwells on a Kindness Walk in Jordan. Register first with Carys on the Youth whatsapp group.
MISSIONS
HOLF (Home of Loving Faithfulness) provides lifelong care for individuals with intellectual and physical disabilities in a loving family home in the New Territories. Please join HOLF in praying for a new superintendent, house parents and more health care workers.
WALK THE WALL 2022! Join the global movement to give life and end abandonment. International China Concern's annual fundraising walkathon is approaching in January. There are two options: Walk on Your Own or Walk the Wall Competition. Check out the Walk the Wall 2022 website - and take the next step!
Light of the World Church and Preschool, Myanmar: Please pray for a major outreach Pastor Vum and congregation are undertaking on Christmas Day. They will invite up to 150 people. Pray for people to know their Saviour and that the gathering is safe. We lift up Pastor Vum and his family for protection.
Alpha's coming to visit: We have more of our Ministry Partners visiting in 2022, starting with Alpha on Sunday, 9 January. Save the date to connect with Alpha Hong Kong and all that they are doing in Hong Kong - as well as learn about Union's next Alpha course that starts in February.
Union Church gives monthly to people in need through a ministry called FIN - Family in Need. We have recently received requests to help with school uniforms, books, medication, set up for returning to home countries and rental deposits. All of these are urgent and legitimate needs. These are people we have relationships with and we are keen to help. If you would like to support, we would love to hear from you. If you have an interest in being a part of this team please let us know. Regards - the FIN team - Brian Woo, Isabel Morrison and Pastor Michele.
The support from your friends in a small group is tangible demonstration of God's love for us. If you aren't currently in a small group, this is a wonderful time to try it out. There are groups for women, men, couples, day-time, night-time, etc. Contact for more information and pick up a Small Groups pamphlet from the welcome desk at church.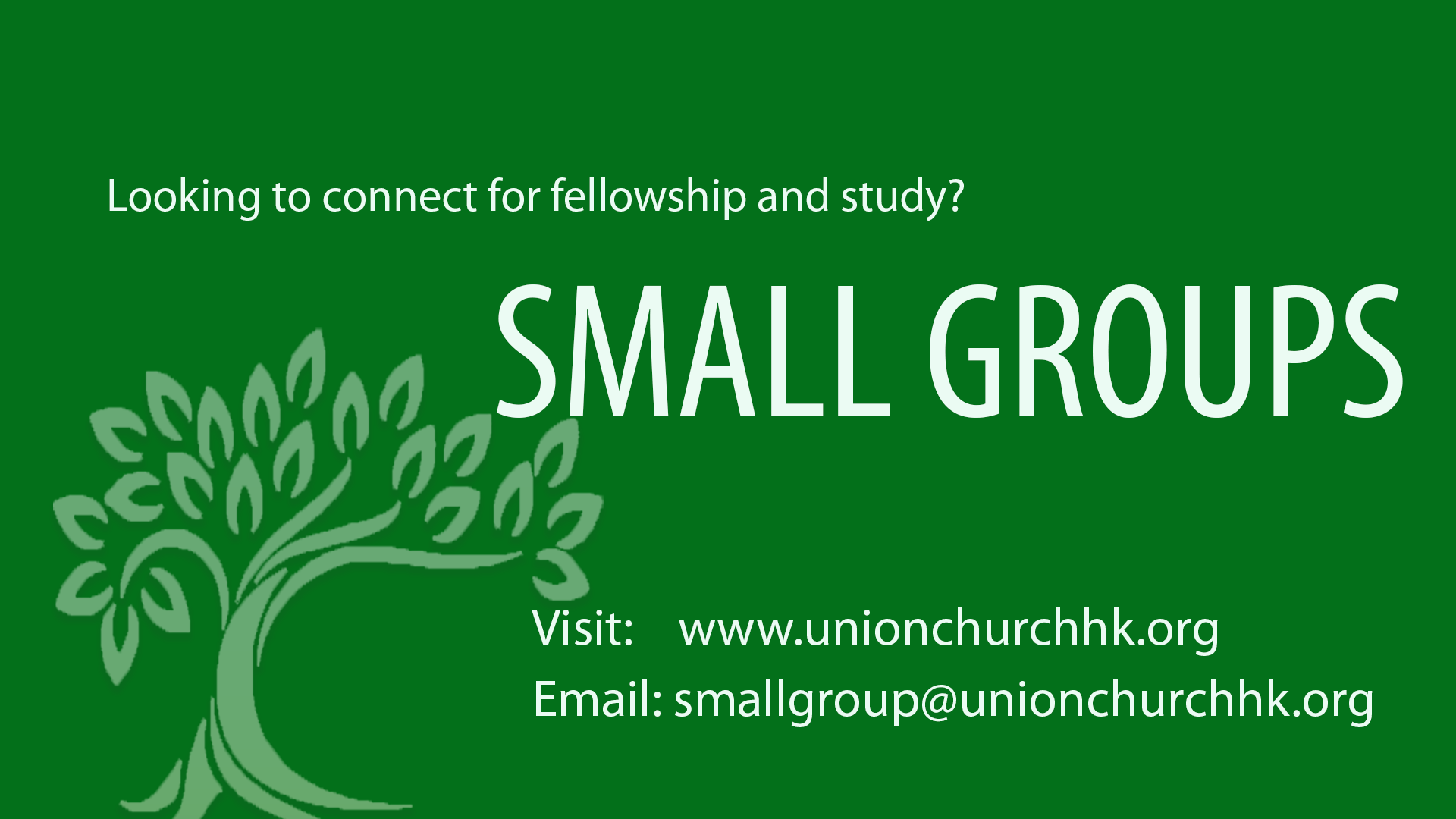 Pastoral Care and Prayer
Need prayer? Reach out to us confidentially at .
Stephen Ministry
We provide high-quality, confidential care to people who are hurting through our Stephen Ministry programme. Contact if you would like to meet with a Stephen Minister.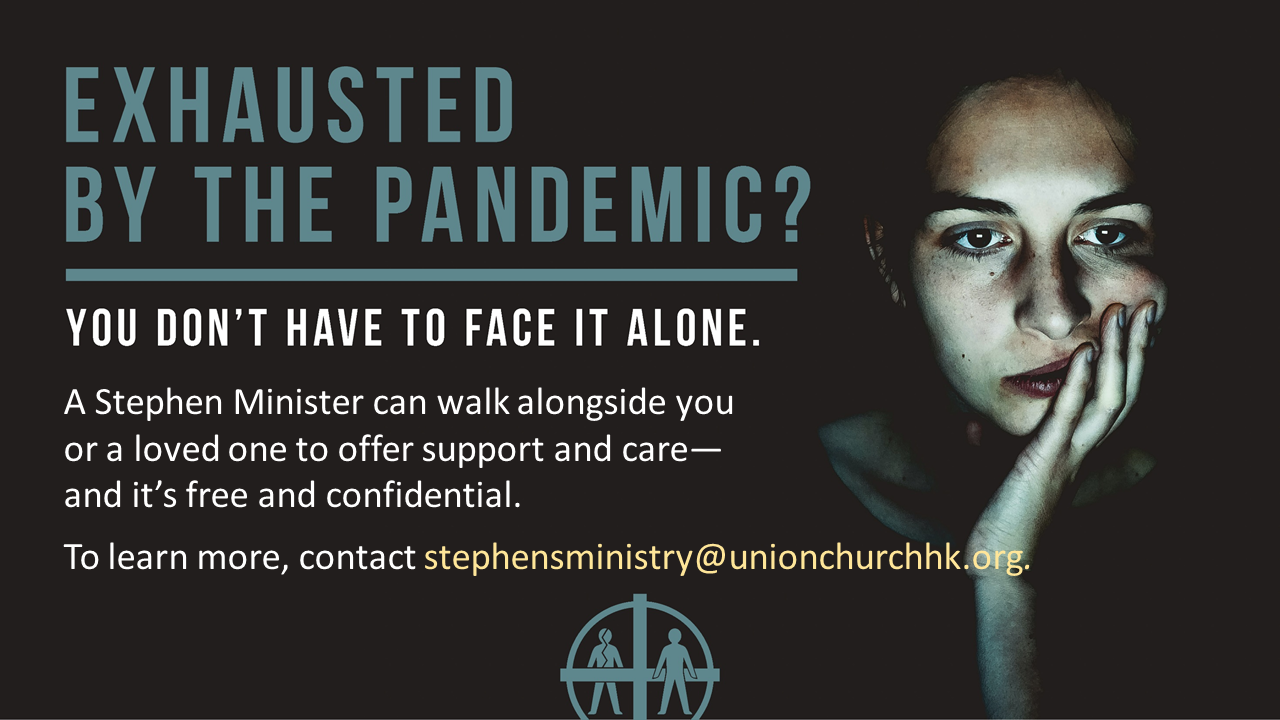 Last week's service
"A Christmas Treasure Hunt" performed by the Children's Ministry
Social Media
Please follow Union Church Hong Kong on Instagram, LinkedIn, Facebook and YouTube and share with your friends and family.