Alpha Course
28 September, 2022 7:45pm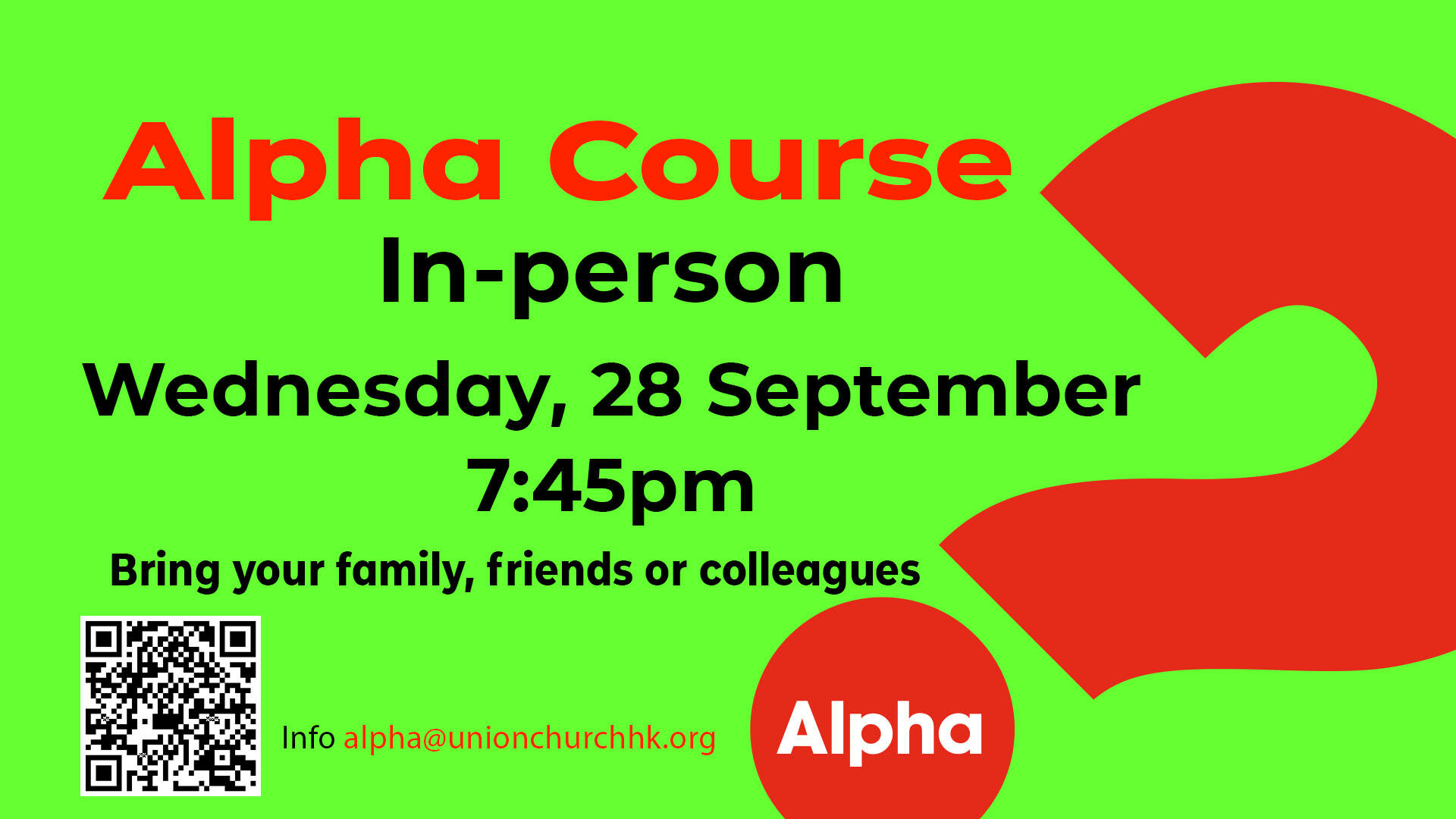 What is my purpose? What happens when I die? Why is there suffering?
Alpha is a chance to ask these big questions and explore the Christian faith in a fun, non-pressurised environment. Each session includes a short film and and discussion where you can share what you think with a small group of people just like you. Learn about the session topics here.
The Alpha Course starts on Wednesday, 28 September, 7:45pm - 9:30pm, in the Union Church Sanctuary. Whom will you invite?!