Film & Theology
17 May, 2022 8:00pm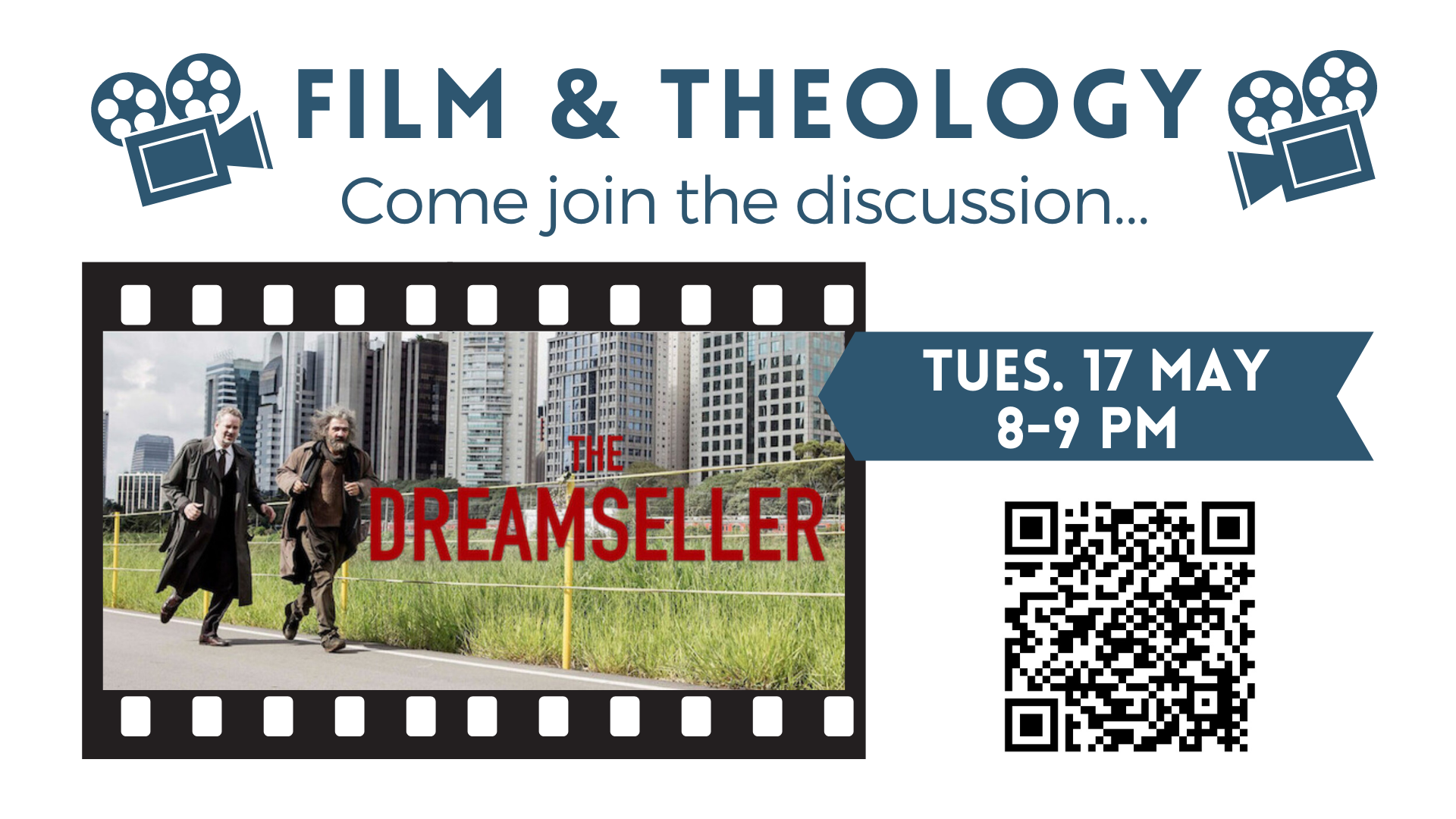 Chris McKenzie is back with Film & Theology! Get ready for our next evening together as we celebrate movies - the storytellers of our time.
All you need to do is watch The Dreamseller in advance, and then Zoom in with Chris McKenzie to talk about the film together on Tuesday the 17th of May at 8:00pm. You should be able to find the film on Netflix.
Register below to get the Zoom link for Film & Theology nights.