Family Missions Trip
2 April, 2023 12:30pm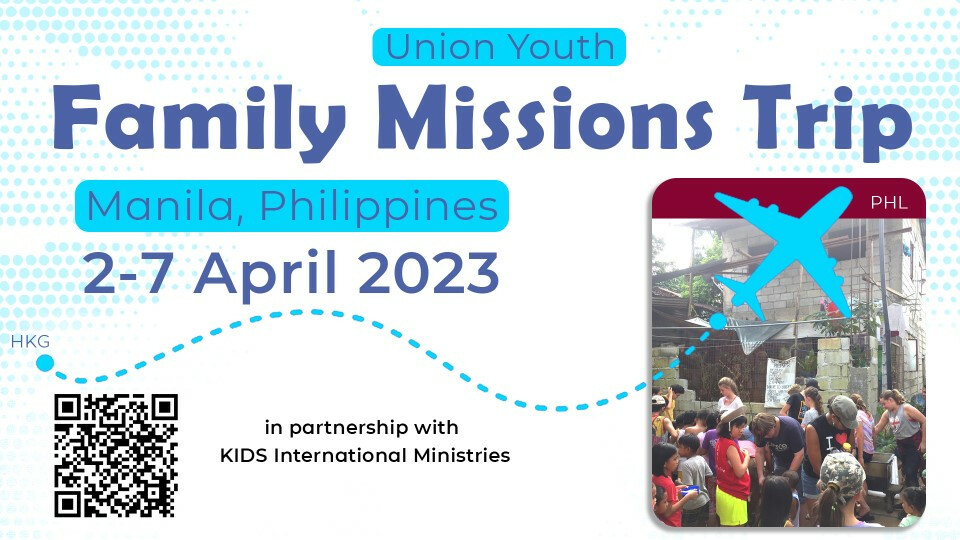 Union Youth and their families are headed to Manila, Philippines for the Family Missions Trip, 2 - 7 April 2023! As in previous years, Union Church will be working in partnership with KIDS International Ministries. We're excited that so many families and Youth have signed up!
This is an amazing opportunity to see how God is at work in the Philippines, to serve His Kingdom, and go deeper in your faith with Him and your relationships with your family and old and new friends - from Hong Kong and the Philippines.
It's time to live out our church vision to build a home in Christ to seek, love and serve God and our neighbours!
Registration has closed and the trip is full. Please pray for our Youth ministry leaders and all who will be travelling - safe travel, smooth logistics, and in particular for hearts to be touched by the love of God.