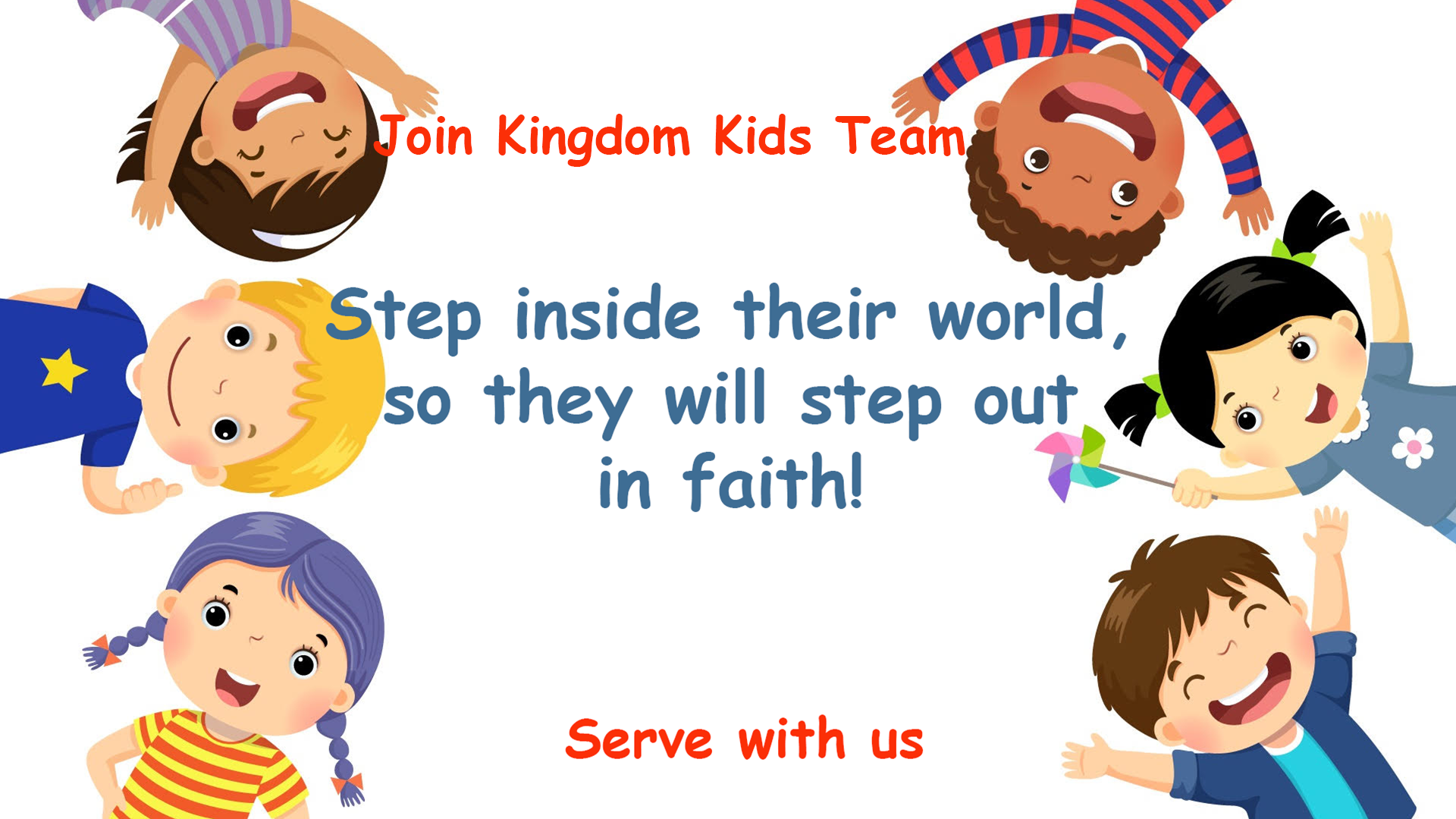 Jesus said, "Let the little children come to me, and do not hinder them, for the Kingdom of heaven belongs to such as these." Matthew 19:14
Children are such a big deal to God and so they are a big deal to us too. Therefore, we invite you (parents, grandparents, young adult, youth, educators, caregivers) to join us in our vision to raise all of our children for God's Kingdom.
There are opportunities at Union Church Kingdom Kids for you to disciple children, encourage them, welcome them, play with them, laugh with them and help them experience God's love.
Let's step into their world, so they can step out in faith! Let us know below the areas where you can help.
(Note: You will be contacted by our Children's Ministry staff via email and additional information pertaining to Child's Safety Protection Policy will be requested of you)