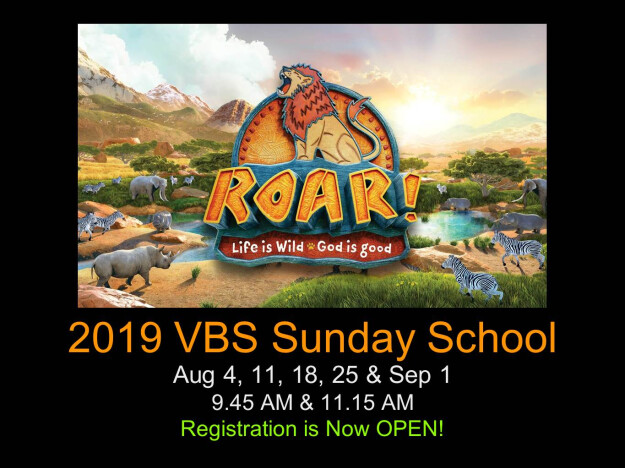 "ROAR' VBS SUNDAY SCHOOL
Monday, 19 August, 2019 9:45am - Sunday, 1 September, 2019 11:15am
At ROAR VBS Sunday School ( 4, 11, 18, 25 August & 1 September, 9:45AM and 11:15AM), kids will explore God's goodness and celebrate a ferocious faith that powers them through this wild life.
For registration, please print/complete the Registration Form, and send us by email ( ) or submit in person at the Welcome Table on Sunday.
Children are welcome to bring friends along too, VBS Sunday School is free for all.