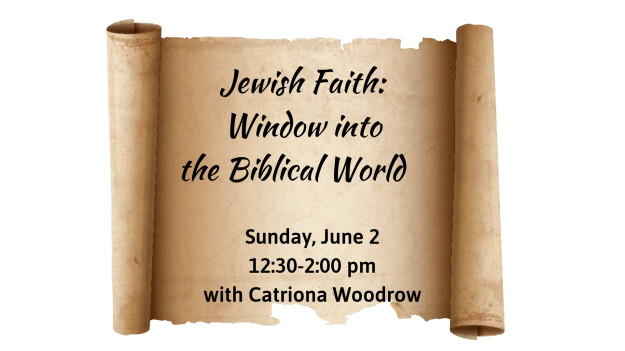 Jewish Faith: Window into the Biblical World
Sunday, 2 June, 2019 12:30pm - Sunday, 2 June, 2019 2:00pm
Sunday, June 2, 12:30-2:00, lunch provided.

Our own Catriona Woodrow, seasoned teacher and theology student, will lead us in a study of Jewish faith and practices in Biblical times, enriching how we read and understand both the Old and New Testaments.
Sign up at the Welcome Table or sign up below.