The Marriage Course (Social Info Gathering & Dinner)
Tuesday, 28 May, 2019 7:00pm - Tuesday, 28 May, 2019 9:30pm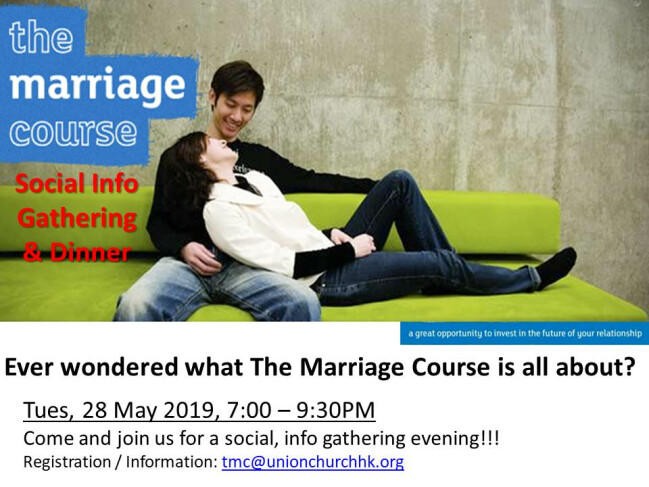 "The Marriage Course" | Social Info Gathering & Dinner | Tuesday 28 May 2019 | 7:00pm to 9:30pm
Ever wondered what The Marriage Course is all about? Curious why it is open to newly-weds as well as couples married for many years? Want to know more before signing up?
Come and join us for a social, info gathering evening!!! Find out more about this course which is designed for ALL couples and how it offers a lifetime of practical ideas and tools to help keep your relationship strong. We will have couples sharing their testimonies on the course. We will also let you know the dates of the upcoming marriage course!
Union Church Fellowship Hall. Sign up in the foyer. Register below or contact Joanna Yau at for more information.