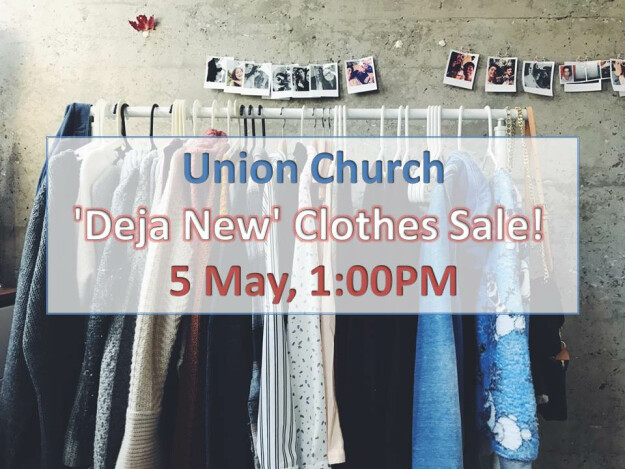 Union Church 'Deja New' Clothes Sale!
Sunday, 5 May, 2019 1:00pm - Sunday, 5 May, 2019 3:00pm
Combine fellowship and fashion while helping the environment!
Drop off gently used ladies clothes to Union Church. Children's clothes for 0-12 years are also welcome.

Email for more information or to get involved. Profits go towards Union Church Women's Ministry and Family in Need fund.