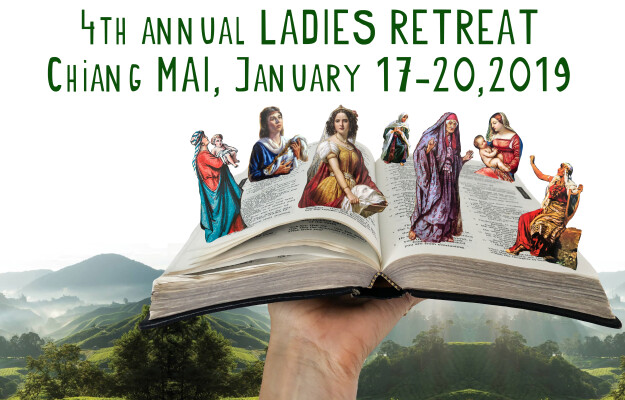 Union Church Ladies Retreat 2019
Thursday, January 17, 2019 - Sunday, January 20, 2019
Destination: Chiang Mai
Date: 17 - 20 January, 2019

Join us for the 4th annual ladies retreat. This year we are going to Chiang Mai, Thailand. More details to come in the next few weeks. Approximate costs (incl flights, accommodation & meals) $4900 per pax.

A sign up form is available at the ​Welcome Desk.