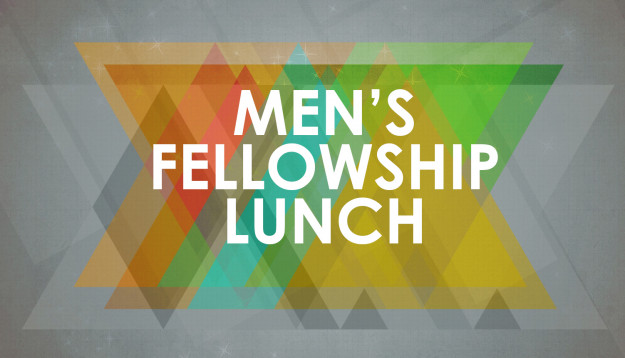 Mr. Michael Birley on behalf of Men's Fellowship invites you to the next MF Lunch (10 August 2018)
Friday, 10 August, 2018 12:45pm - Friday, 10 August, 2018 2:00pm
Dear Friends,

Please join us for our next Men's Fellowship Luncheon on Friday, 10 August, 2018 featuring speaker, Jeff Rotmeyer. Jeff is dedicated to living a meaningful life through social work, committed to making positive impact for those in need. He is Founder of both Impact HK, a charity supporting the homeless in Hong Kong, and LOVE 21 FOUNDATION, a charity supporting the Down syndrome and autistic community with health and nutritional programs. Jeff's talk is appropriately titled, "Kindness Matters." As attributed to American author, Mark Twain, 'Kindness is a language which the deaf can hear, and the blind can see.'

A native of Surrey, Canada, Jeff moved to Hong Kong 13 years ago as a Teacher at a local primary school. Recently, he took a bold step of faith and transitioned from his full time role as a Teacher, to full time service of the homeless with Impact HK. Impact HK started with only a few individuals who desired to show kindness to those in need. It has now grown into a humanitarian movement involving thousands of participants aimed at providing the homeless with multiple connections, in order to empower them for change.

He is husband to Juliana and father to their 8 year old daughter, Ella.

Jeff has an amazing story. Please register to join us next Friday, 10 August!

Date: Friday, 10 August, 2018
Venue: Hong Kong Club: Michael Birley hosting*
Time: 12:45PM – 2:00PM

*Please look for the room booked in the name of Michael Birley on the 1st floor.

Please kindly note that the dress code for the Club does NOT allow jeans, trainers, sandals and white sole shoes.

Please register here.

The deadline for registration is 1:00PM on Thursday, 9 August, 2018.

WHEN YOU REGISTER PLEASE ENSURE THAT YOU CLICK THE CIRCLE THAT SAYS "Register to join". IF YOU HAVE REGISTERED PROPERLY YOU SHOULD RECEIVE AN IMMEDIATE MESSAGE ON YOUR SCREEN (NOT VIA EMAIL) "THANK YOU FOR YOUR REGISTRATION". (Please see below the screenshot). If you don't see the "Thank You" screen then chances are you are not registered.

Once a booking is confirmed by this time please note that you are then committed to honour the booking. Please also note that bookings and cancellations should be made via this website and NOT via the HK Club.

The cost of the luncheon is HK$350, which will be collected at the lunch. We continue to welcome pastors, missionaries and those in between jobs to come to the lunch as our guests and totally free of charge. We look forward to seeing you at the next meeting.
God bless,
Men's Fellowship of Hong Kong
--------------------------------------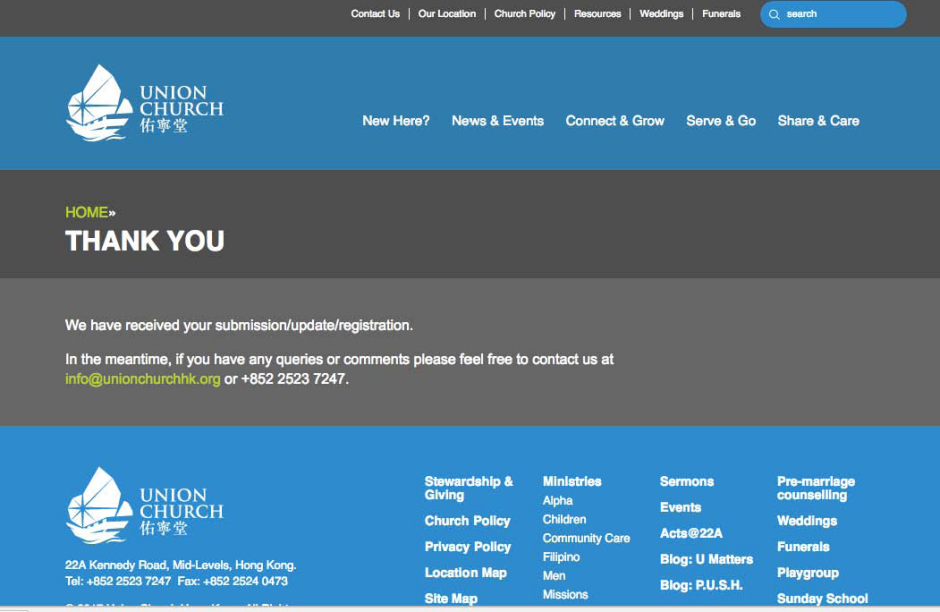 --------------------------------------