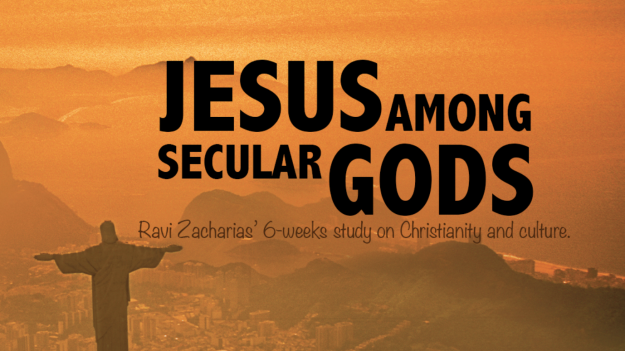 Jesus Among Secular Gods - New Study for Young Adults
Every Wednesday, from 18 April to 23 May, 7:45 PM - 9:00 PM
Led by Anto Ficatier.
Do you ever struggle to understand or explain why Christianity is relevant in today's world?
Through this new 6-week Bible study Jesus Among Secular Gods, by Ravi Zacharias and Vince Vitale, you will learn how to share your faith in a culture of opposing worldviews, develop confidence sharing the claims of Christ, and be better equipped to respond to difficult questions posed by unbelievers.
You're welcome to join the group even if you missed a few sessions.
Contact if you have any questions.
Please watch the below introductory video: