19 November 2017 - Guest Speakers
Sunday, 19 November, 2017 9:45am - 12:15pm
9:45AM service GUEST SPEAKER:
Morgan Jackson
Senior Vice President,
Faith Comes By Hearing®
The son of Faith Comes By Hearing founders Jerry and Annette Jackson, Morgan has been around oral peoples since boyhood. On Native American reservations and numerous trips to Mexico, Morgan could be found eating the locals' food, sleeping on the ground and learning how language and culture are interconnected.
As the Jackson family settled in Albuquerque and started the ministry, Morgan began working to equip churches with Audio Bibles and other spiritual resources. Early on, he formed key relationships that led to worldwide partnerships to record the Bible in every language.
Morgan travels extensively, speaking to audiences all across the world, sharing the need for God's Word in audio. He is a modern-day adventurer with a mission and drive to see God's Word reach into the hearts of people from every nation, tribe, language and people. His travels have taken him to the hilltops of Rwanda, the slums and villages of India and the hearts of American believers.
Morgan is a natural storyteller who easily relates to people from oral cultures. He has been called "a true champion for poor and illiterate people" because he strives to understand historical, cultural and societal obstacles that have kept their hearts closed to the message of the Bible.
His enthusiasm and passion come through as he presents the crucial and urgent need for all people to have the opportunity to hear God's Word in their heart language.
He continues to be instrumental in developing global partnerships with organizations, ministries, foundations and donors, so that all may hear the Scriptures in their mother tongue.
Morgan and his wife Mari, who often travels with Morgan, have three grown children and six beautiful grandchildren.
11:15AM service GUEST SPEAKER:
Dr. Jeff Greenman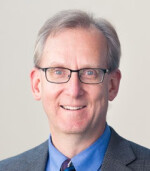 President, Regent College
Jeffrey P. Greenman is President and Professor of Theology and Ethics at Regent College. Prior to assuming his present role in 2015, he served as Academic Dean and Executive Vice President at Regent.
Dr. Greenman is an experienced leader in evangelical theological education. Between 2005-2013, he served as Associate Dean of Biblical & Theological Studies and Professor of Christian Ethics at Wheaton College in Wheaton, Illinois. Previously, he worked for nine years at Tyndale Seminary in Toronto, where he held the R.J. Bernardo Family Chair of Leadership (2003-2005), served as Vice President & Academic Dean (1998-2003), and directed a Master of Theological Studies program (1996-1998).
Over the years, his teaching and writing has focused on Christian ethics, the history of biblical interpretation, spiritual formation, theological education, leadership development, and global Christianity. He is a frequent
speaker at churches and conferences.
Dr. Greenman is the author or editor of eleven books. In addition, he has authored numerous dictionary articles, essays, and book chapters on theological education, Christian ethics, and spiritual formation. His articles have appeared in academic journals ranging from the Anglican Theological Review to the Evangelical Missions Quarterly.
He is a member of the Canadian board of Langham Partnership, an organization founded by Rev. John Stott to develop Majority World leaders for the church.
He met his wife Janet, a pediatrician, while they were fellow students at Regent. Together, they have two children, Emily and Andrew.