U MATTERS:
This weekend is Canadian Thanksgiving and thanksgiving is always a wonderful opportunity to pause and remember to give thanks. I know many of you do this daily and have adopted a regular practice of a thanksgiving journal. We have much to be thankful for!
Typically, a harvest Sunday or harvest month is where we remember the poor and give to those in need. Each year at this time, as part of our designated offering, Union Church takes up the 10.10.10 offering for the Hong Kong Church Network for the Poor. HKCNP does tremendous work for the poor in our city by supporting Christian ministries, NGO's, schools, the business sector and government departments. Their long-term goal is to alleviate inter-generational poverty -through advocacy, unity, mobility, community and charity. We invite you to participate by watching this video, learning more about their work and by giving on Sunday. Additionally, this month you may wish to go on a local Wan Chai kindness walk. The mission's team would be more than happy to help you get started.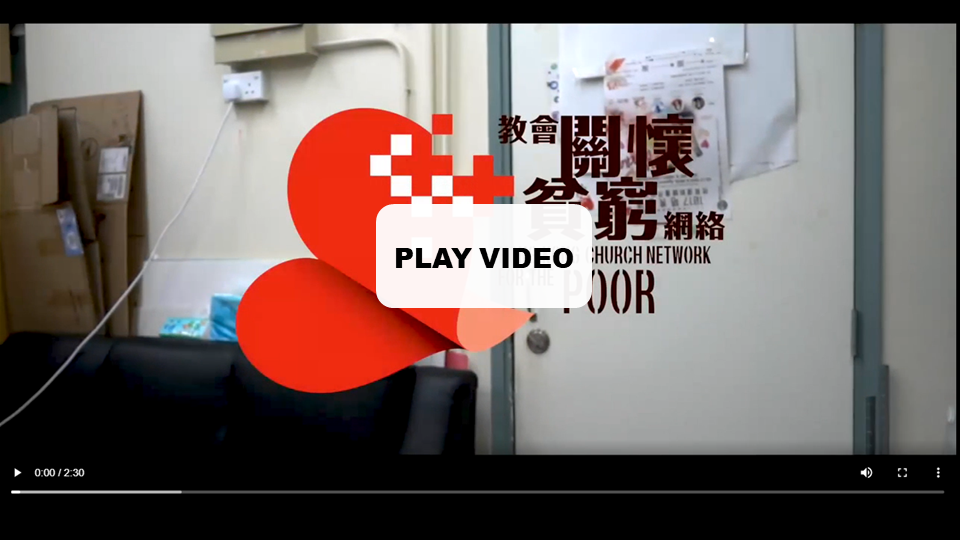 We are reminded in scripture to 'Rejoice in the Lord always. I will say it again: Rejoice!" Phil. 4:4
With thanksgiving, Pastor Michele
THIS WEEK:
We are now allowed to meet, but at half our normal capacity - 100 people, we will also be streaming our services live to the 2nd floor of Hotel Indigo (U-Cafe) to ensure that everyone who comes can worship together. We will be offering live services at 8:45AM (with communion), 9:45AM and 11:15AM. We look forward to seeing you at one of our services in-person. If you are unable to come and worship with us in the sanctuary or Hotel Indigo please join us online, at either 9:45AM or 11:15AM, via our website, mobile app or Facebook page. If you are unable to be online at the time of our worship services, you can watch them later in the day, again via our website, app or Facebook page.
October 10th is World Mental Health day. This is an opportunity to remember those who struggle with issues of mental health and their families. We have green ribbons available in the foyer for those who would like to wear one.
Creche & Sunday School Arrangements for Sunday 11 October 2020 and until further notice: the Creche Centre will be open with restricted capacity. For children aged 3 years old above, Veggie Tales Movies will be shown in rooms 2 & 3 with strict hygiene measures and in accordance with the government guidelines. We greatly appreciate your understanding and kind cooperation as we gather and worship God responsibly.
Youth: We are back in business! Youth are invited to join us in-person on Fridays at 6PM and Sundays during the 9:45 and 11:15 services.
Coffee Hour: Thanks for joining us in our ZOOM coffee hour this past month! Because we are returning to in-person worship, we're pausing this online gathering for conversation, and instead we look forward to welcoming you to Sunlight Tower!
Prayer and Discernment: Join us as we continue to pray for our church. Tuesdays, at 7:45AM - 8:30AM on Zoom. Contact ADMIN for the zoom link.
Don't forget that you can still give your offering online via the giving page of our website, or by using the QR code below. You can also send us a cheque, made payable to "Union Church" or "Friends of Hong Kong Charities, Inc" if you are a US taxpayer. Please send them to: 18F, Sunlight Tower, 248 Queen's Road East, Wan Chai, Hong Kong.
Alpha
is coming soon!
Alpha is a chance to ask big questions and explore the Christian faith in a fun, non-pressurised environment.
Each session includes a short film and small-group discussion where you can share what you think, all from the comfort of your own home! A personal invitation from a friend is the way most people are introduced to Alpha--who will YOU invite?
Thursday nights, 8:00-9:30PM, via ZOOM, begins October 15. Contact alpha@unionchurchhk.org with questions or to sign up!
Save the Date: Ladies Dinner Monday November 2nd, click HERE for more details.
Book Group: Do you enjoy reading? The Union Book Group reads a variety of Christian and secular books, and discusses them from a Christian perspective. Our upcoming book is Hope Heals: A True Story of Overwhelming Loss and an Overcoming Love, by Katherine and Jay Wolf, meeting October 27, 7:30 pm. And on November 24 we will meet to discuss The Inner Voice of Love, by Henri Nouwen. Both books are available at the Welcome Table, $100 each. Join us for either or both!
6:30-8:00 pm: Sticky Faith with Hunter (youth)
8:00 pm: Prayer with Pastor Michele
Revelation with Chris Fung.
Goliath Must Fall with Dan Tupps and Monte Peterson.
See HERE for more information or to register to get the zoom links for any of these classes. Please join us!
Missions:
Some of our congregation are still conducting Kindness Walks in Wan Chai. Please pray for them as they serve the poor and homeless in our neighbourhood.
Kingdom Kids:
2020 Children's Christmas Musical Online Casting Audition: Save the date: Saturday, 10 Oct, at 3 pm.
We are excited to inform you that this year Children's Christmas Musical will take place on Sunday, 13 December 2020. We will have our final ONLINE audition on Saturday, 10 October at 3 pm. The link will be sent to children who are registered in year 2020/2021 Union Church Sunday School program. If you have yet to register your children for this academic year, we encourage you to do so.
VBS LOVE PACK: We invite all of our Kingdom Kids families to join us in sharing Jesus' love and goodness with the children in need under the care of the St.Barnabas' Society and Home by organising a Love Pack.
A Love Pack consists of a new box of junior size face masks, hand sanitizer, a board game (any kind of board game suitable for 7 to 15 years old), arts and crafts set and a box of snacks. You may drop off your Love Pack to Union Church from Sunday, 11 October to 25 October.
HALLELUJAH PARTY: SAVE THE DATE: 31 OCTOBER, TIME: 4 - 6 PM.
We are thrilled to inform you that will be hosting our annual Hallelujah Party on Saturday, 31 October. More details to be announced soon but save the date and don't miss out on all the fun we have in store for all of our children.
ONLINE SUNDAY SCHOOL:
3-7 years old students: Faithweaver - God Chooses David to Replace Saul, this Sunday via Zoom, from 10.45 am - 11.30 am.
8 years old and above students: Be Bold - What's The Point Of Going To Church, this Sunday via Zoom, from 10.45 am - 11.45 am.
Sunday School 2020/2021 Registration IS NOW OPEN: All children enrolling in our Sunday School and Creche Centre MUST BE REGISTERED by filling in and signing the Registration Form HERE. For safety reasons, only children officially registered in our Sunday School program will receive the Zoom link to our Online Bible Study. For more information, please visit Union Church's website or contact us at or 21010414.


Youth:
In Person Friday Youth Group - October 9: Youth are invited back to Union Church for our first in person gathering in a long while. We'll warm up with some different activities and then have a special guest who will be sharing with us!
What: In Person Friday Youth
When: Friday Oct 9, 6PM-9PM. Juniors (11-13) dismissed at 7:30PM
Details: Due to continuing restrictions, we will not be serving dinner. Youth will also be asked to sign a health declaration and have their temperature checked.
In Person Sunday Youth – October 11: We will also be having In Person Sunday Youth this week at both 9:45 and 11:15 services. Youth are invited to join us at 29/F Indigo Hotel as we read scripture, discuss the sermon and pray together.
Wednesday "Sticky Faith" Study - October 14: On Wednesdays we are enjoying a series called "Sticky Faith" – learning Christian Spiritual practices and growing closer in our relationship with God
What: Sticky Faith Wednesday Study
When: Every Wednesday, 6:30-8PM
Details: Zoom Link HERE.
Small Groups:
Meeting as a small group in this time is challenging, but the support from each other is more important than ever. There ARE online options - please reach out if you need help figuring this out! If you aren't currently in a group, we encourage you to try it out. There are groups for women, men, couples, day-time, night-time, etc. Interested? Contact Monte Peterson.
Connecting:
The Marriage Course: please contact Joanna Yau for more details.
Pastoral Care Support, if you are looking for some support and prayer please let our staff know. Contact Ministry leaders directly or admin at: or call 6225 5042.
A Stephen Minister can help. Stephen Ministers are members of our congregation who listen, care, encourage, and provide emotional and spiritual support to people going through a crisis or a difficult time. Please contact Pastor Michele if we can help ( )
Fertility & Pregnancy/Infant Loss Support Group - Struggling and could use some fellowship, friendship and support? Contact Sonia Lee.
Family in Need (FIN):
If you would like to help support our family in need ministry, which helps people monthly with basic needs, please mark your envelope "FIN".