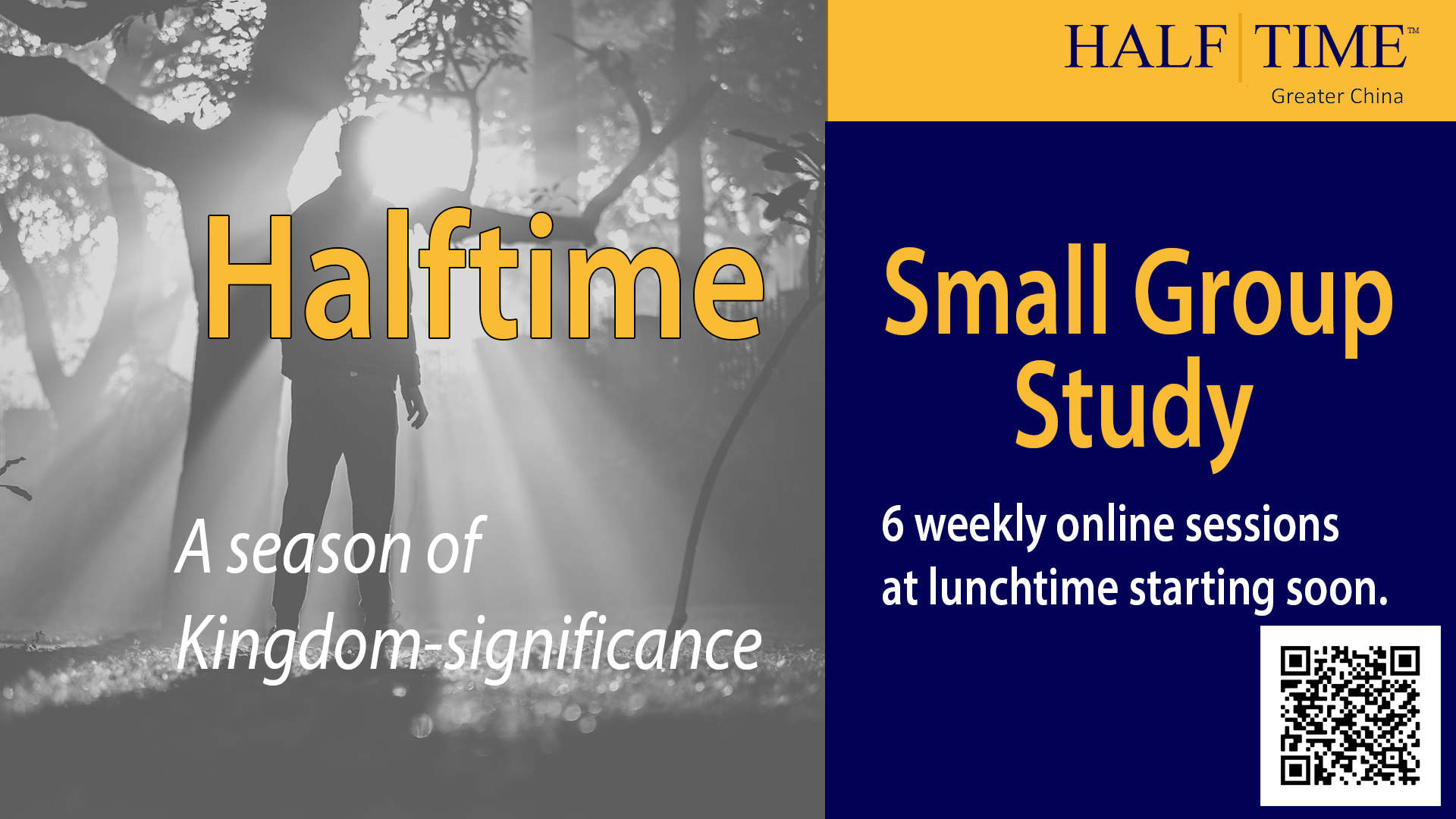 Have you been asking yourself:
What would give my life more meaning?
Can I still pursue significance even though I have not accumulated enough?
What is God's plan for this season on my life?
If so, you are not alone. Many successful people reach a point in life where the pursuit of success alone is no longer enough. They want their lives in the second half to count for something significant, something bigger than themselves. How do you think this through?
It's time to discover creative ways to channel your passions and talent toward Kingdom-significance.
What: Halftime Small Group Study
When: Starts during the week of 18 October (the group will together determine their preferred day of week and exact time)
Where: Online (Zoom link to be provided later)
Register today for this 6-week, online, lunchtime study group which explores similar content to that of the intensive, two-day Halftime Summit.