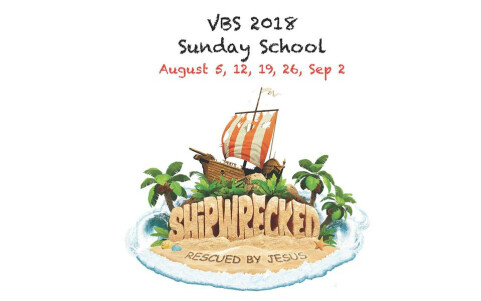 VBS Sunday School, 5, 12, 19, 26 August & 2 September, 9:45AM & 11:15AM

Kingdom Kids will run VBS Sunday School for the month of August. Children ages 3 to 11 years old are invited to join us for a fun Vacation Bible Study titled "SHIPWRECKED".

For registration, please print/complete the Registration Form, and send us by or submit in person at the Welcome Table on Sunday.

Children are welcome to bring friends along too, VBS Sunday School is free for all.