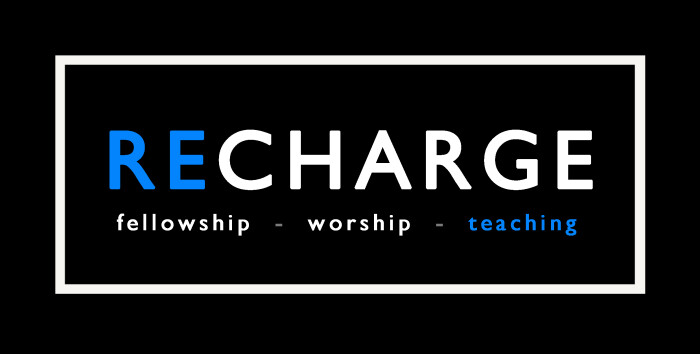 Recharge is a weekly night at Union Church where fellowship, worship, and study come together!
Join us every Wednesday, starting on 5 September, 2018.
7:00PM – dinner (there is a donation box to cover the cost of the food)
7:30PM – worship
7:45-9:00PM - classes
Download the Recharge flyer here.
4 different classes are offered this Fall:
Beatitudes
This fall's sermon series and small group studies will feature "The Beatitudes." Join Monte Peterson for this new series as we discover God's blessings: meekness and mercy, poorness in spirit and purity of heart, mourning and hunger, peacemaking and persecution. Jesus highlighted these to offer both encouragement and instruction on living distinctly as Christ followers. Come and discover how these qualities can be integrated into our lives.
Stephen's Ministry Training
Union Church has become a Stephen's ministry church and is kicking off a new training series to train Stephen's Ministers. This 50 hour pastoral care training is a complete system for training and organizing laypeople to provide one-to-one Christian care to hurting people in and around our church. Pastor Michele Bland is excited to lead this, there may be additional study required.
(Please reach out directly to Ps.Michele for more information and for registration.)
Adulting
How does one grow in Christ as a Young Adult?
Through this new 6-week study Adulting, you will learn about the art of "adulting" for Christ, and be better equipped to face adulthood. Every session blends videos from J.P. Pokluda (RightNow Media), biblical teachings, and open discussions guided by Anto Ficatier – our Young Adults Director. Expect good conversations and challenging ideas!
(This class is specifically designed for the 18-35 year-old.)
Cost of Discipleship
Pastor Greg Anderson will lead a course based on part 2 of Cost of Discipleship by Dietrich Bonhoeffer. After a biographical introduction, there will be discussions on his views on the Sermon on the Mount. Topics will include Beatitudes, extraordinarious of Christian life, truthfulness, revenge, and the hidden character of the Christian Leader.
(Starts 12 September)
You can register at the Welcome Table every Sunday, or by filling-out the form below: