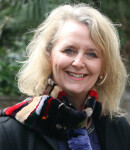 Michele Bland
ACTING SENIOR PASTOR
Office: +852 2101 0419
E-Mail:

Originally from Canada, Michele came to Hong Kong in 1996 with her husband Glenn. Michele holds a Doctorate in Clinical Psychology, a Masters of Divinity, a Masters in Theology and a Masters in Psychology. Michele was ordained with the Canadian Baptist Convention, has advance standing in CPE (Clinical Pastoral Education), and before coming to Asia she was a youth pastor. Michele came to Union Church in 2012 and recently became trained as a Stephens Leader, through Stephen's Ministries. She looks forward to launching this ministry at Union Church. During her time in Hong Kong Michele served on the pastoral staff at an international church for over a decade, she has taught in hospitals in China, as well as seminaries in Hong Kong and Indonesia. Michele has two children. Highlights have included working on a kibbutz in Israel, traveling to far off destinations and hanging out with her kids. She loves good coffee and conversation.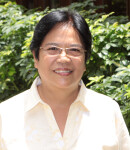 Ruth Tablada
FILIPINO MINISTRY PASTOR
Office: +852 2101 0418
E-Mail:

Ruth Tablada graduated from Ebenezer Bible College & Seminary in Zamboanga City, Philippines with a Bachelor of Religious Education. After graduation she served in church planting and pastoral ministry. She then felt the call of God to Missions and enrolled at the Alliance Graduate School in Manila, Philippines and finished her Master of Missions. She was sent by the Alliance Mission to Hong Kong in 1988 to reach out to and disciple the Filipino overseas contract workers in Hong Kong. She has pastored the Filipino Fellowship of Union Church since 1992 and through that remains involved in discipleship, counseling and evangelism.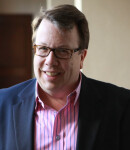 Chris Yorks
WORSHIP DIRECTOR
Office: +852 2101 0424
E-Mail:

Orginally from Bewick, Pennsylvania, Chris Yorks has played piano from a young age and led his first church service at the age of 14. He and his wife Barbara came to Union Church from England where he served as Music Director at the International Community Church in Surrey. He has received a Bachelor's Degree from the University of Cincinnati in Ohio and a Masters in Church Music from Westminster Choir College in Princeton, New Jersey. Chris leads contemporary worship, plays the organ, and works with our children's music programmes here at Union. He welcomes all who are interested in music and worship to join in this ministry!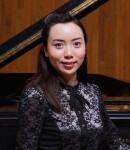 Joyce Wu
ASSISTANT WORSHIP DIRECTOR
Office: +852 2101 0424
E-Mail:

Joyce Wu is a pianist, an educator and an active soloist and ensemble music collaborator. She holds a Doctorate of Musical Arts in piano performance and literature, and a Master of Music in piano pedagogy at The University of Illinois at Urbana-Champaign.
Joyce has a passion for worship, teaching and mentoring. She served as Music Advisor at The Champaign Chinese Christian Church at Champaign, and President, worship leader, Bible study and small group leader at The Illini Chinese Christian Fellowship of The University of Illinois. She is also a graduate of The School of Kingdom Ministry at The Vineyard Church at Urbana. Her calling as a worship leader is to lead people to God through music. It is her desires to seeing people grow in their faith and equipped to become worshipers.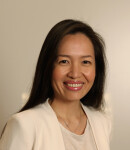 Jacklien Lee
CHILDREN MINISTRY DIRECTOR
Office: +852 2101 0414
E-Mail:

Jacklien was born in Indonesia and raised in a Christian family with grandparents who served as Deacons in her home town church. She was mentored by her grandfather, who was an architect with a mission to spread the gospel and help the poor. She is married to Gregory Lee, who accepted Christ as His Saviour in 2004, and is blessed with two beautiful children, Jody & Giselle. Jacklien and Greg have been attending Union Church since 2002 and are actively involved with the Children Ministry, first as volunteer Sunday School Worship Leader and teachers, and now as Children Ministry Director. Jacklien is committed to help raise children for Christ's Kingdom and follow her grandfather's footstep in spreading the gospel and helping the poor wherever God calls upon her.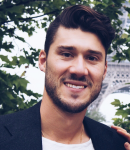 Antonin Ficatier
YOUNG ADULTS DIRECTOR
Office: +852 2101 0416
E-Mail:

Antonin grew up in France and developed an interest in Chinese culture and language at an early age. He holds 5 degrees in Economics, International Business, Theology and Education, from different institutions in China (Beijing), France (Paris, Strasbourg) and the States (Princeton).

In 2011, Antonin founded Chinese Institute, today one of France's leading training centers dedicated to teaching Chinese. While running his business, Antonin felt called to ministry and decided to leave his business career behind and embrace ministry.
A regular contributor to Kindred Youth Ministry and Business Strategist consultant to Ministry Incubators, Antonin is passionate about theology, entrepreneurship, and empowering youth. He loves playing soccer, drinking Coke, and hiking with his wife Jess in Lantau Island, where they live.
Hunter Purvis
YOUTH DIRECTOR
Office: +852 2101 0416
E-Mail:

Hunter Purvis originally joined Union as a youth in 2010. He graduated from Hong Kong International School in 2012, and attended Elon University where he studied history. Hunter is passionate about a wide variety of things including history, theatre, reading, video games and food! A huge Lord of the Rings fan, just mentioning the subject will get him talking for hours - and get ready for his fun facts about history. Hunter served Union Church as Assistant Youth Director from 2016-2017, and is now incredibly excited to be serving in his new capacity as Youth Director here at Union.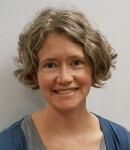 Monte Peterson
SMALL GROUP & EDUCATION DIRECTOR
E-Mail:

Originally from Kansas City, Monte and her family are thrilled to be back in Hong Kong after a 6-year hiatus in the USA. With a background as a chef and baker, Monte is passionate about feeding people--in body, mind and soul--helping them live into their identity as beloved children of God, forgiven and set free in Christ. She divides her time between work, pursuing an M.Div, and taking care of her children. She enjoys knitting, sewing, and all kinds of making, as well as exploring Hong Kong's hiking trails and restaurants with her family.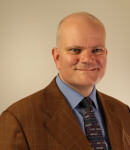 Charles Caldwell
DEACONS' COURT: Clerk
E-Mail:

Originally from Toronto, Canada, Charles moved to Hong Kong in 1996. He holds a Bachelors Degree in Administrative Studies, Post-Graduate Diploma in Asia Pacific Management Studies and MBA from the Kellogg – HKUST MBA program. Charles has been recognized with numerous Hong Kong HR Awards and ERC service awards including the China Staff magazine's prestigious HK Manager of the Year Award in 2002. He has held regional director positions in Sales & Marketing and HR for various international organisations including Achieve Global, Rockwell Automation and Juniper Networks. He is currently HR Director for English Schools Foundation. Charles met his wife, Tess, over the Internet in 1996. They live in Hong Kong with their son, Sebastian, and triplets, Carys, Jasper and Sela. He is a Deacon of Union Church and a Board Member for International Care Ministries – an organization dedicated to helping the ultra poor in the Philippines. Charles is also actively involved in the Walk To Emmaus Community.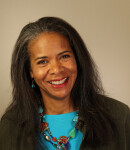 Terri Appel
DEACONS' COURT
E-Mail:

Terri arrived in Hong Kong in 1997 from New York City, with her husband Nick. They joined Union Church in 1998. Terri and Nick jumped right in, using their gifts in a variety of ministries at Union. As a couple they are active in Small Groups, Hospitality, Missions (local and international), Prayer, Walk to Emmaus, Worship and Prison ministries. Terri is also a frequent session speaker for Women's conferences and lunches here in Hong Kong. Terri loves to encourage people to use their unique, and valuable, God-given gifts and talents for the cause of the Gospel of Jesus Christ. She welcomes the opportunity to pray with people to release these gifts and journey with them through God's Word to learn more about identifying them, whether it is with children and teenagers, or seasoned members of the Body of Christ. She finds true joy in seeing God's people released to do what Abba-God created them to do for His glory! Terri has her undergraduate degree from Dartmouth College and her Master's Degree from Columbia University. She and Nick have two children, Christopher, attending university in USA., and Olivia attending Island School. Terri worked in the health care sector, with a variety of government, not-for-profit and for-profit organisations, while in the USA. She works in the education field, formerly as the Director of Business Development for Generations Christian Education, whose vision is to expand international Christian education here in Hong Kong. Since 2015 she has held the position of Director of Advancement for the English Schools Foundation (ESF), seeking broad support for the vision and mission of that international school.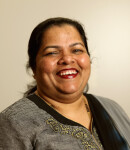 Shlivya Dhavale
DEACONS' COURT
E-Mail:

Shlivya was born in Goa, India and has been married to missionary, Samuel, and serving in the ministry, for 25 years. Both were missionaries in India with "Every Home For Christ" – a Christian organization dedicated to reaching every home on earth with the gospel of Jesus Christ, before moving to Hong Kong in 2000. She has attended Union Church since 2000 and been a member of Union's Deacons' Court since 2002. Shlivya and her husband have overseen "Chung King Ministries", a mission serving refugees, homeless and street sleepers since 2000 at Chung King Mansions, Kowloon, Hong Kong. Shlivya and Samuel have two children, Sharon and Solomon. Shlivya has a passion to unwrap God's gift of prayer and evangelism to bless lives – helping people to get to know Jesus and to make Him known to all.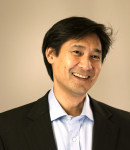 Roy Huang
DEACONS' COURT
E-Mail:

Roy was born and brought up in San Francisco, attending church in the Methodist tradition from a young age. Tracing back to his maternal grandfather who was a Methodist minister in northern China at the turn of the 20th century, he has always had an abiding sense of God at work in his life. His personal faith in Jesus as Lord and Saviour was a decision he took as an undergraduate student at Berkeley. He met his wife Virginia at law school and they have two children, David and Stephanie. The family arrived in Hong Kong in 1994 and joined Union Church after some "church shopping". He has served on the youth leadership team and as a couple they have been active in a number of small groups. Roy is currently Alternate CEO, Head of Internal Banking and General Counsel for China CITIC Bank International.
He also serves as Chairman of Viva Network (Hong Kong) Limited, an international charity committed to united action in helping children at risk.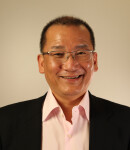 Steven Kim
DEACONS' COURT
E-Mail:

Steven was born in Seoul, Korea and grew up in the United States. He has worked at Lehman Brothers and Bear Stearns in Los Angeles, New York and Hong Kong, and is currently managing an investment portfolio. In 1994 he married his wife, Katherine, and moved to Hong Kong. They have two children, Joshua and Gabrielle. His wife, two older sisters, in-laws, friends, and his mother, who received Christ at age 80, had been praying fervently for Steven to become a Christian. In the spring of 2010 as his mother passed away, the prayer was answered. Steven received Jesus Christ as his Lord and Saviour. The Kims have been attending Union Church since then. His late mother's parting message written on a notepad next to her bed was "Steven, Fix Your Eyes on Jesus".
Alexander Mak
DEACONS' COURT
E-Mail:

Alexander is married to Veronica and they have two daughters, Gloria and Lisa. Formerly with a Big Four accounting firm from 1992 until early retirement in 2004 and President of the Taxation Institute of Hong Kong from 1990 to 1992, Alexander is currently Senior Advisor of Mazars Tax Services Limited. He was baptised in 1966, after a year of seeking the Lord in daily prayers. He has been worshipping at Union Church since 2006, and been an active member of the Alpha Ministry, Walk to Emmaus and Small Groups. Alexander is also passionate about the Faith and Work Ministry.
Kenneth Morrison
DEACONS' COURT
E-Mail: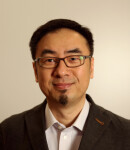 Brian Woo
DEACONS' COURT
E-Mail:

Born in Beijing and raised in Hong Kong, Brian trained as a film director after graduating from HKAPA in its inaugural graduation year. He ran his own advertising agency for 14 years and later formed a child education institute in Hong Kong. His life began to change after attending the Alpha Course at Union Church in 2002. He married Carrine in 2004 and they were both baptized in the same year. By the grace of God, they have a daughter, Hannah. Worshipping and serving at Union Church for over 10 years has been a joy, especially in audio-visual, Tuesday evening bible study group and as a member of the Advisory Board of the Alpha Course Hong Kong. Brian furthered his studies by obtaining a MBA from University of Wales.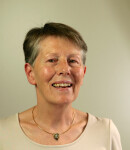 Catriona Woodrow
DEACONS' COURT
E-Mail: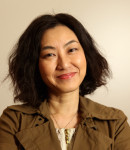 Christine Wu
DEACONS' COURT
E-Mail:

Born in Singapore, Christine grew up in a Taoist family. At the age of 15, she attended an evangelistic concert organized by Eagles Communications, a Christian group, where she gave her life to Christ. Through their fellowship meetings and bible studies, Christine grew in her faith as a young Christian. At university, she was involved with Campus Crusade for Christ. Christine was baptized at the Wesley Methodist Church in Singapore. After graduating from university, she came to Hong Kong to work in institutional equities sales with a financial institution in 1990. Christine met her husband Walter in Hong Kong and they have two children, Geraldine and Thomas. The family have been attending Union Church since 2002. Christine is a full time homemaker and actively involved in the U Café Worship Service.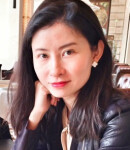 Yan Yu
DEACONS' COURT
E-Mail:

Yan was born in China and moved to the UK as a teen. After obtaining an MSc with Distinction, she joined Wall Street as a derivatives trader in 2004, based in London. The bank relocated her to Hong Kong in 2007 and she has been attending Union Church since then. Outside of work Yan is also a Chinese classical poetry writer, her book was published in 2012. She is a board member of the Cross Strait Peace Development Association.
Yan became a Christian in 1999 in England through Bible studies with a group of Korean Christians. The Lord opened her eyes whilst she was reading Hebrews 10:10, "By the which will we are sanctified through the offering of the body of Jesus Christ once for all." and she accepted Jesus as her personal Lord and Saviour and was baptised in the following year. Yan was involved in international student ministries at Lansdowne Baptist Church in Dorset and All Souls Church in London.
Yan is married to Vince who is also a member of Union Church, and they have a son. As a family they attend the 11:15 and 17:15 services, are part of the Middle C small group and volunteer with Kun Sun's prison ministry. Yan is also part of the worship team at Union.
Geoff Lovegrove
BOARD OF TRUSTEES: Chairman
E-Mail:

Rosanna Chan
BOARD OF TRUSTEES
E-Mail:

Alan Law
BOARD OF TRUSTEES
E-Mail:

Isabel Morrison
BOARD OF TRUSTEES
E-Mail:

John Nicholls
BOARD OF TRUSTEES
E-Mail:

Henry Ngan
BOARD OF TRUSTEES
E-Mail:

Marga Wulfgram-Ip
BOARD OF TRUSTEES
E-Mail: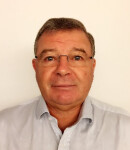 Peter James Fishwick
COMMITTEE OF MANAGEMENT: Chairman, IT and Stewardship
E-Mail:

Peter is a long term British resident of Hong Kong (40+ years), currently employed as an executive at IBM. He became a Christian about 8 years ago, as he realized that there was something missing in his life. He joined Union Church about 7 years ago with his wife, Carol and son David; both Peter and David were baptized at Union Church about 3 years ago.
Carol is also a member of a church in Causeway Bay and attends services there on Saturdays. As a family, they worship at the 11am service at Union. David is studying at the University of Divinity in Adelaide in Australia, studying theology and mission, with a view to devoting his life to Christ. Peter is currently serving in the BUFF Relocation Sub-committee.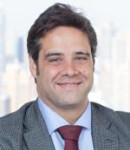 Andrew Foster
COMMITTEE OF MANAGEMENT: Honorary Secretary, Stewardship, Legal
E-Mail:

Drew is married to Amanda J. Foster, and they have one son, Lawrence Lanier Foster, born in Hong Kong in 2015. Drew comes from a strong Presbyterian background, and he and Amanda transferred their church memberships to Union in 2015 after moving down from Beijing. They have been overjoyed since finding the Union family, and are grateful for the opportunity to worship in such a loving and supportive church home. Drew is also particularly grateful for the opportunity to serve the church through the Committee of Management (CoM) and to give back some fraction of the love and service he has received through Union.
Drew is counsel at the US law firm of Skadden, Arps, Slate, Meagher and Flom. His practice focuses on antitrust and competition law, and he has worked in the New York, London, Brussels, Beijing and Hong Kong offices of Skadden. He attended Yale University as an undergraduate and has professional degrees from the University of Michigan and the University of Edinburgh.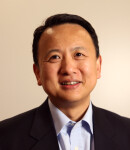 George Ding
COMMITTEE OF MANAGEMENT: Honorary Treasurer
E-Mail:

George was born and brought up in Hunan, China. He accepted Jesus Christ as his Lord and Saviour at Redeemer Presbyterian Church, New York City in 2004. He met his wife, Jeeyun at Redeemer and they got married in Hong Kong after joining Union Church in 2007. They have three boys, Wilfred, Maximus and Jacob. Union Church has been an integral part of his spiritual journey. He recently joined the Missions Committee and has been active with his small group, Walk to Emmaus and several charities. Working in finance for over 20 years in Hong Kong, New York and then back to Hong Kong, he served as an advisor to the China Ping An Insurance and CEO of Hua An Asset Management. He is a co-founder of Apostles Capital.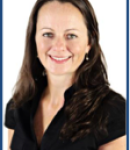 Amie Moriarty
COMMITTEE OF MANAGEMENT: Vice Chairman
E-Mail:

Amie is married to Michael Moriarty, and they have two children 14-year-old E.W. and 13-year-old Cheney. Amie comes from a Methodist back ground and made her personal committed to Christ at the age of 13. Amie and her family have been attending Union Church since 2007 and transferred their membership to Union in 2016. Amie has helped in the Sunday school program in the past and enjoys supporting the youth at Union Church.

Amie Moriarty is a qualified Physical Therapist and works as a Sports and Orthopedic therapist at Posture Plus.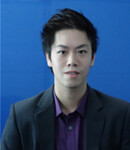 Timothy Ng
COMMITTEE OF MANAGEMENT: Deputy Secretary, Young Adult & Professional Ministry
E-Mail:

Tim was raised in Hong Kong. He holds a law degree from the University of Manchester, and a Master degree from the Tsinghua University, Beijing. He returned to Hong Kong in the summer of 2016, and has since joined Accenture as a management consulting analyst. He currently manages several banking system upgrade projects and provides project management services to clients in the financial sector.
Tim has been attending Union Church for more than 20 years ever since a young age. He had attended the Sunday school, youth group, and eventually baptized at Union Church in 2006. He is currently a member of the young adult small group FM 40.31. Tim also attends the 5pm service and has been actively involved in the worship ministry, both at Union and outside. He is currently serving in the Relocation Committee, and desires to help 'build Union for the future'.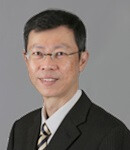 Jimmy Phua
COMMITTEE OF MANAGEMENT: Missions
E-Mail:

Jimmy grew up in Singapore and became a believer over 40 years ago. He became the first Christian in his large extended family. Through God's abundant blessings his five other siblings became believers and are now active members in their respective churches.
He is married to Clarissa for over 30 years and has two children. They are both in universities. Joshua is studying in Singapore while Charlene is in London. They lived in Seoul for almost 3 years before relocating to Hong Kong in summer 2007 and has been worshipping in Union Church ever since.
Jimmy is currently serving in the Mission's Committee and the church choir. He has been a member of CoM since October 2015 representing Missions.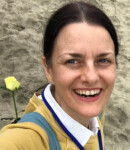 Juliana Rotmeyer
COMMITTEE OF MANAGEMENT: Adult Education Ministry
E-Mail:

Originally from North Carolina, Juliana has lived in Asia for the past 17 years. She met her husband Jeff in South Korea and together moved to Hong Kong in 2005. They have one daughter Ella, who is soon to be 8. Juliana comes from a strong Christian background attending an Episcopal Church through childhood, baptized as a baby, confirmed and an acolyte. When their daughter turned 3, Juliana went in search of a similar Christian upbringing for Ella. Together Jeff, Ella and Juliana felt an immediate connection to Union Church and joined as members on their second Sunday in 2014. Juliana quickly further connected through Pastor Michele's Friday small group and has thoroughly enjoyed transforming Union for several ladies dinners. She was recently the speaker at the last Ladies dinner and the Ladies Vietnam retreat and is grateful to have ways to give back to Union church.
Juliana received 2 degrees in Architecture in America and furthered her education with a PhD in Architecture from The University of Hong Kong. She has practiced Architecture in NYC with Arquitectonica, taught Interior Design in South Korea and carried out her own projects in private practice in BKK + throughout HK. Currently, she is a Professor of Interior Design at SCAD, Savannah College of Art and Design in Hong Kong, Creative Director for Impact HK and Love 21 Foundation.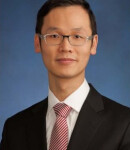 Trevor Tam
COMMITTEE OF MANAGEMENT: Worship
E-Mail:

Trevor is head of Asia Pacific Investment Management Division Operations. He serves on the Asia Pacific Operations Women's Network and is the co-chair of the Asia Pacific New Instrument Committee (Goldman Sachs Asset Management). Previously, Trevor managed various Derivatives Operations teams throughout his career in Asia Pacific. He joined Goldman Sachs in 1997 as an analyst and was named managing director in 2011.
Prior to joining the firm, Trevor worked at HSBC and Hong Kong Telecom as a systems programmer.
Trevor earned an MBA from the Richard Ivey School of Business in 1997 and a BAS in Computer Engineering from the University of British Columbia in 1993.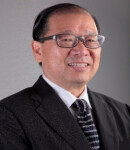 Anson Wang
COMMITTEE OF MANAGEMENT: Property and BUFF Liaison
E-Mail:

I was born in Shanghai and grew up in the United States. I am blessed to be raised in a Christian family. Both of my parents were educated in schools founded by missionaries in China. My father was a man of great faith, constantly praising God and walking closely with the Lord. He was the Provost and Chief Administrative Officer of Chiang Kai Shek University in Jiangxi Province, a career that was interrupted by China's civil war.
In 1949, my father escaped with the family to Taiwan on the last flight out of Guilin. The miraculous escape was recounted to us many times. There were no longer any scheduled flights or other means out of China. As a man anchored in the God's word, he prayed faithfully for help, and one day he heard the Lord's voice telling him to go into town. There he wandered aimlessly until he came across an abandoned airline office. The Lord led him in and he found a pilot waiting for his plane to be refueled. This pilot turned out to be a long lost high school friend. My father always believed that this pilot had been sent as an "angel" to arrange his family's transport on the DC-3 out of Mainland China.
My mother, brother and I are all believers in the Lord. In the 1950's, my father was with the Department of Agriculture in Taiwan before the Lord again led him and his family to the United States. I was a teenager when I accepted the Lord as my Savior. I lived the faith growing up and was active in Christian fellowship at the University. After my studies, I joined an international bank in New York and was sent overseas with my wife, Anita and we lived in various countries before settling in Hong Kong, which is now our home.
Life in Hong Kong was hectic with work, travel commitments and I slowly drifted away from the faith. It was not until our daughter, Olivia was born that we were united in faith and led back to the Lord. We started worshipping at Union Church and both Anita and Olivia were baptized at Union. Our lives have been blessed in many ways since then. A few years ago, I served on the CoM at Union Church, but I stepped down after two years as I was away too often and was unable to make any significant contributions. However, my work situation has changed now and I am looking forward to joining CoM to contribute and making a difference for the Lord's kingdom.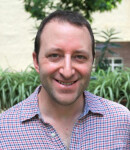 John Jamison
COMMITTEE OF MANAGEMENT: Communication
E-Mail:

John attended Union Church since he moved to Hong Kong from Mainland China in 2012 and volunteers with the youth group, music ministry, and others. John became a believer as a teenager and moved to China as a worker after university in 1996. John is a research PhD student at the Hong Kong University of Science and Technology's Business School in the Department of Management. Before going back to school in 2015, John worked for 14 years as a manager and consultant in corporate communication in Hong Kong and Mainland China.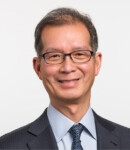 Andrew Lo
COMMITTEE OF MANAGEMENT: Member
E-Mail:

Andrew was born in Hong Kong and accepted Christ when he was attending high school in the US in 1980. Andrew is married to Debbie Chung and they have one son, Adrian Lo, born in Hong Kong in 1995. The family started coming to Union Church in 2014. Debbie is a member of EFCC Tung Fook Church but she also attends the worship service on Sunday with Andrew and Adrian at Union. The family is grateful to Union Church for being such a loving and caring church.
Professionally Andrew has been in the investment management industry in Hong Kong in 1994 and became Chief Executive Officer for the Asia Pacific region since 2001.
Andrew received a Bachelor of Science degree in Statistics and a Master of Business Administration degree from Babson College in the U.S.