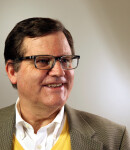 Greg Anderson
SENIOR PASTOR
Office: +852 2101 0410
E-Mail:

Greg Anderson joined Union as Senior Pastor in January 2007. He has served churches in England and in the US and has taught at Wheaton College. He has degrees from Wheaton, Princeton Seminary, Yale University, and the University of Minnesota. Greg has been married to and besotted by Holly for 29 years. They have four children: Lindsey a chemical engineer in Boston, Andrew a banker in London, Jamie an actor in LA, and John a student at Hong Kong University. Greg has a passion for preaching, evangelism, teaching, church growth, and equipping people for ministry in the marketplace. He gets teased for quoting C S Lewis too often and having a staff so stunning that people wonder what there is left for him to do. He collects and even reads books, watches baseball on the internet, and thanks God daily for the opportunity to serve with such an amazing congregation.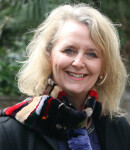 Michele Bland
ASSOCIATE PASTOR
Office: +852 2101 0419
E-Mail:

Originally from Canada, Michele came to Hong Kong in 1996 with her husband Glenn. Michele holds a Doctorate in Clinical Psychology, a Masters of Divinity, a Masters in Theology and a Masters in Psychology. Michele was ordained with the Canadian Baptist Convention, has advance standing in CPE (Clinical Pastoral Education), and was a youth pastor. During her time in Hong Kong Michele served on the pastoral staff at an international church for over a decade and she has been a part of the pastoral staff team at Union Church for four years. She has taught in hospitals in China, as well as seminaries in Hong Kong and Indonesia. Michele has two children, 15 and 12. Highlights have included working on a kibbutz in Israel, traveling to far off destinations and watching her kids play ice hockey. She loves good coffee and conversation.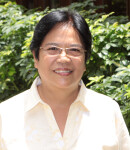 Ruth Tablada
FILIPINO MINISTRY PASTOR
Office: +852 2101 0418
E-Mail:

Ruth Tablada graduated from Ebenezer Bible College & Seminary in Zamboanga City, Philippines with a Bachelor of Religious Education. After graduation she served in church planting and pastoral ministry. She then felt the call of God to Missions and enrolled at the Alliance Graduate School in Manila, Philippines and finished her Master of Missions. She was sent by the Alliance Mission to Hong Kong in 1988 to reach out to and disciple the Filipino overseas contract workers in Hong Kong. She has pastored the Filipino Fellowship of Union Church since 1992 and through that remains involved in discipleship, counseling and evangelism.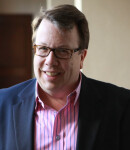 Chris Yorks
WORSHIP DIRECTOR
Office: +852 2101 0424
E-Mail:

Orginally from Bewick, Pennsylvania, Chris Yorks has played piano from a young age and led his first church service at the age of 14. He and his wife Barbara came to Union Church from England where he served as Music Director at the International Community Church in Surrey. He has received a Bachelor's Degree from the University of Cincinnati in Ohio and a Masters in Church Music from Westminster Choir College in Princeton, New Jersey. Chris leads contemporary worship, plays the organ, and works with our children's music programmes here at Union. He welcomes all who are interested in music and worship to join in this ministry!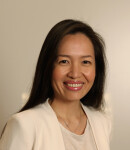 Jacklien Lee
CHILDREN MINISTRY DIRECTOR
Office: +852 2101 0414
E-Mail:

Jacklien was born in Indonesia and raised in a Christian family with grandparents who served as Deacons in her home town church. She was mentored by her grandfather, who was an architect with a mission to spread the gospel and help the poor. She is married to Gregory Lee, who accepted Christ as His Saviour in 2004, and is blessed with two beautiful children, Jody & Giselle. Jacklien and Greg have been attending Union Church since 2002 and are actively involved with the Children Ministry, first as volunteer Sunday School Worship Leader and teachers, and now as Children Ministry Director. Jacklien is committed to help raise children for Christ's Kingdom and follow her grandfather's footstep in spreading the gospel and helping the poor wherever God calls upon her.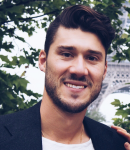 Antonin Ficatier
YOUTH DIRECTOR
Office: +852 2101 0416
E-Mail:

Antonin grew up in France and developed an interest in Chinese culture and language at an early age. He holds 5 degrees in Economics, International Business, Theology and Education, from different institutions in China (Beijing), France (Paris, Strasbourg) and the States (Princeton).

In 2011, Antonin founded Chinese Institute, today one of France's leading training centers dedicated to teaching Chinese. While running his business, Antonin felt called to ministry and decided to leave his business career behind and embrace ministry.
A regular contributor to Kindred Youth Ministry and Business Strategist consultant to Ministry Incubators, Antonin is passionate about theology, entrepreneurship, and empowering youth. He loves playing soccer, drinking Coke, and hiking with his wife Jess in Lantau Island, where they live.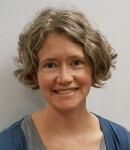 Monte Peterson
SMALL GROUP & EDUCATION MANAGER
E-Mail:

Originally from Kansas City, Monte and her family are thrilled to be back in Hong Kong after a 6-year hiatus in the USA. With a background as a chef and baker, Monte is passionate about feeding people--in body, mind and soul--helping them live into their identity as beloved children of God, forgiven and set free in Christ. She divides her time between work, pursuing an M.Div, and taking care of her children. She enjoys knitting, sewing, and all kinds of making, as well as exploring Hong Kong's hiking trails and restaurants with her family.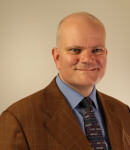 Charles Caldwell
DEACONS' COURT: Clerk
E-Mail:

Originally from Toronto, Canada, Charles moved to Hong Kong in 1996. He holds a Bachelors Degree in Administrative Studies, Post-Graduate Diploma in Asia Pacific Management Studies and MBA from the Kellogg – HKUST MBA program. Charles has been recognized with numerous Hong Kong HR Awards and ERC service awards including the China Staff magazine's prestigious HK Manager of the Year Award in 2002. He has held regional director positions in Sales & Marketing and HR for various international organisations including Achieve Global, Rockwell Automation and Juniper Networks. He is currently HR Director for English Schools Foundation. Charles met his wife, Tess, over the Internet in 1996. They live in Hong Kong with their son, Sebastian, and triplets, Carys, Jasper and Sela. He is a Deacon of Union Church and a Board Member for International Care Ministries – an organization dedicated to helping the ultra poor in the Philippines. Charles is also actively involved in the Walk To Emmaus Community.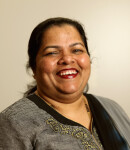 Shlivya Dhavale
DEACONS' COURT
E-Mail:

Shlivya was born in Goa, India and has been married to missionary, Samuel, and serving in the ministry, for 25 years. Both were missionaries in India with "Every Home For Christ" – a Christian organization dedicated to reaching every home on earth with the gospel of Jesus Christ, before moving to Hong Kong in 2000. She has attended Union Church since 2000 and been a member of Union's Deacons' Court since 2002. Shlivya and her husband have overseen "Chung King Ministries", a mission serving refugees, homeless and street sleepers since 2000 at Chung King Mansions, Kowloon, Hong Kong. Shlivya and Samuel have two children, Sharon and Solomon. Shlivya has a passion to unwrap God's gift of prayer and evangelism to bless lives – helping people to get to know Jesus and to make Him known to all.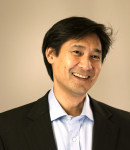 Roy Huang
DEACONS' COURT
E-Mail:

Roy was born and brought up in San Francisco, attending church in the Methodist tradition from a young age. Tracing back to his maternal grandfather who was a Methodist minister in northern China at the turn of the 20th century, he has always had an abiding sense of God at work in his life. His personal faith in Jesus as Lord and Saviour was a decision he took as an undergraduate student at Berkeley. He met his wife Virginia at law school and they have two children, David and Stephanie. The family arrived in Hong Kong in 1994 and joined Union Church after some "church shopping". He has served on the youth leadership team and as a couple they have been active in a number of small groups. Roy is currently Alternate CEO, Head of Internal Banking and General Counsel for China CITIC Bank International.
He also serves as Chairman of Viva Network (Hong Kong) Limited, an international charity committed to united action in helping children at risk.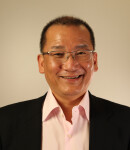 Steven Kim
DEACONS' COURT
E-Mail:

Steven was born in Seoul, Korea and grew up in the United States. He has worked at Lehman Brothers and Bear Stearns in Los Angeles, New York and Hong Kong, and is currently managing an investment portfolio. In 1994 he married his wife, Katherine, and moved to Hong Kong. They have two children, Joshua and Gabrielle. His wife, two older sisters, in-laws, friends, and his mother, who received Christ at age 80, had been praying fervently for Steven to become a Christian. In the spring of 2010 as his mother passed away, the prayer was answered. Steven received Jesus Christ as his Lord and Saviour. The Kims have been attending Union Church since then. His late mother's parting message written on a notepad next to her bed was "Steven, Fix Your Eyes on Jesus".
Alexander Mak
DEACONS' COURT
E-Mail:

Alexander is married to Veronica and they have two daughters, Gloria and Lisa. Formerly with a Big Four accounting firm from 1992 until early retirement in 2004 and President of the Taxation Institute of Hong Kong from 1990 to 1992, Alexander is currently Senior Advisor of Mazars Tax Services Limited. He was baptised in 1966, after a year of seeking the Lord in daily prayers. He has been worshipping at Union Church since 2006, and been an active member of the Alpha Ministry, Walk to Emmaus and Small Groups. Alexander is also passionate about the Faith and Work Ministry.
Kenneth Morrison
DEACONS' COURT
E-Mail: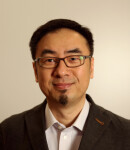 Brian Woo
DEACONS' COURT
E-Mail:

Born in Beijing and raised in Hong Kong, Brian trained as a film director after graduating from HKAPA in its inaugural graduation year. He ran his own advertising agency for 14 years and later formed a child education institute in Hong Kong. His life began to change after attending the Alpha Course at Union Church in 2002. He married Carrine in 2004 and they were both baptized in the same year. By the grace of God, they have a daughter, Hannah. Worshipping and serving at Union Church for over 10 years has been a joy, especially in audio-visual, Tuesday evening bible study group and as a member of the Advisory Board of the Alpha Course Hong Kong. Brian furthered his studies by obtaining a MBA from University of Wales.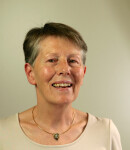 Catriona Woodrow
DEACONS' COURT
E-Mail: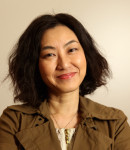 Christine Wu
DEACONS' COURT
E-Mail:

Born in Singapore, Christine grew up in a Taoist family. At the age of 15, she attended an evangelistic concert organized by Eagles Communications, a Christian group, where she gave her life to Christ. Through their fellowship meetings and bible studies, Christine grew in her faith as a young Christian. At university, she was involved with Campus Crusade for Christ. Christine was baptized at the Wesley Methodist Church in Singapore. After graduating from university, she came to Hong Kong to work in institutional equities sales with a financial institution in 1990. Christine met her husband Walter in Hong Kong and they have two children, Geraldine and Thomas. The family have been attending Union Church since 2002. Christine is a full time homemaker and actively involved in the U Café Worship Service.
Geoff Lovegrove
BOARD OF TRUSTEES: Chairman
E-Mail:

Rosanna Chan
BOARD OF TRUSTEES
E-Mail:

Alan Law
BOARD OF TRUSTEES
E-Mail:

Isabel Morrison
BOARD OF TRUSTEES
E-Mail:

John Nicholls
BOARD OF TRUSTEES
E-Mail:

Henry Ngan
BOARD OF TRUSTEES
E-Mail:

Marga Wulfgram-Ip
BOARD OF TRUSTEES
E-Mail: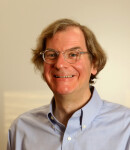 Frank Edward Proctor
COMMITTEE OF MANAGEMENT: Chairman / Youth Ministry
E-Mail:

Frank was born in the United States and moved from New York to live in Hong Kong in 1997. He met his wife Ellen at University and they have been married since 1997.
Both Frank and Ellen grew up in Christian families in North Carolina, in Frank's case within a warm Methodist church community. As adults, although remaining believers and attending church occasionally, they were not walking closely with God.
Their daughter, May, was born in 2004 and in watching her grow, they started to re-examine their lives. Wanting to provide her with a solid spiritual foundation, they started to attend the intimate 8.30am service at Union Church, and formally joined the Church in May 2014. They experienced the support that the church gives to each individual's spiritual learning and development.
In a career spanning media and publishing, Frank has spent 14 years on the management side at Newsweek magazine, becoming General Manager for Asia in 1997. He currently runs a startup company focusing on print, ebooks and other related digital products, and is a part-time "stay at home dad". Frank has been serving at CoM since 2015 representing Youth ministry.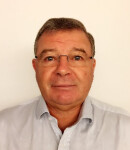 Peter James Fishwick
COMMITTEE OF MANAGEMENT: Vice Chairman
E-Mail:

Peter is a long term British resident of Hong Kong (40+ years), currently employed as an executive at IBM. He became a Christian about 8 years ago, as he realized that there was something missing in his life. He joined Union Church about 7 years ago with his wife, Carol and son David; both Peter and David were baptized at Union Church about 3 years ago.
Carol is also a member of a church in Causeway Bay and attends services there on Saturdays. As a family, they worship at the 11am service at Union. David is studying at the University of Divinity in Adelaide in Australia, studying theology and mission, with a view to devoting his life to Christ. Peter is currently serving in the BUFF Relocation Sub-committee.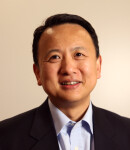 George Ding
COMMITTEE OF MANAGEMENT: Honorary Treasurer
E-Mail:

George was born and brought up in Hunan, China. He accepted Jesus Christ as his Lord and Saviour at Redeemer Presbyterian Church, New York City in 2004. He met his wife, Jeeyun at Redeemer and they got married in Hong Kong after joining Union Church in 2007. They have three boys, Wilfred, Maximus and Jacob. Union Church has been an integral part of his spiritual journey. He recently joined the Missions Committee and has been active with his small group, Walk to Emmaus and several charities. Working in finance for over 20 years in Hong Kong, New York and then back to Hong Kong, he served as an advisor to the China Ping An Insurance and CEO of Hua An Asset Management. He is a co-founder of Apostles Capital.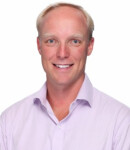 Amos Lyso
COMMITTEE OF MANAGEMENT: Deputy Treasurer
E-Mail:

Although born in the United States, Amos considers himself a Third-Culture Kid having grown up in Indonesia, Niger, and South Korea. He was raised by devoted Christian parents and decided to claim his parent's religion as his personal relationship with Jesus Christ back when he was in high school.
Amos has continued to live and work overseas since college and met his wonderful wife Allison while working in Seoul. They moved to Hong Kong and started attending Union Church in the fall of 2014, when Amos became the Secondary Vice-Principal at Yew Chung International School. They were blessed with their son Malachi who was born the next spring.
Together, Amos and Allison have enjoyed leading a couples Bible study and Allison is active in the music program here at Union Church. Since the day they first walked up the Union steps, they have felt a deep sense of belonging and connection with the people of Union. These connections have proved to be one of the most significant highlights of their time in Hong Kong.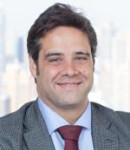 Andrew Foster
COMMITTEE OF MANAGEMENT: Honorary Secretary
E-Mail:

Drew is married to Amanda J. Foster, and they have one son, Lawrence Lanier Foster, born in Hong Kong in 2015. Drew comes from a strong Presbyterian background, and he and Amanda transferred their church memberships to Union in 2015 after moving down from Beijing. They have been overjoyed since finding the Union family, and are grateful for the opportunity to worship in such a loving and supportive church home. Drew is also particularly grateful for the opportunity to serve the church through the Committee of Management (CoM) and to give back some fraction of the love and service he has received through Union.
Drew is counsel at the US law firm of Skadden, Arps, Slate, Meagher and Flom. His practice focuses on antitrust and competition law, and he has worked in the New York, London, Brussels, Beijing and Hong Kong offices of Skadden. He attended Yale University as an undergraduate and has professional degrees from the University of Michigan and the University of Edinburgh.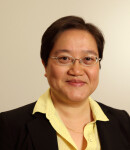 Sik Mun Simone Loke
COMMITTEE OF MANAGEMENT: Stewardship
E-Mail:

Simone was born and raised in Hong Kong before leaving for university studies in United Kingdom and United States. In a career specializing in global equity investments, she has worked in Hong Kong, United States and Canada over the last 25 years.
She currently manages global equity investments and provides financial advisory services to private clients. Whilst living and working in New York, Simone experienced first-hand the 9/11 attacks and her mother's passing in the same year all led her to search for God and a desire to find a spiritual home.
Formally relocated back to Hong Kong in June 2013, she came to Union Church in October 2013. Immediately feeling the warmth, she was attracted to the diversity of people here. It did not take her long to join the wonderful fellowship of our church choir and was baptized in May 2014 right here at Union. Simone has been serving in CoM since 2015 and actively serving in Stewardship.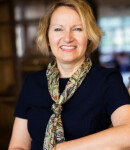 Alison Middleton
COMMITTEE OF MANAGEMENT: Human Resource
E-Mail:

arrived with her husband, Steve and now 11 year old son, Alex in Hong Kong in January 2011 on a six month secondment with her then firm, and they now consider Hong Kong as their home. Born and raised in Essex in the UK, Alison started her career as a Graduate Management Trainee at Selfridges, Oxford Street, before moving into HR and training.
She has worked in various Senior HR roles for Boots the Chemist Group, and law firms, Clifford Chance, and Baker & McKenzie before moving to Nord Anglia Education with its 43 premium international schools as their Group Head of Talent & Development. She loves the challenge of working across 15 different countries.
She is CIPD qualified, an accredited mediator and served as a Magistrate/JP in her local community in the UK for 6 years.
Since joining Union Church, she has been active in leading small groups in Alpha, and loves seeing how the course brings people to Christ and changes people's lives. She also is passionate about health and wellbeing and is a qualified health coach with her own health blog at Am1health.com. She ran The Daniel Plan for a small group of likeminded women late 2016.
She was involved for a year with Prison Ministry. She sits on the British Chamber Women in Business Committee and was on the TWF Steering Committee 2013/14 for their mentoring progamme. Alison has been serving at CoM representing Human Resources since 2015.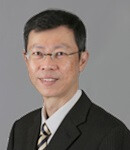 Jimmy Phua
COMMITTEE OF MANAGEMENT: Missions
E-Mail:

Jimmy grew up in Singapore and became a believer over 40 years ago. He became the first Christian in his large extended family. Through God's abundant blessings his five other siblings became believers and are now active members in their respective churches.
He is married to Clarissa for over 30 years and has two children. They are both in universities. Joshua is studying in Singapore while Charlene is in London. They lived in Seoul for almost 3 years before relocating to Hong Kong in summer 2007 and has been worshipping in Union Church ever since.
Jimmy is currently serving in the Mission's Committee and the church choir. He has been a member of CoM since October 2015 representing Missions.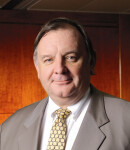 David Andrew Runciman
COMMITTEE OF MANAGEMENT: BUFF
E-Mail:

David is a Fellow of the Royal Institution of Chartered Surveyors and has spent all of his professional career in the real estate industry. Currently, he runs his own investment and consulting company, Scottish and Oriental Estates. He is an executive director with Asian Growth Properties, Chairman of the Owners Committee of The Arch, and a director of Claremount PLC with interests in hotel resorts in New York and Taiwan.
He is married to Linda, and has three grown up children, Emily, James and Clare, and is grandfather to Vicente and Florentia.
His association with Union church dates back to 1977 when he first arrived in Hong Kong. In 2010, he and his wife attended Alpha at Union which refocused their faith in God. David is an active member of BUFF Steering Committee and a member of CoM since 2014.
Ka Lay Grace Siu
COMMITTEE OF MANAGEMENT: Worship
E-Mail:

Grace Siu is a skilled Town Planner with extensive experience in strategic studies and Town Planning Board submissions for the Hong Kong SAR Government, Private Sector and Agencies. She is currently working as an advisor to Sun Hung Kai Properties Limited on planning and development matters.
Born in Hong Kong and accepted Christ at the age of 16, Grace has a passion for worship. Since coming to faith, she has been actively involved in worship ministry, first in the capacity of a choir member and a member of the worship team, and later as a worship leader. She currently serves as a member of the Committee of Management at Union Church Hong Kong as well as a worship leader at the church's 5:00PM service. Grace is also a Director of Revival Fellowship Limited (RF) and is actively involved in RF's worship ministry which actively promotes worship renewal among churches in both Hong Kong and Mainland China.
Grace holds a Master's degree in worship studies from The Robert E. Webber Institute for Worship Studies, Florida (IWS). She is now pursuing a doctoral degree from the same seminary. She was awarded The Gerald and Doris Borchert Prize for Worship Research and is the first person to receive the title of Borchert Scholar at the IWS in recognition of her outstanding academic work. Grace has been attending Union Church since 2009.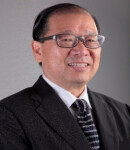 Anson Wang
COMMITTEE OF MANAGEMENT: Property
E-Mail:

I was born in Shanghai and grew up in the United States. I am blessed to be raised in a Christian family. Both of my parents were educated in schools founded by missionaries in China. My father was a man of great faith, constantly praising God and walking closely with the Lord. He was the Provost and Chief Administrative Officer of Chiang Kai Shek University in Jiangxi Province, a career that was interrupted by China's civil war.
In 1949, my father escaped with the family to Taiwan on the last flight out of Guilin. The miraculous escape was recounted to us many times. There were no longer any scheduled flights or other means out of China. As a man anchored in the God's word, he prayed faithfully for help, and one day he heard the Lord's voice telling him to go into town. There he wandered aimlessly until he came across an abandoned airline office. The Lord led him in and he found a pilot waiting for his plane to be refueled. This pilot turned out to be a long lost high school friend. My father always believed that this pilot had been sent as an "angel" to arrange his family's transport on the DC-3 out of Mainland China.
My mother, brother and I are all believers in the Lord. In the 1950's, my father was with the Department of Agriculture in Taiwan before the Lord again led him and his family to the United States. I was a teenager when I accepted the Lord as my Savior. I lived the faith growing up and was active in Christian fellowship at the University. After my studies, I joined an international bank in New York and was sent overseas with my wife, Anita and we lived in various countries before settling in Hong Kong, which is now our home.
Life in Hong Kong was hectic with work, travel commitments and I slowly drifted away from the faith. It was not until our daughter, Olivia was born that we were united in faith and led back to the Lord. We started worshipping at Union Church and both Anita and Olivia were baptized at Union. Our lives have been blessed in many ways since then. A few years ago, I served on the CoM at Union Church, but I stepped down after two years as I was away too often and was unable to make any significant contributions. However, my work situation has changed now and I am looking forward to joining CoM to contribute and making a difference for the Lord's kingdom.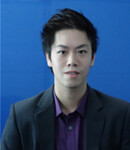 Timothy Ng
COMMITTEE OF MANAGEMENT: Deputy Secretary
E-Mail:

Tim was raised in Hong Kong. He holds a law degree from the University of Manchester, and a Master degree from the Tsinghua University, Beijing. He returned to Hong Kong in the summer of 2016, and has since joined Accenture as a management consulting analyst. He currently manages several banking system upgrade projects and provides project management services to clients in the financial sector.
Tim has been attending Union Church for more than 20 years ever since a young age. He had attended the Sunday school, youth group, and eventually baptized at Union Church in 2006. He is currently a member of the young adult small group FM 40.31. Tim also attends the 5pm service and has been actively involved in the worship ministry, both at Union and outside. He is currently serving in the Relocation Committee, and desires to help 'build Union for the future'.