Faith in the Midst of Suffering: Learning with Job
Thursday, 16 May, 2019 7:30pm - Wednesday, 5 June, 2019 9:30pm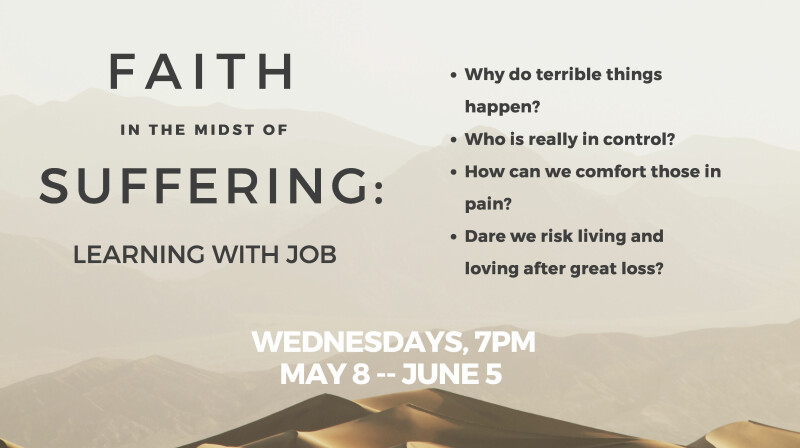 Job is a man who knows suffering--he loses everything! In Job's story we hear questions all of us ask: Why do terrible things happen?
Who is really in control?
How do we comfort those around us in pain?
Dare we risk living and loving after great loss?
Join us as we ask these questions and more, not seeking answers as much as faithful ways forward, trusting in the God who created and sustains this beautiful but risky world.