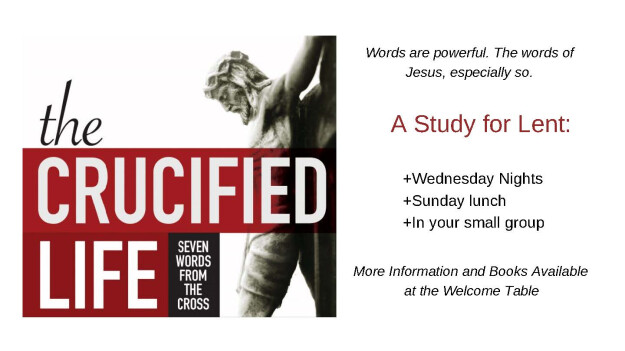 The Crucified Life
Wednesday, 13 March, 2019 7:45pm - Wednesday, 17 April, 2019 9:30pm
Words are powerful. The words of Jesus, especially so. The Crucified Life study provides space in which to study and meditate on Jesus' final words from the cross. As we consider his words, we understand and identify with his suffering in a way that challenges us, transforms us and ultimately brings us hope.

Two time slots options:
- Sunday Lunch Study (12:30PM to 2:00PM)
- Wednesday Night ReCharge (7:00PM meal, 7:45PM study)

The class will begin in March 2019.

To enroll, please fill out the below online form.
Contact Monte Peterson if you have any questions.