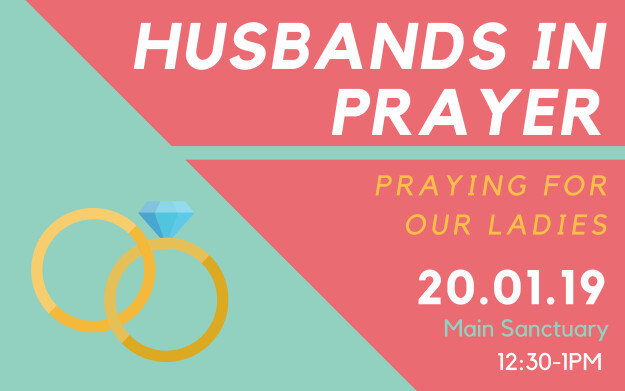 Husband in Prayer.
Sunday, 20 January, 2019 12:30pm - Sunday, 20 January, 2019 1:00pm
Join Anto and other men of Union Church for a "Husband in Prayer" session. We will pray for our wives after the 11:45AM service. It's the Ladies' Retreat that weekend, so it's perfect timing to pray for our wives! Make sure to mark down the date in your calendar and spread the ward around you. All men are welcome for this time of prayer.

Contact for more details.