Welcome to Sunday Youth Group at Union Church!
New Sunday Youth Group Format

All youth are invited to come to the
29/F of the Hotel Indigo

to their dedicated youth space!
Youth can join at

9:45

or

11:15AM!

9:45AM
Juniors - The Story of Jesus (videos here)

11:15AM
Juniors - The Story of Jesus (videos here)
Seniors - Discipleship Explored (curriculum here)



This program is open to youth between 11 to 17 years-old, and is supervized by the Youth Director of Union Church.


Below is a description of Sunday Youth Group that should help you to understand this program better.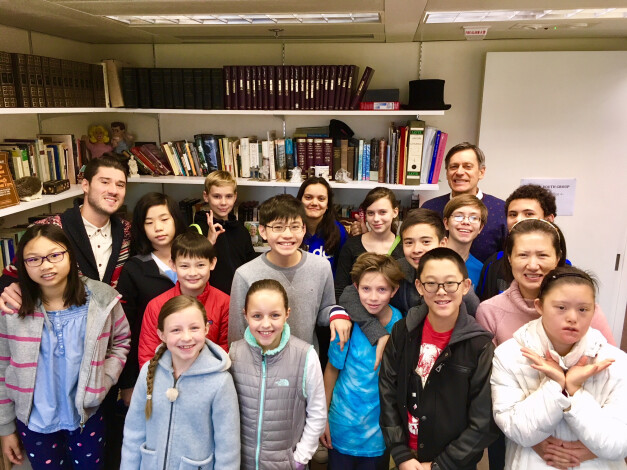 Why?
The aim of our Sunday gathering is to strengthen the student's knowledge of the Bible through didactic and kinaesthetic activities.
Who?
All youth aged 11 to 17 years-old.
When?
Every Sunday of the academic year, from 9:45 to 10:45AM, with the exception of a few Sundays (Christmas, Chinese New Year, Easter.. check schedule below for accurate dates).
The structure of the hour is as following: 09:45-10AM games & fellowship; 10-10:20 activity (outside if weather permits); 10:20-10:45: teaching and prayers.
What?
We are following a 2-years curriculum, adapted for different age groups.

Where?
For the month of April we meet in 29/F of the Indigo Hotel.
Program
Below is the program for our age group 11-12 for the Spring 2018: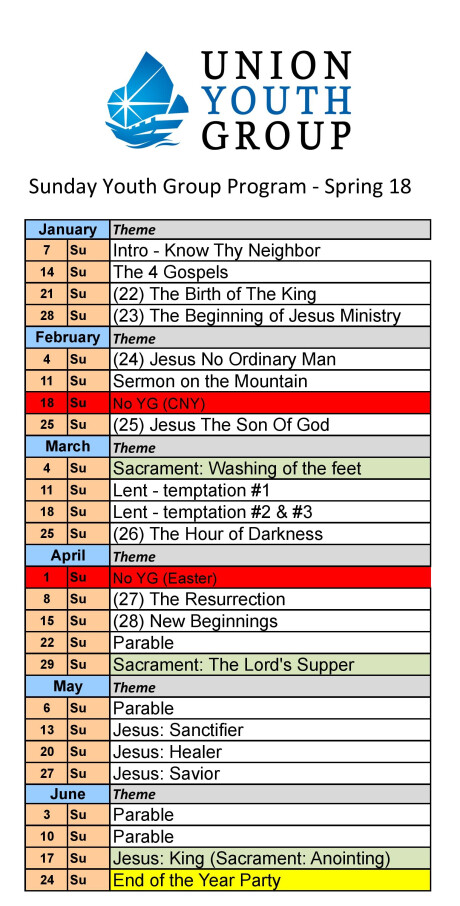 Thank you for considering joining Sunday Youth Group at Union Church!
Get in touch with us now by sending an email to