Hello and welcome to Union Youth Ministry! We are a welcoming and friendly Youth Group, with the mission to help youth grow into mature disciples of Jesus Christ.
We have a wide array of opportunities and events for youth aged 11-18. Below are some details, and if you have any questions please email us at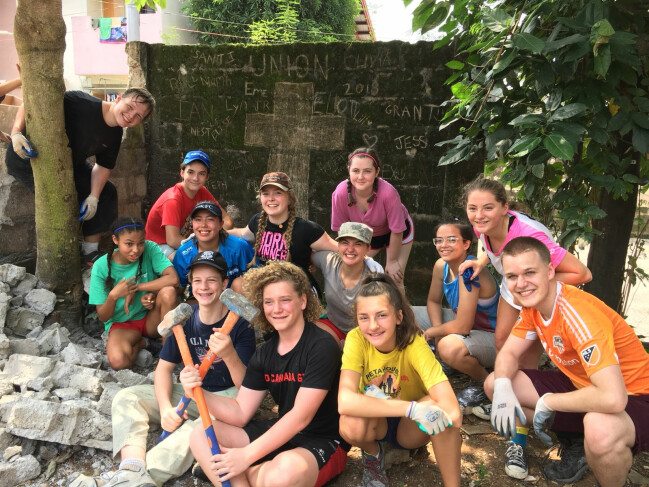 What
Age
When
Where
Why?
Friday Youth Group

Juniors
(11-14 year-old)
Seniors
(14-17 year-old)

Fridays,
6-8PM for Juniors,
07:30-9PM for Seniors (optional hangout until 10PM)
Union Church
Grow through Scripture, Fellowship, Mission and Worship
Sunday Youth Group
Both Juniors and Seniors
Sundays,
9:45-11:15AM
29/F,
Indigo Hotel

Strengthen the student's knowledge of the Bible through engaging education

Mission Trips
Both Juniors and Seniors
Fall and Spring of
each year
International
Help and share Christ's love through our actions
Confirmation and Teen Baptism
12 and above
6-month Program
Varies
Individual learning and mentoring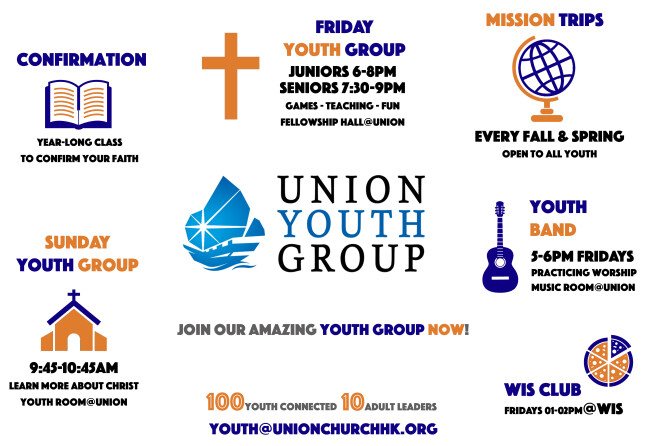 Our Youth Team is led by Hunter Purvis, our Youth Director. Learn more about Hunter here.
Justin Cheong also assists Hunter as Youth Assistant.
We have a dedicated team of Adult Leaders who volunteer their time to help youth grow.
To register your child to any Youth Ministry activities, please fill-out the form online here.