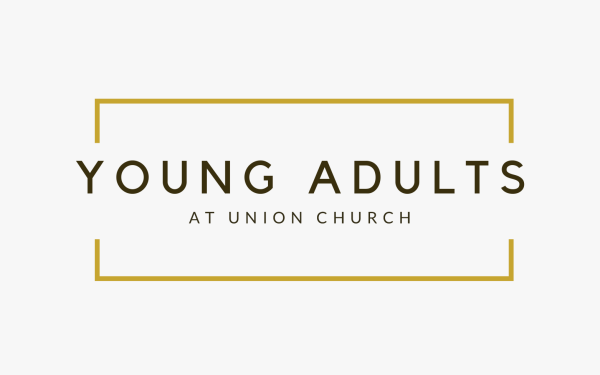 Welcome to Union Church Young Adults Ministry!
On this webpage you will learn about our ministry. Feel free to send your contact details through the registration form below – or to send us an email – and we'll get back to you asap!

Register below to receive information regarding Young Adults at Union Church:




Download our brochure HERE.



The three pillars of the Young Adults ministry at Union are fellowship, learning, and serving:

Fellowship
Monthly Fellowship Lunch
The last Sunday of every month we gather together for a fellowship lunch starting at 12:30PM. We always go to one restaurant in the QRE tower.
We meet in the lobby of Sunlight Tower and then head off to QRE tower.

Monthly outing
Every month - usually the 2nd weekend of the month - we do a special activity (such as ice-skating, kayaking, bowling, hiking etc).

Small Groups
Please let us know if you want to be connected to a small group for a weekly gathering to help you grow in your Christian faith with other committed Christians. There are a few small groups for Young Adults/Professionals out there waiting for you to join!

Mentoring Program
All Young Adults should have a mentor. If you don't have a mentor yet, you should seriously consider it and send us an email.

Learning
New Wednesday Study: Adulting
Every Wednesday there is a Young Adults Study from 07:45 to 9:00PM at Union - with dinner being served at 7:00PM - as part of the "Recharge" evening.
Our next study will start on Wednesday, September 5. The topic is "Adulting" and it basically goes through some deep questions about what it's like to grow up as an Young Adult. More information will be available on our website very soon.

Serving
Church service events
We encourage Young Adults to participate in service events organised by the church.
Mission Trips
A mission trip for Young Adults is still to be confirmed for 2019. Let us know if you're interested.