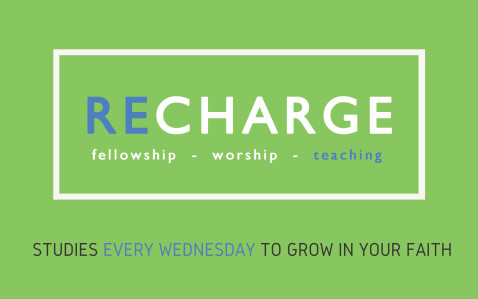 Recharge is a weekly night at Union Church where we fellowship, worship, and study.

Join us on Wednesdays:
7:00PM – dinner (suggested donation towards the cost of food: $100)
7:30PM – worship
7:45PM-9:00PM - classes
NETWORK: a new study for Young Adults
Network is a stimulating study that will help you discover your spiritual gifts, personal style, and God-given passion for serving in the body of Christ! Join Anto for this 6-weeks study especially designed for Young Adults. Email Anto Ficatier for more information.
The Crucified Life
13 March - 17 April
Words are powerful. The words of Jesus, especially so. The Crucified Life study provides space in which to study and meditate on Jesus' final words from the cross. As we consider his words, we understand and identify with his suffering in a way that challenges us, transforms us and ultimately brings us hope.

(Please click here to go to the event page for registration.)

Registration is also available at the Welcome Table every Sunday.