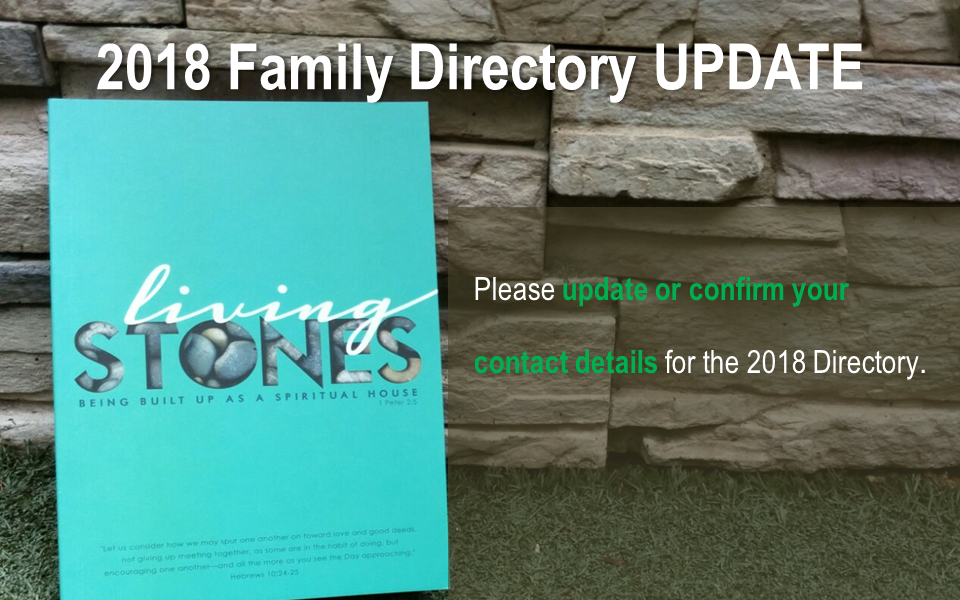 Please fill out the form and upload your photo below before 30 April for 2018 Directory Update. Members as well as regular attendees are welcome to have their details included.
Alternatively, you could stop by the Directory Corner at the back of the Sanctuary to update or confirm your contact details. A photographer will stand by to take your picture for the directory. 4 Sundays (8, 15, 22 & 29 April) Only!
Please email to if you have any questions.